Every once in a while there comes an innovation that fits in so neatly with our needs that it seems astounding that no one had ever thought of it before! This is one of those innovation stories. While there are so many major issues that are worth our attention today, from preventing female infanticide to sheltering the homeless, what is the point of 'taking a mighty leap' when problems in our homes are not looked at first? This is what a group of 15-year-olds from The Galaxy School – Wadi in Rajkot, Gujarat, asked themselves in 2017. Every summer, these students would see people, especially their mothers, sweating it out in the kitchen with the fan switched off. To help them, they designed a unique product that can cover the flame of the burner, making it possible to cook with the fan on!
Gujarat is especially notorious for its intense summers. Every time there is an power cut, one feels the unbearable heat. "Imagine a similar ordeal being faced by our mothers for a few hours every single day," the students said.
The group of 9th graders, under the mentorship of Priyanka Lakhwani and Anuya Mudholkar, decided to do something to help out their mothers.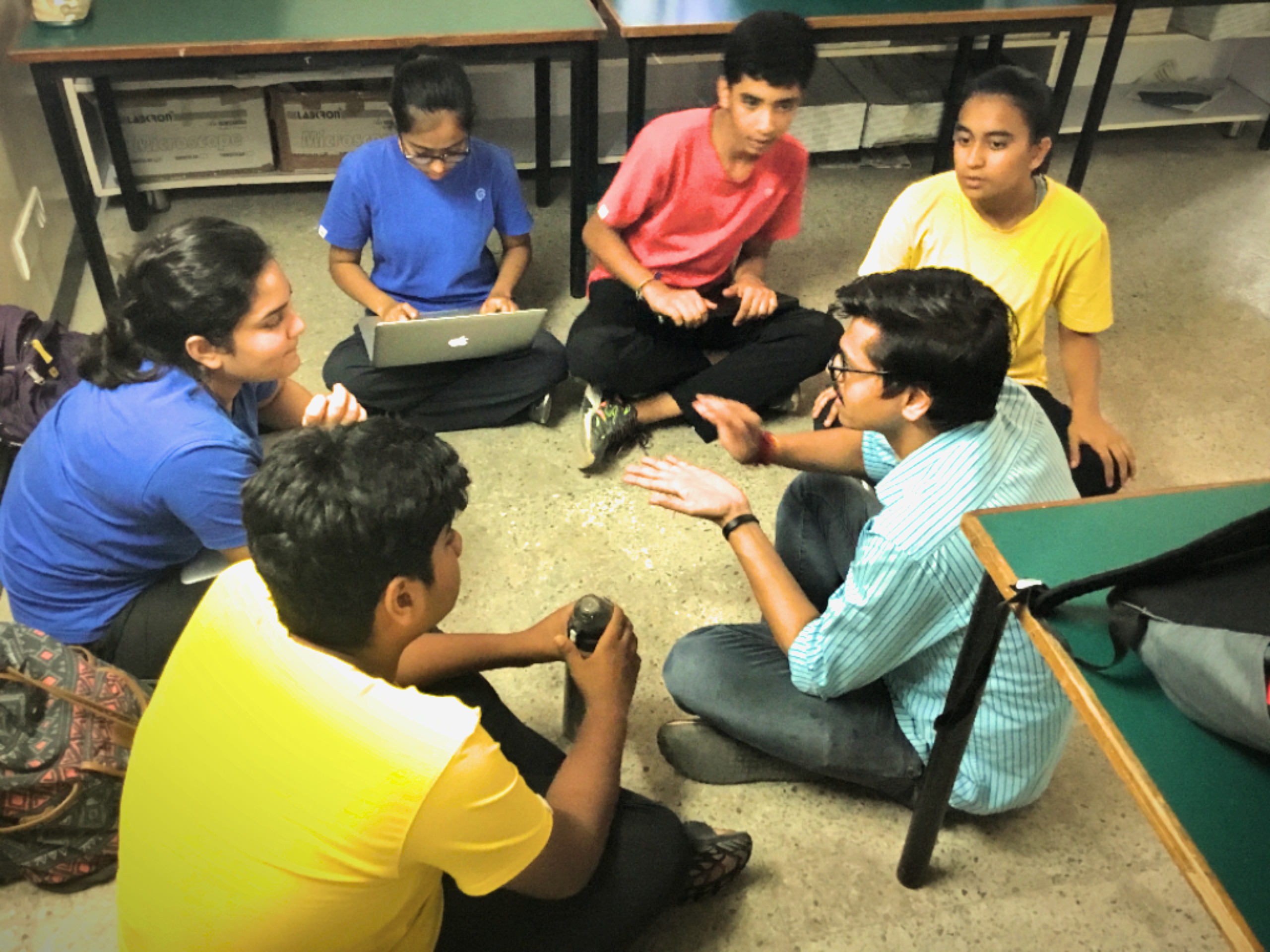 "Many women, on average, spend four hours a day cooking for the family while the fan is turned off."
The students – Megha Thesia, Vaibhav Ramani, Vedanshi Kakadia, Mahesh Jograna, Nisarg Bediya and Mehek Parekh – consulted a doctor to know about the long-term harmful effects, such as rashes and irritations, that can form due to excess sweating. But most people are unaware of these long-term consequences.
The students started to strategise a design solution. They were inspired to do this by following the simple 4-step formula of 'Feel-Imagine-Do-Share' developed by Design for Change.
Design for Change is a non-profit that challenges children to solve problems in their community.
After 'Feeling' for the issue, which was so close to their homes, they decided to 'Imagine' an actual solution and implement it. Combining concepts from Chemistry and Physics, the students researched how heat spreads on a burner. But they found no existing products that could be used to cover the sides of a burner and prevent the breeze from reaching the flames. Apparently, no sellers of gas burners had thought of addressing this problem faced everyday by people in their kitchens!
The students came up with two basic designs for their product.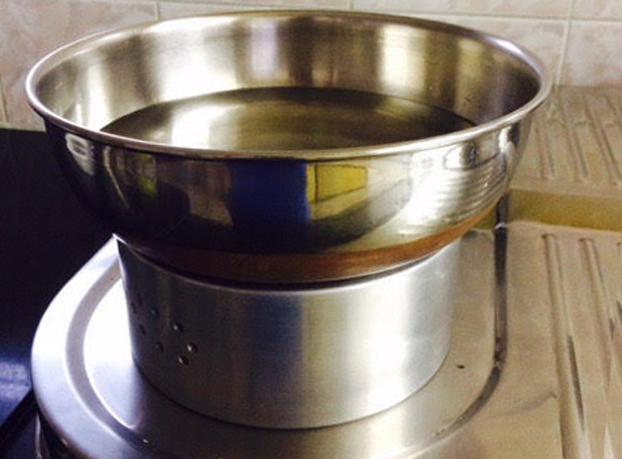 The first one was a ring that could surround the burner and hold the vessel above it. The second one was an L-shaped, 45-degree angled-stand which could block the breeze from approaching the flame. The latter solution was found to have its own demerits, however.
So, they decided to design a ring in either aluminium or fire clay. They needed a material that would be strong enough to hold a vessel and also lightweight for convenience. They tested prototypes made in both materials.
Aluminium was finally chosen for its high melting point.
The prototypes were made in the factory of one student's father, with help from the team there. Initially, on testing the product, the students found that the flame would become extinguished each time they put the ring on the burner. And the ring would get heated up very quickly. This was because the flame was no longer receiving oxygen.
To let the combustion process take place, the students drilled holes into the ring.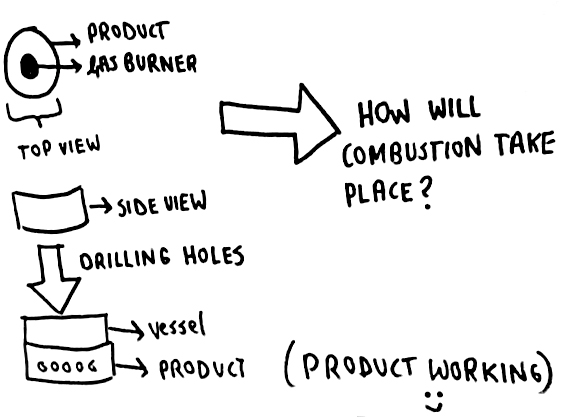 Finally, to 'Share' their innovation with people, the 9th graders spread the word amongst their neighbourhoods, teachers and school staff. People reacted with delight on using the product, finding it very helpful in tolerating the summer heat. One of the teachers tested the product and said that her own aged mother had come by for a visit and remarked,
"It took so many generations for someone to come up with a solution, when this problem has existed since my time."
45-50 people have benefitted from the product so far and can now cook comfortably, say the students.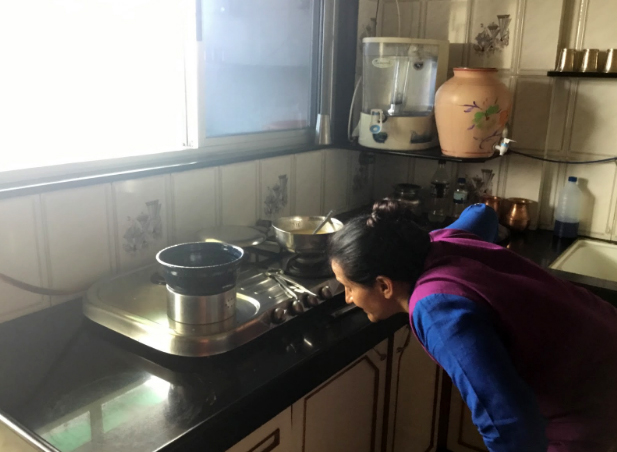 They now look forward to sharing their product with other citizens of Rajkot by conducting workshops to spread awareness. They also plan on modifying the product based on feedback from users. Caught up in preparations for their 10th standard board examinations, however, the project has taken a standstill for now.
The project was recognised at the 'I CAN Awards 2017' organised by the non-profit Design for Change.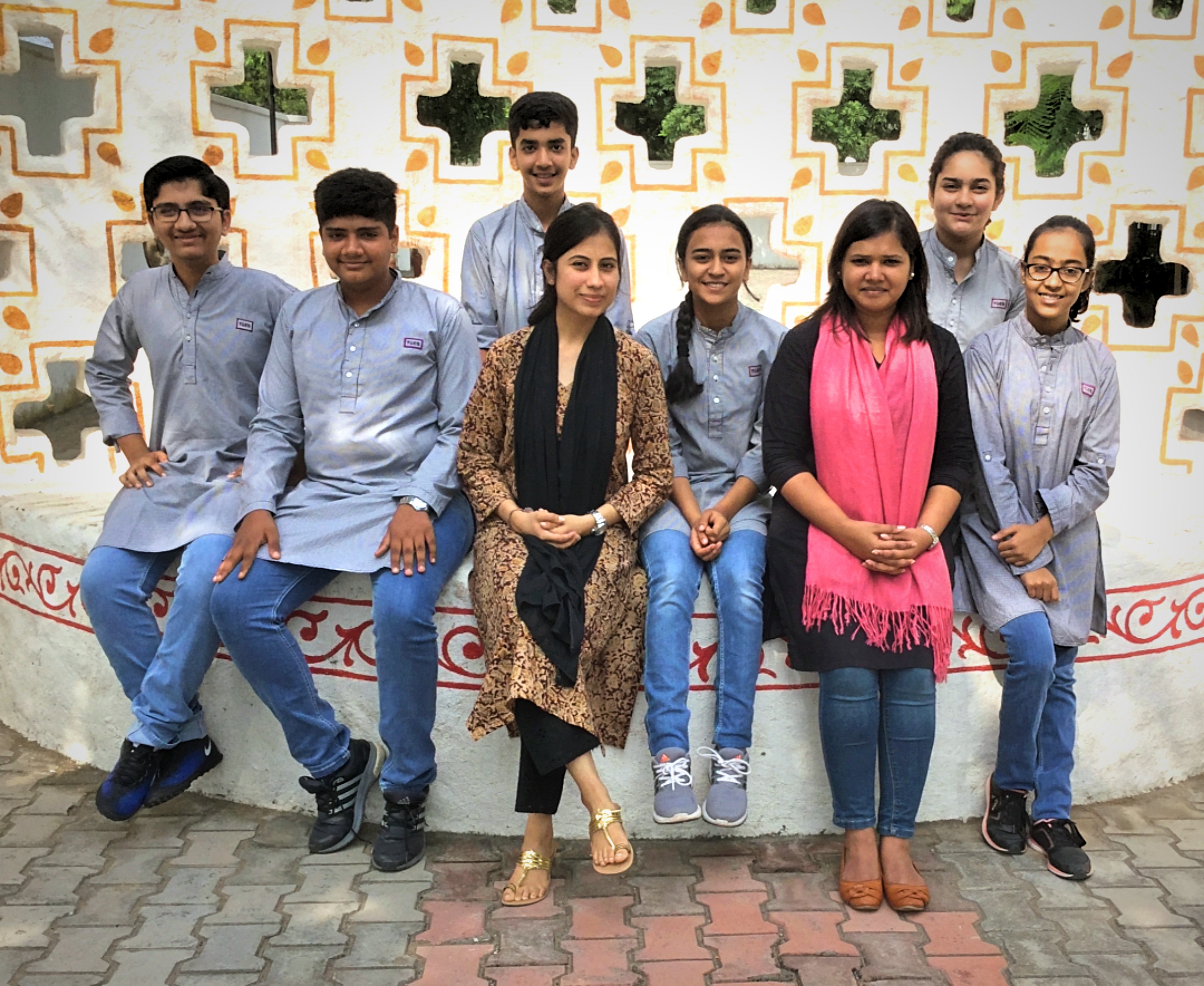 The project was selected in the category 'D'art of Science/Prototype' at the 'I CAN Awards 2017'. Since 2009, the annual 'I CAN Awards' have attracted 14,000 stories of change from school children all over India who have followed the 'Feel-Imagine-Do-Share' (FIDS) model of design-thinking to create social change in their communities.
Be part of one of the largest global movement of children driving social change in their communities. Take up the 'I Can' School Challenge in your classroom. Find out more online.
Like this story? Or have something to share? Write to us:
contact@thebetterindia.com, or connect with us on Facebook and Twitter
(@thebetterindia).