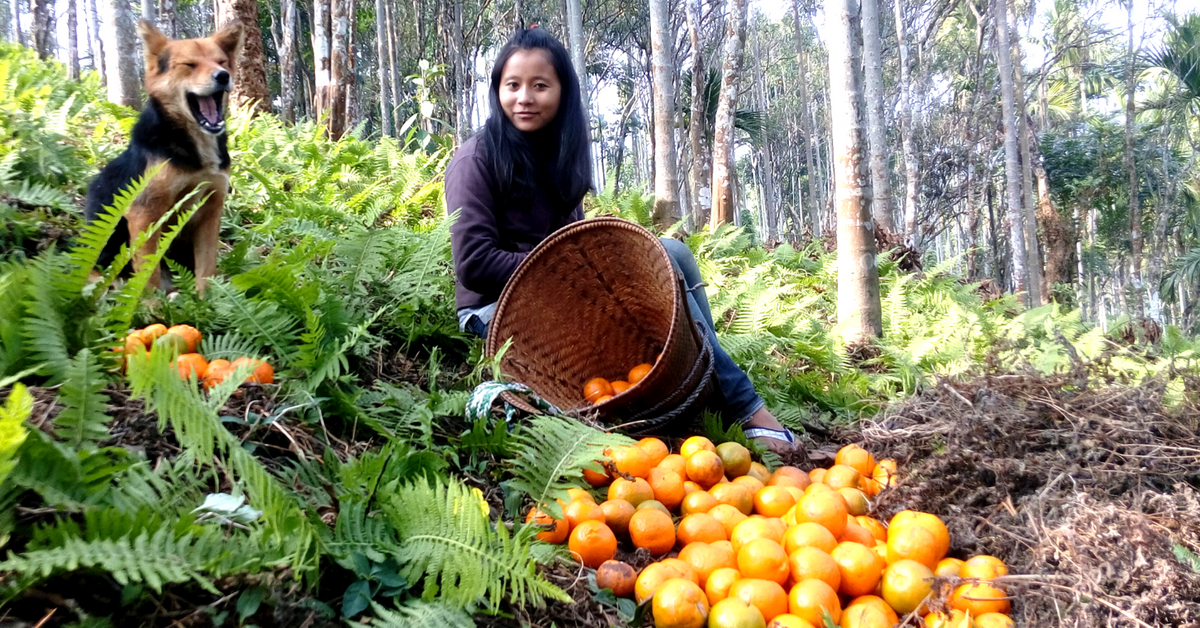 Started in January 2016, the channel sheds light on unique recipes and ingredients. Have a look!
In an earlier article on the subject of racism and xenophobia that citizens from the Northeast and frontier regions experience and suffer, I had asked, "Why are we given greater responsibility to prove our sameness (as Indians) rather than profess our right to be different?" I also argued about how citizens from the frontier regions must assert what makes them different rather than prove their Indian-ness.
Success in areas like sports, music, art, dance, food, cinema and theatre also provide avenues through which our cultures can permeate mainstream India's imagination. We need to aggressively navigate, propagate, market and monetise the plethora of cultures that exist in these frontier regions while highlighting what is different rather than appeal to a sense of commonality.
One channel on YouTube, which has unknowingly taken on this task, is Eat Your Kappa. Run by Nambie Jessica Marak, a Media Studies graduate from Shillong, this collection of vlogs with 10,653 subscribers, document different recipes from the Northeast, destroying one food stereotype after another.
Speaking to The Better India, Nambie is quick to point out that she is just a rookie food enthusiast born and raised in Shillong—a melting pot of different cultures. A native of a remote village in the West Khasi Hills, she has travelled and engaged with different cultures across the mainland.
After completing her post-graduation in Chennai, and a short stint in the job market as an Assistant Professor at the famous Madras Christian College, she began "fidgeting with the idea of being involved in the creative process and become a content creator."
"I am someone who has far too many interests. Choosing one linear career meant doing that alone and giving up all my other interests. After leaving my regular job, I freelanced for a while as a communication trainer, which gave me enough time to work on my channel too," she says.
Today, she is teaching students at an international school in Coorg on a one-year stint.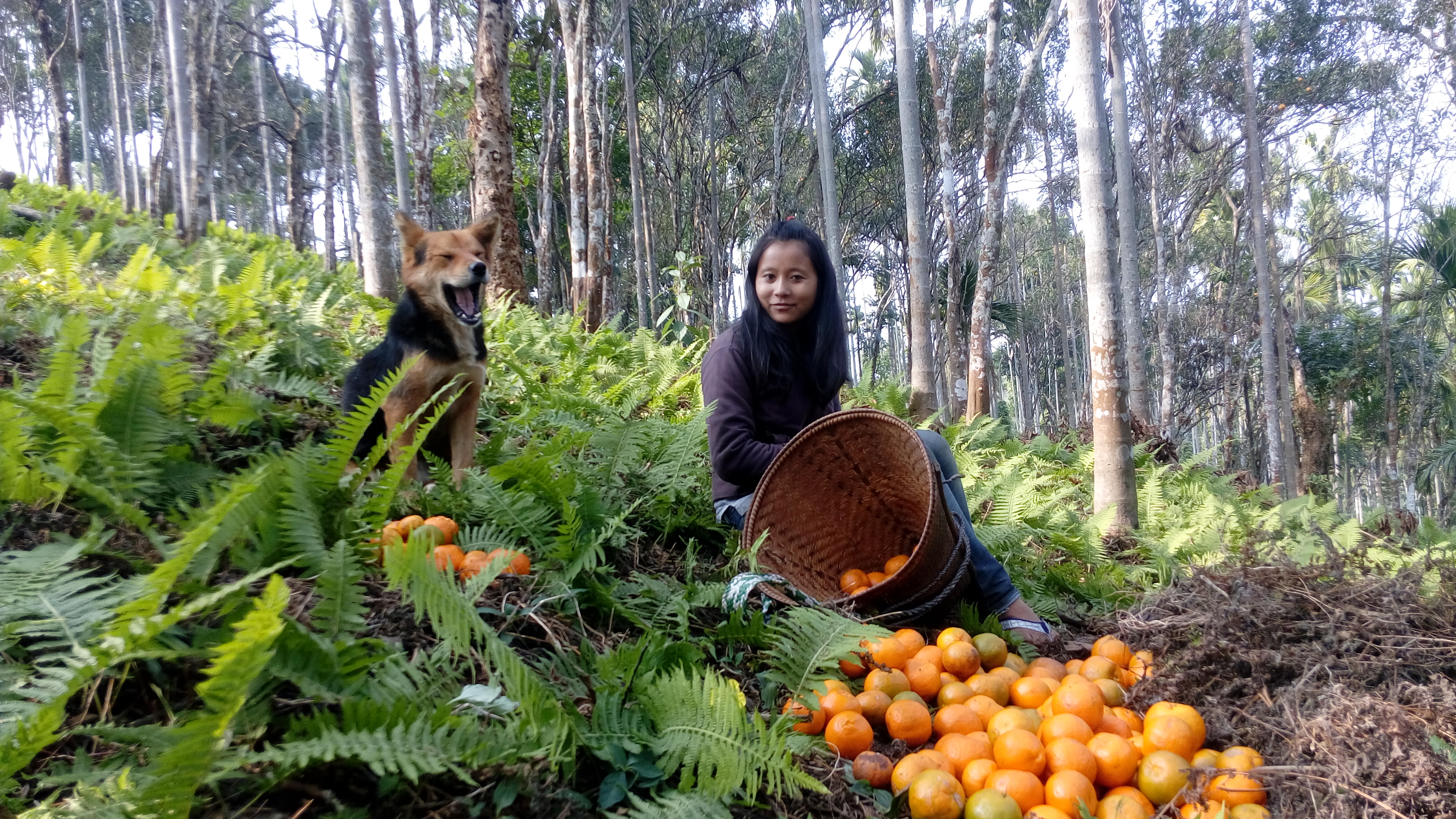 So, what inspired Nambie to start her own food vlog?
"Honestly, till I was at home with my parents I wasn't even remotely interested in cooking," she tells The Better India. All that changed when she moved to Chennai for her higher studies. Although Nambie loved the local cuisine, she began to miss home-cooked food terribly.
"That's when I started looking for North Eastern food recipes to cook. It became an obsession. However, during my stay at Chennai and I found very few YouTube channels with good quality recipe videos in English. That's where I found an opportunity to start my own channel dedicated to recipes from the Northeast. This was around January 2016. I had created an account nearly a year ago, but I started posting videos only in January," she tells The Better India.
For those sifting through her channel for the first time, Kappa is a Garo method of cooking, where lye (a strong alkali) extracted from bamboo or barks of banana trees is used to give it a distinct flavour. The lye also helps tenderise meat and vegetables. "It is something that we typically make at home," she says.
Moreover, Nambie argues that Kappa is a quintessentially Garo dish. "This method of cooking is done by other North Eastern tribal communities as well, and it was something that I grew up eating. The word Kappa was to me was synonymous to North Eastern cuisine," she says.
Sifting through her channel, you will find that Nambie cooks and demonstrates her favourite North Eastern recipes outdoors. Take the example of Baring Nakham—a mix of dried fish, chillies, and aubergine—which adds a unique flavour to a meal of potatoes and rice. In another vlog, Nambie prepares rice in a bamboo stem, emphasising that the latter must be fresh and wet.
Besides recipes, the channel also has videos on unique farming practices, festivals, village life and even one on how to eat betel leaves.
"I tend to present the North Eastern way of life as such. As far as the food is concerned, however, most of my videos are mostly about recipes alone. However, I have made a few videos which present the social context behind a particular recipe. One time, I made a video on how and why lye extracted from bamboo or banana tree is used in our cooking after coming across an absurd blog that North Eastern people eat ash," she says.
Although Nambie identifies as a Garo, she has family members from many different tribal communities across the Northeast—Khasi, Mizo and Bodo. The food at home, Nambie says, reflected those different cultural elements. In some way, one could argue it's what made the transition towards setting up Eat Your Kappa all the more seamless.
It's imperative to note that 'North Eastern cuisine' isn't a homogeneous entity. Despite growing up in a predominantly Garo home, Nambie believes that the standout feature of cuisine from the region lies in its diversity while also discerning the commonalities between them. The food from every region or tribal community is unique in its own way and reflects within it a story specific to the area, which Nambie is at pains to include in her vlogs.
"Even though every tribe uses different plants to cook, we have some stuff in common," Nambie told Scroll.in in an interview late last year. "One of the herbs indigenous to the North East is the heartleaf or fish-mint and is used in all the tribal regions, even in parts of South East Asia."
Speaking to The Better India, meanwhile, she goes onto add that there is more in common among the cuisines of different tribal communities than between non-tribal and tribal communities. "For example, the cuisine of the Garo people is very similar to that of tribes from Tripura and even Bodos of Assam. Most tribal cuisine is devoid of cooking oil. Food is mostly boiled rather than deep fried or baked. Most of the vegetables come from their own backyards. Very few spices are used, while food is flavoured with ginger, chillies, sesame and sometimes with onions and garlic," she says.
She also talks about how the method of cooking also cuts across various tribes. "Cooking food inside bamboo or wrapped in banana leaves is also very common among different tribes of Northeast. Food from this part of the world is devoid of all that glamour that's there in mainland Indian cuisine. The food is simple, earthy and at the same time is also delicious," she says.
The food is also exceedingly healthy. "Food is mostly boiled and devoid of oil and spices. Every meal comes with a large serving of boiled vegetables and soup and also some food is fermented like fermented soya beans which are loaded with amino acids and proteins. The vegetables here are not mass produced they come from our own backyards," she says
What this description also does is break the common belief or myth that for food to be delicious, it requires elaborate preparation with an array of spices.
"Of course, biriyani is delicious but so is brenga (chicken cooked inside bamboo tubes). To prepare the second dish, leave aside the spices, you don't even need a vessel," she says.
Meanwhile, the inventiveness of cuisine from these parts is in part an accident of geography.
"In the areas of Shillong and the West Khasi hills of Meghalaya—where my parents currently live—there are not that many markets," she tells Scroll.in. "Sometimes, we have to cross a state to buy goods, so the villagers trek to the market every Tuesday and stock up for the entire week. But usually, we make do with what we have. That's the beauty of this cuisine. My ancestors had to be inventive with whatever they found around them in the forest."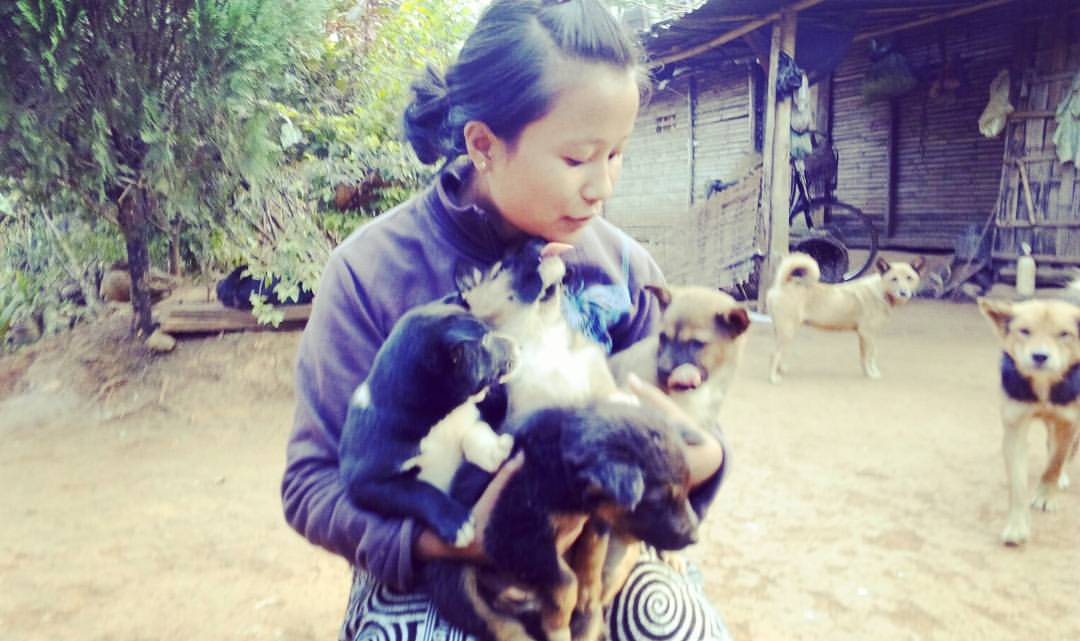 Geography, however, has also cut off mainland Indians from genuinely engaging with cuisines from the Northeast. Of course, you have the odd Naga Kitchen in the major metropolitan cities, but that isn't nearly enough to break the stereotypes associated with North Eastern cuisine.
Also Read: Couple's Innovative Store Brings Northeast's Tastes Right to Your Door Step
"I'll call it a gastronomical blackhole when it comes to awareness about Northeast cuisine, culture or even communities—more than a misconception, there is no awareness. I think the only thing most of them know about is Momo, which again is a predominantly Tibetan dish. Also, there is a belief that North Eastern food is bizarre and we eat anything and everything," she says.
This lack of even basic awareness is something that needs to change, and watching Eat Your Kappa will go a long way in bringing North Eastern cuisine to the homes of mainland Indians.
(Edited by Gayatri Mishra)
Like this story? Or have something to share? Write to us: contact@thebetterindia.com, or connect with us on Facebook and Twitter.
NEW: Click here to get positive news on WhatsApp!
We bring stories straight from the heart of India, to inspire millions and create a wave of impact. Our positive movement is growing bigger everyday, and we would love for you to join it.
Please contribute whatever you can, every little penny helps our team in bringing you more stories that support dreams and spread hope.
Tell Us More