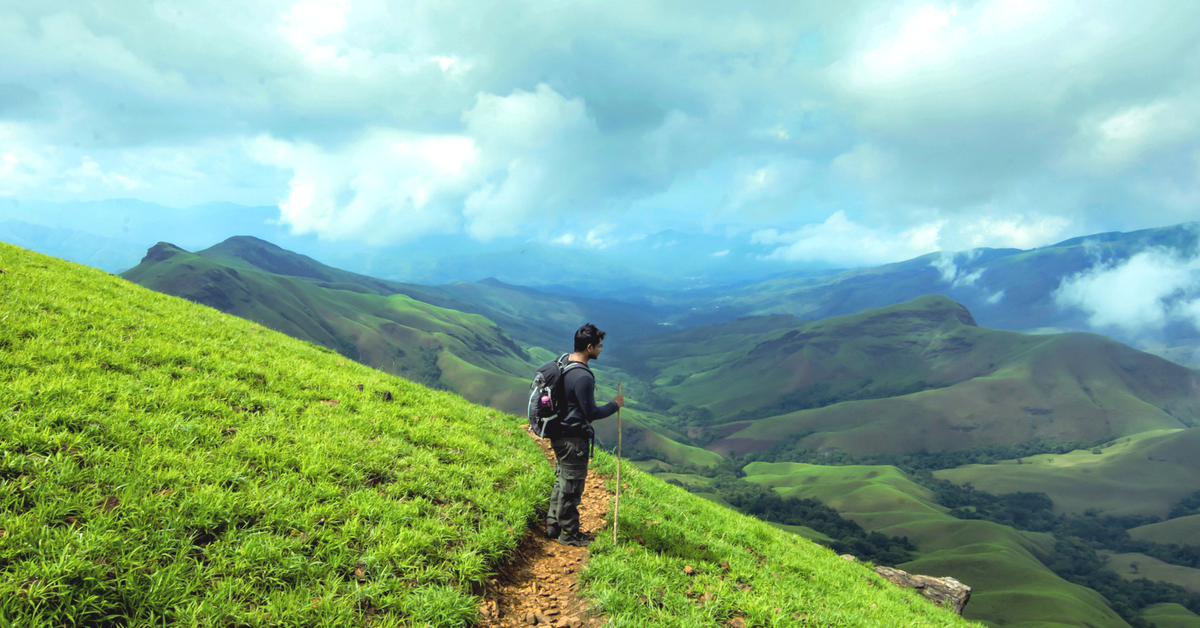 From architectural marvels to rainforests and even some mysteries, here are few hidden gems that will undoubtedly get you packing, and rush to explore the many worlds of Karnataka.
Karnataka is a state that truly exemplifies its chosen motto: One State, Many Worlds.
How often have you come across a state in India that has far-ranging topographies like the ancient ruins of Hampi with vast expanses of rocks and boulders, while on the other hand, there are hill towns like Coorg and Sakleshpur whose coffee plantations host visitors from far and wide?
And then we have a beautiful coastline that includes Gokarna and the many beaches of Mangaluru, which together make Karnataka an explorer's paradise!
However, we have decided to steer clear of the regular tourist circuits and travel packages, and instead list places from the state that have much more to offer in terms of history, art, architecture, culture & of course, beautiful vistas for the eyes to behold!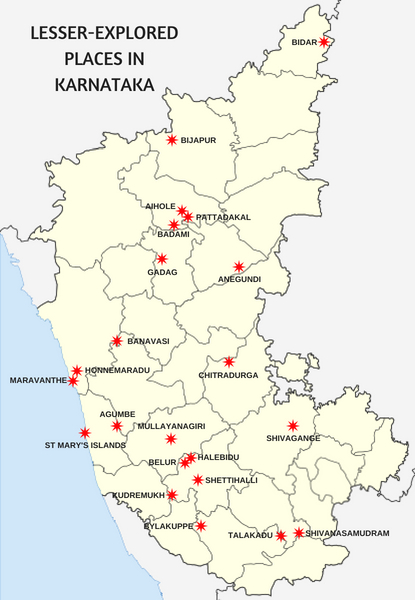 From architectural marvels to rainforests and even some mysteries, here are 19 hidden gems that will undoubtedly get you packing, and rush to explore the many worlds of Karnataka:
1. Badami-Aihole-Pattadakal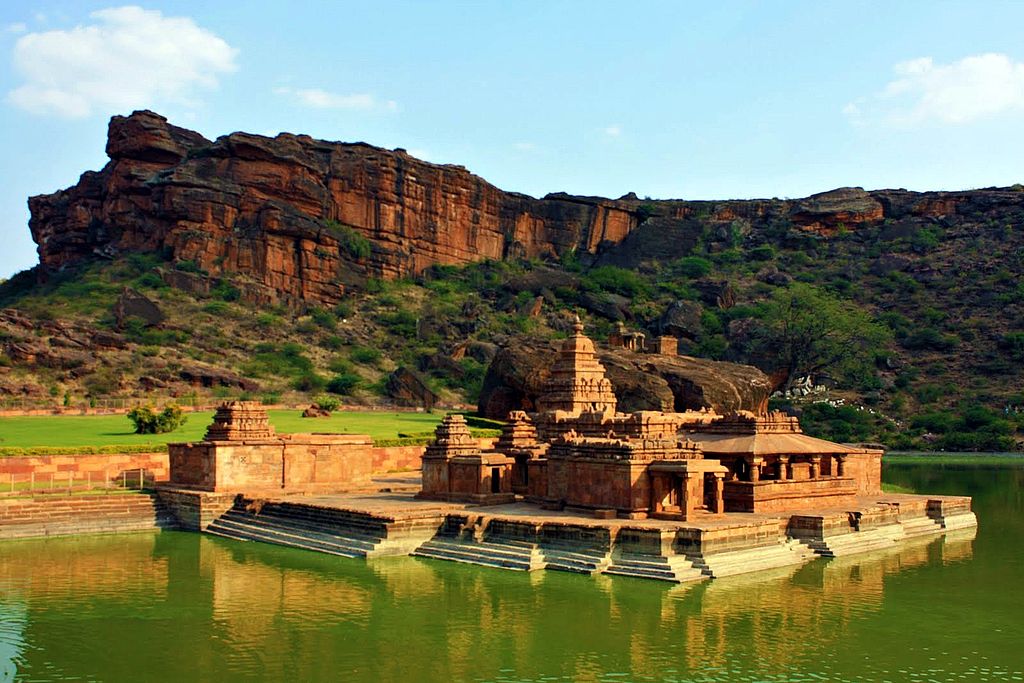 Once the capital of the mighty Badami Chalukyas, few know about this town in Karnataka that has great historical importance and stands tall in its majestic splendour. Along the serene waters of the Agastya Lake, are the cave temples made out of two giant sandstone hills that the identity of the ancient town still upholds, painting an earthy picture of reds, greens and browns against an acrylic blue sky.
A classic example of Dravidian temple architecture, Badami is a fascinating locale that one must visit for the pure love of history and architecture. Equally enthralling are the towns of Aihole and Pattadakal, whose temple compendiums have often been dubbed as god's collection of prototypes. These three towns in Bagalkot district can be visited in a single day and trust us, you won't forget the memories of this trip for a really long time.
2. Belur-Halebidu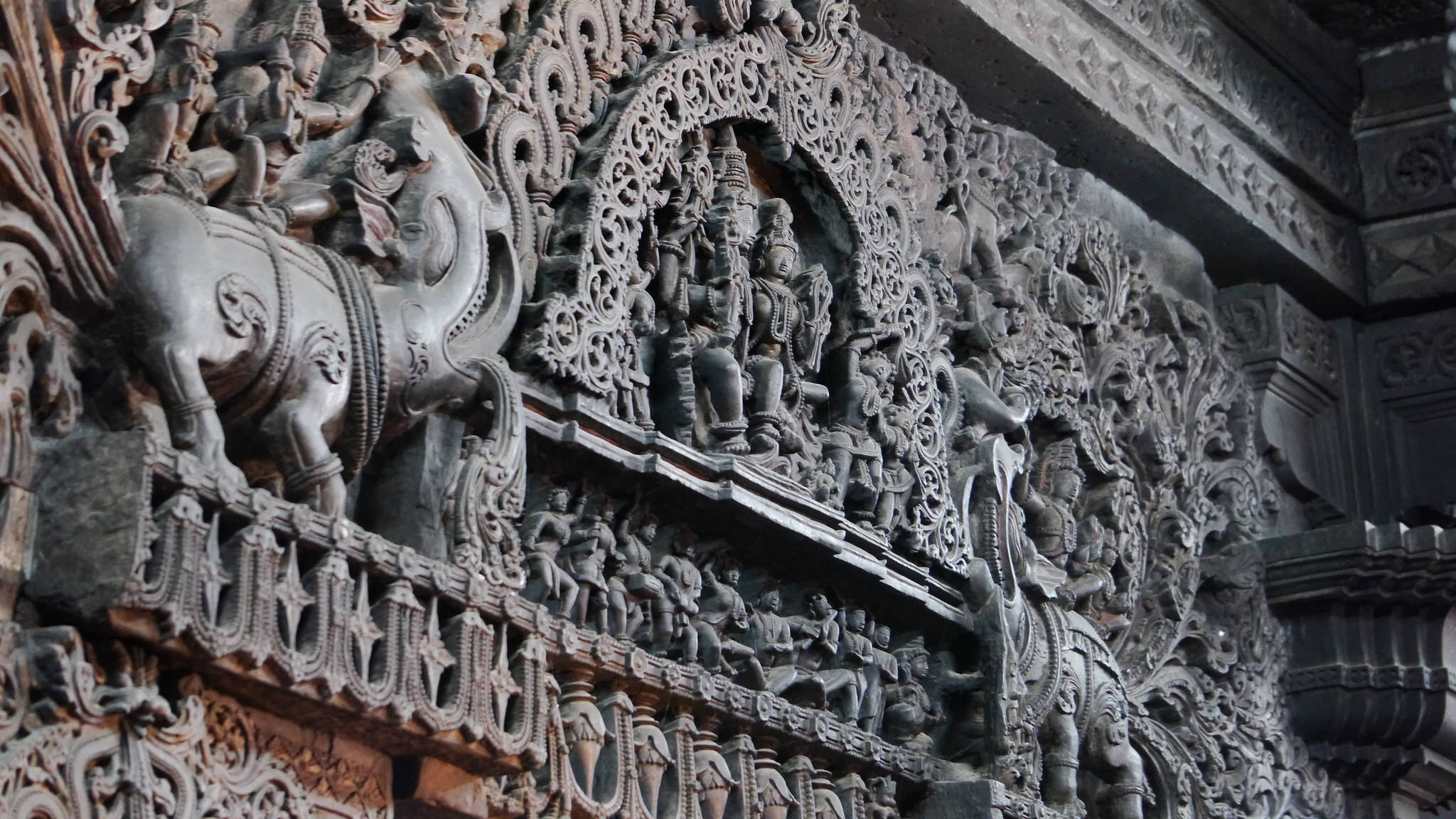 Amongst the finest examples of Hoysala artistry, a visit to the Chennakeshava and Kesava temples of Belur is an experience that one needs to undertake to witness the splendour and artistic culture of an empire from the bygone era. An early capital during the 11th century, the Hoysalas so revered Belur, which was also known as Velur or Velapuri, that it was often referred to as earthly Vaikuntha (Vishnu's abode) and Dakshina Varanasi and it took about 190 years to entirely build the town. Together with Halebidu, these towns offer a periscopic glimpse into the grandeur of the Hoysala empire that would lead you into a time-travel like trance. The temples of Belur mentioned above, along with Hoysaleshwara temple and Jain temples in Halebidu, have been demarcated by UNESCO as world heritage sites.
3. Shivagange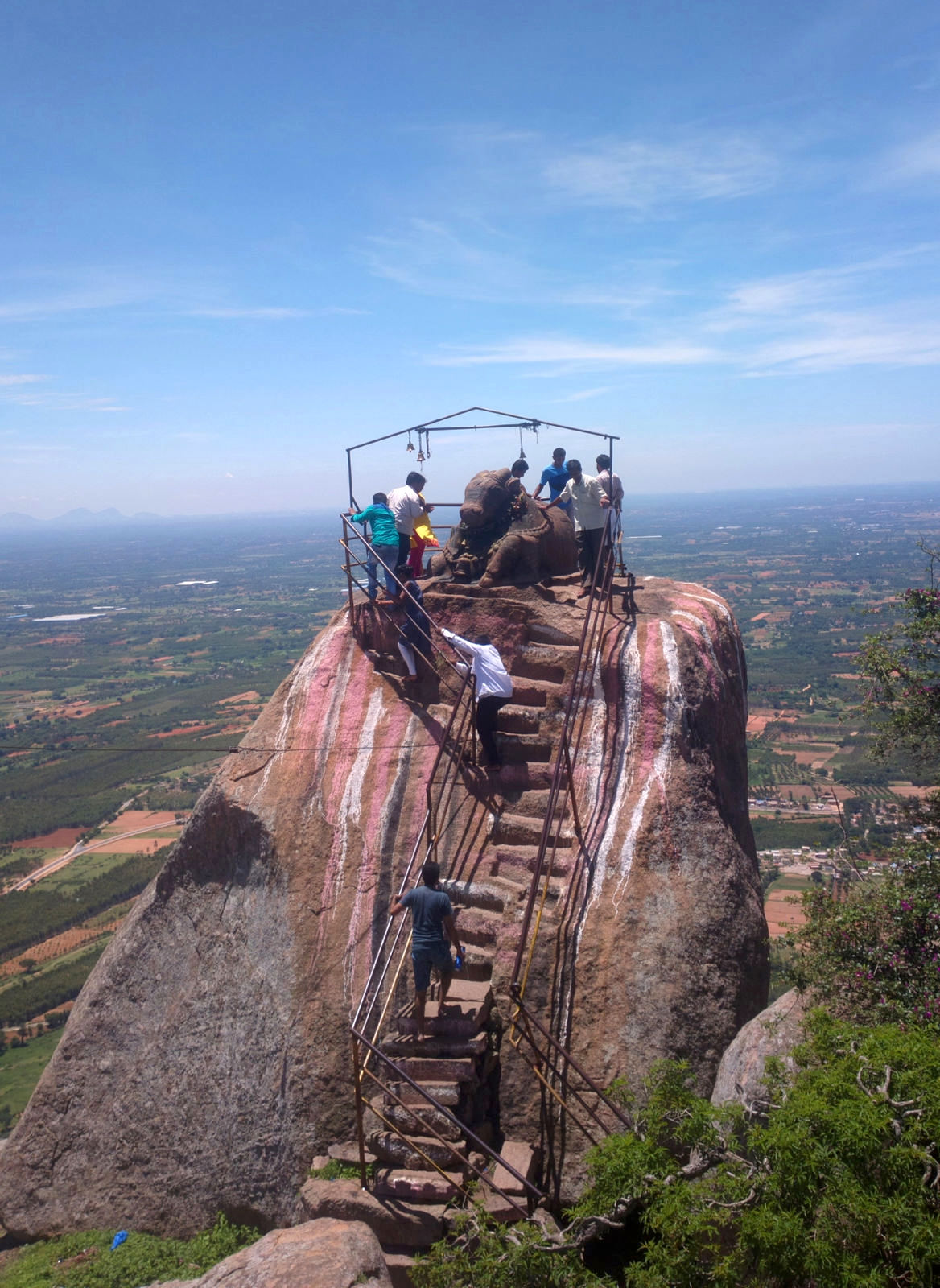 Located close to Bengaluru, the Shivagange peak is a Hindu pilgrimage site that takes its moniker from the shivalinga-shaped mountain and a spring that is locally known as Ganga. Also known as Dakshina Kashi, the pilgrimage centre has a historical rock sculpture of Nandi or Basavanna that has been magnificently carved on top of a steep rock.
Amidst other temples, the cave (Gavi) temple of Sri Gangadhareshwara is one you mustn't miss, and if legends are to be believed, there exists a secret tunnel that extends from the garbha griha (sanctum sanctorum) of this temple to the Gavi Gangadhareshwara temple in Bengaluru. Shivagange is a trekker's paradise that you must definitely consider!
4. Agumbe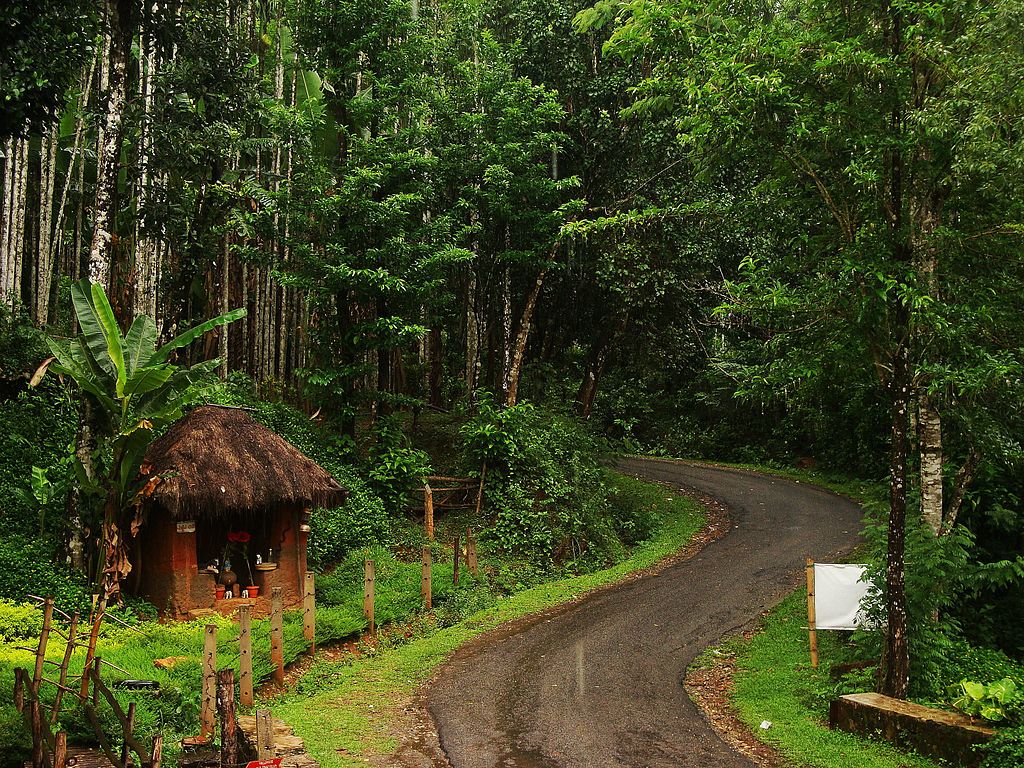 Labelled as the Cherrapunjee of South, this little village in the Malnad region of Karnataka is where time quite literally stops still as you walk along streets lined with rustic cottages and lush green vegetation. Agumbe is the small town which formed the basis for RK Narayan's magnum opus, Malgudi Days.
Because the locale is yet to be tarnished by expanding tourism and real estate industries, Agumbe should be on top of your list where you intend to find inner peace and yes, lots of rain and mist! Besides many waterfalls and pristine roadside locations, what you must not miss in Agumbe include chasing sunrise at Kundadri Hills and of course, the Malgudi Mane.
5. Bijapur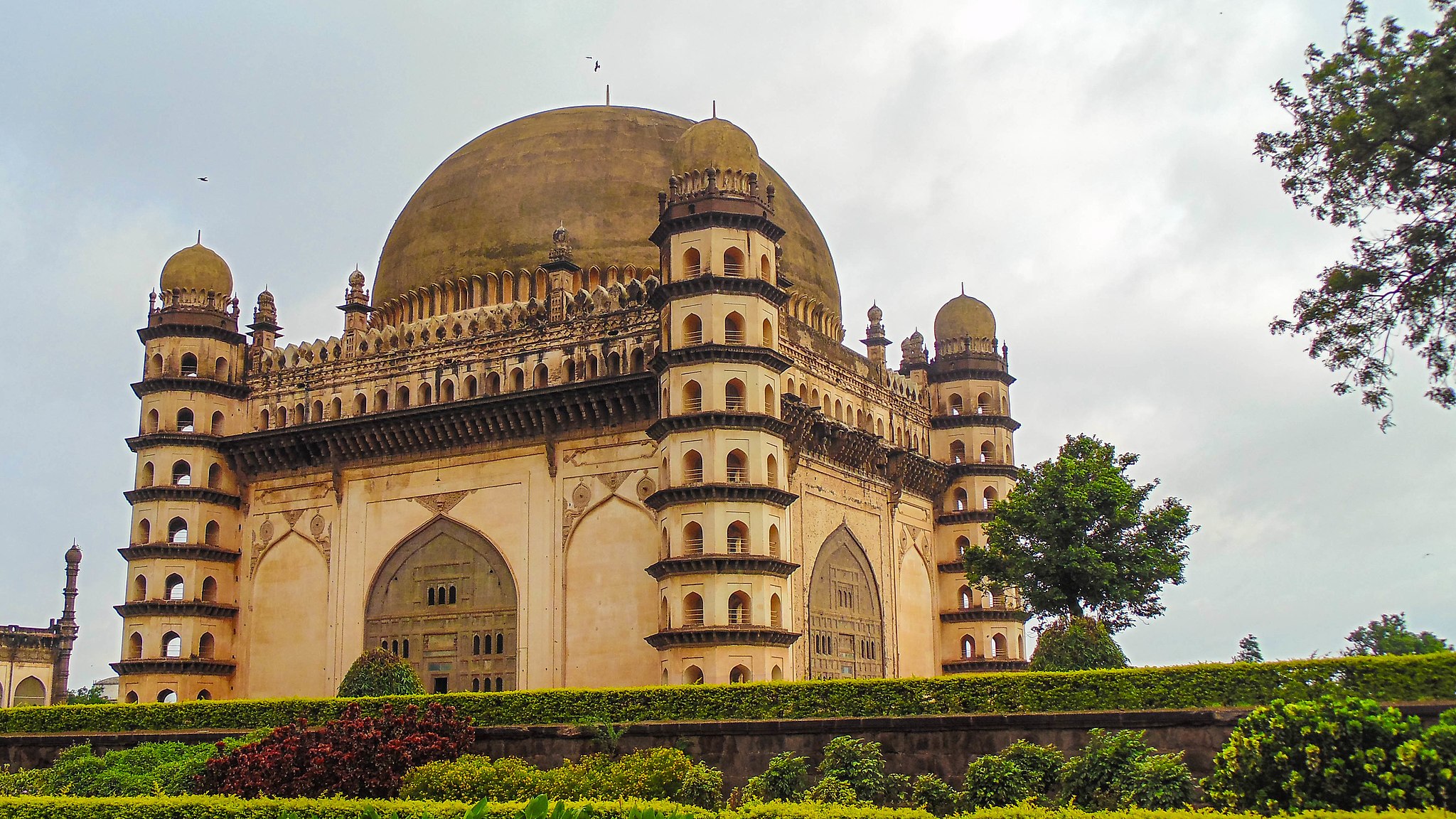 The perfect example of a melting pot of faith, art, culture and heritage, the city of Bijapur in North Karnataka is quite renowned for its historical monuments built during the Adil Shahi dynasty. However, the city's history goes much beyond that, and it was once the centre point of the Chalukyas of Kalyani, who established the town between 10-11th centuries and christened it as Vijayapura (City of victory).
The reins of the city kept changing hands before finally being acquired by the Bahmani Sultanate of Gulbarga in 1347, and that is when its current name stuck. Gol Gumbaz, Ibrahim Rauza, Anand Mahal, Jod Gumbaz, Jumma Masjid, Saat Manzil, and Jal Manzil are only a few amidst a plentiful of monuments in Bijapur that you should visit for a slice of history and breathtaking architecture.
6. Mullayanagiri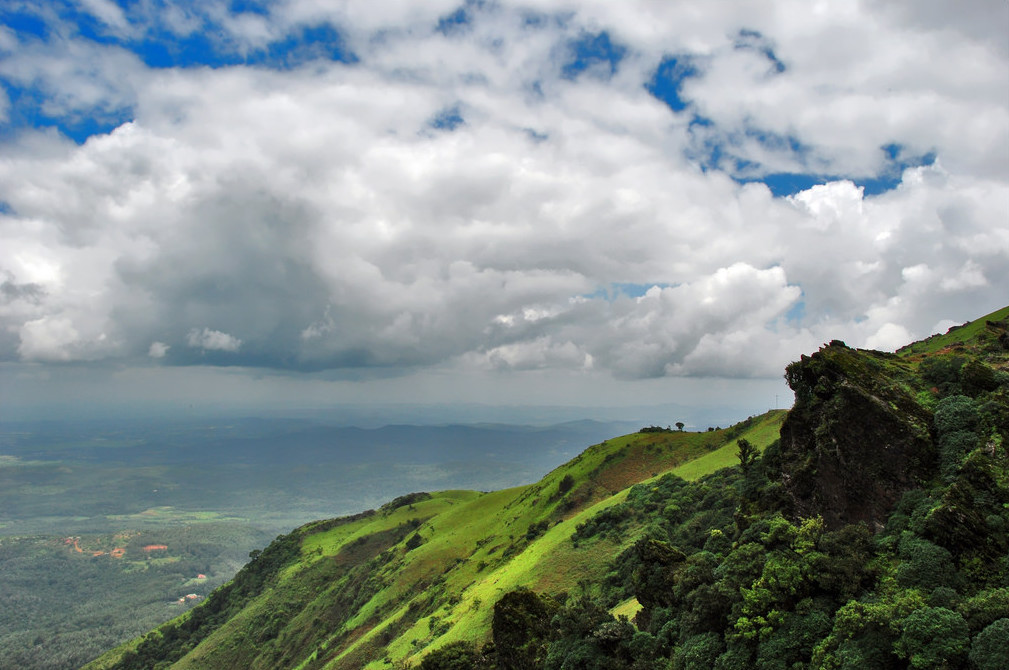 Being the tallest peak in the state, the picturesque Mullayanagiri is probably one of the best trekking routes Karnataka has to offer. The peak is named after a legendary sage, Mullapa Swamy, and a small temple atop the summit is dedicated to him.
It is believed that the sage once meditated in the caves located a few feet below the peak and these have a direct connection with the garbha griha of the temple, which you can still access. Mullayanagiri is quite popular with trekking enthusiasts, and as it is not located very far from Bengaluru, it is a perfect weekend getaway.
7. Shivanasamudra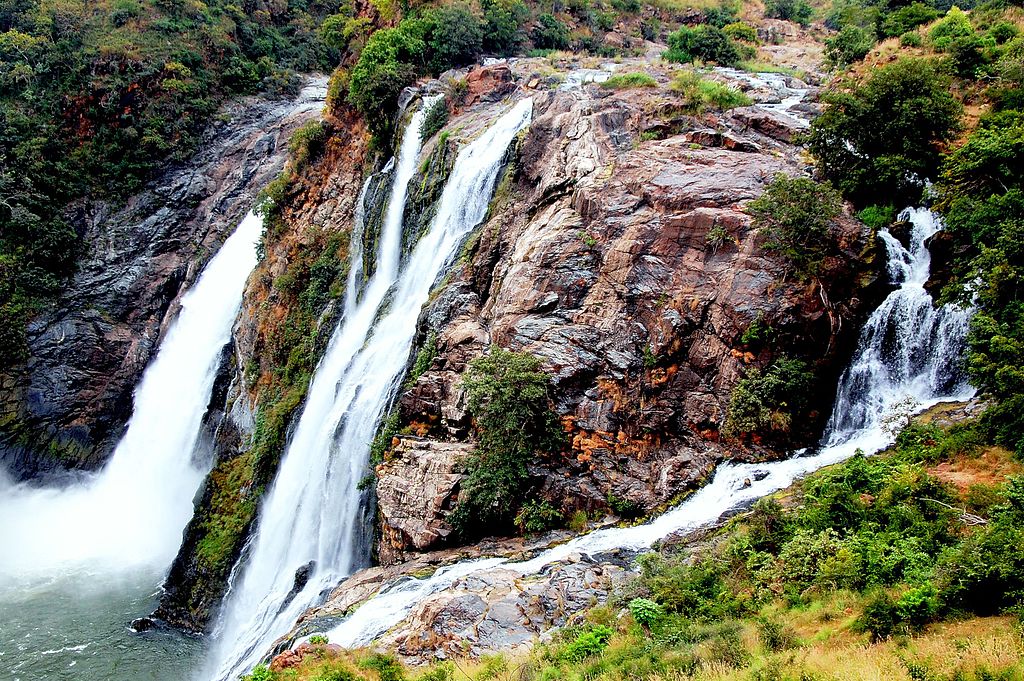 Located in the Mandya district of Karnataka, Shivanasamudra is the tiny island town where the Kaveri river, after wading through the rocks and ravines of the Deccan Plateau, drops down to form two breathtakingly beautiful waterfalls—Gaganachukki and Bharachukki, and together form the Shivanasamudra falls.
There are few ancient temples like Sri Ranganathaswamy temple and Sri Someshwara temple that are constructed in the Dravidian style of architecture, scattered in the region that are bound to take you back in time. One can easily reach the rustic town through buses from Bengaluru.
8. Anegundi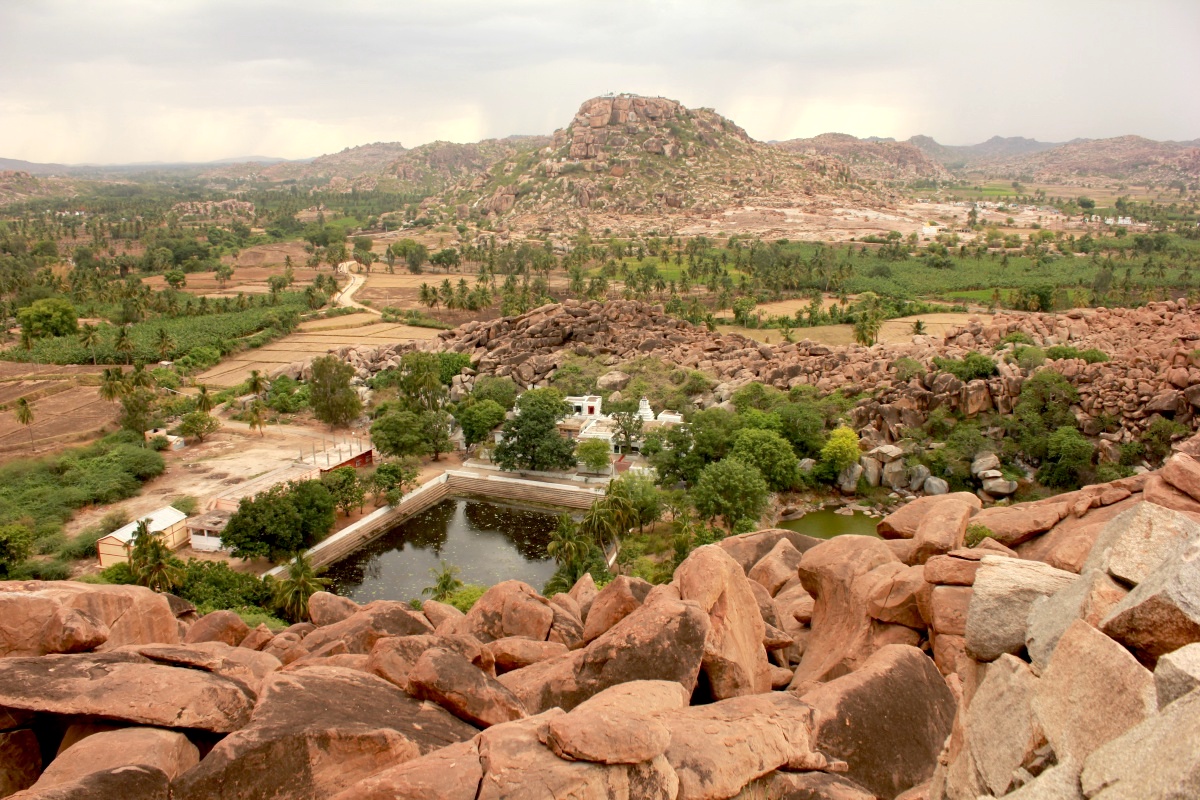 In the legend of Ramayana, Kishkindha was the kingdom of Bali and Sugriva, but today, mentions of it are only found in scriptures, and in its place exists the sleepy town of Anegundi, which is relatively shadowed by Hampi. Nevertheless, with its green pastures blending seamlessly with the rocky landscapes, Anegundi is a refreshing change to the rock temples of Hampi, and what makes it truly iconic is the Anjanadri Parvatha, which is believed to be the birthplace of Hanuman and houses a temple atop a hill.
Interestingly, Anegundi's history goes beyond the known realms of human civilisations and geologists cite that the region is over four billion years old and is a rare example of human settlements where one can find traces of Microlithic, Megalithic and Neolithic ages at one same spot!
9. Talakadu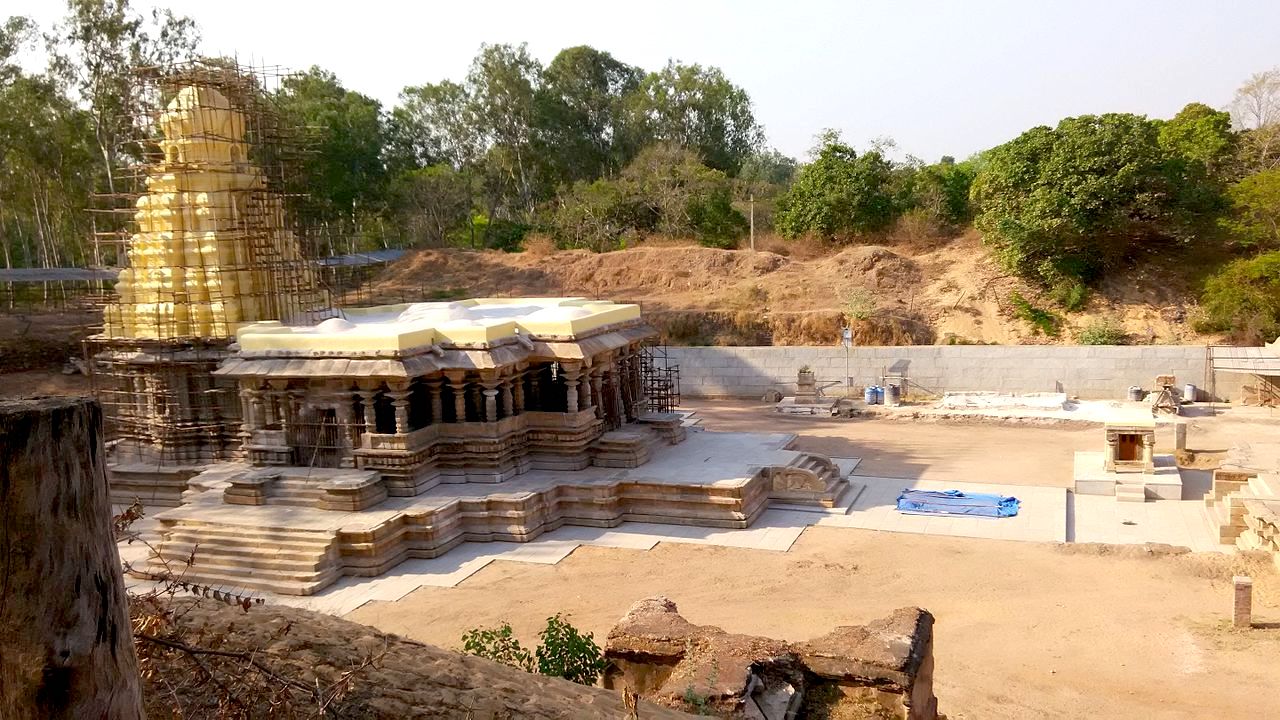 Amidst many legends associated with the ancient town of Talakadu, the one which continues to arouse enigma is the curse of the sand dunes from the Vijayanagara period that has enshrouded vast expanses of the region for many centuries and continues to do so. The curse is also believed to be the reason why the royal family of Mysore Wodeyars haven't had any heirs for generations.
It was only in recent times that many ancient temples were unearthed from mounds and mounds of sand and since then, these have been preserved by the state. The 10th century Vaidyeshvara temple built by a Chola king in Talakadu is definitely worth a visit.
10. Chitradurga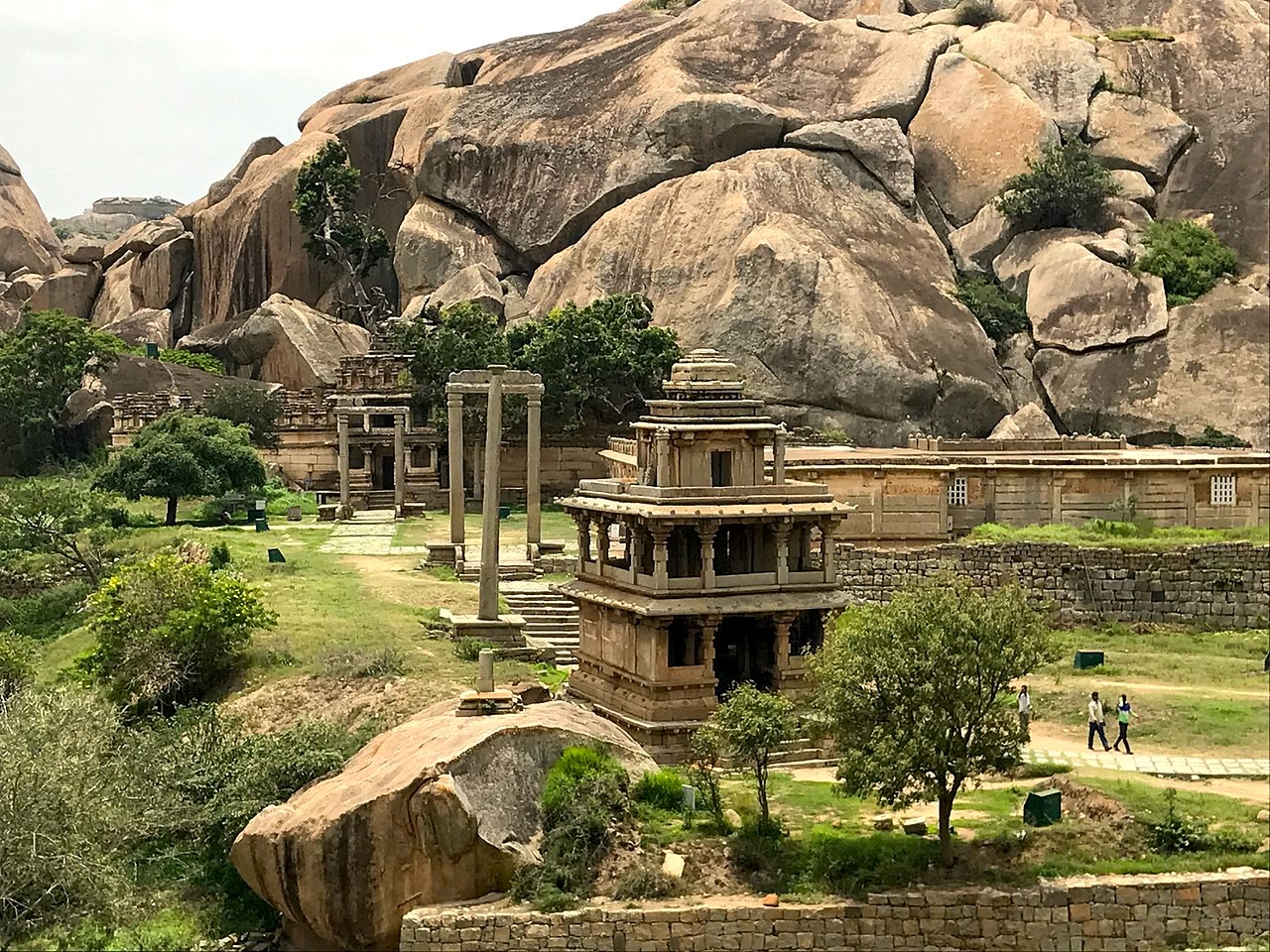 Believed to be the birthplace of Hidimba and Hidimbi, the demon brother-sister duo from the Mahabharata, the panorama of Chitradurga features bold rock hills and picturesque valleys with huge towering boulders in varying shapes, because of which the town is also known as Kallina Kote or a stone fortress.
The legend of Onake Obavva, according to which Obavva, the wife of a guard, single-handedly managed to kill hundreds of soldiers of Hyder Ali who were trying to infiltrate into the Chitradurga fort with an Onake (a long wooden club meant for pounding paddy grains), before succumbing to her injuries, is also synonymous with Chitradurga. The fort, along with its 18 temples and Chandravalli caves are definitely worth a visit.
11. Honnemaradu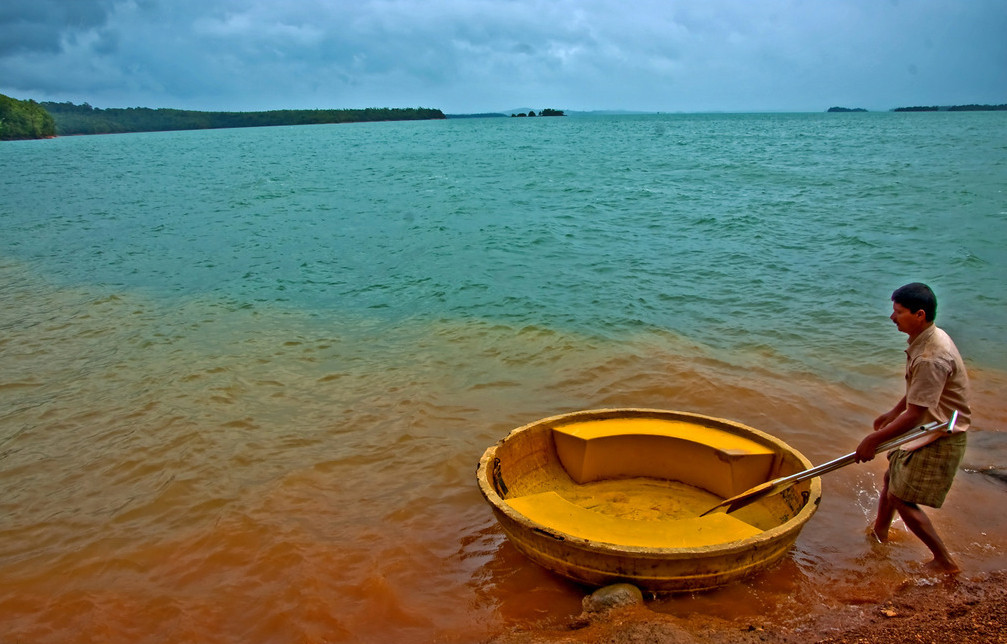 Located in the backwaters of Sharavathi river, Honnemaradu is a small village tucked away in the majestic stretch of forests of the Western Ghats, that has a small reservoir with the village's namesake and a small island in its midst.
Besides various adventure activities, what makes Honnemaradu much sought after by campers and trekkers is its picturesque landscapes that pave the way for gorgeous sunrise and sunset views and also fantastic bird watching opportunities.
12. Maravanthe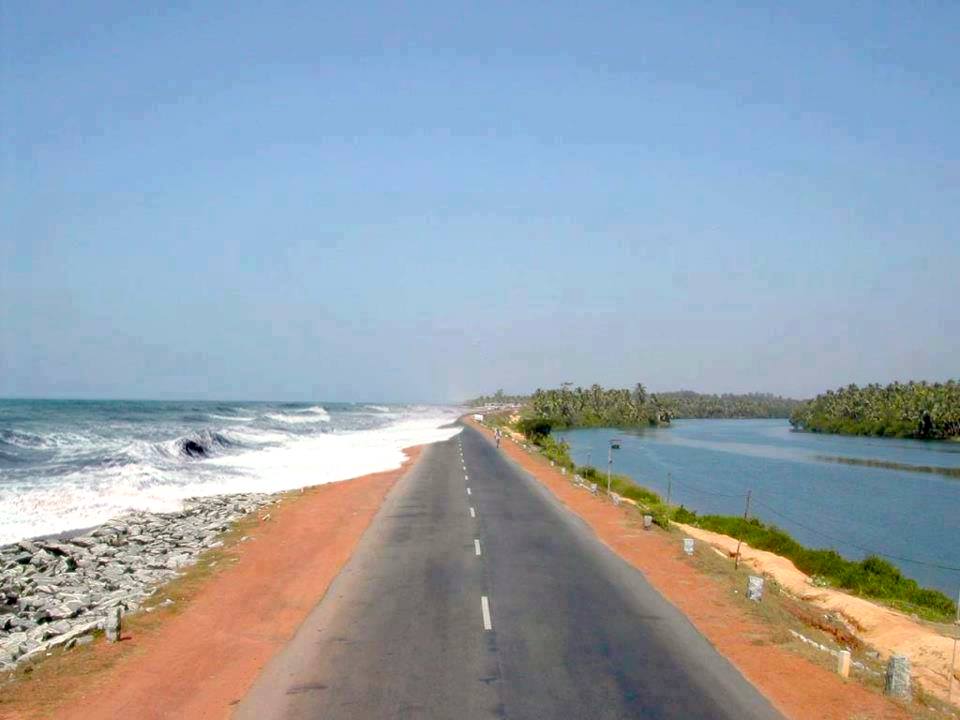 According to Outlook Travel, Maravanthe has one of Karnataka's most beautiful beaches, and is definitely one of the hidden gems of the state. What makes the Maravanthe beach one of its kind in the entire country is the brilliant view it offers—the Souparnika river flows right next to the beach, and a national highway separates the two water bodies—making it an amazing pit stop or even a drive for people transiting along this route for over 10 km!
There is also a temple situated along the shoreline that you can check out where three principal deities are worshipped. Here, the river makes a U-turn towards the eastern side of the temple, giving rise to riverine islands, known as kudru. One can also find a clear reflection of the distinct Kodachadri peak at this end of the river, along with swaying palm trees and green fields.
13. St Mary's Islands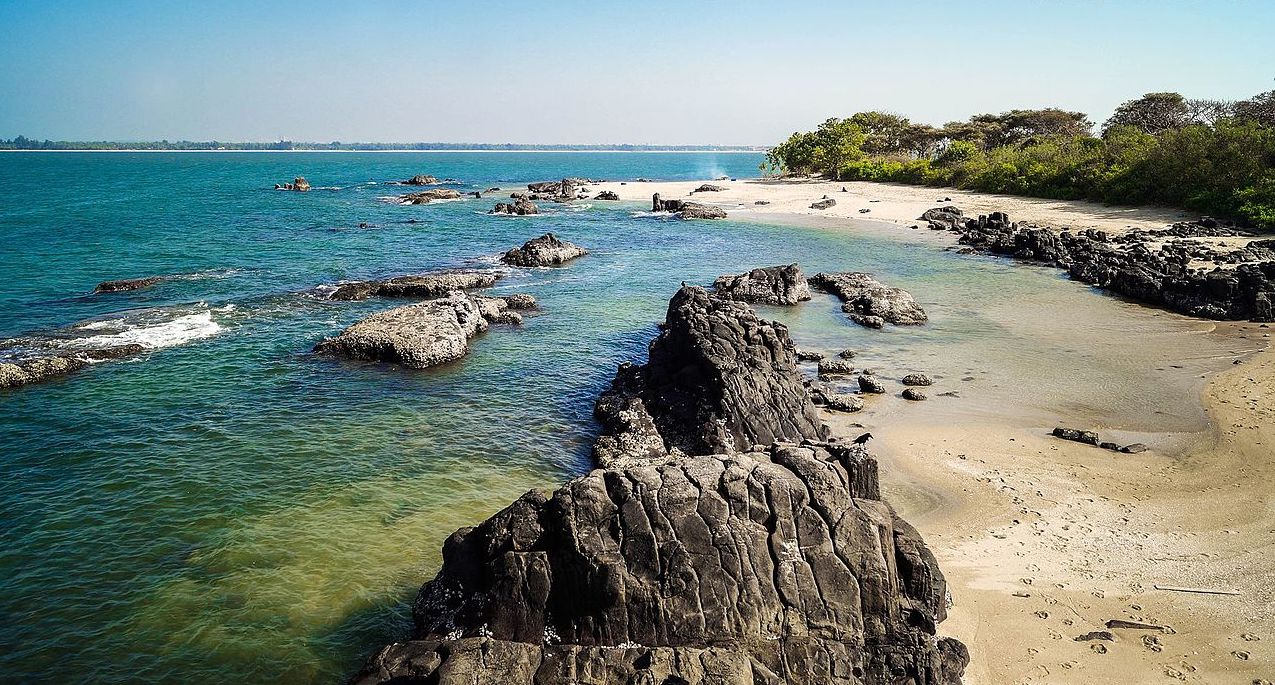 Amongst other hidden secrets of Karnataka, St Mary's Islands is a well-kept one that has a historical past going beyond the evolution of life on Earth. Declared as one of the 26 Geological Monuments of India in 2001, by the Geological Survey of India, legend has it that Vasco da Gama, on his journey from Portugal, first landed on these islands, fixed a cross, and named one of these islands, O Padrão de Santa Maria, as a dedication to Mother Mary, and the name stuck on.
Fun fact: The basalt on the islands located along the coast of Malpe in Udupi district was formed by sub-aerial subvolcanic activity around 88 million years ago when Madagascar was still attached to India!
14. Banavasi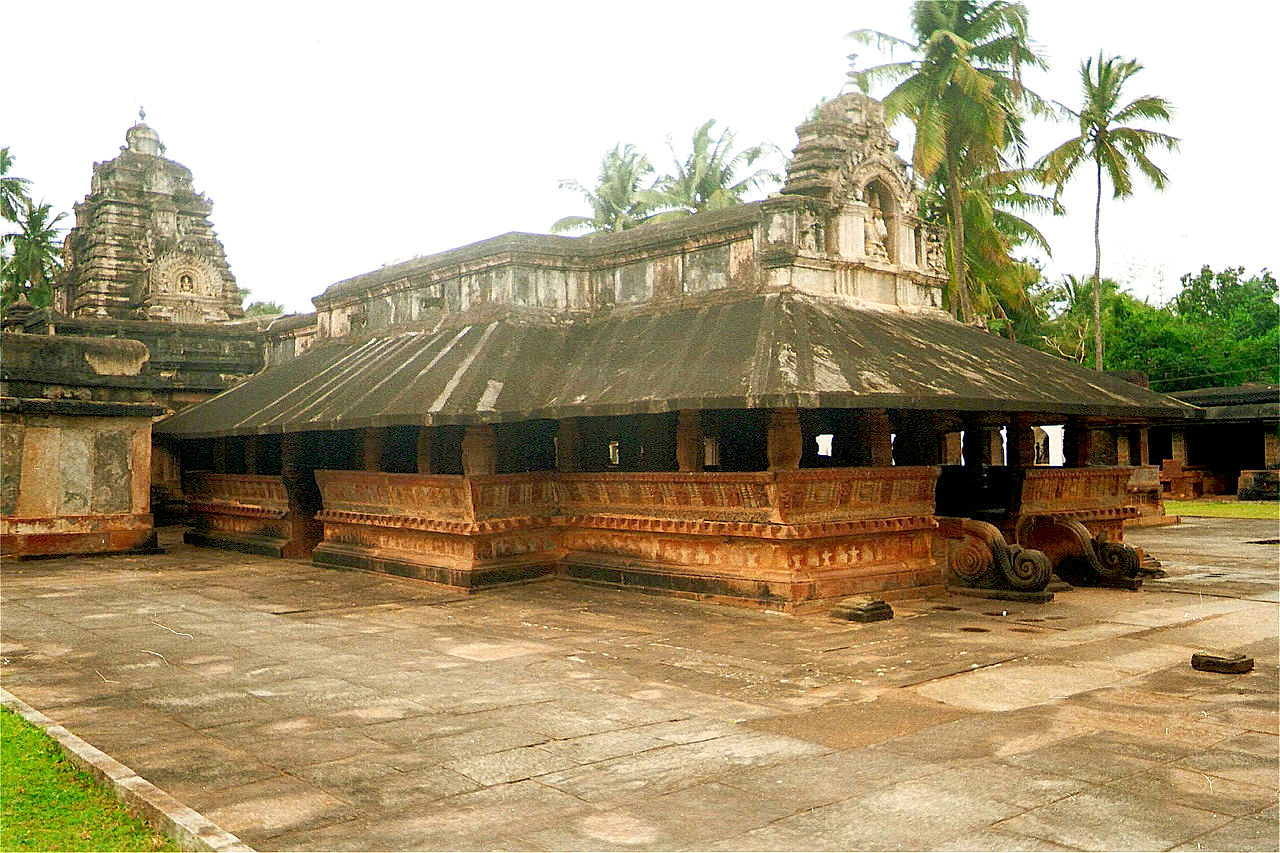 Believed to be the oldest town in Karnataka, the temple town of Banavasi in Uttara Kannada district is another one of the best-kept secrets in the state. Once the ancient capital of the mighty Kannada empire of Kadambas who ruled the entire Uttara Kannada district, what exists as the town today is entirely centred around the 9th-century Madhukeshwara Temple and is surrounded by forests and villages, with the Varada river flowing around it on three sides.
Interestingly, a 2006 discovery of a 5th-century copper coin in the region brought to light the fact that the empire had a currency system during their reign, and this was also proven by inscriptions in archaic Kannada!
15. Bylakuppe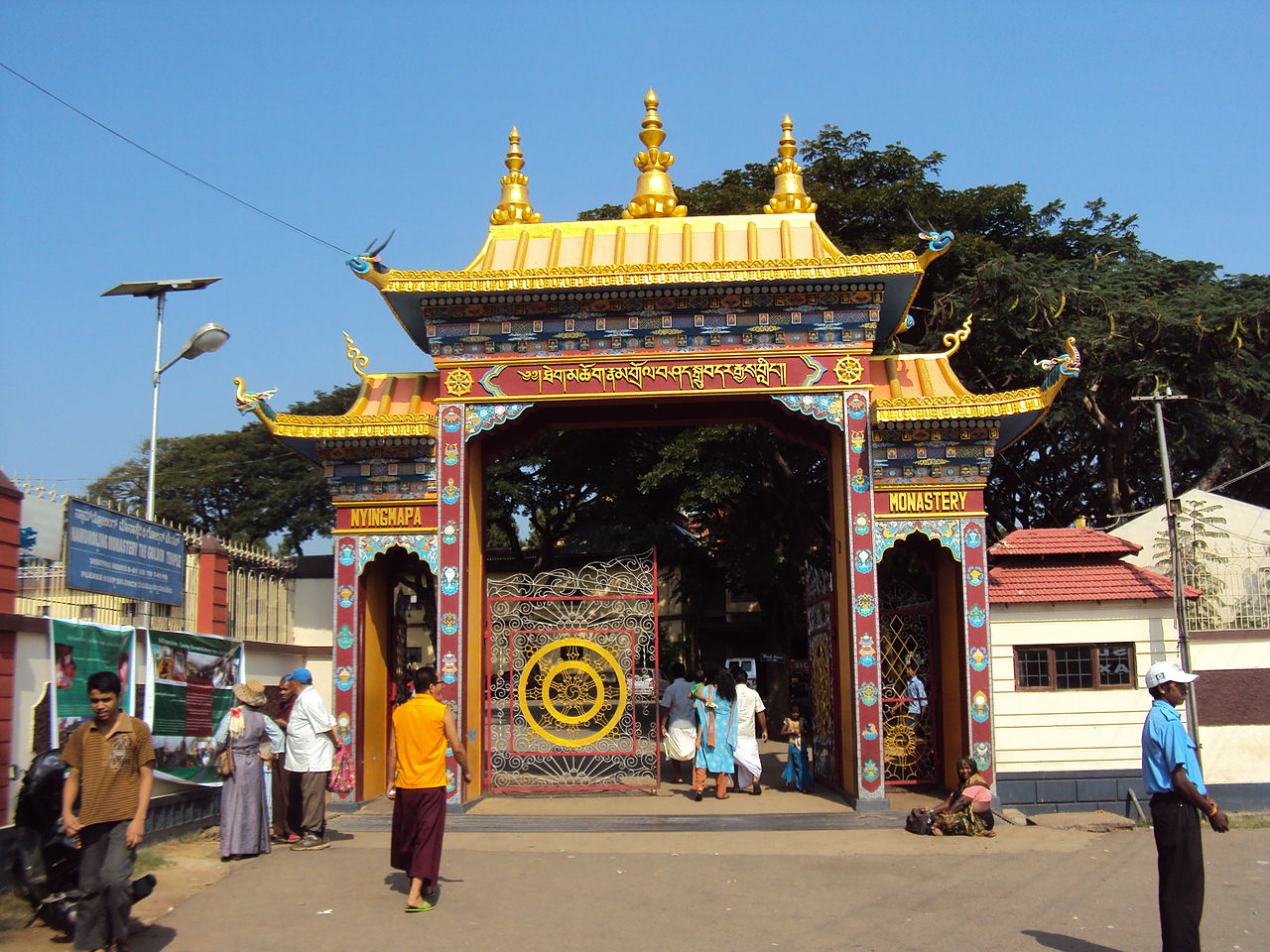 Roughly about 80 km from Mysore, Bylakuppe is where the first ever Tibetan exile settlement, Lugsung Samdupling, came into existence in 1961, after an allocation of nearly 3,000 acres of land by the then government of Mysore (erstwhile Karnataka). Today, with a population of about 70,000 people, Bylakuppe is home to many Tibetan settlements.
One can get a glimpse of the Tibetan way of life in the town, with a number of agricultural settlements and colonies, well within the vicinity of each other along with many monasteries and temples that practice all major Tibetan Buddhist traditions. Educational monastic institutions like the Namdroling monastery of Nyingma (also known as Golden temple), Sera monastery and Tashi Lhunpo monastery are worth a visit on a trip to Bylakuppe.
16. Kudremukh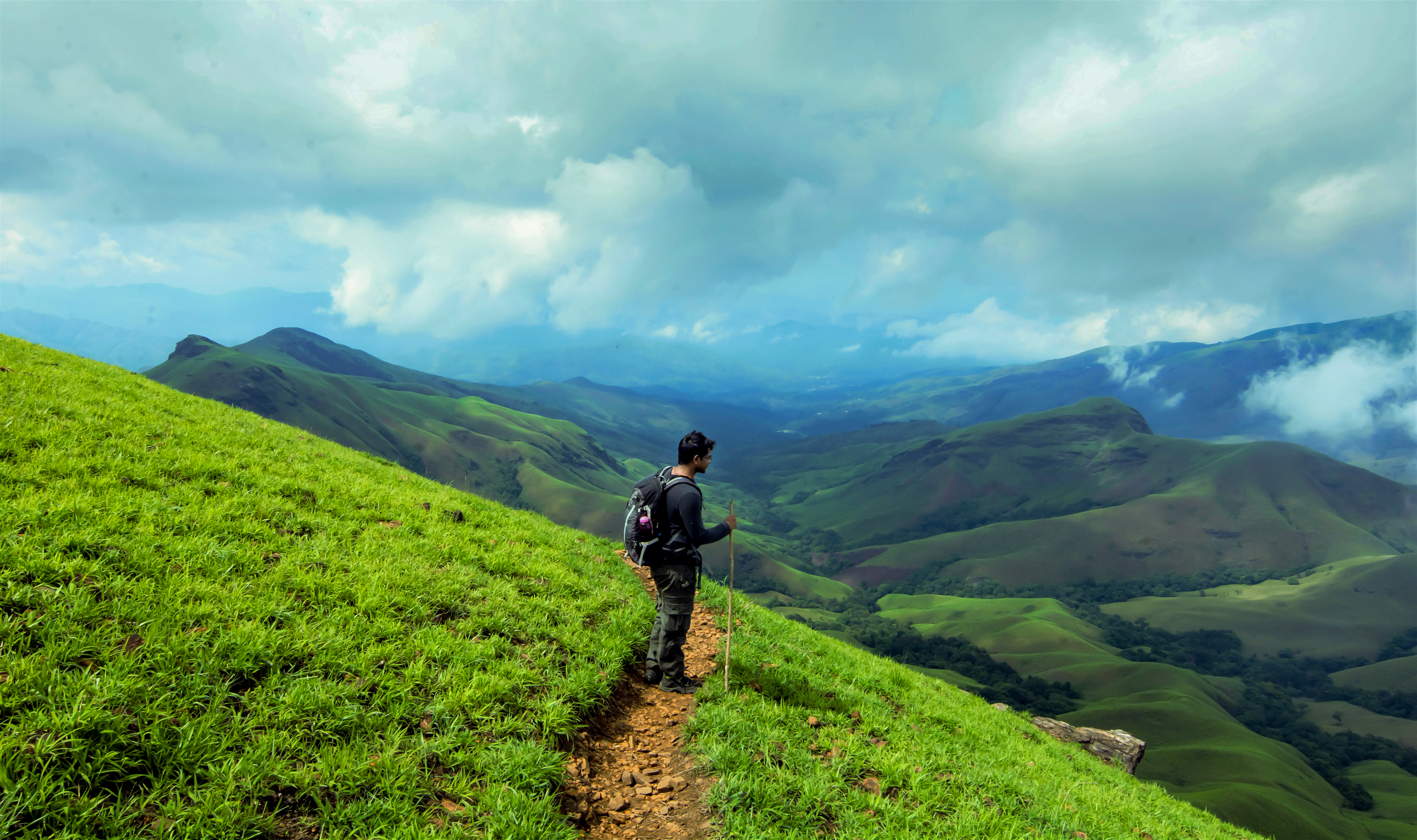 With a moniker that translates to 'face of a horse', Kudremukh is a small hill station in the Chikmagalur district, which has 13 trekking trails that range from easy to tough.
How the name stuck to the locale can be explained in reference to a particular picturesque angle of the Kudremukh peak that resembles a horse's face. While the region constitutes a spectacular chain of undulating hills with a mosaic of natural grassland and shola forests, one needs to be careful with trekking here, as not all routes are safe without being assisted by forest guards or guides.
17. Bidar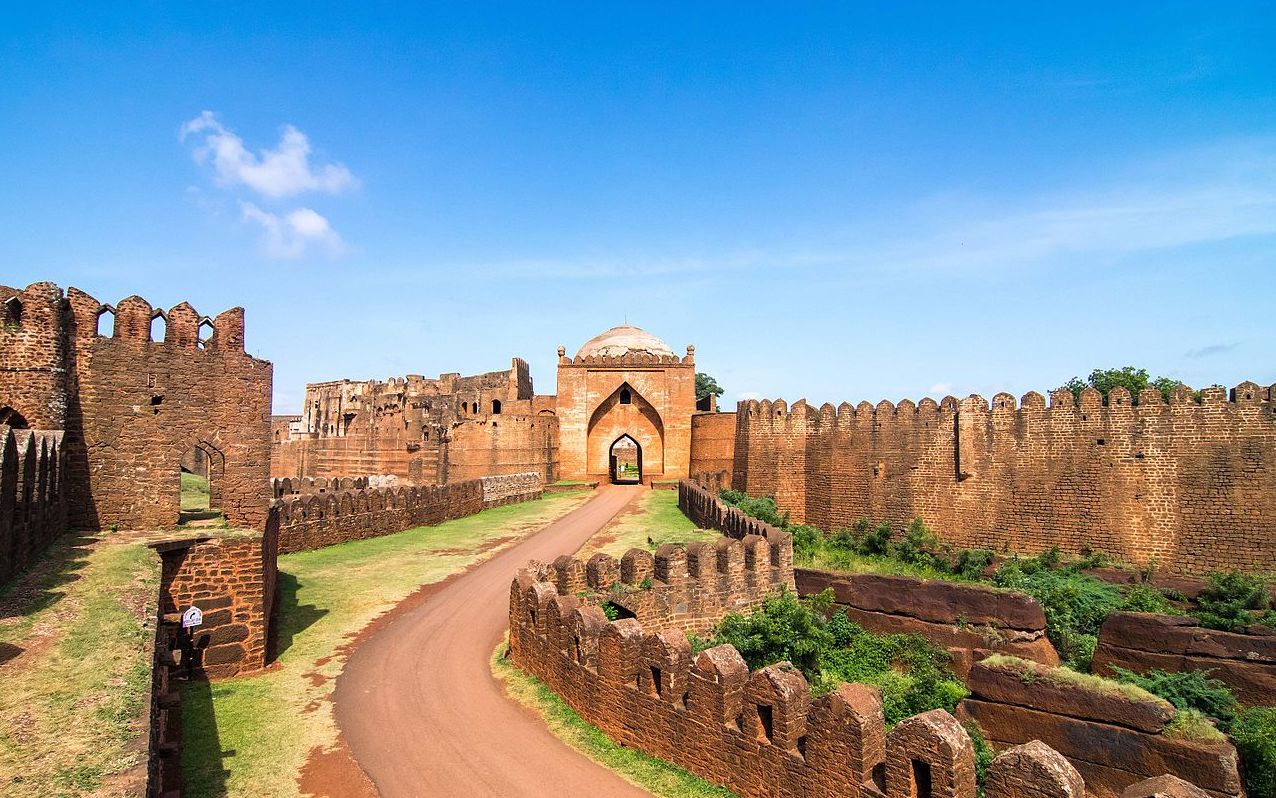 Because of the presence of 30 tombs amidst the 61 monuments listed by the state Department of Archaeology, Museums and Heritage in and around the city, Bidar holds the tag of City of Whispering Monuments.
With a fascinatingly rich cultural and architectural heritage, the city has documented association to periods as early as the reign of Mauryan empire as well as references found in early Hindu literature like Malavikagnimitra, Mahabharata, Harivamsa, Bhagavata, and a few other Puranas. With the entry of many Islamic conquerors, the city also has many historic forts and mahals that have rightfully earned Bidar a prominent place on the Archaeological Map of India.
18. Shettihalli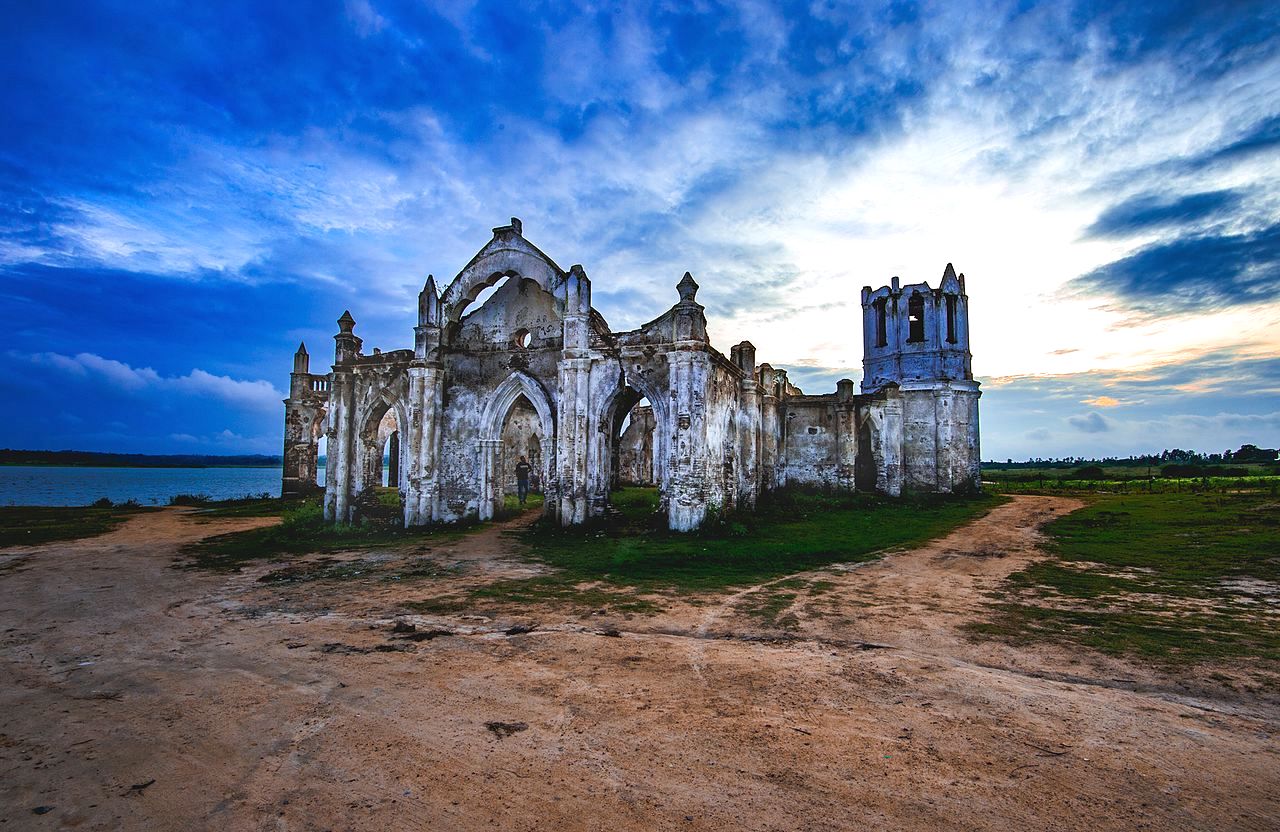 Also known as The Submerged Church and The Floating Church, Shettihalli church is a magnificent example of Gothic architecture in India. Built by French missionaries in the late 1800s, the church became an abandoned site with the construction of the Hemavati Dam and Reservoir in 1960s, because of which, it began to partially submerge in water during monsoons.
To fully appreciate its surreal beauty, one must visit the ruins of Shettihalli twice in a year—once between the months of July-October when it is submerged and next between the month of Dec-May when the water retreats and the church rises in its complete grandeur.
19. Gadag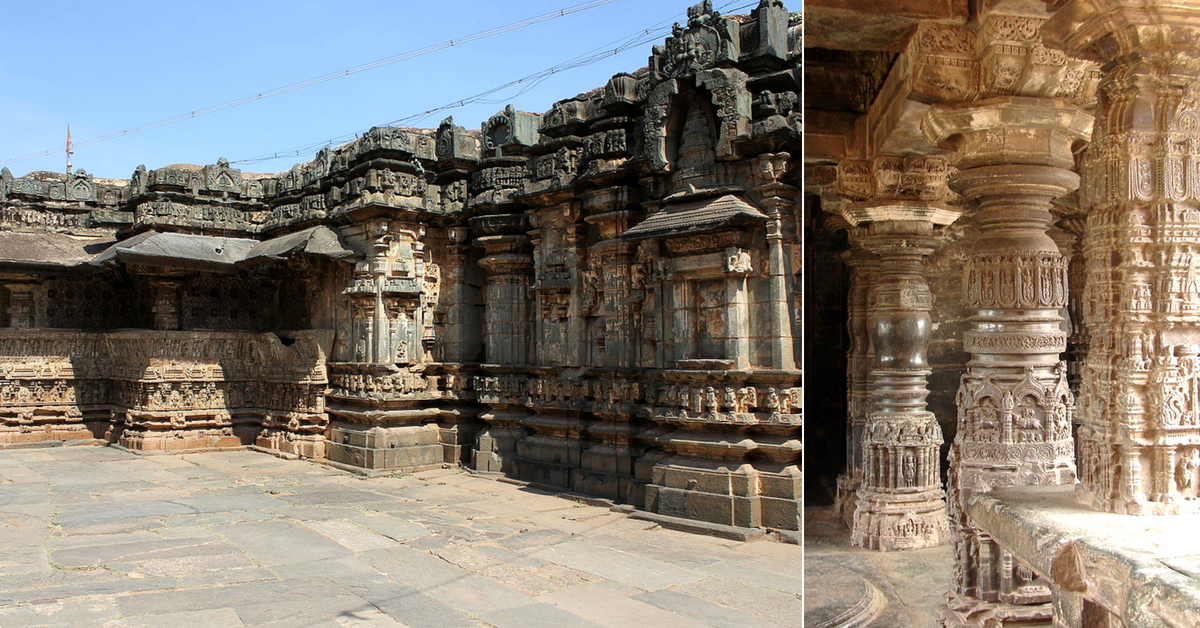 Such is the brilliance of the architecture observed in the Hindu and Jain temples scattered across this small town that was once the centre of the erstwhile Chalukya empire, that it is often referred to as the Gadag style of architecture in lieu of the Western Chalukyan style.
Built between the 10th and 12th century, the Trikuteshwara temple complex is an important site that you must not miss, for its ornate pillars with intricate sculptures and monolithic Shiva lingas are a sight to behold. Equally mesmerising are other sites like Veeranarayana temple, Brahma Jinalaya, Basaveshwara statue, Dambala temple complex, and the Dattatreya temple.
(Edited by Gayatri Mishra)
Like this story? Or have something to share?
Write to us: contact@thebetterindia.com
Connect with us on Facebook and Twitter.
NEW: Click here to get positive news on WhatsApp!
We bring stories straight from the heart of India, to inspire millions and create a wave of impact. Our positive movement is growing bigger everyday, and we would love for you to join it.
Please contribute whatever you can, every little penny helps our team in bringing you more stories that support dreams and spread hope.