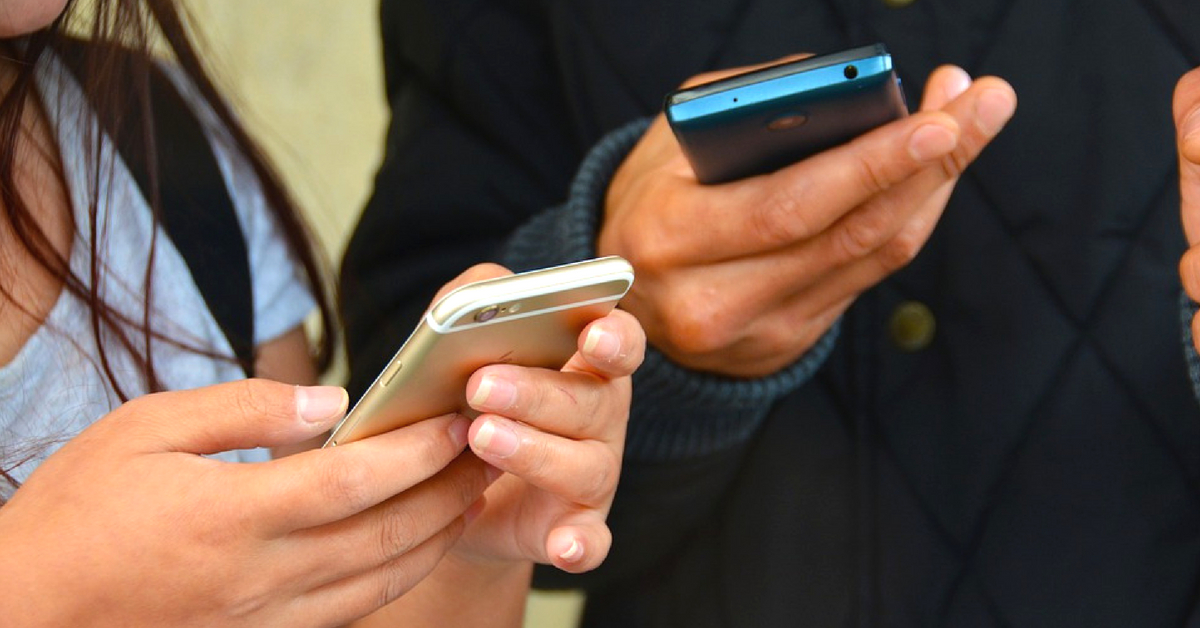 PuraSeva is India's first fully integrated Citizen and Employee Mobile App, designed by the e-Governments Foundation for the government of Andhra Pradesh.
We have all stood in lines to access a service at the local municipal office. And we can relate with one another on the feeling of frustration when our requests remain unresolved, or our services undelivered for an unacceptable length of time.
While we often blame the government for this, we fail to realise the significant challenges that they have to overcome.
According to the Annual Survey of India's City-Systems (ASICS) 2017, the ratio of citizens to city planners in India is 400,000:1, as compared to South Africa which has four city planners for every 400,000 citizens, or the United Kingdom which has 148 planners for the same number of citizens.
The report underlines three key factors that cause inefficiencies within Indian cities:
Poor human resource management regarding staffing levels, skills and competencies;
Lack of organisation design and performance management;
The total absence of systemic citizen participation and transparency.
This is exemplified when we, as citizens, raise a complaint at our local municipal offices. The time spent in booking and resolving a complaint is directly impacted by the staffing levels, as municipal departments have staff vacancies of around 35%, on average.
Let's reimagine a situation in which municipal employees are empowered with tools that enable them to be efficient and communicate with citizens as they resolve complaints. At the same time, imagine if citizens can trace their complaints to know which government official was handling it, and when they can expect a resolution.
This information gives a citizen the agency to hold the government accountable, and escalate their complaints, if they are improperly handled.
Well, this is no utopian community we are imagining. This is a real-world scenario.
The Public Grievance and Redressal (PGR) System app called PuraSeva is India's first fully integrated Citizen and Employee Mobile App.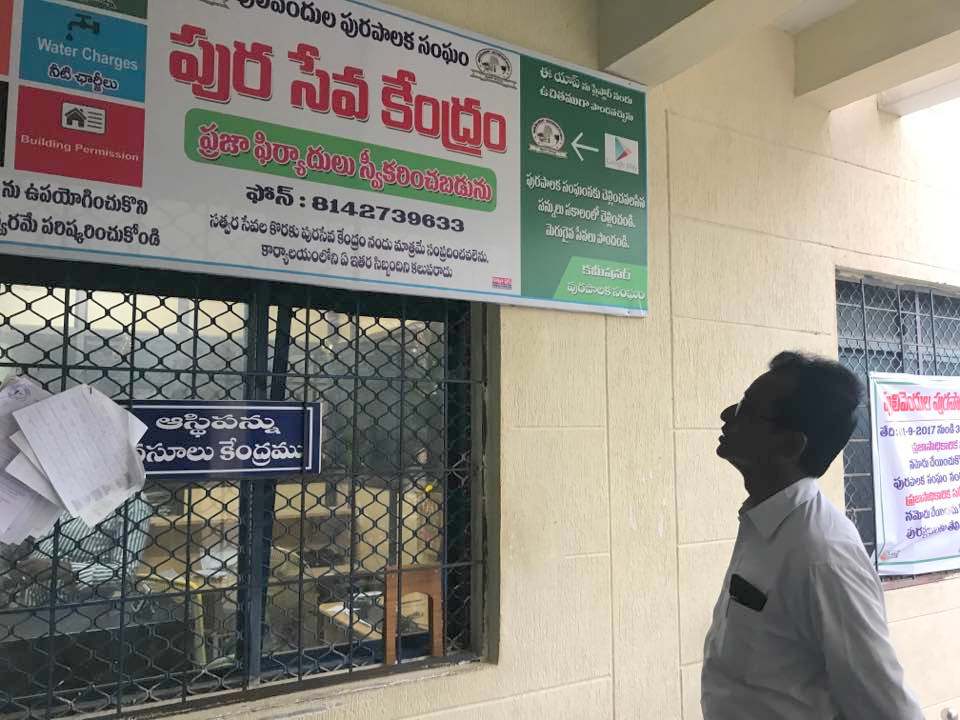 It has been released in the state of Andhra Pradesh and provides a channel for citizen involvement in governance.
K Kannababu, Director of Municipal Administration, Government of Andhra Pradesh, said, "PuraSeva has become an integral part of governance processes in AP. The dashboards enable us to make informed decisions in real-time and drive efficient usage of municipal resources. The PuraSeva mobile application has enabled a deeper connect with our citizens across our cities and towns."
The application facilitates the submission of grievances/suggestions, maps roles for grievance redressal, tags citizen submissions with an SLA (Service Level Agreement – a time period within which services have to be completed once a request or complaint has been raised and have been set in keeping with the complexity of the task). It is unique as it provides citizens access to information, and connects citizens directly with municipal employees. It also empowers government employees to manage their work efficiently, while driving accountability.
Through the app, citizens receive automatic updates about status changes made to their requests. Sensitive and critical complaints are flagged and escalated to corresponding authorities.
---
Also Read: Do You Know That Filing PILs Can Actually Help Improve Governance? Here's How!
---
The app also includes features for both citizens and municipal employees, such as applying for city services, tracking the status of applications, automated worklists for employees, and dashboards for senior officials to check employee performance, among others.
A study conducted by Lean Data, Acumen deduced that since the launch of the app in early 2017, nearly 70% of the users have reported that their perception of the local government has improved. Based on insights gathered from citizen users and government officials, 85% of users agree that PuraSeva has improved their access to the government, while 79% also believe that there is an improvement in government service delivery.
The Collaborative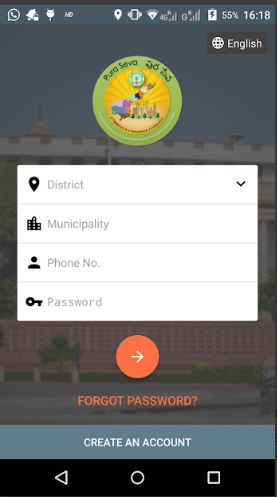 The design and technology of this app were developed by e-Governments Foundation, an organisation that leverages technology to transform urban governance, improve citizen interaction and enable smart cities.
The Government of Andhra Pradesh powered the amplification and implementation of PuraSeva, but citizens have driven the true success of the app.
When the Samaaj (society), Sarkaar (government) and Bazaar (market), come together to co-create good urban governance, success stories like that of PuraSeva are made possible.
This success, however, is not solely due to the collaboration of community stakeholders. PuraSeva has amplified time and available manpower in the cities of Andhra Pradesh by streamlining workflows and eliminating the need for paper-based reporting. It has also made access and accountability truly public goods by simplifying the citizen-government interface.
A citizen says, "After downloading the PuraSeva app, they said the problem would be resolved in 24 hours, but my problem got resolved in 3 hours."
Societal Platform Thinking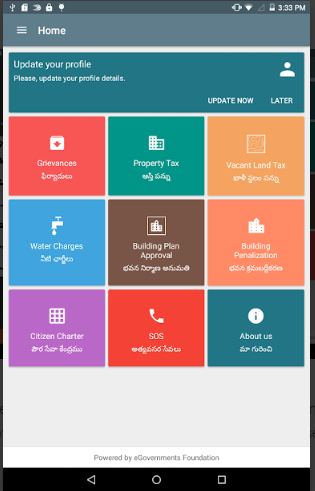 Large-scale societal challenges such as urban governance, sanitation, and water management have a high degree of complexity and diversity in how they are manifested across the country. These systems require a collaboratively reimagined way of thinking and acting that understands these nuances.
Co-creation of solutions for challenges in system management must include all actors within the ecosystem, and most importantly, the people directly impacted by system failures. Furthermore, it calls for an unpacking of the solution to make it context independent, so that the urban governance issue in one state, can be solved with the same principles in another.
---
You May Also Like: How Common Service Centres Are Revolutionising e-Governance in Rural India
---
For e-Governments Foundation to bring about impact at the scale, it was necessary to create a shared digital infrastructure, which brought together different stakeholders in the urban ecosystem – from governments to non-profits, from private players to citizenry. The collaboration meant that they couldn't define the outcomes that the platform would deliver, or even how stakeholders would use it.
Co-creative solutions were made possible by ensuring that actors across sectors and hierarchical chains were allowed meaningful participation. For instance:
a) citizens were provided with access to information and transparency regarding the status of their complaints;
b) municipal employees were given toolkits, training, and a way to track their work;
c) city managers were entrusted with data-driven decisions that were real-time and easy to analyse;
d) at the state level, unlocking of data-driven governance through performance metrics and comparative analysis.
The combined power of these enablers allowed for a large-scale, sustainable transformation of urban governance.
A field employee shares, "It is very comfortable, because we immediately get a message so that we can take the complain and resolve it quickly."
Download the document explaining the features and usage of this app.
This platform can be imagined in other development sectors as well, be it education, healthcare, financial inclusion or emerging livelihoods. A strategic portfolio of these societal platforms that fulfils the critical needs of the citizens could transform the lives at the population scale.
Featured image credit: Pixabay
(Written by Viraj Tyagi and Sahana Jose and Edited by Shruti Singhal)
About the authors: Viraj Tyagi is the CEO of eGovernments Foundation. He is passionate about solving hard to crack problems in India by using technology and analytics at a massive scale.
Sahana Jose manages Communication & Evangelization for Societal Platforms initiative at EkStep Foundation. Prior to this, she has spent over 9 years in corporate communication & media relations.
NEW: Click here to get positive news on WhatsApp!
We bring stories straight from the heart of India, to inspire millions and create a wave of impact. Our positive movement is growing bigger everyday, and we would love for you to join it.
Please contribute whatever you can, every little penny helps our team in bringing you more stories that support dreams and spread hope.