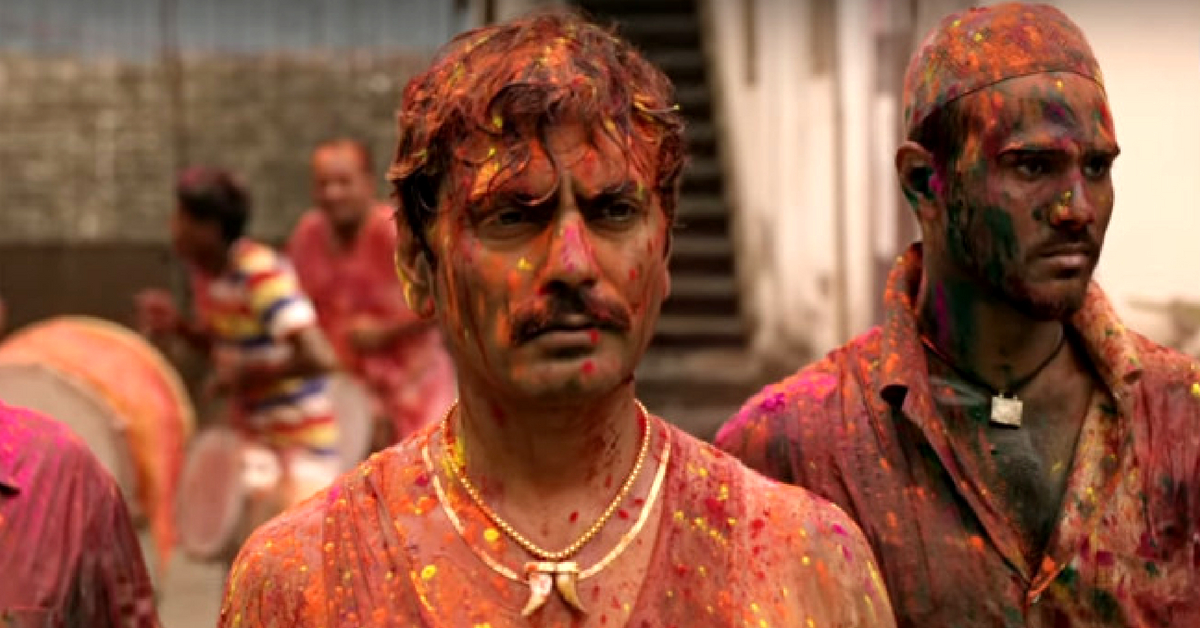 Unrestricted, uncensored, uninhibited — this is a show that can potentially change the landscape of Indian pop culture.
Sacred Games, the Netflix original series, co-directed by Anurag Kashyap and Vikramaditya Motwane, is all the rage on social media. Based on author Vikram Chandra's epic magnum opus, the story primarily revolves around an earnest, yet unsuccessful cop Sartaj Singh (played by Saif Ali Khan) and notorious gangster Ganesh Gaitonde (played by Nawazuddin Siddiqui), and their trials and tribulations with the city of Mumbai.
Watching the first instalment of the show containing eight episodes, the growing consensus is that it has done some justice to Vikram Chandra's masterful work of fiction published in 2006.
The book, built on a non-linear storyline with multi-faceted characters is spread over decades chronicling not just the city of Bombay (Mumbai) in all its maddening complexity, but how religion, politics, the underworld and popular cinema intersect in this concrete jungle. Despite its flaws, the show does manage to some extent capture the essence of Chandra's magnum opus.
"The book is actually the story of how Bombay became Mumbai," says Kashyap, speaking to The Hindu. "When you watch the series and the whole story is told, you will get a sense of the city, where it came from and where it is today."
However, there is one significant change the makers of the series have made compared to the book. While Chandra's book begins at the dawn of the millennium, the show is fast-tracked to the present day in creator Motwane's bid to bring a sense of urgency to the narrative. The initial sequence of Gaitonde calling Sartaj and monitoring his every move through a complex network of computers, CCTV cameras and GPS trackers is one of the luxuries the show takes.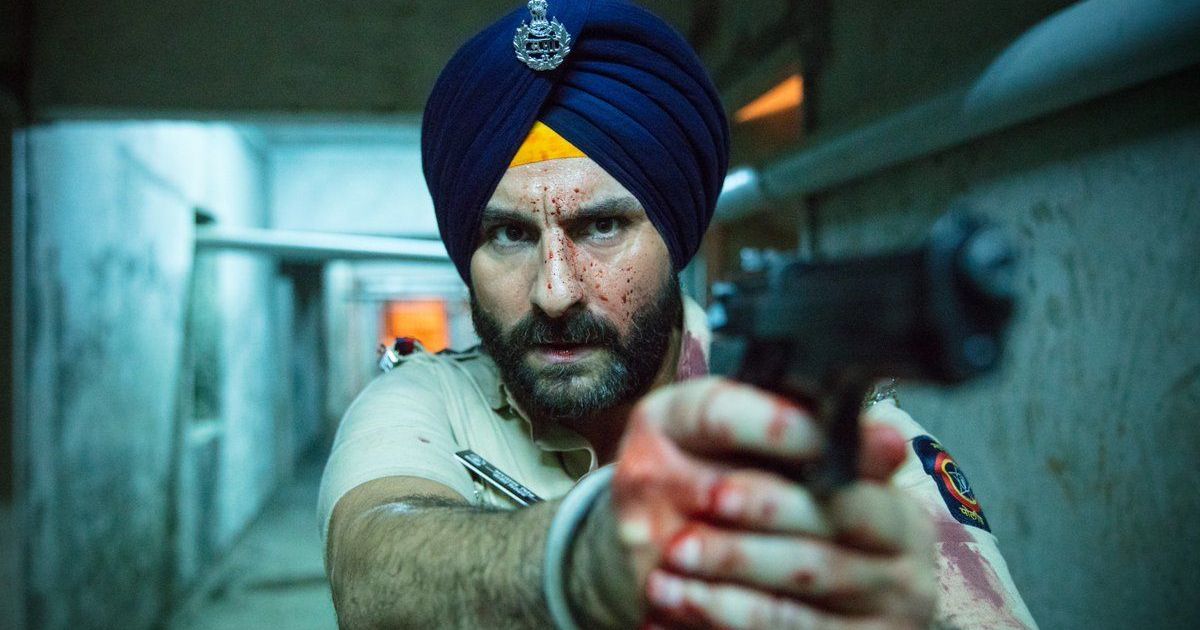 Launched on July 6, Sacred Games is American streaming giant Netflix's first major original Indian series. Shows like Sacred Games are part of the streaming giant's strategy to expand its viewership in India. As of February, according to Quartz, the number of subscribers on Netflix is pegged at around 520,000 since its 2016 launch in India.
Not burdened by the pressure of ratings, box office or time slots, the show is not only a definitive landmark in Indian popular culture but also a sign of changing consumer patterns when it comes television shows and films. Preceding Sacred Games was Lust Stories, an amalgamation of four different short stories dissecting facets of sexuality in urban India.
Anurag Kashyap, one of the filmmakers involved with the making of Lust Stories, was, in fact, years ago approached by a major Hollywood production company and American television network to adapt Chandra's novel. However, Kashyap dropped the idea since the networks wanted the dialogues in English. The book is written in English with the occasional Hindi word of phrase.
"I never want to do anything based in India in English," Kashyap told the Hindustan Times.
This is where the show earns its first major win. Adapted into Hindi, interspersed with Marathi and Punjabi by writers Varun Grover, Smita Sharma and Vasant Nath, the show is successful in cleverly articulating the cultural nuances that are essential to drawing Indian audiences to the show. When Motwane was offered the show by Netflix, he spent nearly a year with the writers fleshing out the script. The quality of writing in this show is top notch.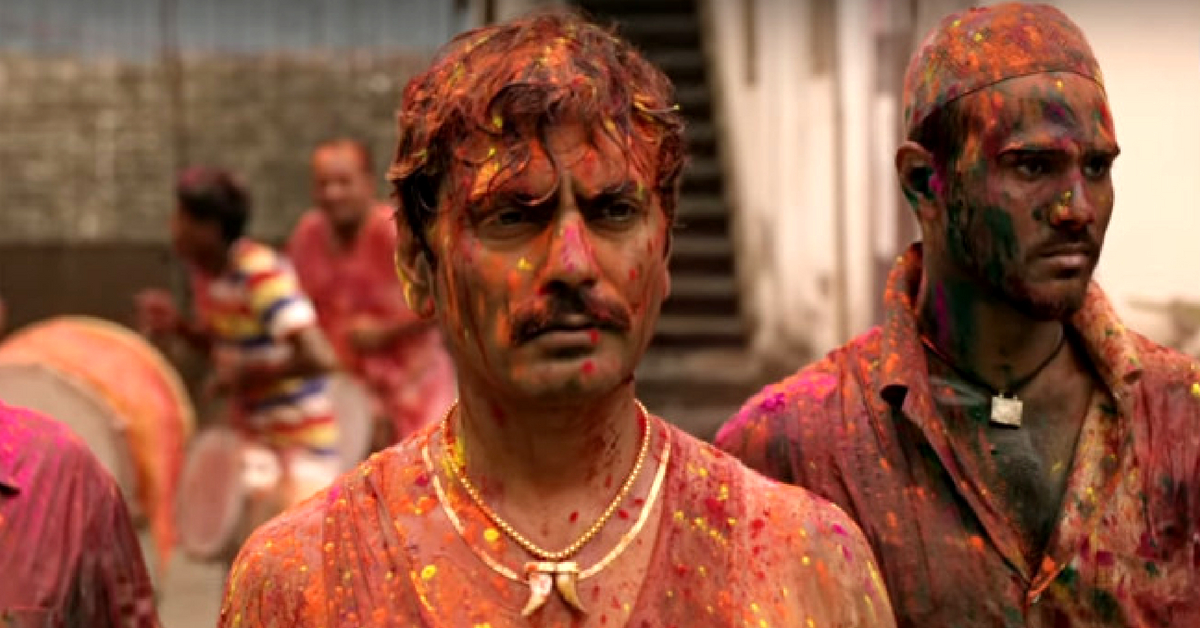 A still from the trailer portraying Nawazuddin's character Ganesh Gaitonde. (Source: YouTube/Sacred Games trailer/Netflix)"The idea was to take a local story and make it work for a global audience," Motwane tells Hindustan Times while comparing it with another popular Netflix special Narcos based on the life of Colombian drug kingpin Pablo Escobar. "Narcos tells you so much about Colombia, about the people and the vistas and about that part of the world." Sacred Games scores another major win here.
Not bound by television ratings or time slots, another very promising aspect of the show is character development. This is something that Nawazuddin Siddiqi, the standout actor in the show, alludes to in a recent interview. "We don't usually get the same amount of time to develop characters in films," he tells the daily publication. What you have as a result are characters with real depth.
"No one believes they're wrong in life," Nawaz says, alluding to the character he plays, the notorious underworld gangster Ganesh Gaintonde, an outsider from the Konkan belt. "Everyone wants to assert that they're right and everyone else is wrong. That's what's happening around the world these days. In Gaitonde's mind, he is right in what he does." In the polarized social milieu, we occupy today, this couldn't be closer to the truth.
Also Read: 11 Must-Watch Movies That Definitely Broke the Mould in 2017
Unlike most gangster movies, Nawazuddin is at pains to explain the nuances of playing Gaitonde. "He doesn't think of himself as a gangster. He came from a small village and in the pursuit of making it big, he committed some crimes. But in people's eyes, he is a gangster. So, I don't understand this tag of Bombay gangsters. We name them gangsters but for them, they are doing their job, so I play it like a man doing his job without considering himself as a criminal," he tells The Hindu.
In-depth character development is also a product of the show's length. With each of the eight episodes spanning over 50 minutes, writers and filmmakers have the luxury to really flesh out their characters. This isn't possible on daily television shows or full-length feature films.
"For years, television was distributed by broadcast wave – a revolutionary technology that sends a wireless signal over huge swaths of the country. But broadcasting technology can send only one message at a time to everyone in its range. Because video streaming services such as Netflix (what I call 'portals') deliver programming 'on demand' via the internet, viewers can choose what and when to watch instead of watching 'what's on.' So, where a traditional channel's task is to develop a schedule, the key task of a portal is cultivating a library of programmes," writes Amanda Lotz, a scholar on popular culture and media from the University of Michigan, for The Conversation.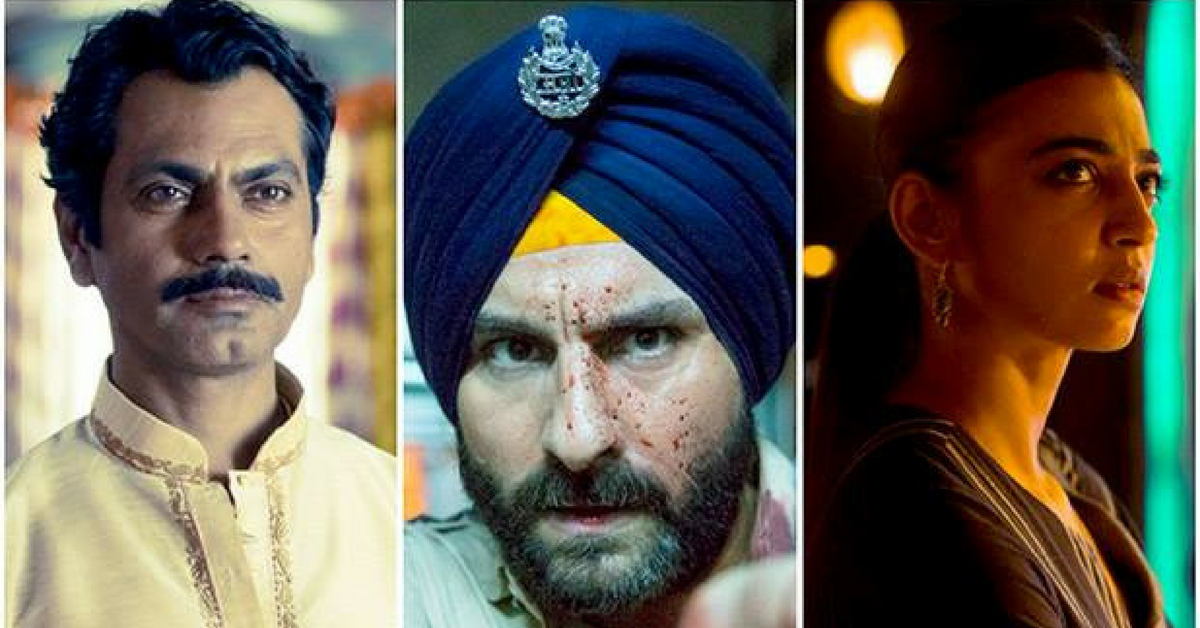 In an interview with NDTV, Motwane makes another reference to the luxury of time that such platforms offer for character development. Unlike a two-hour feature film, actors on the set of a full-fledged web series sit on so much information, especially in the later episodes that it really facilitates their ability to pull out the nuances of a certain character. Going one step further, unlike movies, here you are talking about a running time of about six-eight hours a season, which allows for greater detailing when it comes to storytelling, he tells the news channel.
Another significant aspect of the show is how it seamlessly brings recent history, politics and religion into the larger narrative of Bombay. With great dexterity, it seamlessly weaves events such as the Emergency, assassination of Indira Gandhi, Shah Bano case, the rise of Hindutva politics, Babri Masjid demolition and the telecasting of Ramanand Sagar's Mahabharat into the narrative. Of course, no story of Bombay (Mumbai) is complete without closely dealing with the 1992 Bombay Riots and the subsequent serial bombings that rocked the entire city. Although they are both (book and the web series) are works of fiction, they tell you a compelling story of the city in these times.
Also Read: How Pune's Parubai Went from Picking Waste To Starring in Award-Winning Films!
"The freedom to talk about religion, especially in (realistically) crude language, has been afforded to the makers simply because of the platform. With situations, allegories and even episode names coming from mythological references, there is a palpable desire to break free from the clutches of official (and unofficial) censorship," writes Amit Upadhyaya, for The Print. This is what brings a certain grittiness and rawness to the series. It feels real.
There is absolutely no restriction on how the creators of the show have dealt with these events, unlike films that have to undergo the charade of censorship. Unlike daily television shows and movies, there are no legal restrictions for streaming services to censor their content.
Online films or television shows aren't governed by the archaic Cinematograph Act. "There is no law that requires censorship of films and shows that are streamed online. In fact, the Ministry of Information & Broadcasting explicitly said last year (in 2016) that it does not censor online content, nor does it have any plans to," writes Aroon Deep for online publication Medianama.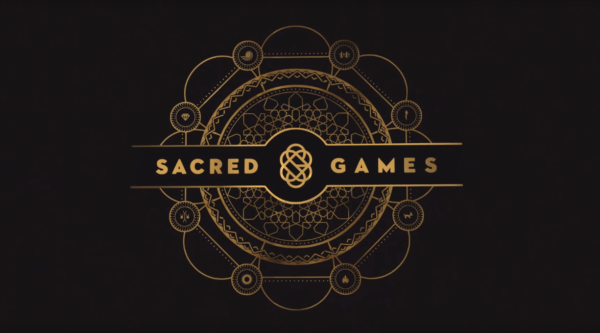 Nonetheless, the freedom to create also brings with a sense of responsibility, and the creators of the series have abided by that principle. Most scenes (even those depicting nudity or drugs) are shot with a distinct purpose, although there are few throwaway scenes that the series could have done away with.
Nonetheless, there are doubts about how one would measure the success of the show on Netflix. While the streaming service has opened the floodgates for original content coming out of India with a growing population of internet users for an audience, there are questions about how you would measure the success of a show. Unlike TRPs or box office collections, there isn't any definitive way of measuring the potential success of Sacred Games. The entire business model is built on paid subscription, unlike television.
The American streaming giant is notoriously secretive about the data it collects. Speaking to Business Insider, Netflix Chief Product Officer Neil Hunt says that the success of a streaming show or film depends on how it retains and furthers their subscriber base. This, he admits, is hard to measure.
Among other metrics, they refer to "valued hours". This isn't merely the amount of time a subscriber has spent watching Netflix, but "what percentage of someone's total viewing that represents."
"In other words, if you watch a lot of Netflix, your hours are worth less to Netflix. This makes sense when you consider that the most vital unit to Netflix is a 'subscriber'. Hypothetically, if one particular show is the only thing on Netflix a subset of subscribers' watches, but they still pay every month for Netflix, then that show must be really important for them. And Netflix will consider that show valuable to the service," reports Business Insider.
However, for shows like Sacred Games, there are a lot of potential intangibles that could work in its favour. Aside from facilitating quality production, what Netflix can do for a show like Sacred Games is spread its wings way beyond our nation's borders without the creators having to traverse through the film festival circuits. Available in over 190 countries, Netflix has the ability to literally bring Mumbai to the world through the lens of Sacred Games. Meanwhile, back home, the future looks very promising.
"250 million people viewed videos online in 2017, a growth of 64% over 2016," said the FICCI-Frames report on Indian media and entertainment industries for 2018. "Trends in online searches in India suggest that entertainment is becoming the largest sought-after category, contributing to 31% of all searches." The future for Indian popular culture, not just cinema, looks bright.
(Edited by Gayatri Mishra)
Like this story? Or have something to share? Write to us: contact@thebetterindia.com, or connect with us on Facebook and Twitter.
NEW: Click here to get positive news on WhatsApp!
We bring stories straight from the heart of India, to inspire millions and create a wave of impact. Our positive movement is growing bigger everyday, and we would love for you to join it.
Please contribute whatever you can, every little penny helps our team in bringing you more stories that support dreams and spread hope.