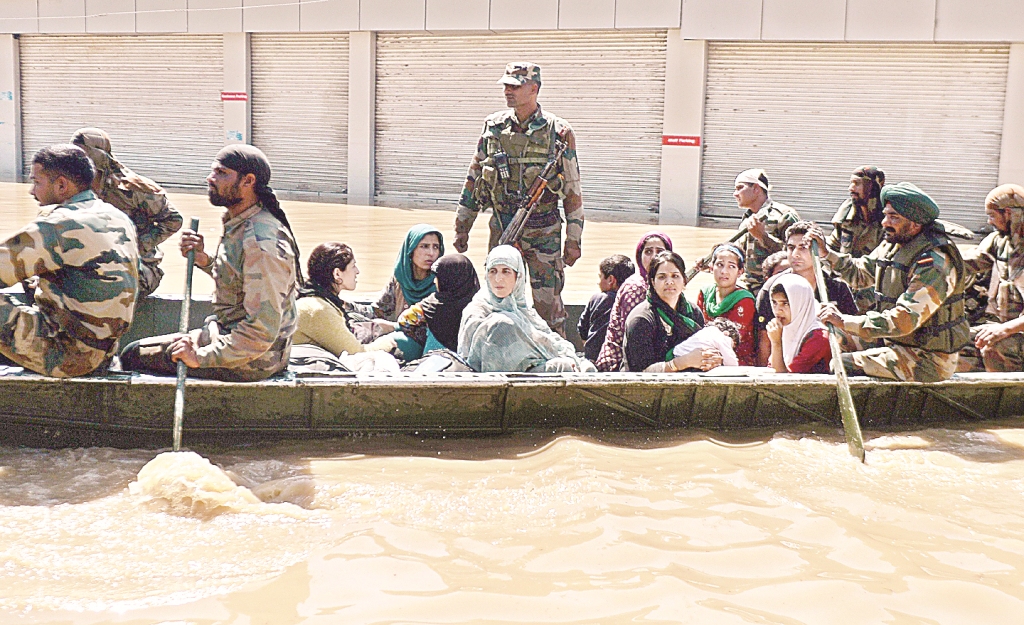 Nighat Shafi Pandit has always been there for the people of Kashmir. Her Hope Foundation has given shelter to hundreds of orphans and women. After the horrific flood in J&K, she is rebuilding everything her people have lost, brick by brick. Read her story of hope!
Although she knows a thing or two about dealing with trauma, displacement and rehabilitation, having worked long to empower women and orphaned children affected by conflict, Nighat Shafi Pandit feels that the road to recovery from this natural calamity is not going to be easy for the already struggling Kashmiris. But despite the tragedy, Pandit can recount stories of courageous, dedicated locals who put their own lives in jeopardy to bring succour to others. Read their stories of hope!
In early September I decided to revisit the good work being done by Nighat Shafi Pandit in Kashmir. As the Chairperson of a non profit organisation, Help Foundation J&K, Pandit has been successfully running a unique home for children as well as several handicraft centres in the Valley that assist widows and other conflict ridden women to get back on their feet. Since 1997, she and her group of activists have been providing relevant skills training to women and then marketing the products made by them under the brand name Shehjar, Kashmiri for 'under the shade of a tree'.
On the Friday I got in touch with her, Pandit was really anxious and tensed as she spoke on phone for a couple of minutes: "I am very upset and startled by the floods in Kashmir. One of my close relatives is really struggling right now. I am trying to see what I can do to help her. Let's catch up when things stabilise a little."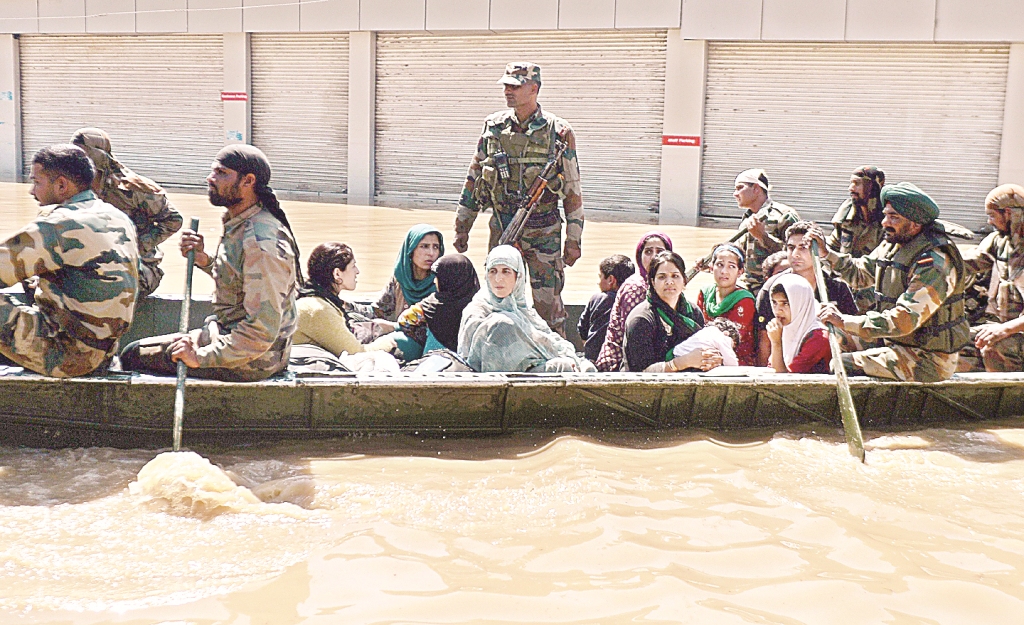 On Saturday, as news of the raging waters of the Jhelum inundating her city broke nationwide, I tried to once again call her and see if all was okay with her. But there was complete radio silence from her end. Of course, I dialled her number every few hours in the hope that some connection would be established but it was next to impossible.
Meanwhile, the images being beamed on our television screens only raised ones levels of alarm, dismay and sadness. Nostalgia enveloped as I recalled my first meeting with Pandit in 2002 when I was visiting Srinagar to gather material for a book I was writing on the Valley. Extremely disturbed by the way things had turned out for her people in the shadow of the decades-long conflict Pandit was determined to make a difference. At the time she had just set up a wonderful home in a peaceful and pristine neighbourhood for orphaned, abandoned and destitute children and was taking care of its 40 inmates with a lot of love and attention. She had called in a special counsellor who was interacting with the ones who were troubled and traumatised to help them work through their issues and heal. All of them were enrolled in a good, English medium school to gain quality education.
Even then Pandit had come across as a strong woman who did not give up in the face of adversity or challenges, something I hoped and prayed she would be able to tap into as she, and all those who depended on her, faced another tragedy and hardship.
What had kept her going in those early days is best expressed by her own words: "For years, I have dreamt of building an organisation that would help mitigate the decades of suffering my people have lived through… The Help Foundation is trying to do that in different ways."
Not one to give up, this determined woman did not lose focus and, over the next few years, she worked hard to set up handicraft centres in and around the Valley to train women to create exquisite Kashmiri handicraft and weaves. Some of their workshops are even run from the villages. And the best part is that Shehjar handicrafts are much in demand with the tourists that flock Srinagar in season.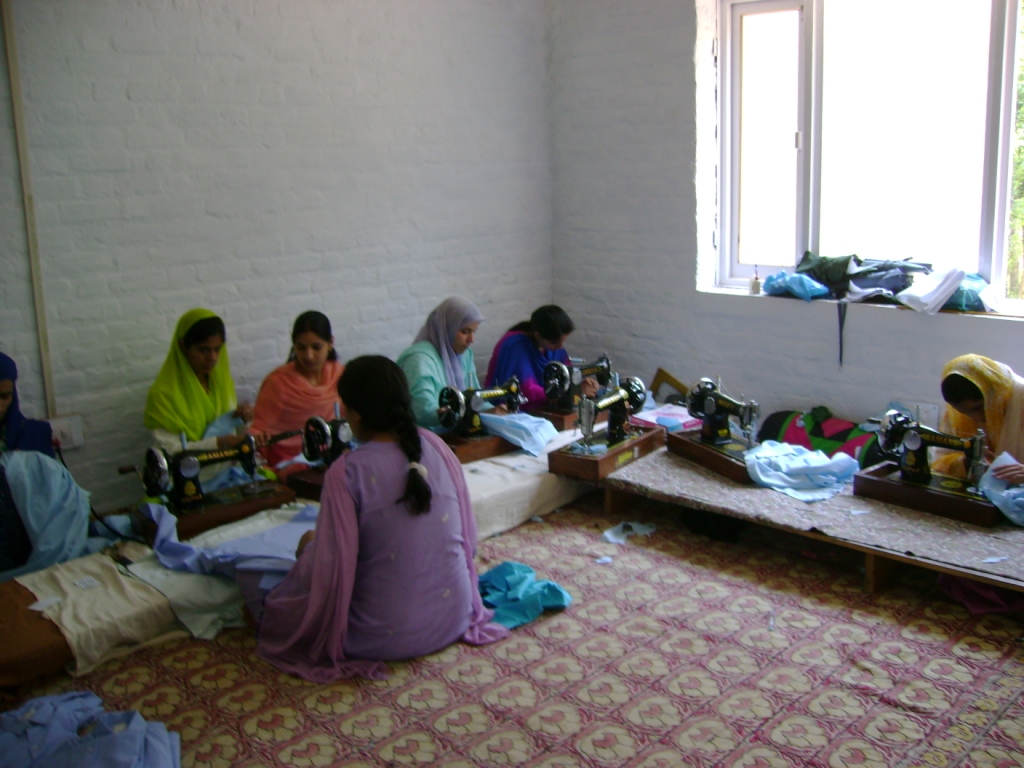 As images of Pandit interacting with the women in the centres flashed in my mind, I tried calling her up yet again. There was no response. After several days, Pandit finally sent a one-line text message: 'Alive, but out of home…' Today, like everyone else in the Valley, Pandit, is deeply saddened by what has become of her home, her city.
Although she knows a thing or two about dealing with trauma, displacement and rehabilitation, she feels that the road to recovery from this natural calamity is not going to be easy for the already struggling Kashmiris.
Talking through her restored phone connection she recounts those difficult days, "My home in Gogji Bagh has been badly affected by the flooding and we have shifted in a relative's home that has lesser damages. Being a diabetic my health has been fluctuating and the devastation and sorrow I see all around me is very difficult to contend with right now. But I know we have to buckle up and rebuild everything brick by brick."
Despite the challenges, once the waters receded Pandit was out immediately to first assess the situation at Help's children's home and the women's centres. "While the orphanage has escaped with minor damages some of the centres, where over 300 women were receiving training in weaving and embroidery, have been severely damaged by the waters. God only knows how our centres in the countryside are faring – whether they have been washed away or are submerged. We have not been able to touch base with them as yet," she shares, her voice heavy with concern.
In city, Pandit informs that she has moved her staff and all the women in their care to a safer locality, Inderhama. "Everyone has lived through hell. It was painful for all of us as we were not even able to track each other's whereabouts," she adds.
These days, Pandit is really grateful that the doctor-on-call at the children's home has been taking the time out to be there for the kids and is even spending time with them letting them voice their fears and feelings about the flooding they witnessed. "His own family is in a deep crisis and their home has broken down but his sense of duty and dedication towards these children has motivated him to reach out to them," remarks Pandit.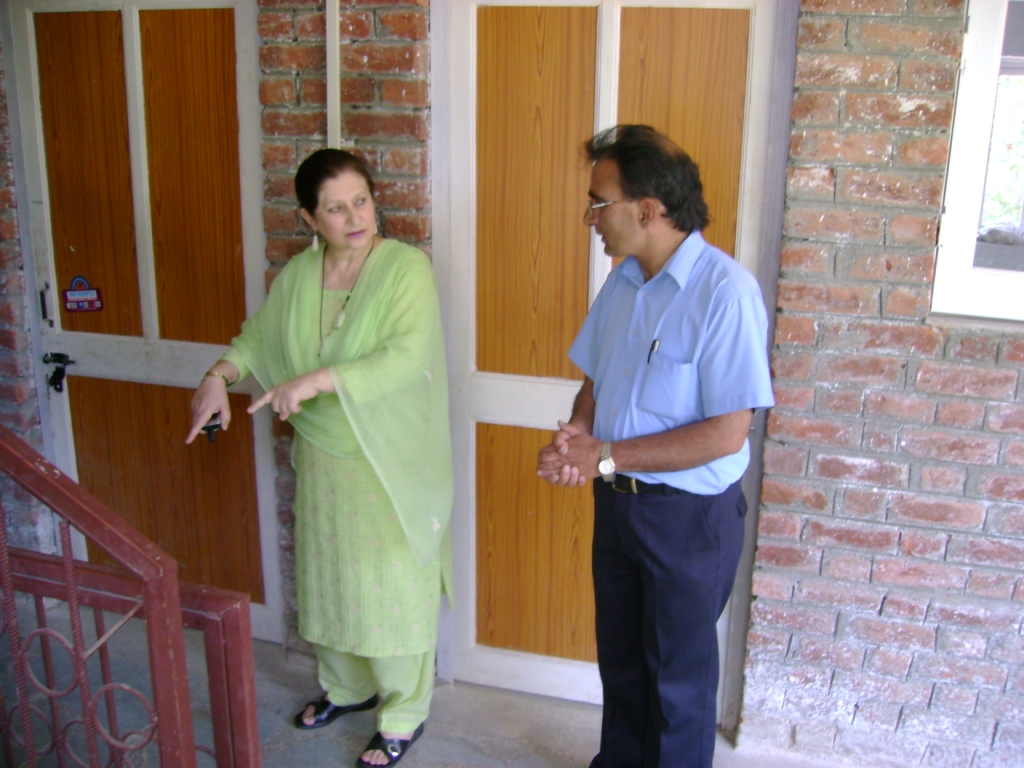 There have been many calls for help and donations in cash and kind to enable Kashmiris to tide these troubled times. Pandit's Help Foundation has launched a full fledged relief drive. The appeal for aid on their website reads something like this:
'Hundreds of thousands of people have been trapped, and properties worth crores have been damaged. Even a conservative estimate of the damage to public infrastructure like bridges, roads, hospitals and other government buildings puts the figure at between Rs. 9000 to Rs. 13000 crores…. More than 50,000 people are living in community-run relief centres, mainly Masjids, Schools and Marriage Halls. People who are rescued have next to nothing, as of now. They need shelter, food, medicines and clothes…. Emergency workers have an uphill task to prevent waterborne diseases like cholera, typhoid and hepatitis from spreading as fetid water and floating carcasses drift around the Kashmir valley leading to every possibility of the outbreak of an epidemic…'
Pandit and her staff are ready for the hard task ahead of them. "I think this is the first time when the rich and the poor have been equally affected by a natural calamity. There are many whose everything has been swept away. They have no money, no food, no shelter, no water, no medicine… nothing. With the winter fast approaching we all will have to double up our efforts. Besides clothing, food and medicine there is dire need for trauma counselling too as people need to talk about their pain and fear. We are slowly trying to make things happen. For instance, we are already running a toll-free helpline, 1098, for lost, stranded, marooned, sick and abused children and we are passing along the relief material coming our way to camps," she shares.
For the ordinary Kashmiri, it's time to forget all differences and rally around each other to get back to normal life as soon as possible. And as the popular saying goes, when the times get tough, the tough get going.
Like this story? Or have something to share? Write to us: contact@thebetterindia.com, or connect with us on Facebook and Twitter (@thebetterindia)
We bring stories straight from the heart of India, to inspire millions and create a wave of impact. Our positive movement is growing bigger everyday, and we would love for you to join it.
Please contribute whatever you can, every little penny helps our team in bringing you more stories that support dreams and spread hope.
Tell Us More