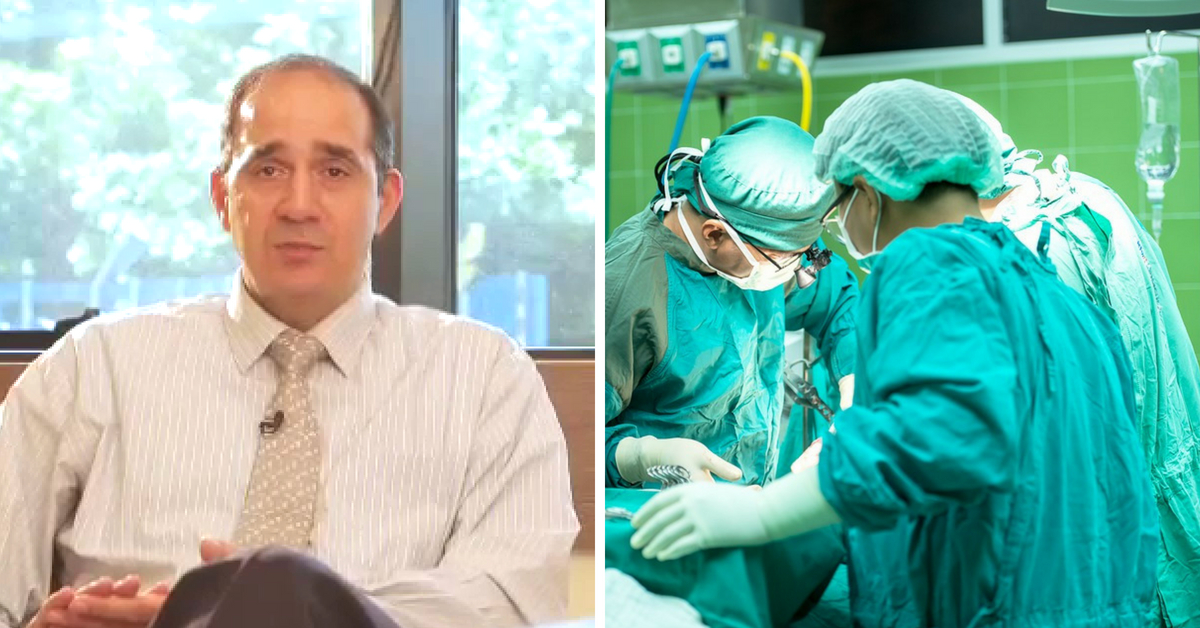 An interview with Prof Dr Darius F Mirza, a liver surgeon who has experience of over 5,000 liver transplants across the globe
---
Health Heroes – This article is part of a series to celebrate some of India's most amazing doctors and to understand the incredible work they are doing.
---
The liver is an extraordinary organ that works tirelessly to perform innumerable functions, including detoxifying blood, producing bile to digest fat, producing essential proteins for clotting and storing essential vitamins. Any damage to the liver is therefore life-threatening.
How does the liver get damaged? What are the available treatment options?
In a one-to-one conversation with Dr Priyamvada Chugh, Dr Darius F Mirza, an eminent Hepato Pancreato Biliary (HPB) Surgeon, shares his insights on liver disease and liver transplantation in India.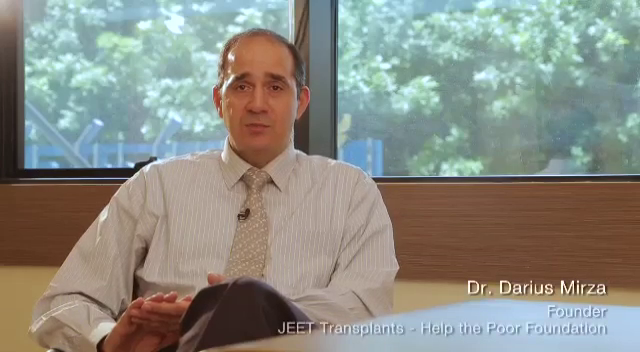 With more than three decades of accomplishments in Vienna, Austria, and Birmingham, at Europe's largest HPB and liver transplant centers, Dr Mirza recently returned to aamchi Mumbai with a vision to improve liver disease management in India.
Liver disease affects people of all ages. Among Indians, the most common causes for liver damage are viral hepatitis infection, alcohol abuse, obesity and metabolic syndrome, which can lead to fatty liver disease.
"Unlike 30 years ago, when I started practicing, viral hepatitis B and C now have effective treatments. However, alcohol-related liver disease remains a big problem, but the biggest one to worry about is the fatty liver disease," emphasizes Dr Mirza.
So, what is the fatty liver disease?

It is a condition where fat makes up more than five percent of the liver. Strikingly, "around one in four adults in India have some amount of fatty liver disease. With its fast-growing incidence, we are certainly on the verge of a pandemic, waiting to happen," warns D Mirza.
Fatty liver can commonly be caused by excessive consumption of alcohol as well as by unhealthy food habits, obesity, and a sedentary lifestyle–a condition called Non-Alcoholic Fatty Liver Disease. Although in its initial stages, fatty liver does not do much harm, but once escalated to a more severe form called steatohepatitis, it can lead to scarring of the liver (called 'fibrosis' in early stages and 'cirrhosis' in later stages), liver failure and even liver cancer.
While an active lifestyle and healthy diet can prevent liver disease, a cure can sometimes be possible only through liver transplantation, especially in cases of advanced liver disease.
---
Also Read: This Eye Doctor Was One of TIME World's 100 Most Influential People! Here's Why
---
"Patients with advanced cirrhosis develop end-stage liver disease, including liver cancer. In these situations, transplantation remains the only resort," explains Dr Mirza.
As the cases of end-stage liver disease in India continue to increase with every passing year, "we, as a country, have a large discrepancy between the number of people who need livers for transplantation (around 50,000) and the available donors. Sadly, we are only able to perform around 1,500 liver transplants annually, because of the lack of organ donors," shares Dr Mirza.
He adds, "We are all born with more liver than we need. While most donated livers can help one patient, some livers can be split into two, benefitting two patients, usually, a child and an adult and sometimes a single liver can even be used to help three patients."
Living donors comprise one of the biggest sources of liver donations, owing to the remarkable ability of a healthy liver to regenerate to its original size, even after 75% of it has been removed and donated.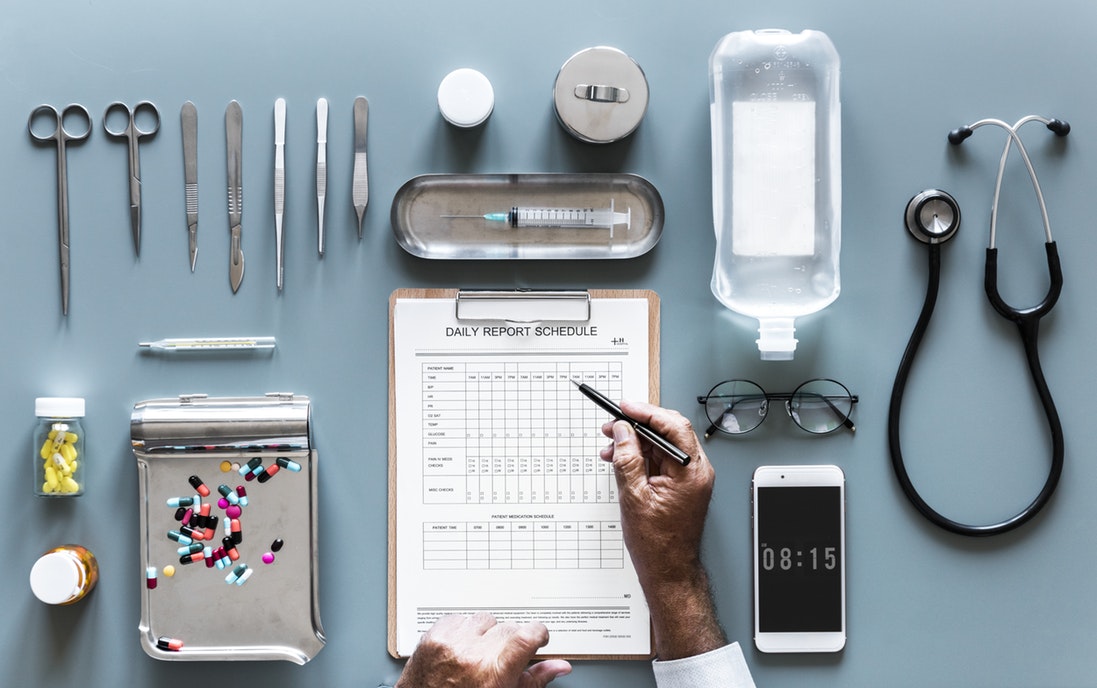 Picture for representation only. Source: Unsplash
On the contrary, cadaver organ donation remains to be one of the most under-utilised sources for liver transplantation in India. Although states like Tamil Nadu, Telangana and Maharashtra have taken pioneering steps, we are still functioning at donor rates of 1%, compared to what has been achieved in leading western nations like Spain.
"In the Spanish model, trained transplant coordinators are based in all hospital ICUs to raise awareness and to perform transplantation procedures on cadavers with urgent timelines," shares Dr Mirza.
On this note, if there is one Indian policy that should be changed, he says, "It would be to make the diagnosis and reporting of brain-dead patients and exploring the potential for organ donation in ICUs, a mandatory reporting event for all hospitals across India."
Apart from lack of awareness and poor infrastructure for cadaver organ donation, the high costs of transplanting a liver is another major roadblock.
"While the costs of organ transplantation in India are much lower than in most parts of the world, they still amount to fairly large sums–around Rs 20 lakh for a liver transplant, compared to Rs 5-8 lakhs for a kidney transplant," explains Dr Mirza.
Transplant-Help the Poor Foundation, a Mumbai-based NGO co-founded by Dr Darius Mirza, along with corporate honchos C Y Pal, Gul Kripalani and Ashok Wadhwa, as well as theatre personality Sabira Merchant is working towards easing this financial burden for the needy by providing grants towards liver transplant operations.
---
Also Read: A Woman of Many Firsts: Meet India's First And Oldest Cardiologist!
---
It is initiatives like JEET (Joint Effort to Enable Transplants) from the "Transplants – Help the Poor Foundation" that are making victories over liver disease possible.
Recently, India has also joined many developed countries in giving people the option to pledge their organs while applying for a driving license. The National Organ and Tissue Transplant Organisation (NOTTO) of India has also proposed to screen a short film on organ donation before the national anthem is played in movie theatres. While we are still far from fulfilling the need for liver transplants, each step in the right direction counts towards making India better and healthier.
(Edited by Shruti Singhal)
NEW: Click here to get positive news on WhatsApp!
We bring stories straight from the heart of India, to inspire millions and create a wave of impact. Our positive movement is growing bigger everyday, and we would love for you to join it.
Please contribute whatever you can, every little penny helps our team in bringing you more stories that support dreams and spread hope.