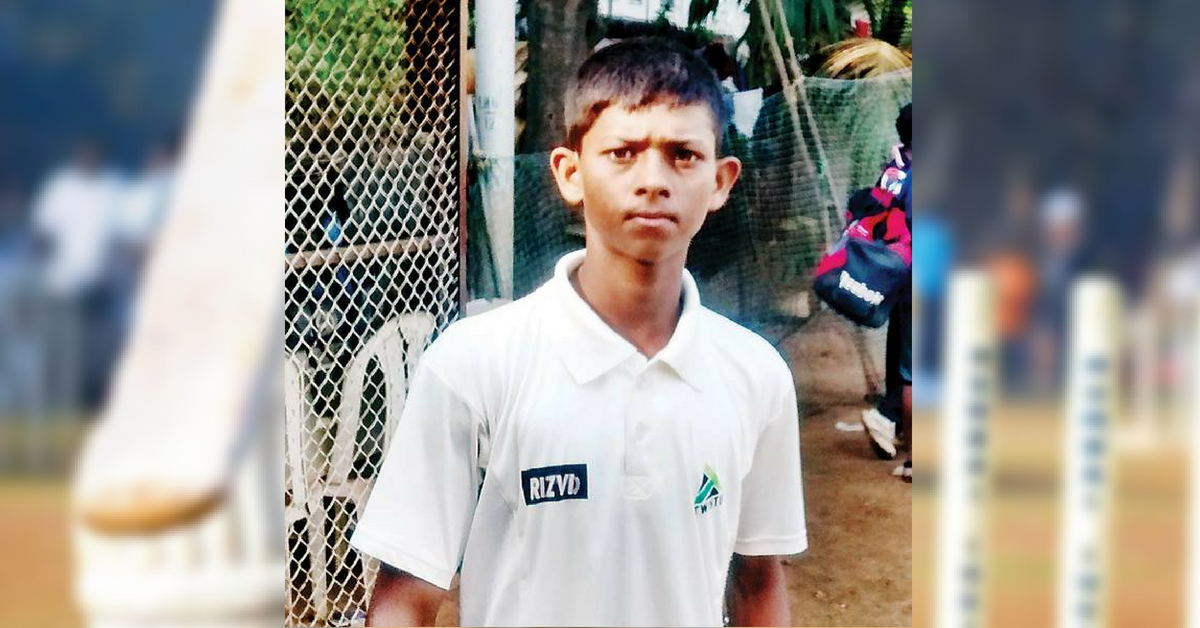 Living in Mumbai, making a living and fuelling his cricketing dream, this boy has climbed a mountain of odds.
This Mumbai lad has surely battled the odds. For three years, he slept with groundsmen in a tent belonging to the Muslim United Club inside the Azad Maidan Ground premises in Mumbai. Before that, he worked in a dairy shop, where he used to sleep for the night.
And despite living such a life for a long time, the lad kept his dream of playing for India alive. And his time has now come!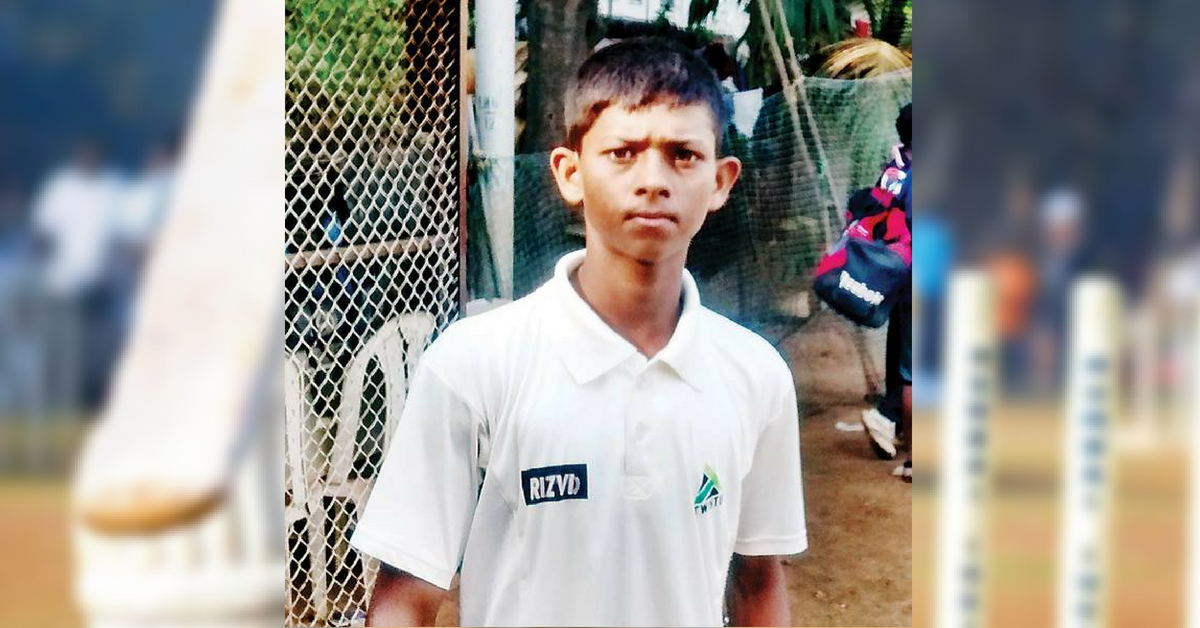 According to the Indian Express, 17-year-old Yashasvi Jaiswal, a middle-order batsman with a 'remarkable temperament' is primed to join the India Under-19 team for the Sri Lanka tour. A spot for which he has done what few others would do for a more than a week, let alone a few years!
Mumbai Under-19 coach, Satish Samant, speaking to the Express, claimed Yashasvi would become a big player who could read a bowler's mind well.
"Moreover, he does not have the other distractions like WhatsApp and is not on social media, as he does not have a smartphone. " the coach said.
With his 'extraordinary game sense and unflappable focus', Jaiswal has always had a tough, uphill climb. His father, a small-time shopkeeper in Bhadohi in Uttar Pradesh, didn't object when Jaiswal wanted to move to Mumbai to pursue cricket. The father was having a hard time feeding the family. Jaiswal's uncle, a manager of the Muslim United Club, requested the owners to let Yashasvi stay there – in a tent.
The tent was his home for three years, and quietly Yashasvi struggled, making sure the stories of his hardship never reached Bhadohi. His father would try helping him with money, but it was never enough.
To make a living, Yashasvi sold pani puri in Azad Maidan and helped sell fruits. He reported to the media that he would feel a little humiliated he would have to serve his teammates pani puri, yet he persevered, trying his best to keep some money coming in.
He would score and play games with older boys, trying to earn Rs 200-300 per week, to survive.
But he often slept on an empty stomach, even as players around him, and his age, would tuck into heavy, home-cooked meals. As he told the Indian Express, he had to make his own meals and eat alone after making the rotis. He would go with his teammates for lunch, asking them to pay for his share as he was broke.
It is often the little things that we overlook, which become a major issue. Yashasvi even mentioned how he had no public toilets to go to – since there was no toilet in the Maidan. And though Fashion Street next door had one, it was closed at night.
However, in time, stories of his talent began doing the rounds. Luck turned for the boy when a local coach, Jwala Singh, spotted him.
"He has 49 centuries, in the last 5 years," claims Singh to the media, who has played the junior age group for Mumbai, and also had a stint at the MRF Pace Foundation with Zaheer Khan.
Singh speaks of the difficult conditions that he too had to endure when he was young.
"I did not have a place to sleep myself, and would often spend the night at railway stations", Mr Singh says, reminiscing of his own days of struggle when he had come to Mumbai to follow his cricketing dream.
In Yashasvi, Singh saw his former self-a young hungry lad who will put in heart and soul, to achieve his dreams. So, Singh decided to give Yashasvi what the former didn't have professional guidance, and help in every way so the boy can concentrate on just playing good cricket.
"I could see the talent and the spark in Yashasvi when I first saw him, and I immediately realised that he needed help," Singh says, speaking of the importance a prospective athlete must give to maintaining a good diet and getting adequate rest.
For Yashasvi, a decent meal was difficult to find, and a place to rest was non-existent, let alone maintain a proper diet and rest regime.
Consequently, Singh took Yashasvi under his wing and started coaching him, mentoring him and taking care of him, grooming him for bigger things.
"He has incredible focus, and is very hard working", Jwala Singh says, clearly impressed with the dedication of Jaiswal who is on a mission to realise his cricketing dreams.
Well, it seems that the boy has found an ideal mentor-one who empathises with his circumstances and sees things from his point of view. On his part, Jwala Singh with his similar struggle and eventual success is the ideal mentor Yashasvi Jaiswal could ask for.
"I could not realise my dream fully when I was young. So, I want to help this boy as much as I can. If I can help him realise his dreams, it is more than enough for me", Coach Singh signs off, positive and hopeful about Jaiswal's fledgling cricket career.
---
You may also like- The Untold but Inspiring Stories of These 8 Indian Sports Heroes Will Make Spectacular Biopics!
---
As of now, Jaiswal stays in a small chawl in Kadamwadi and is hopeful about the future.
He has an extraordinary story, and we certainly wish him all the best!
(Edited By Vinayak Hegde)
Like this story? Or have something to share? Write to us: contact@thebetterindia.com, or connect with us on Facebook and Twitter.
NEW: Click here to get positive news on WhatsApp!