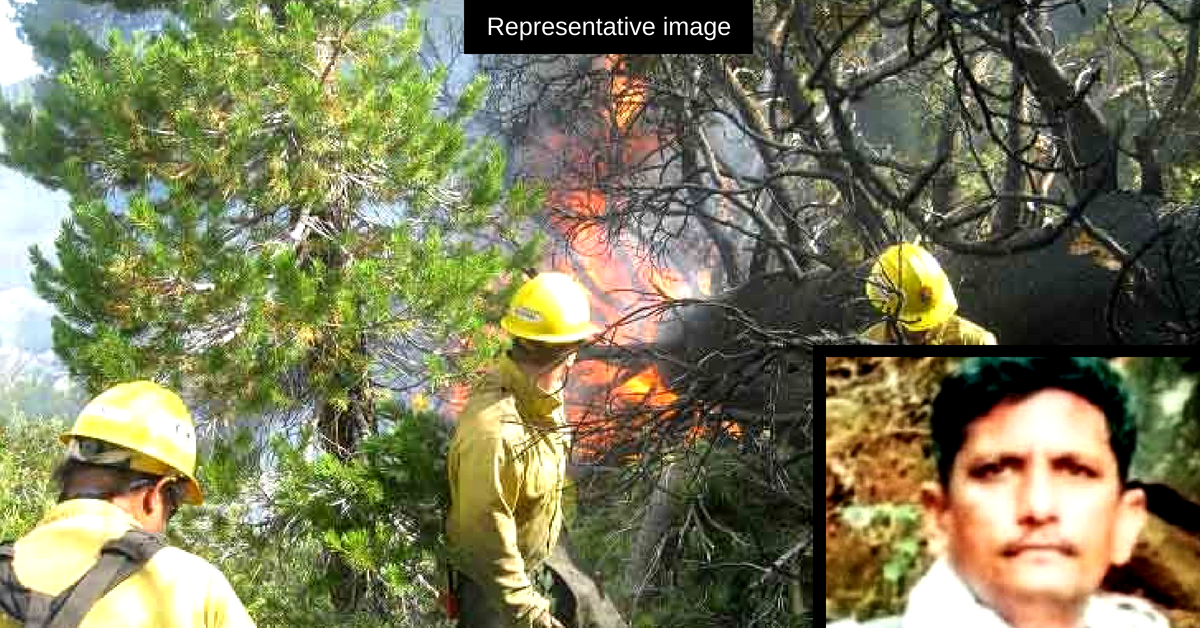 For the last three years, the forest fires in Pune had, fortunately, not claimed any human lives. However, in January 2018, tragedy struck.
Bhor, a taluka in Pune, falls in the Western Ghats of Maharashtra, and its geographical location allows dry vegetation to grow in the area. In the winter and summer season, the dry vegetation coupled with hot winds make the region vulnerable to forest fires. In the past three years, the Pune district has suffered close to 200 forest fires, and this has led to the loss of several hectares of its forest cover.
However, natural causes are not the only reason for so many forest fires. The villagers, too, have played a significant role either due to error or by miscalculating the consequences of starting a small fire in the dry forests.
Dr Ajay Deshmukh, a senior veterinary officer at Wildlife SOS, Junnar told The Indian Express, "There is a myth that burning grass can kill germs in the soil and lead to better pasture."
For the last three years, the forest fires had, fortunately, not claimed any human lives. However, in January 2018, tragedy struck.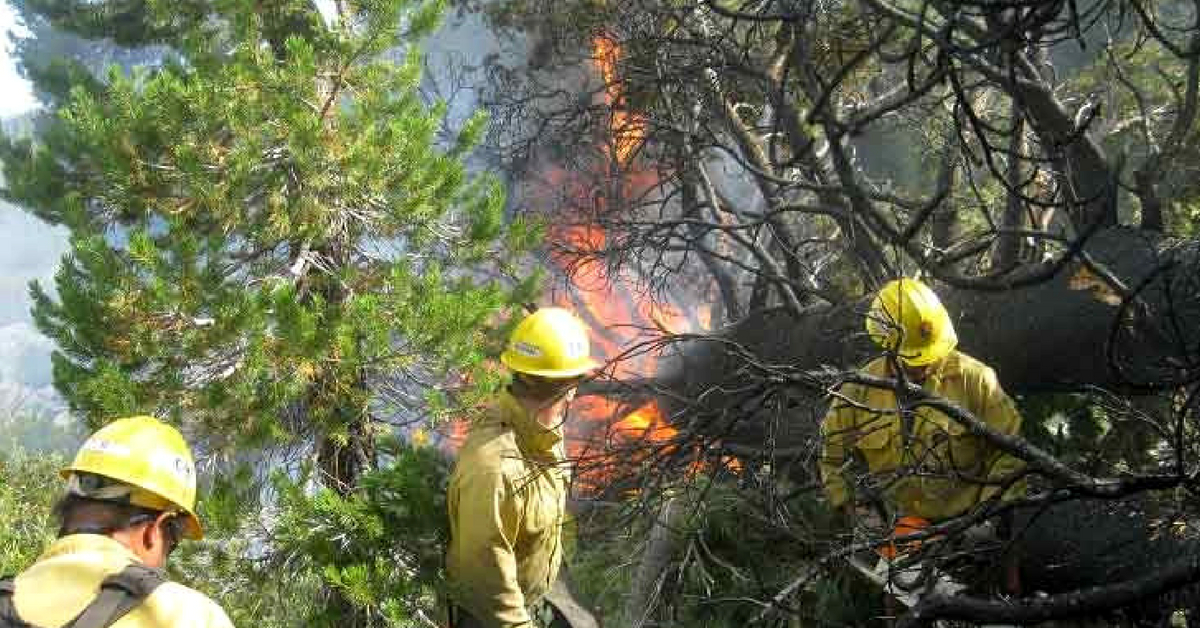 Sadashiv Nagthane, a forest guard, was deployed in Bhor, Pune when a fire broke out in the forest. Sadashiv had no firefighting equipment with him but knew that the blazing fire had to be quickly controlled before it could destroy everything.
Bravely, and without considering his personal safety, Sadashiv started fighting the fire and suffered massive burns over 70 percent of his body. He was admitted to the Surya hospital in Pune but shortly passed away.
This shocking incident brought the attention of eminent forest and political officials to an often overlooked issue—that forest fires are dangerously frequent in the Pune district, and forest guards like Sadashiv Nagthane have to fight it without the requisite equipment.
Speaking to the Hindustan Times, Vivek Khandekar, the chief conservator of forest in Pune said,
"Compared to other parts, the job in the Western Ghats is more difficult due to the extremely rough terrain.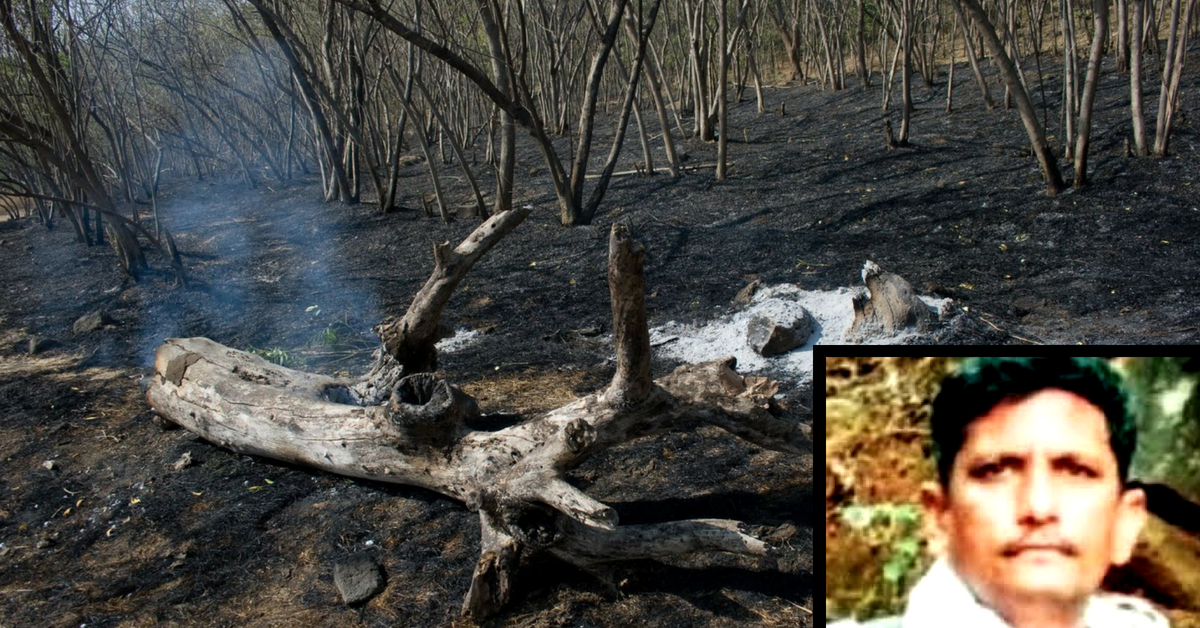 Even though instruments like shovels, water tanks, and fire beaters, are given to the guards, they find it difficult to carry those on steep climbs and prefer the traditional fire beaters made of twigs. There was no demand for the fireproof kits until recently. After the death of Nagthane, we decided to provide such kits to our staff and immediately sent a proposal to the state forest head office in Nagpur."
Not just this, now the forest department is even educating villagers and making them aware of the consequences of grass burning. Khandekar told IE, "We are conducting a campaign to educate villagers, tourists, and pilgrims about the damage caused by forest fires, which harm the eco-system and result in loss of valuable timber."
---
You may also like: Gujarat Forest Dept. Finds Awesome Eco-Alternative to Plastic Pots – Coconut Shells!
---
The initiatives that should have been undertaken a long time before the unfortunate death of Nagthane have nonetheless been brought to light now. It cost the life of one brave forest guard, but the forest department is ensuring that his sacrifice does not go in vain.
Sadashiv has been declared a martyr for trying to fight a forest fire even without fireproof equipment, and Maharashtra's Chief Minister, Devendra Fadnavis has granted a compensation of Rs 10 lakh for Nagthane's family.
What's more, January 3, the day Nagthane succumbed to his burns, will be observed as "Smruti Van Diwas" in memory of the forest guard. The forest department is urging people to plant a tree in memory of a close relative they have lost.
(Edited by Gayatri Mishra)
Like this story? Or have something to share?
Write to us: contact@thebetterindia.com
Connect with us on Facebook and Twitter.
NEW: Click here to get positive news on WhatsApp!