There have been numerous works – both text and visual – on Gandhi. In this post, we present to you a rare collection of sketches on Gandhi and his teachings – by the famous artist Mickey Patel. Each of these is a masterpiece in its own right, and if you are interested in having printed copies of these, please see the details mentioned at the end of this post.
Presenting Gandhi by Mickey Patel
On violence and the British guns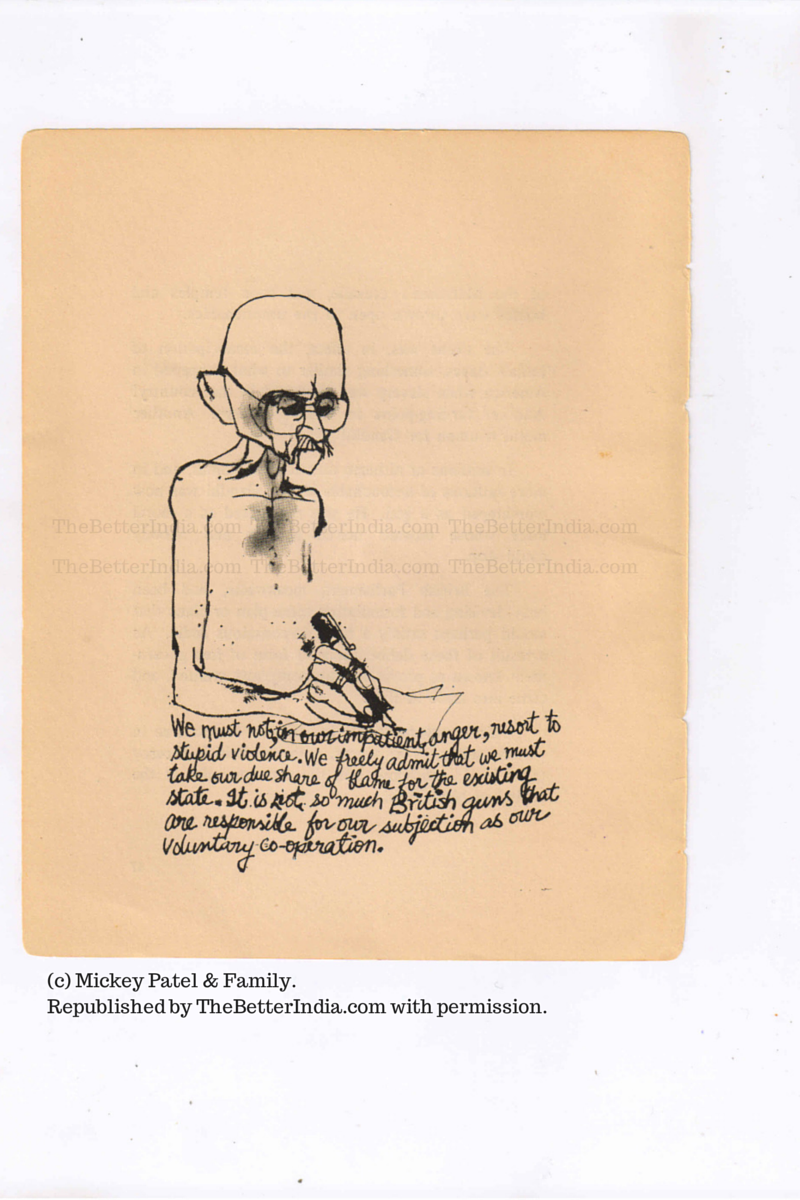 On leaving a legacy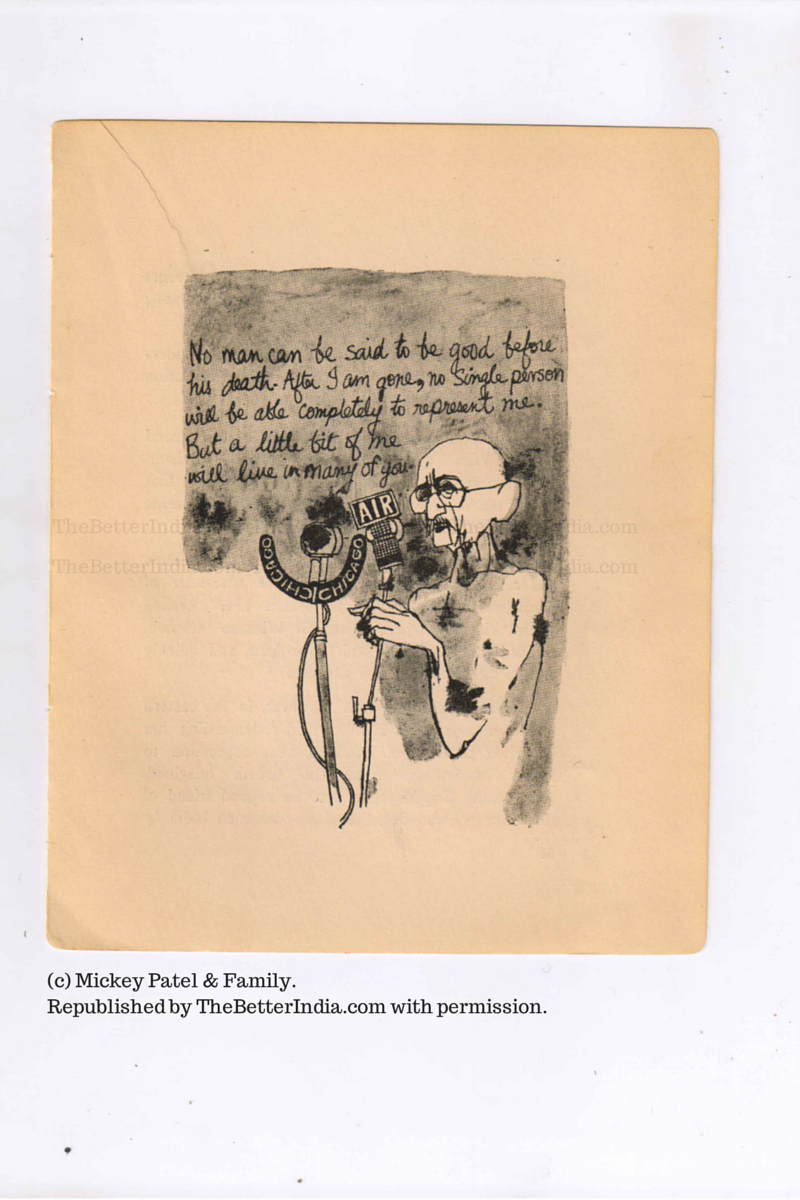 On the pursuit of truth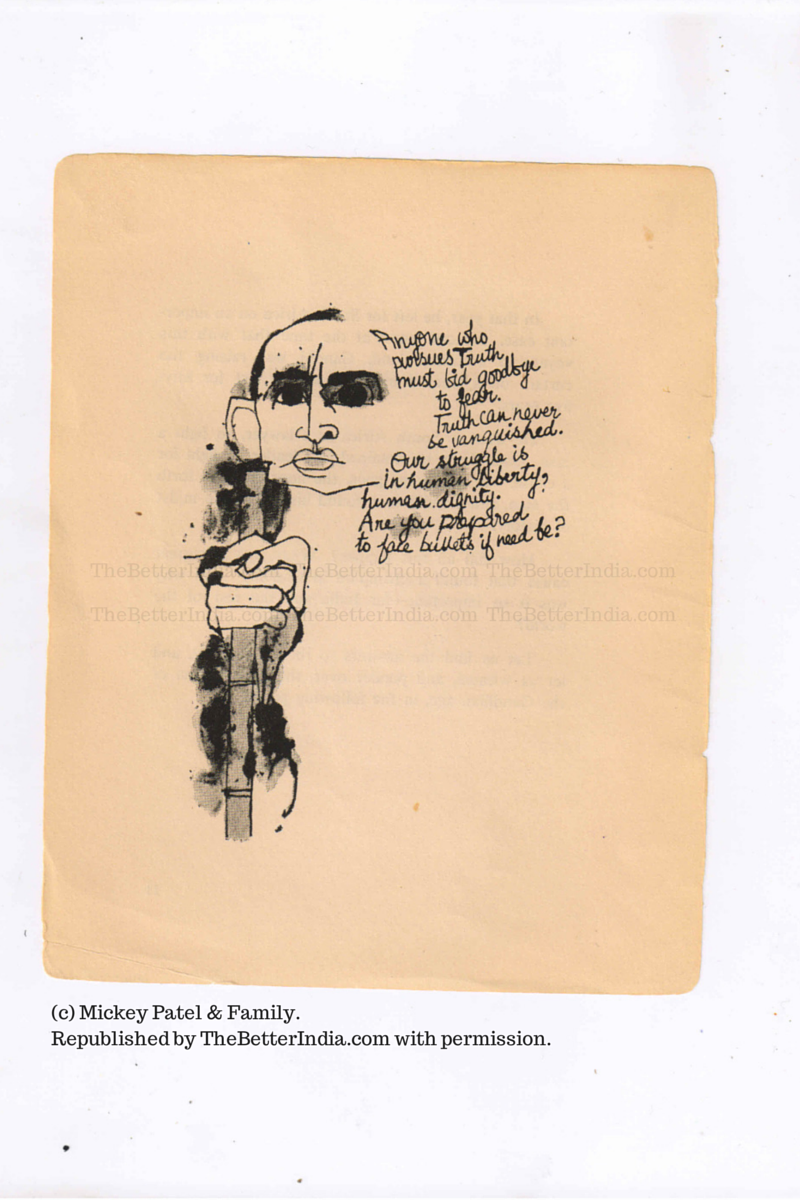 On divided India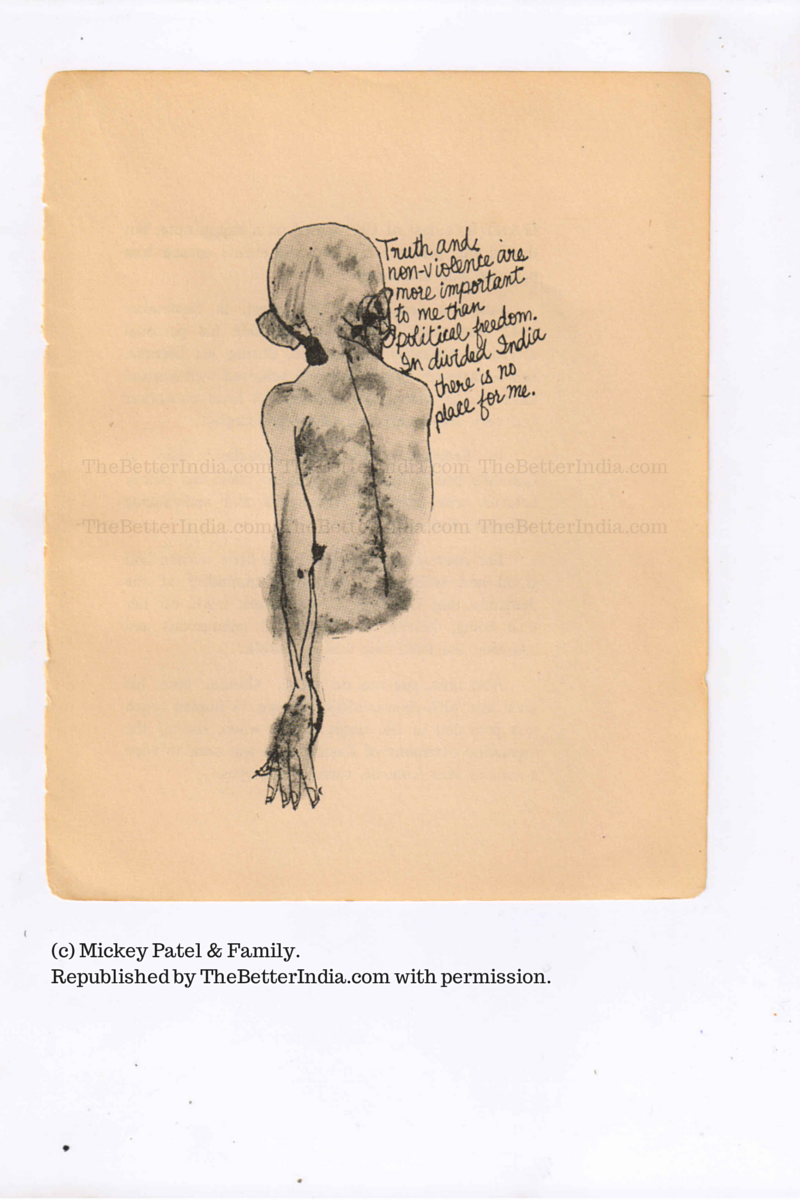 On the status of fellowmen
On the importance of non-violence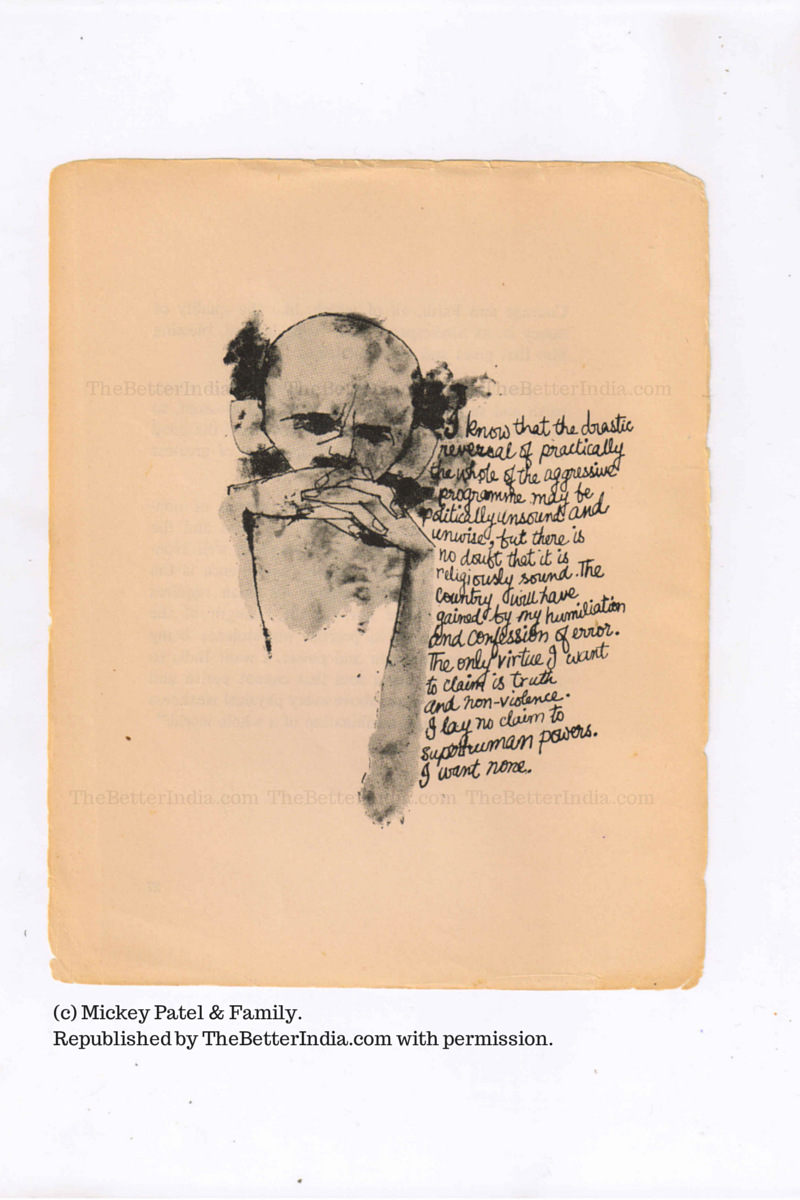 On a life of sacrifice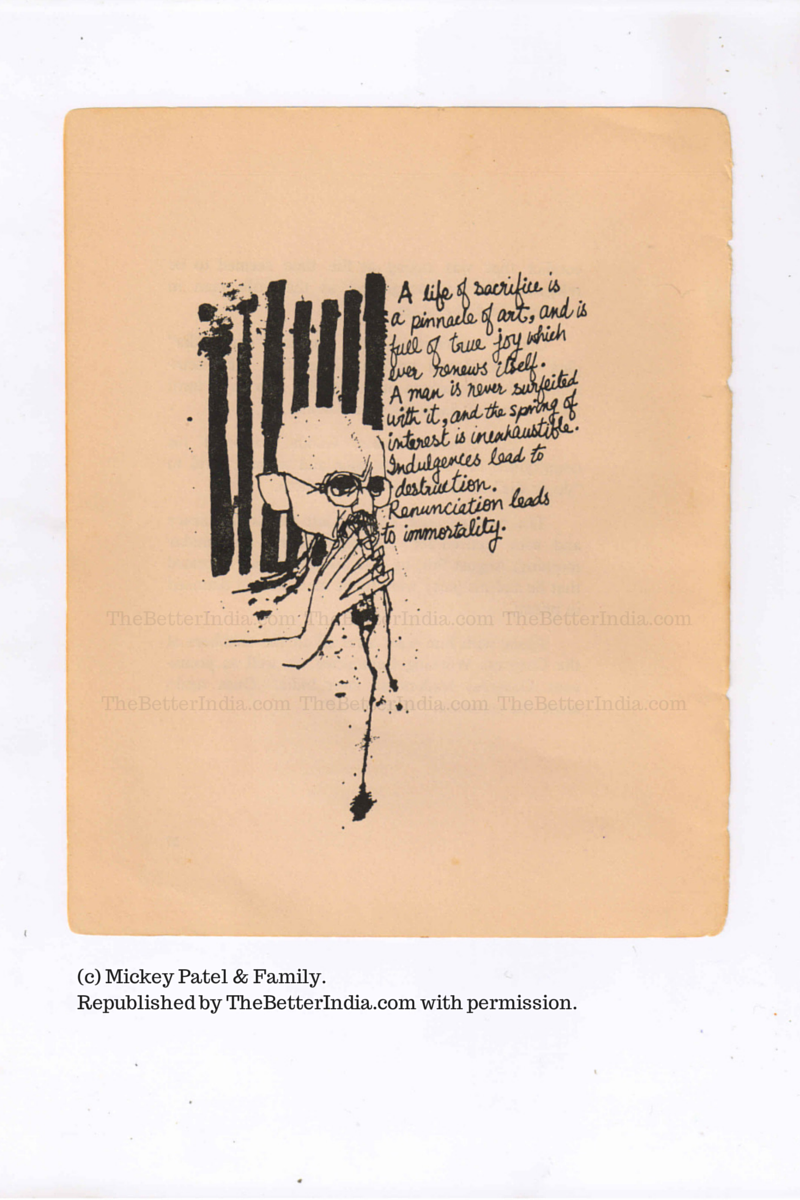 About Mickey Patel
Mickey was a cartoonist and illustrator of books and magazines, as well as a painter and designer. He was born in 1941 in Lahore, Pakistan and went on to study economics at St. Stephen's College in Delhi. His work has been featured in almost all of India's leading newspapers and magazines. He also published several children's books, illustrated the books of other prominent writers including Ruskin Bond, provided the still sketches in some famous television serials including Nukkad – and much more!
Starting his career in advertising, he gave that up when he thought he had enough of it and started illustrating children's books thus playing a hugely important role in the lives of the young. The above series that you see is a result of his long-term focus on Gandhi and his teachings. Mickey has sketched and painted the great man many times in his work.
Mickey Patel unfortunately passed away on 17th August 1994. In a foreword to his last exhibition, Sunita Paul says that Mickey Patel always lived on the edge and the law in his own words was, "unplug all safety valves.. And somewhere within you, find that grenade, unpin it and let it explode."
Interested in getting printed copies of these art works? Please mail to contact@thebetterindia.com with the subject line "Art work of Mickey Patel"