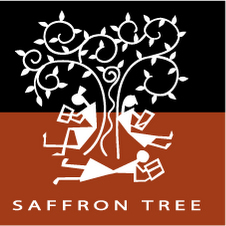 Ever wondered what books would be great to read to your children? Especially the younger ones? While there are some wonderful books in the western publishing world, where are the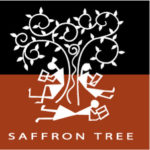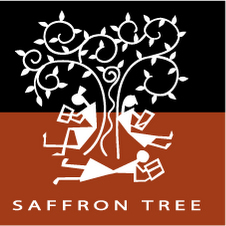 Ever wondered what books would be great to read to your children? Especially the younger ones? While there are some wonderful books in the western publishing world, where are the Indian children's books that could give your child the much desired multi-cultural flavor, especially if you are residing abroad? Enter Saffron Tree – an initiative that discovers and reviews gems in Indian children's literature. Saffron Tree does the work of figuring out what books you should be reading to your child. All you need to do is read their site!
The Better India was privileged to have an e-mail exchange with Praba Ram, the founder of Saffron Tree. Here is what Praba Ram has to say about Saffron Tree and the thoughts behind it:
What inspired you to begin Saffron Tree? Tell us a little more about the concept and what all you had to do to achieve it.
Praba:
Right after graduate school, I decided to stay home for my older daughter who was a toddler then. Around the same time, we had also moved to a new city in the US where we had no friends or family. Books kept us company, and I loved spending time reading to my little one.While we read many wonderful authors and illustrators in the mainstream American publishing world, I was keenly aware to offer books with Indian and multi-cultural flavors. I thought books would be a great medium to expose my children to the diverse world we lived in. I started researching online for authors of South Asian, particularly of Indian descent who had written stories centering around Indian themes. Soon, finding picture books written by some wonderful authors and illustrators became a passion. Around the same time, I also found out about publishers from India, such as Tara books, Tulika, Katha, Pratham, each with its own, unique independent voice in the world of children's books.
I immediately knew I had to share with the world, the wonderful multi-cultural and multi-lingual gems, both from India and the U.S. Saffron Tree was born in October 2006 when my older daughter was four years and my little one, just four months old. The name was born out of imagination, simply to imply that books are as precious as the exotic spice, saffron and the more, the merrier indeed! I have always believed in the positive benefits of exposing children to books early on, mainly from studies and research showing how infant and toddler brains can soak up information like spongesAlso,discovering the joys of reading with a child through a multitude of children's books that kids growing up today have access to – a truly pleasurable experience, indeed. Reading to children brought out the inner child in me, and made me realize seeing the world through the eyes of children can be very rewarding to adults too. It makes you pause, take a step back amidst the busy and hectic lives you lead, and enjoy the delightful moments you share together reading.
The best part about blogging is that it also gives us a wider forum to interact with a group of other like-minded individuals who are as passionate as I am in exposing their children to good quality children's books. The tree slowly branched out and has been growing with the love and support of like-minded parents who are equally interested in reading eclectic children's literature. Today, we stand strong as a team of sixteen blogger reviewers.
How difficult is it to find children's books written by Indian authors? Who are the well-known ones and is there anything being done to promote this genre?
Praba: It's truly a breath of fresh air in the world of Indian children's publishing. Today, there are some excellent independent children's book publishers working to promote authors and illustrators and create books with modern Indian sensibilities, while also being sensitive to the needs of children living in both rural and urban India. And there are veteran publishers such as Children's Book Trust, National Book Trust, Rupa etc. with years of publishing experience, who have promoted gems like Ruskin Bond. Also, there has been a new wave of international publishers that have entered the Indian publishing scene. All these put together, I have little doubt in my mind that finding good, quality books would be a challenging task. If someone is interested, we have the names of all the popular Indian publishers listed on our website.
How do you select appropriate books to read to your children? Do you screen them before introducing them to your kids? What are the things you look for?
Praba: Going with the interest of the child is certainly one way to select books. For the really young in the baby/toddler.pre-school stages, there are plenty of board books and picture books that experts recommend. My guess is finding board books for babies on Indian themes might be a bit difficult, although publishers in India have recently started paying attention to this age group as well. Also, age appropriateness is an important aspect to consider. Most publishers would let you know that on their books and websites. Of course, what clicks with one child may not click with another, and that is perfectly fine. Little children typically tend to be volatile, but research shows that twenty minutes of reading aloud to children goes a long way in terms of benefits.
Which are the books children take to most readily and are easiest to learn from? Does Indian mythology feature high on their list?
Praba: Interests change and evolve as children grow older. For the very young in the early childhood category (0 to 5), concept board books and picture books are always wonderful to introduce early. Sometime between five and seven, typically children here make their first transition from picture books to chapter books. My guess is more complex genres like mythology, mystery, adventure typically click with children in the 7 or 8 plus age group, i.e. when they are more mature and fluent readers ready for advanced
chapter books. Children also take to comics and graphic novels around that age. These are just general pointers, and they can vary from child to child. The key is to start reading to your children early on and expose them to a variety of genres. Thanks to the children's libraries that have sprouted in India in recent times, we have seen some of the voids being filled in terms of picture and chapter books, both Indian and non-Indian available in plenty for the early childhood.
To check out the delightful world of children's books, visit Saffron Tree's website: www.saffrontree.org
And before we sign-off, here is letting you know that Praba is also an author of a recently published children's book. It is titled "Dinaben and the Lions of Gir". The book talks about the Asiatic lions of India and the community of cattle people called the Maldharis that live in the jungle with the lions. They have been co-existing peacefully for centuries. The book celebrates their lives and that of the lions of Gir. Sounds wonderful? It is! You can read more about it here and here.
We bring stories straight from the heart of India, to inspire millions and create a wave of impact. Our positive movement is growing bigger everyday, and we would love for you to join it.
Please contribute whatever you can, every little penny helps our team in bringing you more stories that support dreams and spread hope.
Tell Us More