Here is a list of 25 famous NRIs who have proved their mettle in various fields. From science to arts, business to literature, these Non Resident Indians (NRIs) have given India several more reasons to be proud of.
These Indians have gone places and brought great glory to the country they were born in. From science to arts, business to literature, here is a list of 25 exceptionally talented Non Resident Indians (NRIs) who have given us several more reasons to be proud of –
1. Narinder Singh Kapany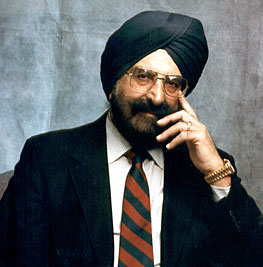 This Punjab-born genius is known for his contribution to the field of fibre optics. He was included in the list of seven 'Unsung Heroes' by Fortune magazine in their 'Businessmen of the Century' issue. He is considered as one of the founders of fibre optics and revolutionized the way information is transmitted today. Kapany has played many roles in his life including that of an entrepreneur, philanthropist and scholar, which won him major international acclaim.
2. Salman Rushdie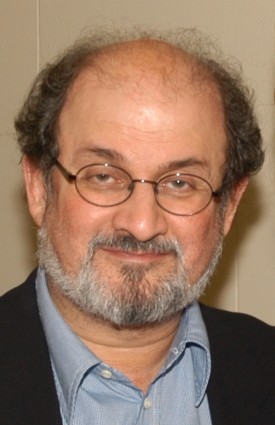 Born in Mumbai, this 67-year-old Kashmiri Indian author is best known for his contribution to English Literature. His second novel, Midnight's Children, won the Booker Prize in 1981. He also won the 'Booker of Bookers' prize in 1993 for the same novel. In 2008, The Times ranked him 13th on its list of the 50 greatest British writers since 1945. He started his career as a copywriter with the advertising agency Ogilvy & Mather. He is also known for the controversy due to his book Satanic Verses. He has authored eleven novels so far and written several short stories. His books have been translated in over 40 languages. He was appointed Commandeur de l'Ordre des Arts et des Lettres of France in January 1999 and was also knighted by Queen Elizabeth II for his services to literature. More than one reason to be proud of this amazing scholar, right?
3. S. Chandrasekhar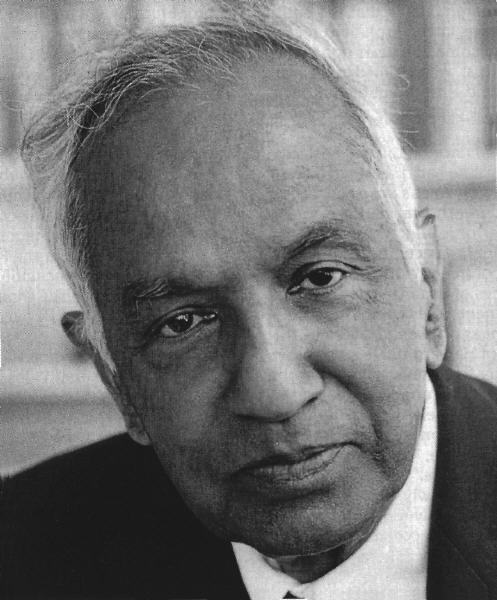 Born in Lahore, British India, he is famous for his mathematical theory of black holes for which he won a Nobel Prize in 1983. The Chandrasekhar limit is named after him. His most celebrated work concerns the radiation of energy from stars, particularly white dwarf stars, which are the dying fragments of stars. R. J. Tayler in the Biographical Memoirs of the Fellows of the Royal Society of London wrote, "Chandrasekhar was a classical applied mathematician whose research was primarily applied in astronomy and whose like will probably never be seen again."
4. Amartya Sen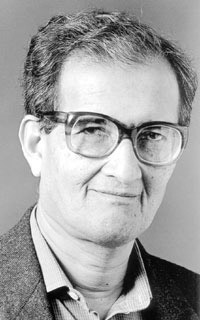 Born in Santiniketan, West Bengal, this Indian economist and philosopher is best known for his amazing contributions to welfare economics, social choice theory, economic and social justice, economic theories of famines, and indices of the measure of well-being of citizens of developing countries. His extraordinary work in welfare economics won him the Nobel Memorial Prize in Economic Sciences in 1998. He is the chancellor at Nalanda University and also a Fellow at the Harvard Society of Fellows. He is also internationally acclaimed for his writing. The Argumentative Indian: Writings on Indian History, Culture and Identity is one of his best works.
5. Vinod Khosla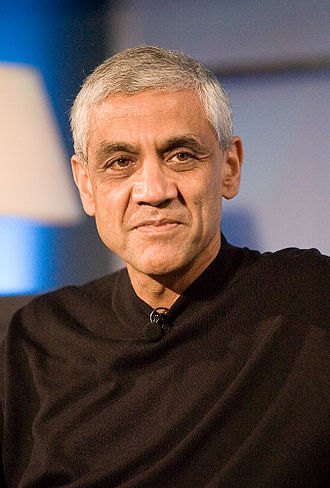 Listed as a billionaire by Forbes Magazine, Khosla is one of the co-founders of Sun Microsystems, a company which created the Java programming language and Network File System. He later formed his own company, Khosla Ventures. He was born in Delhi and attended Indian Institute of Technology, Delhi. He was a keyplayer in the founding of Daisy Systems and TiE. He has also played an important role as an investor in environmental startups. Khosla has committed around $450 million of his personal wealth to various "green" initiatives like ethanol factories, solar-power parks, etc. His green investing has made him immensely popular in the media globally.
6. Har Gobind Khorana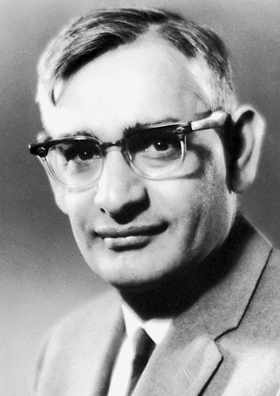 This Indian American biochemist won a nobel prize in 1968 for Physiology or Medicine for cracking the genetic code along with Robert Holley and Marshall Nirenberg. Born in Raipur, Punjab, Khorana was the first scientist to chemically synthesize oligonucleotides. His contribution to science is tremendous and has won him immense international acclaim.
7. Rohinton Mistry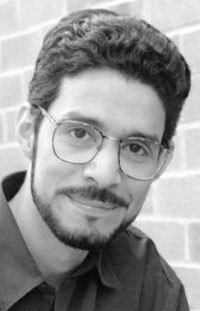 This internationally acclaimed writer was born in Mumbai and did his BA from St. Xavier's College, Mumbai. He later on shifted to Canada in 1975 with his wife. He published his first book, 11 connected short stories titled Swimming Lessons and Other Stories from the Firozsha Bag in 1987. His second book Such a Long Journey, was published in 1991 and achieved huge national and international acclaim. His other works received similar popularity. His third book A Fine Balance is considered to be one of his finest works and was a finalist for the Booker Prize.
8. Pan Nalin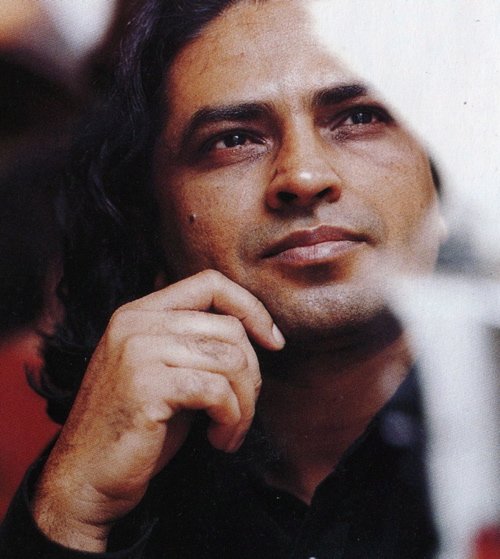 This award winning film director, screenwriter and documentary maker was born in Gujarat and is best known for his amazing and award winning films like Samsara, Valley of Flowers and Ayurveda: Art of Being. He received international acclaim just after the release of his first film Samsara which made him win over 30 international awards. His other feature film Valley of Flowers was pre-sold in 35 countries and is considered a major underground hit. He was invited to be on the panel for the France-India Co-production forum at Salon du Cinema in Paris along with the delegation headed by Mr. Amitabh Bachchan. Nalin says that Indians are "hungry for good documentaries". And we think his amazing work is satiating that hunger.
9. Venkatraman Ramakrishnan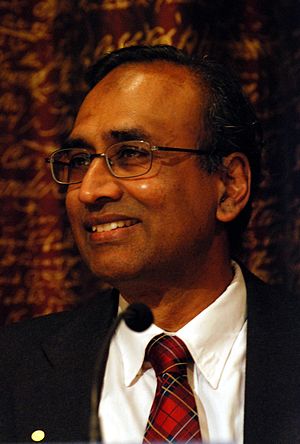 Born in Chidambaram, Tamil Nadu, this structural biologist won the 2009 Nobel Prize in Chemistry with Thomas A. Steitz and Ada E. Yonath, "for studies of the structure and function of the ribosome". He is an elite member of the U.S. National Academy of Sciences. He was awarded with the Louis-Jeantet Prize for his contribution to Medicine in 2007. His great contribution to science also won him India's second highest civilian award, the Padma Vibhushan, in 2010.
10. Mira Nair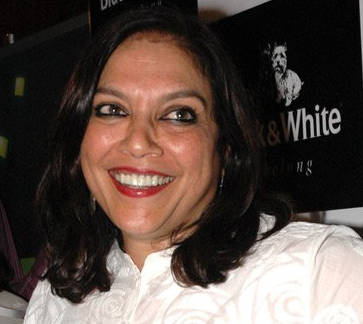 This amazing film maker was born in Rourkela, Orissa and started her career as an independent short-film maker, going on to win the Best Documentary prize at the American Film Festival for India Cabaret, an investigative documentary of Bombay's strippers. She runs a production company called Mirabai. Her debut feature film Salaam Bombay! (1988), won the Golden Camera award at the Cannes Film Festival and was also a nominee for the Academy Award for Best Foreign Language Film. Her most popular works include The Namesake and Monsoon Wedding. She was also awarded India's third highest civilian award, the Padma Bhushan, in 2012. Her work is globally acclaimed and she even got an offer to direct Harry Potter and the Order of Phoenix, which she rejected.
11. Anita Desai and Kiran Desai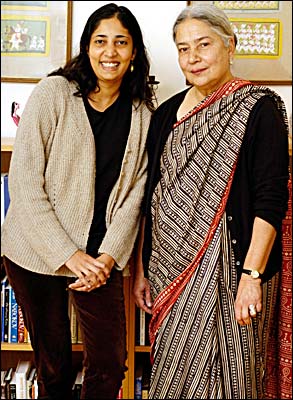 This mother-daughter duo is famous for exceptional writing skills. Kiran Desai's novel The Inheritance of Loss won the Man Booker Prize in 2006 and the National Book Critics Circle Fiction Award. The exceptional writing comes as an inheritance, as Kiran's mother Anita Desai has also been short-listed for the Booker Prize thrice. Kiran has been winning accolades from various notable figures ever since she published her first book. Anita won the Sahitya Academy Award in 1978 for her novel Fire on the Mountain and has also won the British Guardian Prize for The Village by the Sea. Anita is a Fellow of the Royal Society of Literature, the American Academy of Arts and Letters and also writes for the New York Review of Books. Her novel In Custody is one of her finest works.
12. Manu Prakash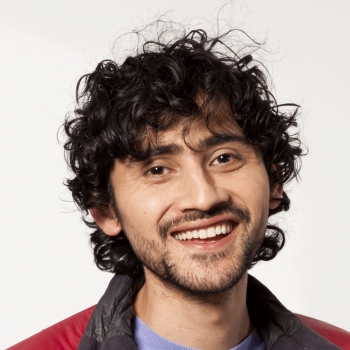 Manu was born in Meerut, Uttar Pradesh and completed his BTech in computer science and engineering from the Indian Institute of Technology in Kanpur before moving to the United States for his masters and PhD. Currently An assistant professor of bioengineering at Stanford University, Manu is famous for his super cool inventions. The inventons include a foldable microsope, The Foldscope, that is easy to use and fold from a single sheet of A4 size paper! The cost of this microscope is 50 cents (or Rs. 30) only. He also recently invented a computer that runs on water. He used the unique Physics of moving water droplets to design a clock that is required in a computer.
13. Kalpana Chawla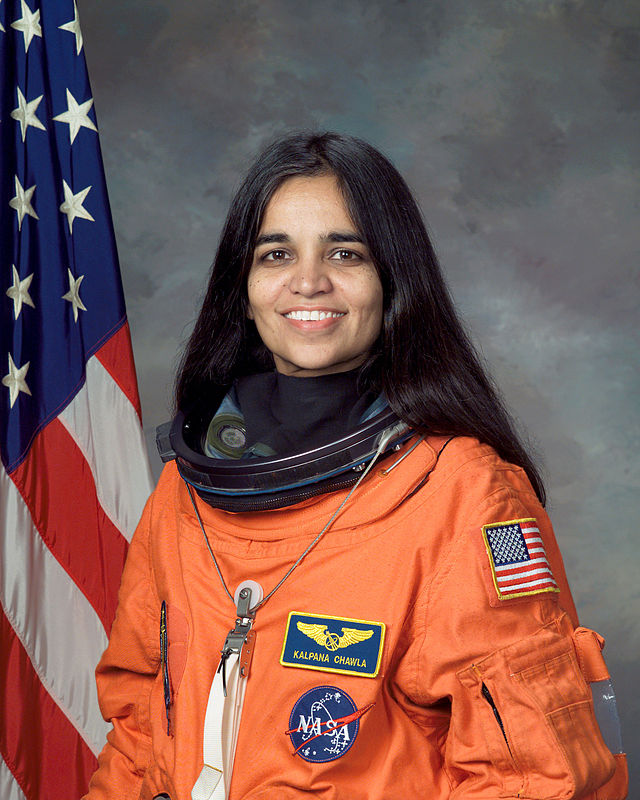 This lady needs no introduction. Born in Karnal, India, she was the first Indian-American astronaut and also the first Indian woman in space. She began working at NASA's Ames Research Center in 1988. In her career span and two space missions, she spent 30 days, 14 hours, and 54 minutes in space. She was killed in the Space Shuttle Columbia disaster along with six other crew members in 2003. India's first weather satellite was renamed 'Kalpana-1' in her honor. She was a role model for many young women internationally and inspired many people to pursue a career in Aerospace Engineering.
14. Lakshmi Mittal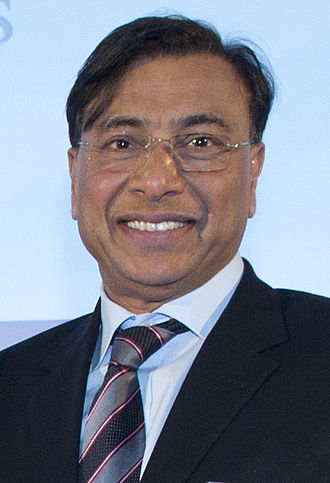 This business tycoon is the chairman and CEO of ArcelorMittal, the world's largest steel-making company. Born in Sadulpur, Rajathan, he completed his B.com from St. Xavier's College, Kolkata. He was the richest man of Asian descent in the United Kingdom in 2007 and was ranked as the sixth richest person in the world by Forbes in 2011. He is also 47th "most powerful person" in the Forbes list of 2012 and one of the "100 most influential persons in the world" by TIME in 2007. He holds a 34 percent share in Queens Park Rangers F.C. He has set up the Mittal Champions Trust with $9 million to support 10 promising Indian athletes.
15. Pranav Mistry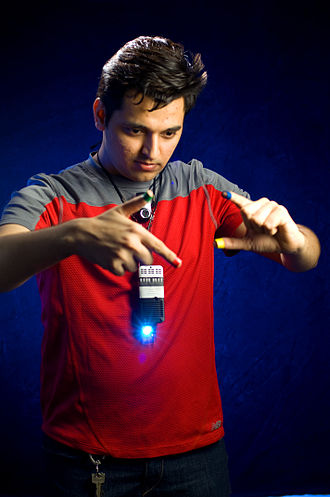 Hailing from Palanpur, Gujarat, this 33-year-old computer scientist and inventor is currently Vice President of Research at Samsung and is the head of Think Tank Team. He has contributed in Wearable Computing, Augmented reality, Ubiquitous computing, Gestural interaction, AI, Machine vision, Collective intelligence and Robotics. He was also honored as the Young Global Leader 2013 by World Economic Forum. His groundbreaking technology 'SixthSense' won him international acclaim. SixthSense is a device that interprets human gestures and has both a data projector and a camera.
16. Indra Nooyi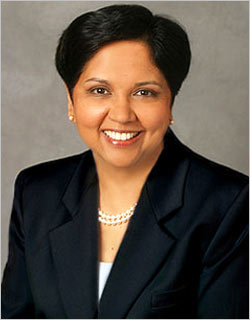 She is the Chairperson and CEO of PepsiCo, the second largest food and beverage business in the world by net revenue. This Chennai born girl has been included in the list of  "World's 100 Most Powerful Women" on a regular basis. In spite of this, Nooyi is still fighting to "have it all" and maintain work and personal life balance. As per Bussiness Week, the company's annual revenues have risen 72 percent and net profit has doubled since she became CFO in 2000. She was also included in Wall Street Journal's list of 50 women to watch in 2007 and 2008.
17. Lakshmi Pratury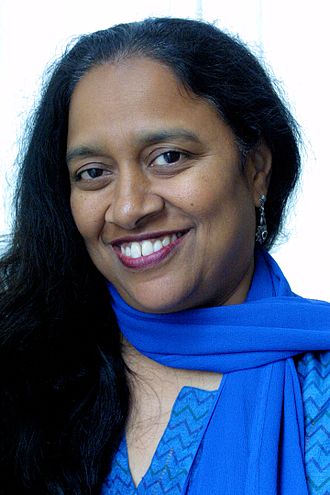 This strong lady was co-host of TEDIndia 2009, host and curator of The INK Conference and founder of Ixoraa Media. She aims at strengthening the relations between India and America through sponsored corporate, cultural, and media events. She was part of the "100 Most Powerful Women" list by Forbes Asia in 2010. She also played a key role in American India Foundation, an organization that raised over 30 million dollars in five years towards development activities in India.
18. Sabeer Bhatia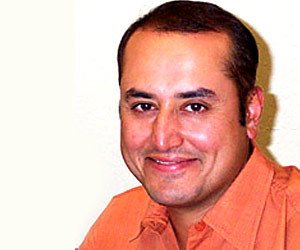 This Indian-American entrepreneur born in Chandigarh founded the Hotmail email services and Jaxtr. He grew up in Bangalore and went to BITS Pilani for his bachelor's degree. Later on he was transferred to California Institute of Technology from BITS where he completed his graduation. Hotmail was the world's second largest e-mail provider with over 369 million registered users in 2011. He sold Hotmail to Microsoft in 1997 for $400 million and it was then called MSN Hotmail. He also started a free messaging service called JaxtrSMS. The venture capital firm Draper Fisher Jurvetson named him 'Entrepreneur of the Year 1997', MIT chose him as one of 100 young innovators who are expected to have the greatest impact on technology and awarded him the 'TR100'.
19. Zubin Mehta
Born in Mumbai, he is one of the world's leading conductors. This amazing orchestral conductor and musical director is best known for his expressiveness on the stage. He is Music Director for Life of the Israel Philharmonic Orchestra and the Main Conductor for Valencia's opera house. His conducting is considered as flamboyant, vigorous and forceful. His name has been mentioned in the song "Billy the Mountain" on the 1972 album Just Another Band from L.A. by Frank Zappa and The Mothers of Invention. He also received a special prize in Israel for his extraordinary contribution to the Israel Philharmonic Orchestra. He also received the 2,434th star on the Hollywood Walk of Fame, putting India on the international map.
20. Raghava KK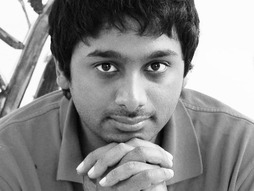 This Bangalore born contemporary artist was named by CNN as one of the 10 most fascinating people the world is yet to know of. The genres he dabbles in vary from painting, film, installation, multimedia, performance, and even his own wedding. He began as a cartoonist in Indian publications. He has lectured at New York University and several other art institutions across the globe. He was invited as a guest of the French city of Nîmes to exhibit his work at the Carre d'Art Musee d'Art Contemporain.
21. C.K.Prahlad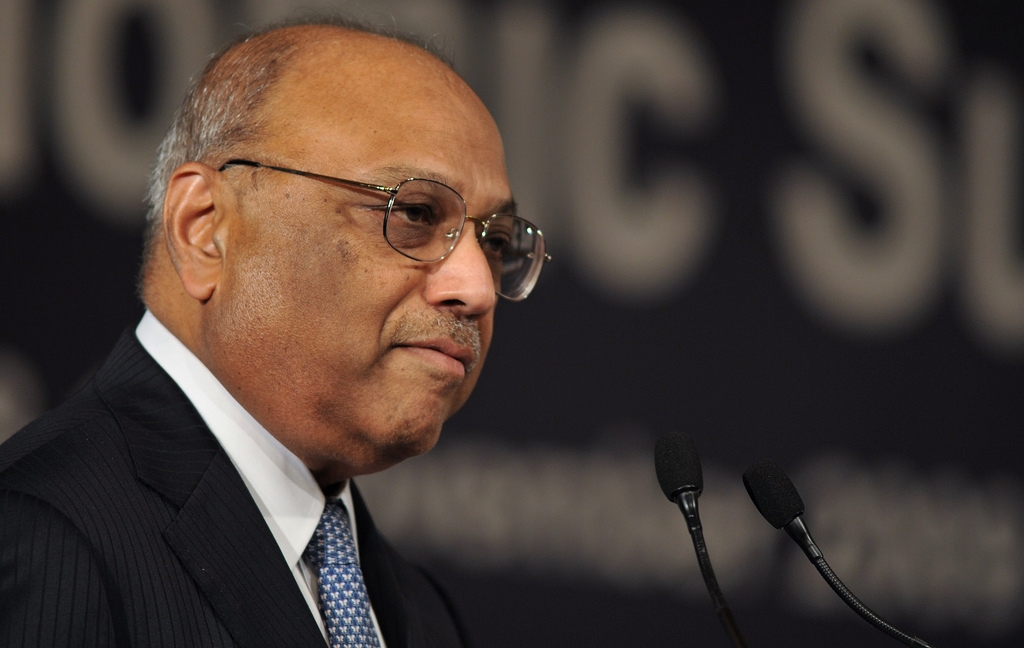 Renowned as one of the most influential business thinkers in the world, he was the distinguished professor of Corporate Strategy at University of Michigan. Born in Coimbatore, Tamil Nadu, he became established as a business guru when he helped Philips in reconstruction as it was on the verge of collapse. He was also a prominent writer until his death in 2010 and had authored many books like The Future of Competition (with Venkat Ramaswamy, 2004), and The Fortune at the Bottom of the Pyramid: Eradicating Poverty through Profits. He was a member of the Blue Ribbon Commission of the United Nations on Private Sector and Development. He was also the first recipient of the Lal Bahadur Shastri Award for contributions to Management and Public Administration in India in 1999.
22. Ajit Jain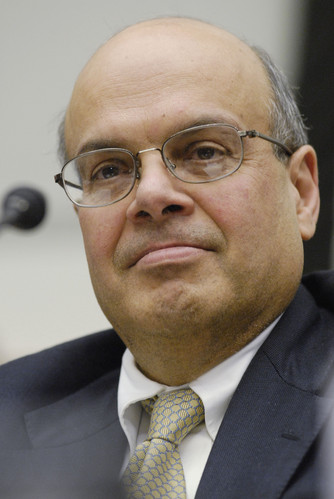 Having started his career as an employee with IBM who knew nothing about insurance, Orissa-born Ajit Jain is now the President of Berkshire Hathaway Insurance group. Warren Buffet had once said that Jain's mind is an "idea factory". Having worked with Buffet for around three decades, Jain is being speculated as the successor to this renowned American business magnate. The IIT Kharagpur graduate is currently leading Berkshire's Indian insurance market venture.
23. Dipak C. Jain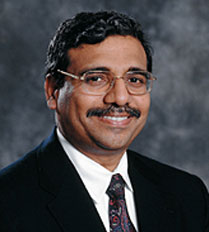 Born in a small town Tezpur in Assam, he is the current Dean of Sasin Graduate Institute of Business Administration of Chulalongkorn University in Bangkok. Earlier he was Dean of INSEAD and currently holds a position of Chaired Professor of Marketing there. He also held the position of Dean at Kellogg School of Management. He holds another important position of Independent Director on the Board of Indian Conglomerate Reliance Industries Limited. He has received several awards and honors for his contribution as a teacher, including The Sidney Levy Award for Excellence in Teaching in 1995 and The John D.C. Little Best Paper Award in 1991.
24. Amar Bose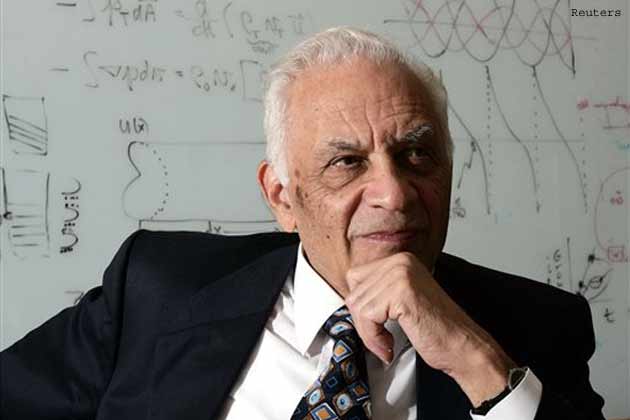 Born in a Bengali Hindu family, this amazing electrical engineer and sound engineer served as a professer at Massachusetts Institute of Technology (MIT) for over 45 years. He was also the founder and chairman of Bose Corporation which he later donated to MIT. He was also listed as the 271st richest man in the world by Forbes in 2007. He has received various teaching awards in his lifetime. The Bose Award for Excellence in Teaching and the Junior Bose Award were established in his honor for his services at MIT. He was also an honorary member at Audio Engineering Society.
25. Satya Nadella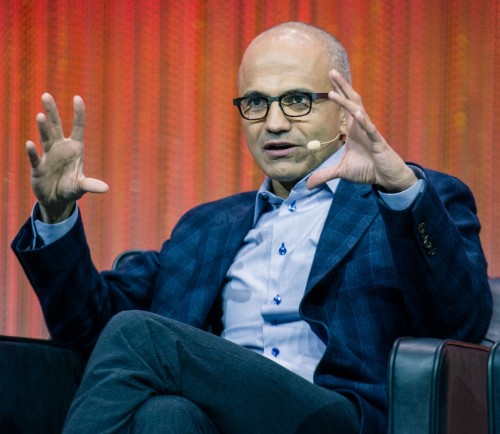 This current CEO of Microsoft was born in Hyderabad and earlier worked with Sun Microsystems as a member of its technology staff before joining Microsoft in 1992. He was Executive Vice President of Cloud & Enterprise Group and President of Server & Tools at Microsoft Corporation before becoming the CEO in February this year. He played an important role in the transformation to the cloud infrastructure and services business which occupied the market. He has also been a key person in taking various internal decisions at Microsoft.
Like this story? Or have something to share? Write to us: contact@thebetterindia.com, or connect with us on Facebook and Twitter (@thebetterindia)
Tell Us More
We bring stories straight from the heart of India, to inspire millions and create a wave of impact. Our positive movement is growing bigger everyday, and we would love for you to join it.
Please contribute whatever you can, every little penny helps our team in bringing you more stories that support dreams and spread hope.