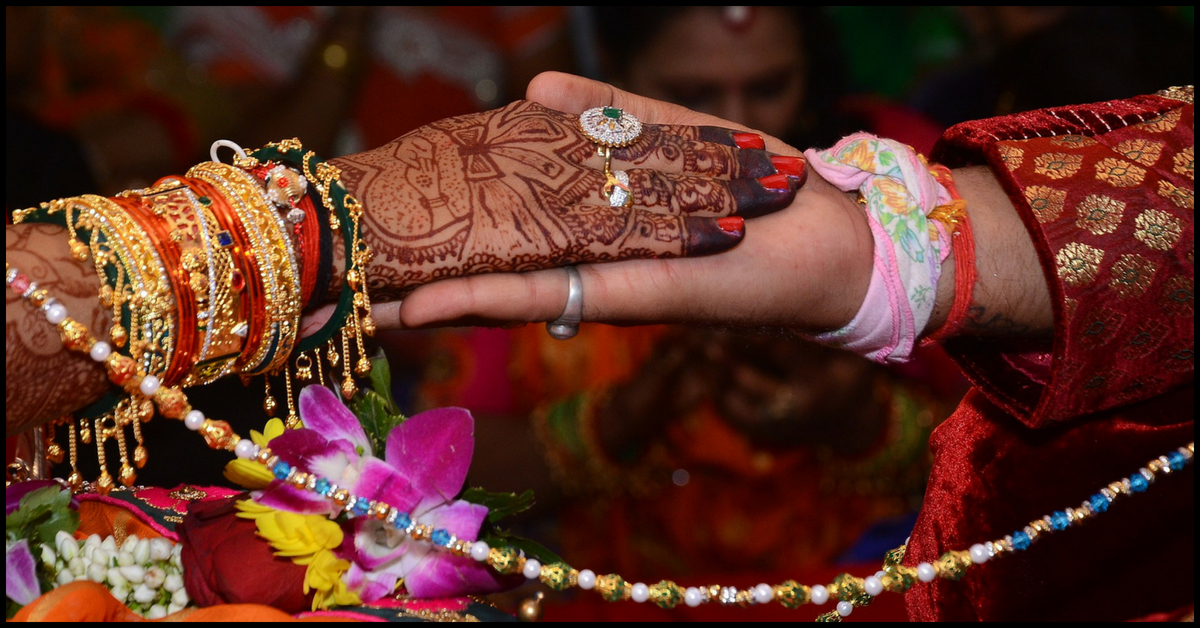 Whether you are planning a simple ceremony or a big fat celebration, here's all you need to know about Indian marriage laws. P.S. Not adhering to them can lead to hefty fines!
Marriage registration implies obtaining a marriage certificate from a Registrar, which makes a couple's marriage official. In most states, a marriage certificate is issued by a government official only after the civil registration of the marriage.
In India, marriages can be registered either under the Hindu Marriage Act, 1955, (for Hindu citizens) or the Special Marriage Act, 1954, (for citizens belonging to any other faith). It is legal proof of your marriage and is an essential document of marriage.
Just as women have been taking over jobs that were previously perceived as male-dominated, they are also taking the lead in marriage registration where it is hard to deal with government officials.
60% of the requests for marriage registration process come from wives. I am the founder of ItzEazy.in, a government technological start-up, and we have seen a rising number of registrations by women month over month. Further, states like West Bengal, Kerala, Karnataka, and Tamil Nadu are taking the lead over other states, he observes.
Why should marriage registration be made compulsory?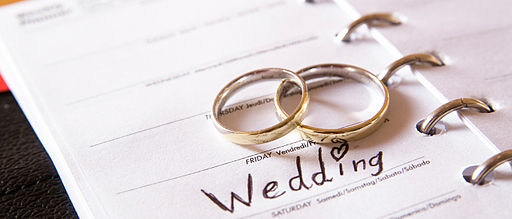 Registration of marriage is, first and foremost, a procedure to protect women from atrocities and discrimination. It helps prevent child marriages, prevents polygamy, enables married women (including women married to foreigners) to claim their right to housing and maintenance, prevents men from deserting women after the marriage and stops the selling of daughters to any person including a foreigner under the garb of marriage.
Non-registration of marriage mostly affects the female gender. The lack of this document prevents women from proving their marriage and its resultant hardships in court.
In cases of bigamy, wives often lose their cases because of their failure to prove the first or second marriage of their husbands. Subsequently, when there is no marriage certificate, women tend to be on the losing side of divorce cases when fighting for their property, children or wealth.
Thus, the Central Government has made it mandatory for all states to enact a law for compulsory registration of marriage.
What are the benefits?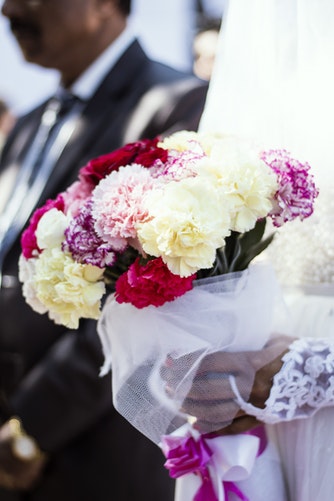 Source: Unsplash
1. It provides valuable evidence of marriage for obtaining social security in the country.
2. It is useful in the visa-application process for the spouse who is living abroad. (Certain countries may deny the spouse a work permit because no marriage certificate is available.)
3. In the event that your spouse passes away without leaving any nominee to the family pension, bank deposits or Life Insurance benefits, you will be able to claim these benefits with your marriage certificate as proof.
4. In case of a divorce, legal separation, alimony, or custody of children, courts may insist on seeing the marriage certificate to decide how to split the property or inheritance among the spouses.
One can only remarry with a certificate of divorce. This certificate is granted by the court only when a marriage certificate exists.
5. Additionally, Marriage Registration helps the governmental authorities to keep a check on child marriages. If the age of the applicants is under the required age by law, a marriage certificate is not granted, irrespective of whether there is parental consent or not.
6. It acts as a deterrent to any abandonment.
7. Married couples can avail several tax benefits under the laws of the Government of India and various state governments, which are not available to unmarried individuals. To avail these tax benefits, a marriage certificate is required by the government. If married couples wish to operate a joint bank account together, they need to show their marriage certificate to their bank to avail this facility. In case couples are looking to take bank loans where one partner is a co-borrower, most banks require them to produce the marriage certificate as a proof of the relationship between the borrowers. This holds good even when you intend to take a home loan from a banking institution and list your spouse as a co-borrower.
8. Persons from the Armed Forces who wish to reside in the Married Officer's Accommodation for the first time need to produce their marriage certificate as proof of their marital status.
---
Also Read: From Marriages to Markets, Empowered Women Are Changing India
---
What is the current status of marriage registration in India?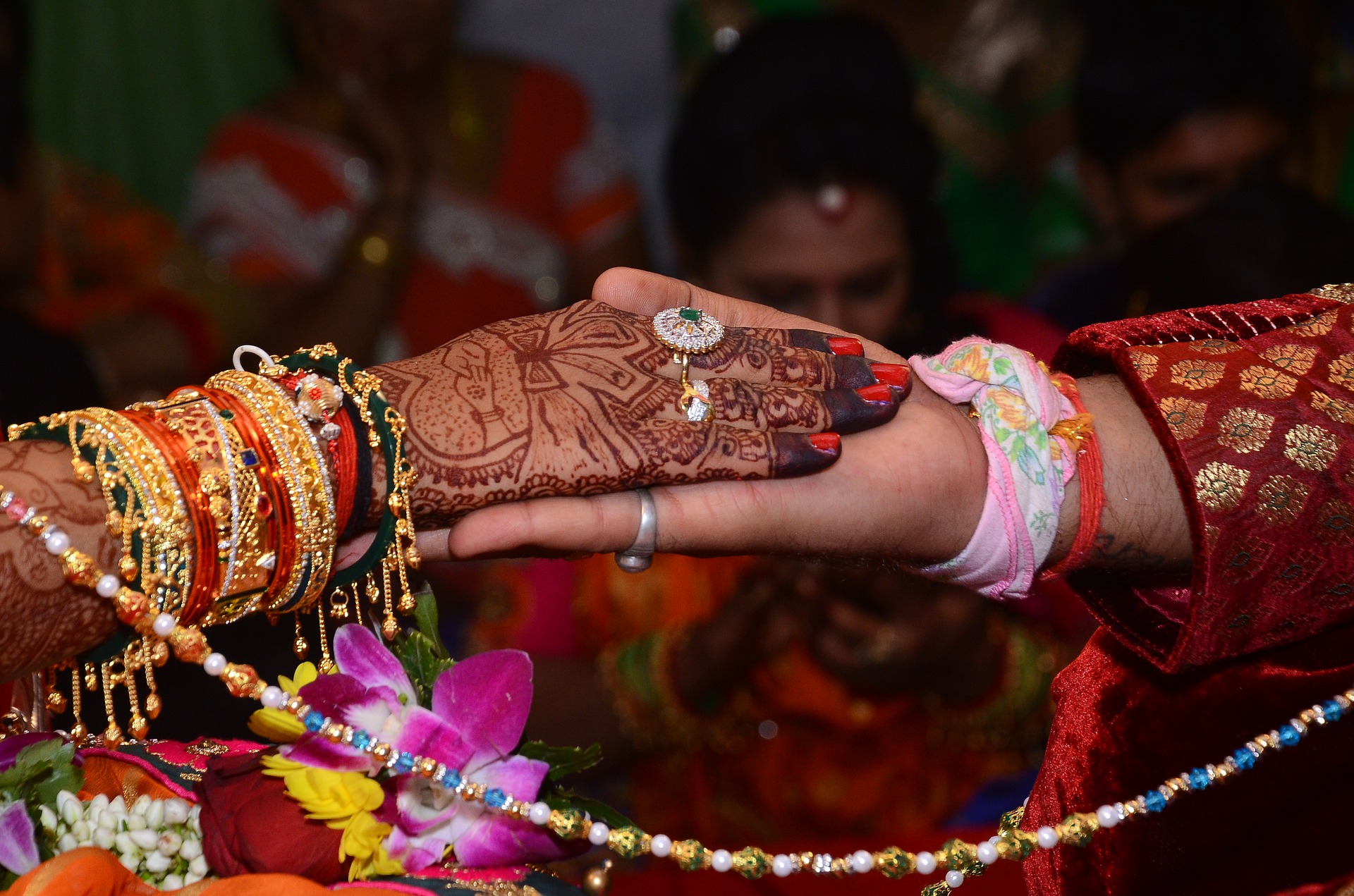 Although the government has made it mandatory to possess a marriage certification, failure to produce the document when asked can invite a fine of Rs 10,000.
In India, people can be married for years and still not be registered under the Registrar of Marriages for one very simple reason–they think the process is complex and lengthy. As a culture that values rituals over actual proof, marriages across various communities stop after the rituals are completed.
There is a lack of consistency among government officials as some demand registered marriages with a marriage certificate and others accept ritualistic ones such as the Nikahnama (marriage contract among Muslims). This has contributed to the confusion whether couples should bother registering their marriage or not.
A survey concluded that couples would choose to register their marriages if the process was simplified, and preferably converted into an online process.
What are the laws for Marriage Registration in India?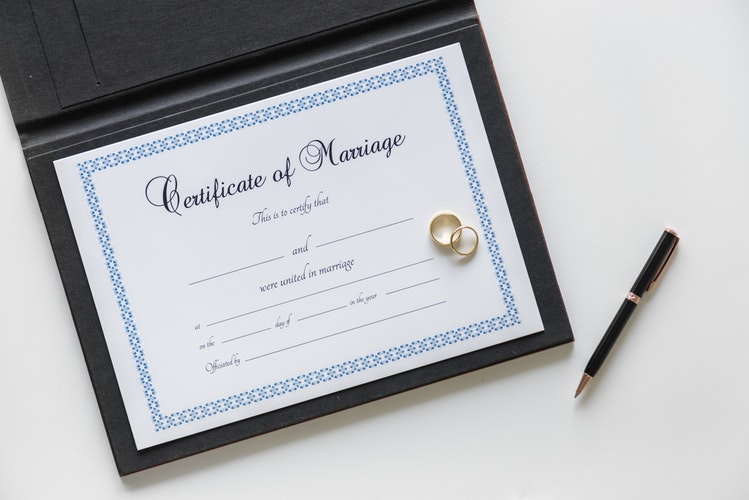 Source: Unsplash
1. Different laws and Acts such as The Hindu Marriage Act of 1955, The Indian Christian Marriage Act of 1872, The Foreign Marriage Act of 1969, The Special Marriage Act of 1954, The Parsi Marriage and Divorce Act of 1936, The Anand Marriage Act of 1909 and The Kazis Act of 1880.
2. The states of Punjab, Delhi, Haryana, Rajasthan, Odisha, Tamil Nadu, Meghalaya, Uttarakhand, Mizoram, Karnataka, Goa, Puducherry, Jammu and Kashmir, Tripura, Bihar, Madhya Pradesh, Kerala and Chhattisgarh have separate regulations for the compulsory or voluntary registration of marriages in their respective regions.
3. The Compulsory Registration of Marriages Act of 2005 was drafted by the National Commission for Women. This Act stated that every marriage solemnised or conducted between citizens of India or where at least one of them is a citizen of India, performed either within the country or elsewhere, under any law or custom governing such marriages, shall be compulsorily registered with the appropriate Registrar of Marriages. The Act also stated that it was the duty of both the parties to the marriage to take all necessary steps for registration of the marriage.
4. In the Seema versus Ashwani Kumar case in 2006, the Supreme Court of India observed that all marriages of persons who are citizens of India, irrespective of the various religions they may belong to, should be registered compulsorily in their respective States, where the marriage is solemnised. Furthermore, as and when the Central Government enacts a comprehensive Statute regarding this issue, the same shall be placed before the Court for inspection. This historic judgment also referred to the Bill produced by the National Commission of Women in 2005, named the "Compulsory Registration of Marriages Act".
---
You May Also Like: Skip The Sub-Registrar's Office, Get Your Marriage Certificates Online in Karnataka
---
What are the marriage registration laws around the world?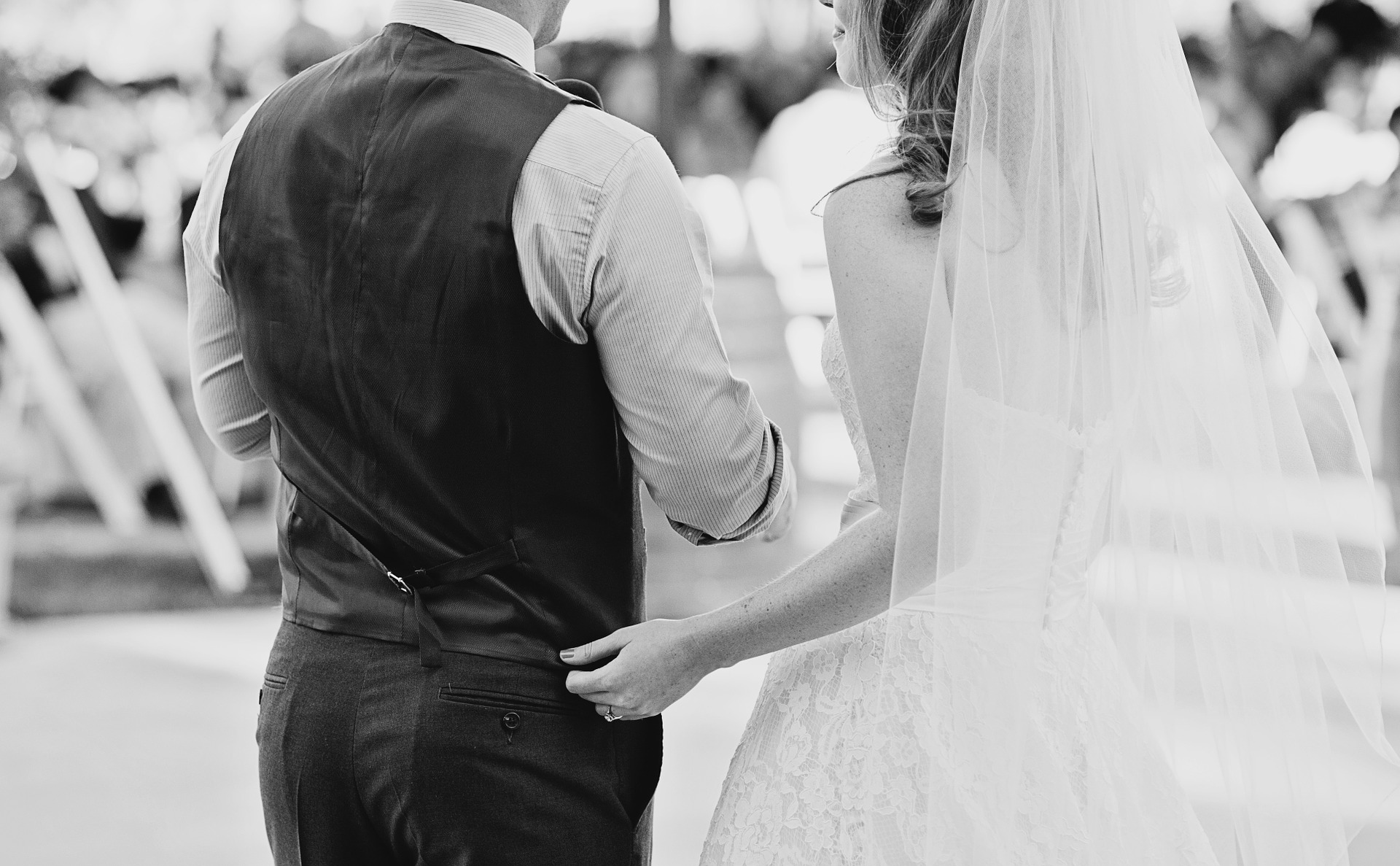 The United Nations has recognised the importance of creating a record of events such as birth, death and marriage.
It believes that creation of such a civil registry for citizens serves the purpose of creating a legal document that could be used to protect and establish the rights of individuals.
1. In South Africa, laws of marriage are laid down in the Marriage Act of 1961 where marriages can be registered postnuptial and non-registration does not affect the validity of the union.
2. The Muslim Marriages and Divorce Registration Act of 1974 in Bangladesh was introduced to provide a complete procedure by which all marriages solemnised in the country should be registered. Non-registration of marriages is punishable with simple imprisonment of up to two years or a fine of 3,000 taka.
3. In Pakistan, it is compulsory for every marriage solemnised under the Muslim law to be registered under the Muslim Family Law Ordinance of 1961. Even the Hindus in Pakistan are required to get their marriages registered under the Hindu Marriage Bill of 2017.
4. In Turkey, there is no specific law on registration, but the marriage is concluded only through a civil ceremony in front of the Registrar. This requirement had started from the Turkish Civil Code enacted in 1926 which was amended in 2001.
5. In Indonesia, the Marriage Law of 1974 provides for compulsory registration of marriages in the country.
6. The Australian Marriage Act of 1961 provides registration of marriages in the country.
7. Sri Lanka's Muslim Marriage and Divorce Act of 1951, which was put into action in 1954, requires that all marriages solemnised in the country have to be registered compulsorily under the said Act.
8. There is a requirement of registering and celebrating a marriage before a public or governmental authority and the certificate of marriage is the only admissible means of proof of marriage in the Civil Codes of various countries, such as the French Civil Code (France), the Italian Civil Code (Italy), the Civil Code of Brazil, the Portuguese Civil Code of 1966 (Portugal) and the Civil Code of Quebec (Canada).
Conclusion
With the government putting together a strong legal framework for compulsory registration of marriages to end sinister practices and allow reaping package of benefits, there has been a spurt in the registrations. Startups like ItzEazy.in are also assisting in this procedure.
(Written by Himanshu and Edited by Shruti Singhal)
About the author: With over 14 years of significant experience pioneering sales, business development, consulting, strategic alliances in the Telecom & IT industry; Himanshu started ItzEazy in January 2015 as a One stop solution for RTO services, Passport, Marriage Certificate, Birth certificate, PAN card, Visa, IT Return, Company Registration and so on. Himanshu received his undergraduate degree in B.Tech.(Electrical) from BIT Sindri and an MBA from MDI Gurgaon.
NEW: Click here to get positive news on WhatsApp!
Tell Us More
We bring stories straight from the heart of India, to inspire millions and create a wave of impact. Our positive movement is growing bigger everyday, and we would love for you to join it.
Please contribute whatever you can, every little penny helps our team in bringing you more stories that support dreams and spread hope.