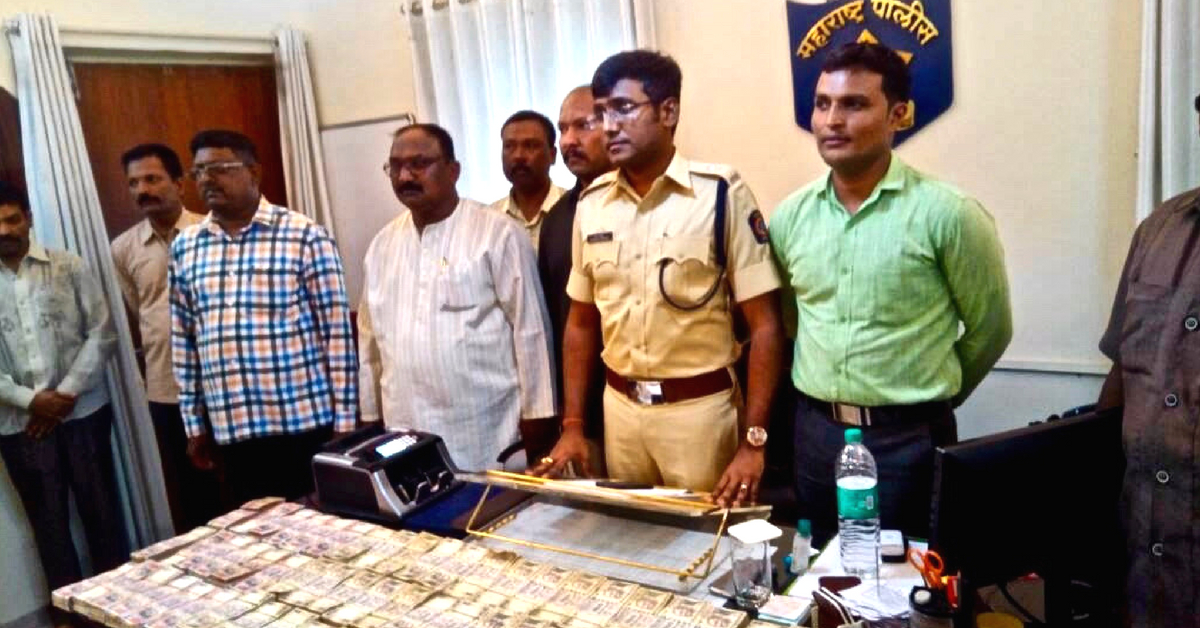 In an exclusive interview, Malegaon's dynamic ASP, IPS officer Harssh A Poddar, explains how the police is effectively tackling illegal trades and communal friction in the Maharashtra town.
A small town about 110 km away from Nashik with sizeable populations of Muslims and Hindus, Malegaon has long been an important commercial centre of handmade textile. However, the Maharashtrian town also has a long history of violent strife, bomb blasts and communal disturbance. As such, it presents a formidable challenge to law enforcement agencies.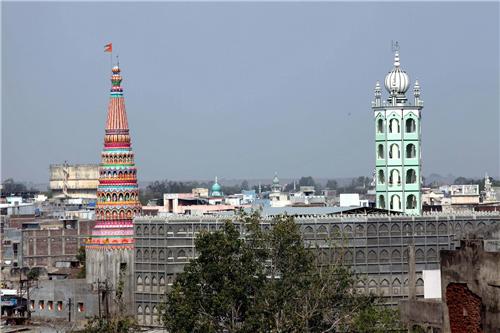 Declared a sensitive area in 1932, Malegaon saw a clash of processions in 1963 when Ganesh Visarjan and Muharram fell on the same day. The town also saw communal violence in 1984 and in 1992 in the aftermath of the Babri Masjid demolition. Major riots also erupted in October 2001 (soon after the US bombing of Afghanistan).
In 2006 and 2008, multiple bomb explosions rocked the town, injuring many citizens and destroying property worth crores. Malegaon also saw communal riots, yet again, in 2014, 2016 and as recently as February 2017.
Cognizant of these facts, the local administration has made considerable efforts to restore communal harmony. However, its only been in the last few years that law enforcement agencies have made substantial inroads in maintaining peace in the town.
And some of the ideas that have proved highly effective in maintaining peace have come from ASP Malegaon, IPS officer Harssh A Poddar.
Speaking to The Better India in an exclusive interview, Harssh explains how the police are effectively tackling illegal trades and communal friction in the Maharashtra town.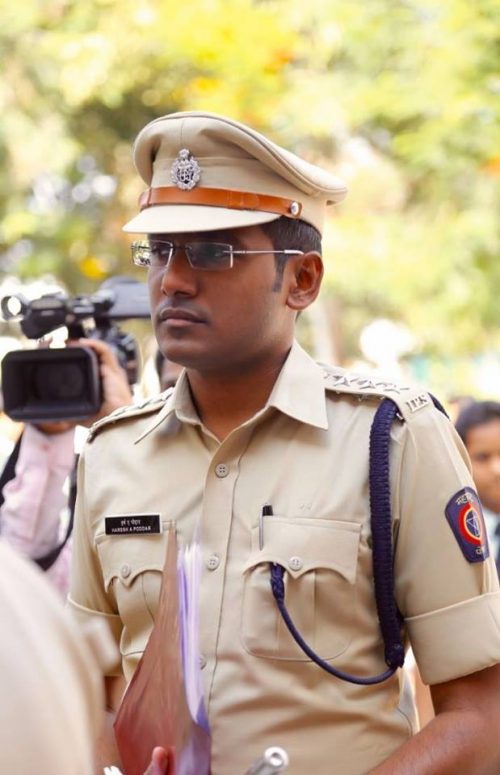 The brain behind the Maharashtra Youth Parliament, Harssh's first steps on taking charge in May 2017 was reinforcing intelligence networks and preparing police stations for social disturbances that may erupt suddenly. This included surprise riot-control drills, timely maintenance of equipment, and the creation of a community network that would provide timely information to the police force.
To ensure that irrefutable evidence was collected to identify and book unruly elements who incited the public, Harssh also got CCTV cameras installed on a series of police vans. However, while analysing the impact of these measures, he realised that most of these social disturbances were not spontaneous.
"Detailed analysis suggests that the riots weren't sudden eruptions in which the general public took to arms but were deliberately instigated by people with a past history in crime.

The instigators were almost always known troublemakers involved in some kind of illegal trade or the other that kept their funding channel going. This is why our confidence-building measures between communities weren't completely working in quelling riots in Malegaon," explains Harssh.
In the context of policing, these illegal trades — bootlegging, human trafficking, narcotics, gambling, sand trafficking, smuggling, cow slaughter, black marketing, hoarding, the sale of country weapons etc. — are generally considered 'vanilla' offences by the cops.
In Maharashtra, these offences are known as Part VI offences. Legally speaking, they are not present in the Indian Penal Code (IPC) and become offences through a series of specials laws passed by the legislature (Maharashtra Gambling Act, for instance).
Part VI offences are also the ones with the most scope for corruption in the police ranks. This is because IPC offences are taken far more seriously and are subject to much higher supervision, making them difficult for a corrupt cop to play around with.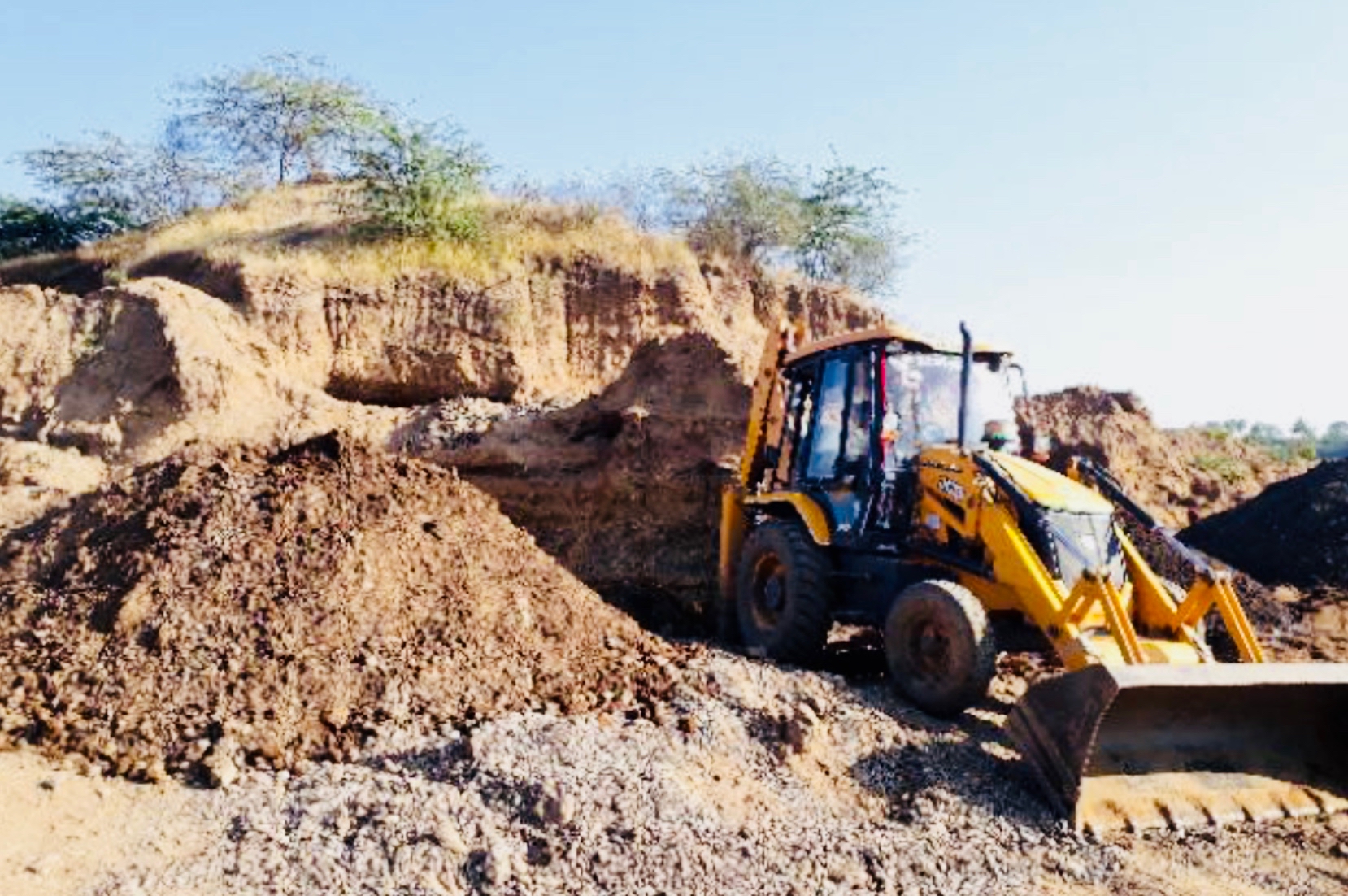 According to Harssh, these offences are also different from other criminal offences because the police force rarely get public complaints about them. Quite often, this is because they are scared of the local mafia or afraid to get involved as it doesn't directly concern them.
However, the larger picture is that the money generated by these illegal trades funds a plethora of anti-social activities that can lead to a dangerous law and order situation.
This is why Harssh and his hardworking team decided to crack down hard on these illegal trades and create a fund crunch for troublemakers. To do this, the ASP created special squads of 5-6 officers with a vehicle who reported directly to him, cutting through layers of red tape and hierarchy.
Minimising the chances for corruption, these squads started conducting unannounced 'cross-raids' (in which a superior authority raids the area of another authority). If any organised commercial den of an illegal trade was found flourishing in the area, disciplinary action was taken against the officer in charge of the station — the den's presence meant that they had been putting up with it on a large-scale.
"We only focus on commercial dens that are much bigger in scale, with the money involved running into several lakhs. This means its organised, and if its organised, it cannot be happening without the knowledge of the local police," says Harssh, adding that his squads have conducted raids to the tune of an unprecedented Rs 3 crore in the past 11 months.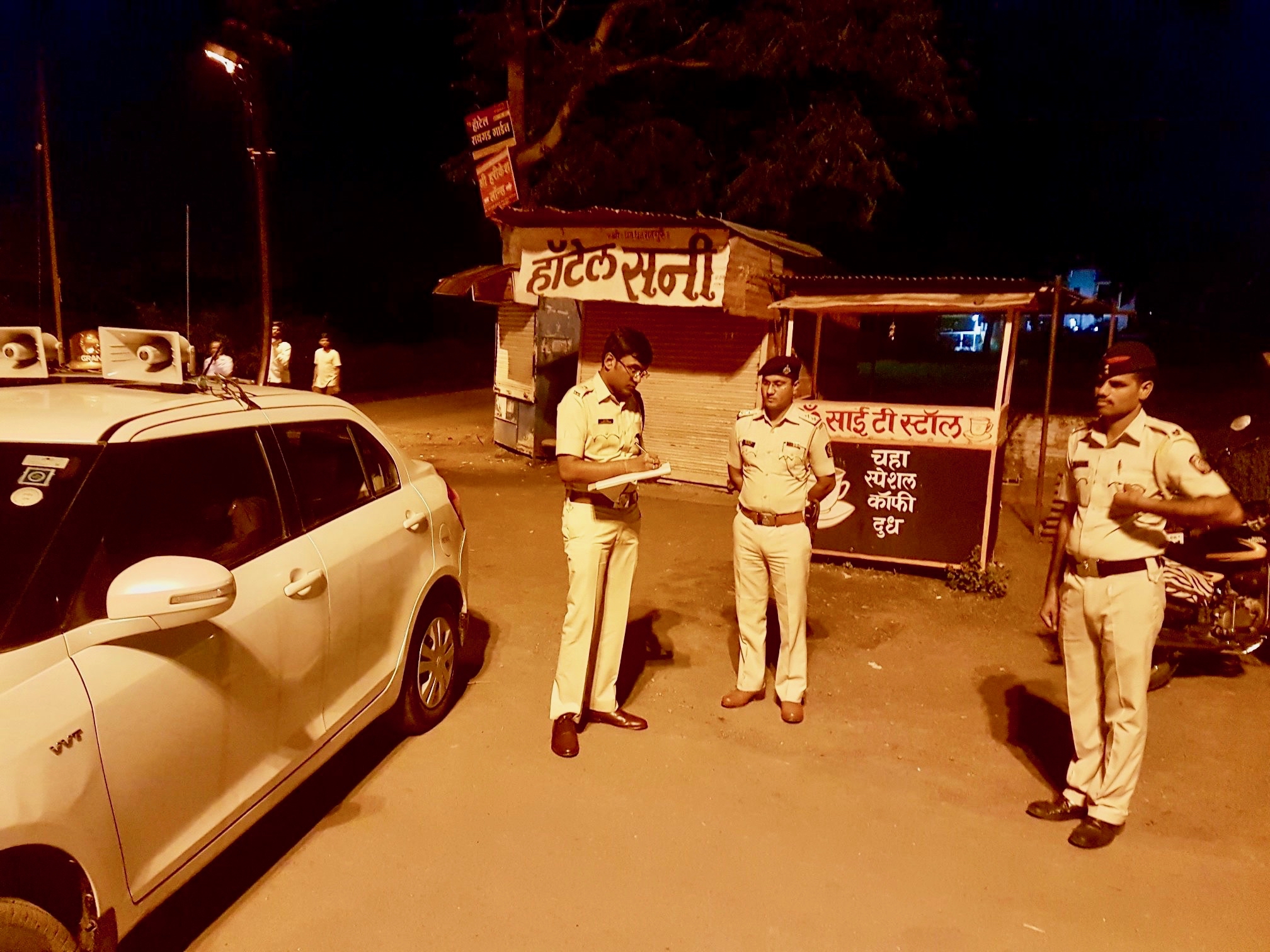 According to Harssh, other than controlling corruption in the ranks and shutting down the illegal trades, the raids conducted by these special squads have also had another beneficial fall-out — a drastic reduction in the activities of the fringe and 'moral police' vigilantes. With effective enforcement already taking place according to the law, they no longer have grounds to operate on their own.
Interestingly, to prevent these squads from being susceptible to corruption themselves, Harssh keeps revolving the police officers without any notice every two or three months. Knowing that young officers (who are fresh out of the academy) are generally more enthusiastic and keen about making their mark, he makes sure to give them a chance with these squads.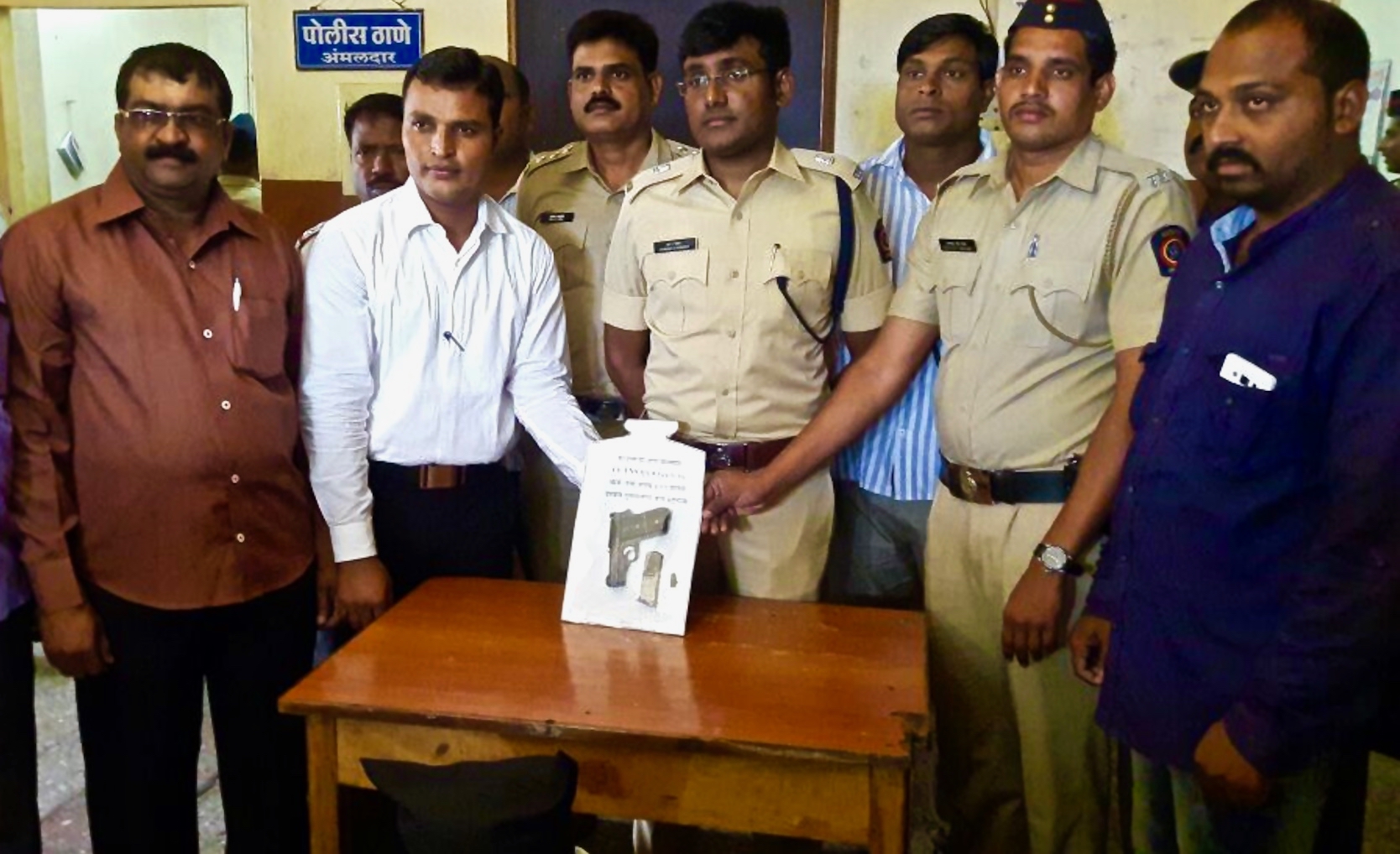 Harssh has also ensured that the public knows that intelligence channels reach all the way up to him directly. As such, he regularly gets seven to eight calls in the middle of the night providing highly specific intelligence that is extremely useful in conducting raids.
"While the information is very useful in the raids we conduct, we take extra care to ensure that this facility is not used by people to settle personal scores!" says the diligent ASP.
Unsurprisingly, all these efforts have borne rich fruits. For instance, recently, when violence erupted in several cities in Maharashtra over the Bhima-Koregaon issue, Malegaon remained peaceful and did not see even a single incidence of violence. As such, Maharashtra police plans to replicate these ideas in other districts.
However, this is not the only reason for the immense respect Harssh commands in the inner circles of the state's police force.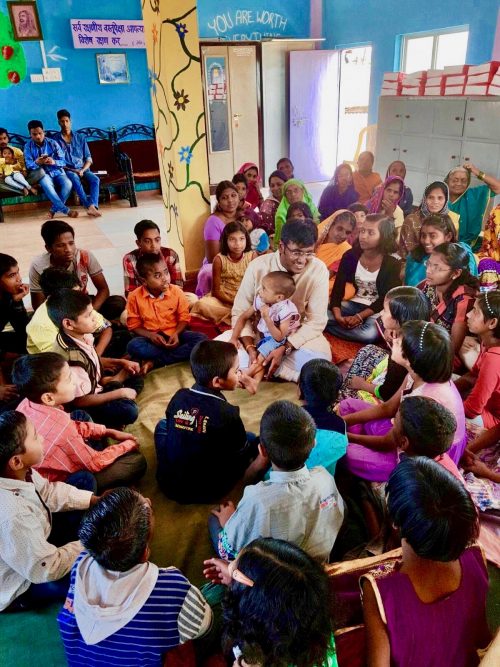 The people-centric officer has also been streamlining the management of rural police stations and getting them ISO certified with infrastructure funds from village panchayats. He has also launched an innovative project, Udaan, that provides free coaching for entrance exams and career counselling to local students.
With his initiatives giving Maharashtra's fight against crime a big boost, IPS officer Harssh Poddar has also inspired many officers across the country to think outside the box and infuse fresh ideas into policing. Here's wishing this dynamic IPS officer all the very best in all his endeavours.
(Edited By Vinayak Hegde)
---
---
Like this story? Or have something to share? Write to us: contact@thebetterindia.com, or connect with us on Facebook and Twitter.
NEW: Click here to get positive news on WhatsApp!