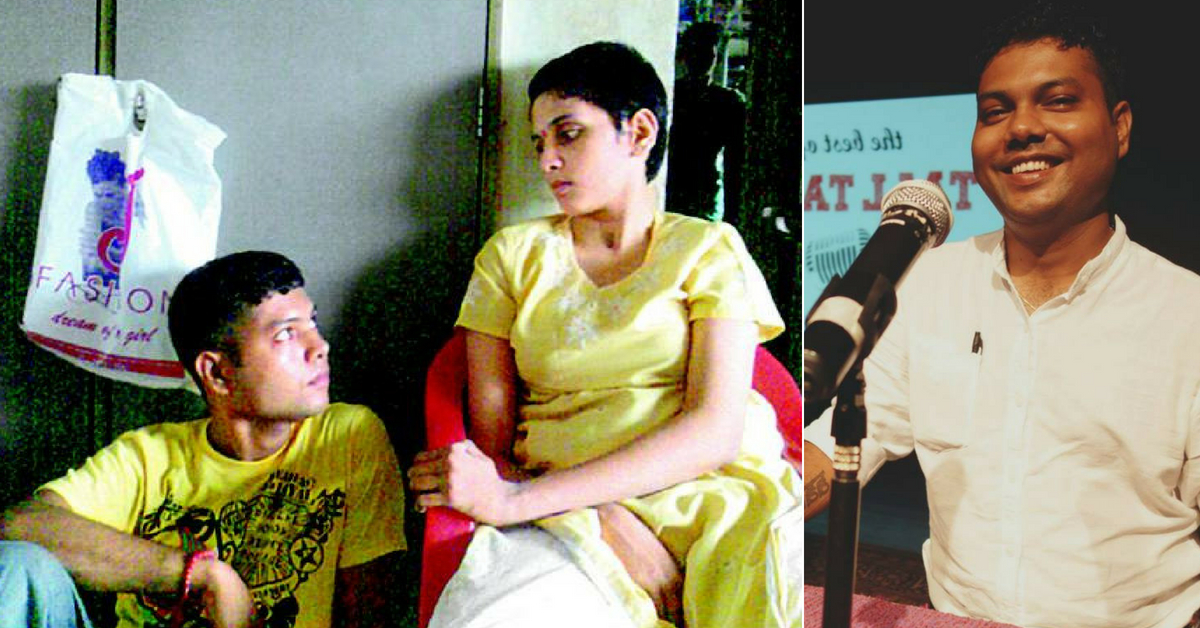 For reasons unknown to them till date, the car Aarti and her friends were driving collided with force and turned turtle. While the others got away with minor injuries, Aarti was the worst hit.
On September 21, 2006, Sunny Pawar's life came crashing down. He still remembers it like it was yesterday. At 10 am, his girlfriend of almost 15 months, Aarti Makwana, called him. She had two proxy lectures in college, and her friends were forcing her to tag along on a drive to Gorai Beach.
"I don't really want to, Sunny, but I don't want to upset them," Aarti had said apprehensively. But she did go on that drive, on Sunny's insistence, both of them unsuspecting of the tragedy that would befall her.
For reasons unknown to them till date, the car Aarti and her friends were driving collided with force and turned turtle. While the others got away with minor injuries, Aarti was the worst hit. She had suffered a brain haemorrhage. The delay in rushing her to the hospital caused her to slip into a coma.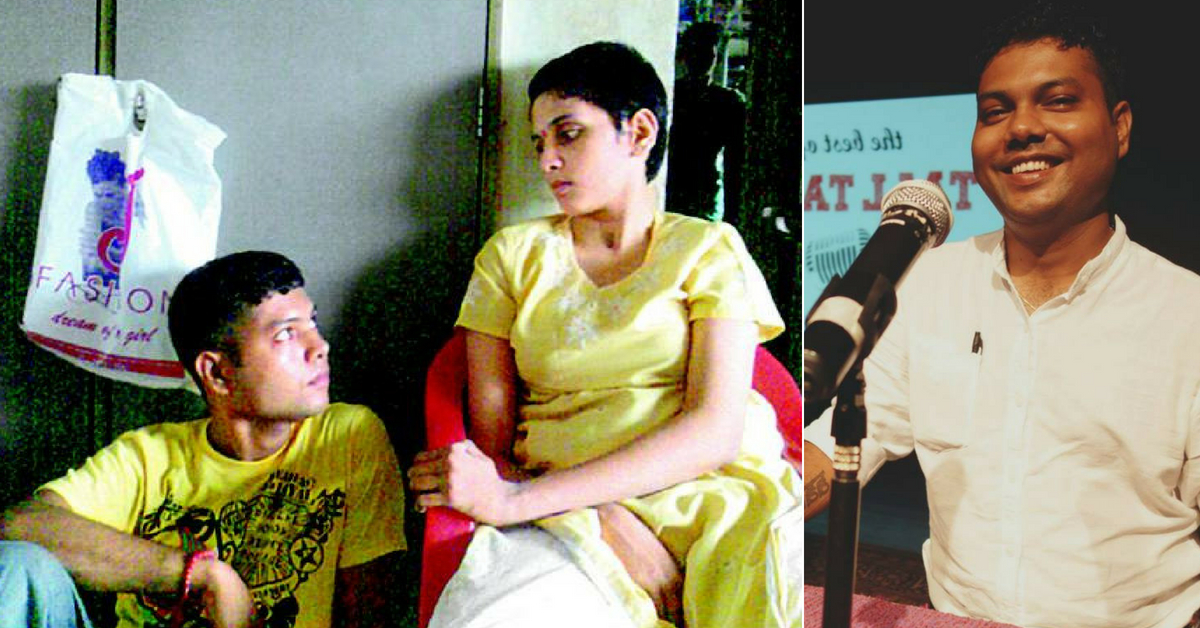 One of the good samaritans found her college ID and called her landline. Her younger sister went into a state of panic, their mum, a single mother, was working as usual at the bank. It was she who informed Sunny, who rushed to the hospital.
"Looking at her state, the doctors had given up hope even before trying at Bhayander. They wasted no time in shifting her to Jaslok that same night."
No one apart from their mutual friends, Aarti's sister and Sunny's elder sister knew about their relationship. And while her mother was shocked at why Sunny was adamant to be around, her most important concern was her daughter who was battling for her life.
The next 100 days were perhaps the worst for Sunny, who despite the pressure from his parents to return home, wouldn't listen to them. How could he? When the only person he had truly loved was on a death countdown?
"Her head was shaved, and vents were plugged into it. Subdural hematoma (SDH) required surgical drainage, the doctors at Jaslok said. It was the first day of the next four months that Aarti's mother and I would spend at the hospital. She was completely on life support. The loud banging on the door of the ward where the patient's families were put up, always caused panic. 90 per cent of the times it meant someone was dead or was on the verge of dying. It was unnerving, knowing she could have died," recalls Sunny, in an interview with The Better India.
Four months at the hospital meant mounting bills, way beyond the Rs 15,000-20,000 Aarti's single mother would earn monthly. Sometimes, this amount would be spent on medicines and ICU charges on a single day.
Sunny was still a student. But his grief did not deter him from leaving any stone unturned to arrange funds for Aarti's treatment.
From his close friends to relatives, they had gone to everyone for the first three months, exhausting all their resources. Until one day, when he was outside Aarti's ward, he came across a newspaper article. A girl who was attacked in broad daylight had suffered a similar injury like Aarti. Fortunately for her, readers extended a helping hand, and actor Fardeen Khan went on to fund her entire treatment.
Sunny knew it was the only option he had. While he would take care of Aarti during the better part of the day, most evenings were spent visiting newspaper offices, all of whom turned him away not understanding the sensitivity behind it or demanding money to publish the story as an advertisement or give a simple appeal without actually covering it. The only ray of hope was journalist Anand Holla from Midday who chose sensitisation over sensationalism.
Soon, Sunny and Aarti's story had created a stir in the media.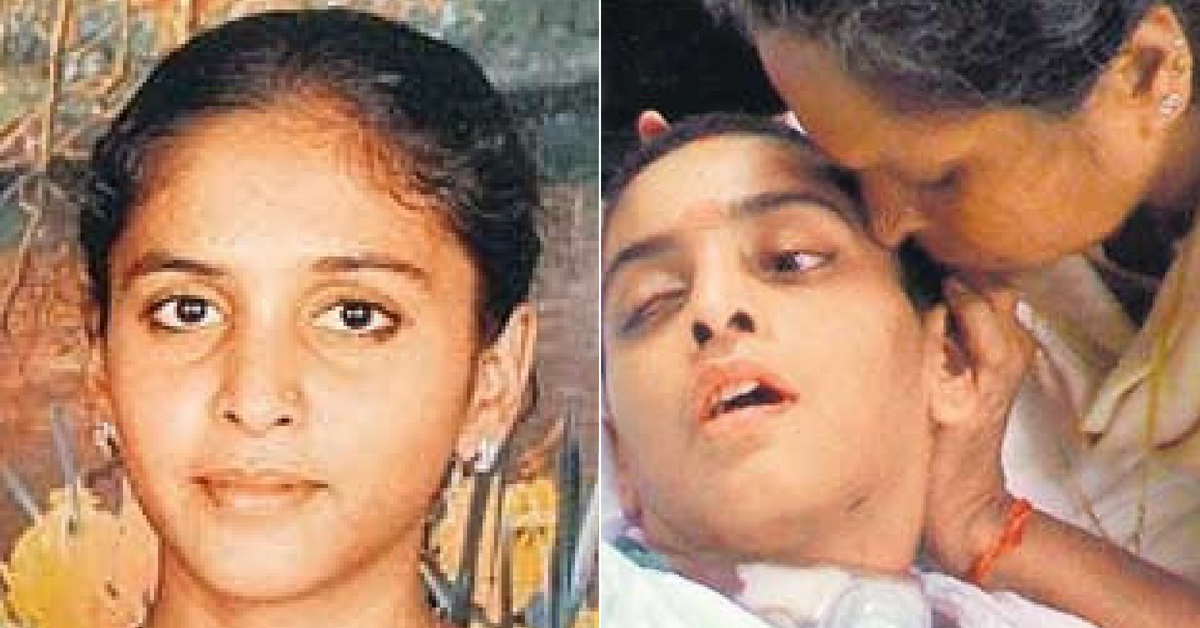 "The young boy who stayed by his girlfriend's bedside for over 100 days", the headline said.
Overnight they were deemed as the symbols of love in a cynical city which had no time for love.
Every few months, Anand would run a follow-up story, thanking good samaritans and requesting funds for Aarti's treatment.
People from all walks of life helped them. While someone contributed their first salary, veteran actor Waheeda Rehman and a few NGOs came forward to help fund Aarti's treatment.
All the naysayers who felt Aarti wouldn't make it were proven wrong. Sunny never gave up.
She was shifted to the general ward. For the first time in three months, Sunny had slept on his bed.
She had finally started breathing on her own. The doctor sanctioned removing her food pipe allowing Sunny and her mum to feed her liquids and semi-solid foods. The bills continued to mount, but that was the maximum doctors could do. Sunny was told Aarti was good to go home but would require full-time care.
In December 2007, Aarti was discharged. Her room at home was converted into a hospital room. The right side of her body was completely paralysed. So from feeding, to bathing and changing her clothes, Sunny did everything.
"I was completely involved in her care. When I had to take a breather, I would call people for funds. She was bedridden, couldn't sit, talk or walk. And she just vaguely acknowledged that her mother and I were her caregivers. When her mother would say, she thought Aarti recognised us; I would bluntly shut her down saying she didn't. Because I was scared if she did remember us on one day and forgot us on the next, I would lose my sanity," says an emotional Sunny.
From the first time they had met in the hospital ward as complete strangers, watching the person they both dearly loved almost die, Aarti's mom and Sunny became each other's support system through her recovery.
And while Sunny and Aarti's love story is perhaps one of the most beautiful stories this generation was fortunate to witness, it didn't get its happy ending. On 14th June 2010, Aarti was down with a very high fever. Because it was raining heavily, Sunny and her mother couldn't take her to the doctor immediately. When she was rushed to the clinic a day later, the doctor sensed something wrong. She was rushed to the hospital and had contracted pneumonia.
"She had turned pale. She looked afraid and exhausted like a delicate child. None of us could have foreseen it. But at 8:30 that evening, my Aarti breathed her last. Aarti had regressed to being a child back again in these four years. She was never the same. She had turned into a newborn child. And her mother and I had lost our four-year-old child.
"I stood shocked. The only thoughts in my head were, how do I bring her back? My body was on autopilot. We got her body from the morgue, home, finished the final rites the following morning," says Sunny.
Sunny was on the verge of depression. He continued to face eating and sleeping disorders. He would get up in the middle of the night, feeling overwhelmed, suffocated and drained. But he knew he had to push himself through this for Aarti.
"Pain is inevitable, but suffering is optional. And so I told myself – resilience is better than resistance. That is how the abrupt end of our story turned into a new beginning for me," shares Sunny.
---
Read more: Once Suicidal, This 27-Year-Old Mumbaikar Now Feeds Hundreds Every Day
---
When he had become a full-time caregiver for Aarti, Sunny had quit his CFA course. But he decided to let go of a career in finance after her demise and study social work.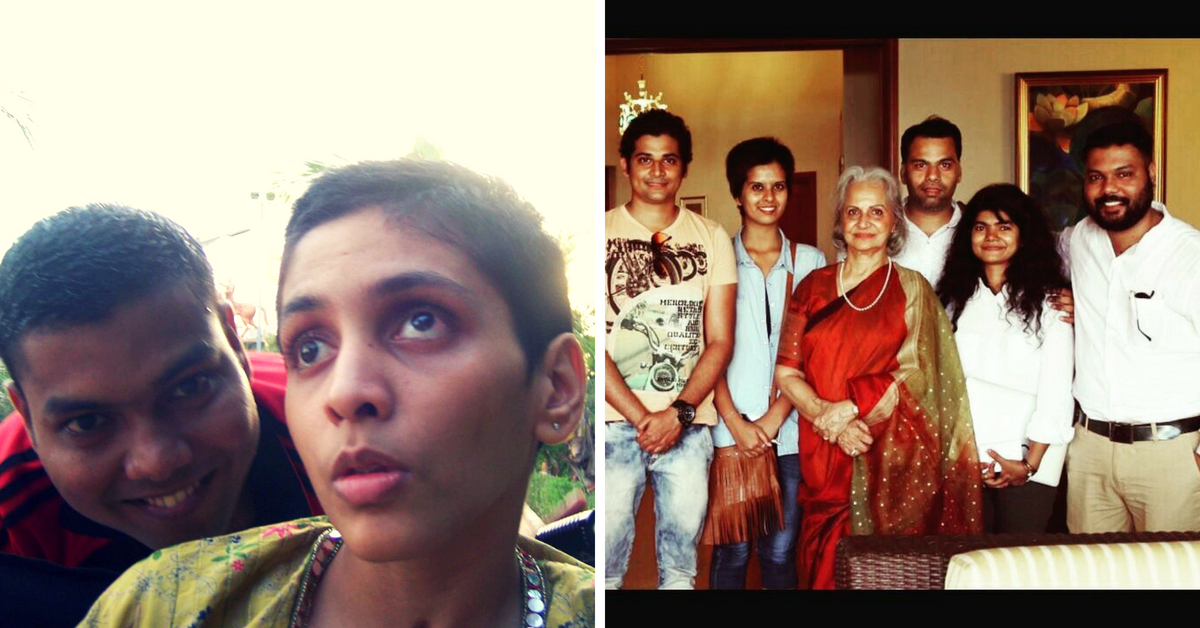 "In the 15 months I spent in the hospital, I had seen people lose their loved ones, struggling to save them despite lack of money. So I decided to make it my sole purpose to help people in need connect with donors and work in the development sector."
Sunny completed his masters in Social Work from the city-based Nirmala Niketan College of Social Work and started working with the Minim Charitable Foundation to motivate youth struggling with depression and lack of motivation due to academic pressures. For those finding it difficult to study in mainstream education, Sunny helps them channelise their energies through counselling, get them enrolled in vocational training by referring them to vocational training centres.
For those struggling with finances for basic education, he helps arrange funds. From a Class 9 dropout domestic help who moved on to work as a customer executive at Faasos to underprivileged students, Sunny has reached out to over 500 people till date.
"Aarti and I were two sides of the same coin. She was childlike, yet had a nurturing aura around her. Cheerful, bubbly, full of life, hopeful, passionate, and compassionate, she saw opportunities in challenges, but I saw challenges in opportunities. She typically had a new ambition every day. Sometimes she wanted to be an interior designer, but one dream she nurtured was to become a social worker. Ever since her death, I am evolving. Keeping our shared dream alive to reach out to people and help them," says Sunny.
When I tell Sunny, he was indeed a miracle for Aarti, he is quick to say, "I hope wherever she is, she will be proud to see her laidback Sunny turn into a trailblazer. It wasn't I who rescued her. In the true sense, it was Aarti who rescued me."
If Sunny's story inspired you, write to him at sunny6rt@gmail.com. Call him at 9892856554 to make contributions to the Minim Charitable Foundation.
(Edited by Shruti Singhal)
Like this story? Or have something to share?
Write to us: contact@thebetterindia.com
Connect with us on Facebook and Twitter.
NEW: Click here to get positive news on WhatsApp!