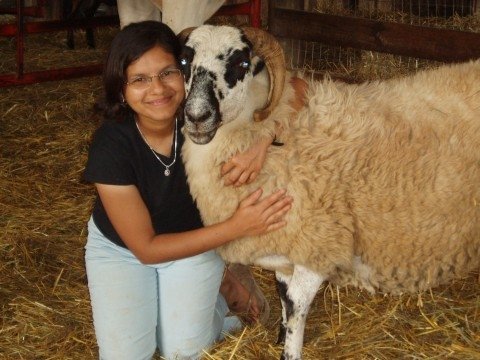 She starts working at 4 in the morning to ensure she caters to the needs of every stray dog that needs her help. An animal lover since childhood, she has been helping stray animals for 15 years now. This young lady has led over 10,000 stray animals to a healthier, safer and better life all by herself.
She starts working at 4 in the morning to ensure that she caters to the needs of every stray dog that needs her help. An animal lover since childhood, she has been helping stray animals for 15 years now. This young lady has led over 10,000 animals to a healthier, safer and better life all by herself. 
Roshni D'Silva's regular day starts at 4 am every morning with a big backpack that contains food and medicines, as she goes to various corners of the village to look after street dogs and cats. And when, even after a long morning some animals are left unattended, she visits them in the later hours of the day to make sure each one of them receives equal attention.
She treats injured animals on the spot and makes sure that they are safe and sound before moving on. This tiny girl has a big agenda to fulfill as she dares to approach a scared, and sometimes wild, dog with ease and calms him down. She befriends those stray animals which are mostly ignored by all.
The animals who were once scared, injured and angry have now become her friends as they wag their tails and follow her home as soon as they see her; even villagers have started knowing her and reach out to her whenever they need help.
D'Silva's goal is different from that of other girls of her age – she wants to work with stray animals as long as she can. "My heart lies with them," she says.
The start
Born and brought up in Dubai, D'Silva spent 17 years in a country where there weren't many stray dogs. But whenever she visited India to meet family and friends, she came face to face with the terrible condition these stray animals lived in.
"Being an animal lover since childhood, I couldn't see their deplorable condition. I wanted to do something to change their lives," she says.
Her desire to work with stray animals got fulfilled when she permanently shifted to India at the age of 18. To give shape to her motive and to learn more about dealing with stray animals, she associated herself as a volunteer with a Mumbai based NGO where she learnt the technique of handling stray animals and sterilizing them. She got some experience in this field which gave her confidence a boost.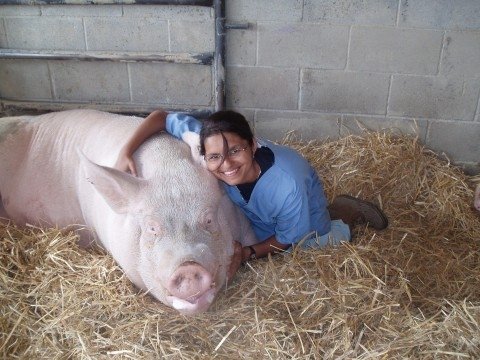 Later on, she joined Karuna Society where her mother held the position of VP. "I always saw an environment of love, care and compassion for animals in my family. My mother was the biggest example and inspiration," she says.
This was not it! There was a lot more that she wanted to learn and understand. The intense desire to understand animals took her to United Kingdom where she completed a course in animal management.
"But unfortunately that course wasn't of great help as they did not teach much about stray animals. It was not relevant to Indian conditions," says D'Silva. After two years, she returned to India and started working with PETA which gave her a lot of exposure in this field. Since then, she has never looked back.
She continues to work with Karuna Society now in Puttaparthi, intensely hoping to make life a little better for these ignored creatures.
How does she do it?
The process starts with winning trust of the animal by giving him some biscuits. And when she starts getting friendly vibes from him, she goes closer and holds him. Later on, if the animal is slightly injured, she treats him on the road, while severely injured animals are taken back to Karuna Society for further treatment.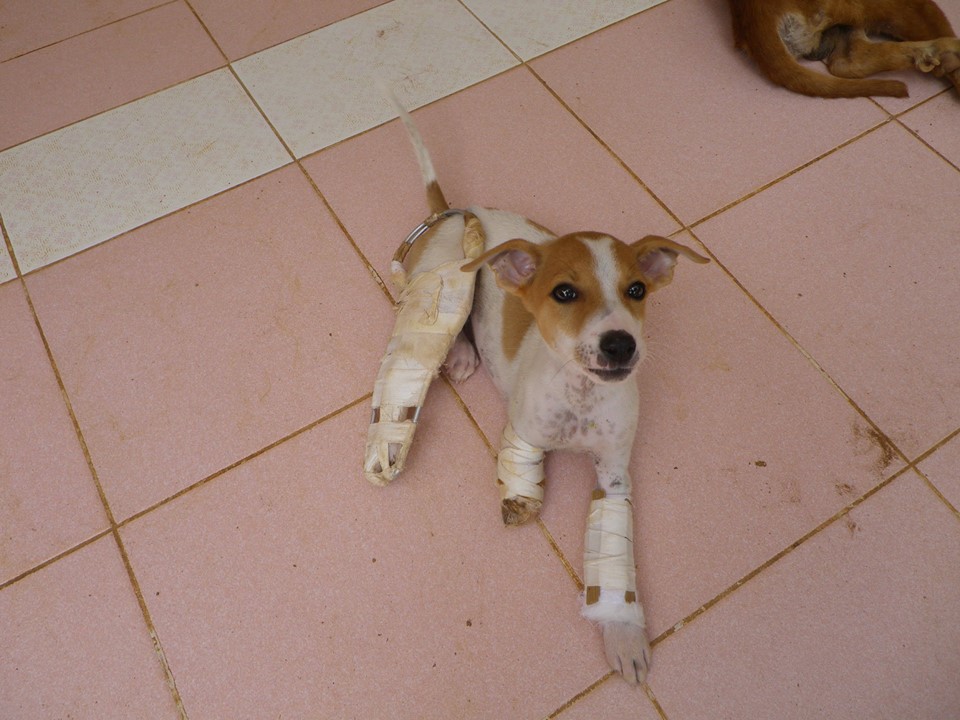 If the animal is too wild to control, she gives him treatment tablets and sedatives to calm him down and then takes him to Karuna Society for further inspection.
"Well, it is difficult to understand them. Sometimes the animals might wag their tail but it isn't necessary that they are open for a personal encounter with you. So you have to be really careful while dealing with them. I have been bitten quite a lot of times too," she says.
So far, she has operated and worked with over 10,000 animals in a time span of 15 years. Apart from dogs and cats, which are her usual patients, she has also treated hens and donkeys in the village.
The impact of her work reflects on the attitude of the people. "Earlier they would hardly care about stray animals and would shoo them away. But now, when they see me working so closely with these animals, they have started showing compassion too," she says.
People have become more cooperative and her phone keeps ringing all day with people seeking her help.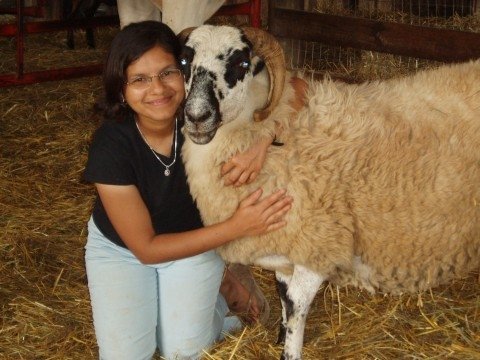 The challenges
"It is a different and challenging profession. I have to travel to unknown places at odd hours. Also, dealing with animals is not easy and can be dangerous. My family worries a lot, but they understand my passion and are happy with my choices," she says.
She says that every dog is different and should be dealt with differently. "You have to give them time to adjust," she says.
She considers herself lucky to have met nice people who always supported her in her work. Apart from a couple of incidents of dog bites and unexpected reactions from the animals, her journey has been smooth and fun.
"This is my work and it is my great pleasure that I am in a position to help these animals who are looked down upon by most of us," she says.
In the future, she wants to continue this work as she believes there are very few people who are working in the field to help these animals. She aims to involve many more people with her initiatives.
What can you do to help street animals?
"The most important thing is not to scare them and shoo them away. They need love and affection the most," she says.
In case you see an injured animal, call the helpline number and wait with the animal till help arrives. "Most of us think that once we make the call, our work is done. But it is important to stay with the animal and make sure that he doesn't run here and there hurting himself even more," she says.
Another important thing is to look after your own safety. Sometimes these animals tend to attack as they might be too scared or might not be in a sound mind. In that case, maintain a safe distance and distract the animal by giving him something to eat.
And once the animal is calm you can go ahead, pat him and even hold him if he allows it till help comes.
It is people like D'Silva who restore our faith in humanity and make us believe that there is someone to look after even those who are always ignored.
Like this story? Or have something to share? Write to us: contact@thebetterindia.com, or connect with us on Facebook and Twitter (@thebetterindia)
Thanks for the story tip: Dr. Lakshmi Iyer.
Tell Us More
We bring stories straight from the heart of India, to inspire millions and create a wave of impact. Our positive movement is growing bigger everyday, and we would love for you to join it.
Please contribute whatever you can, every little penny helps our team in bringing you more stories that support dreams and spread hope.