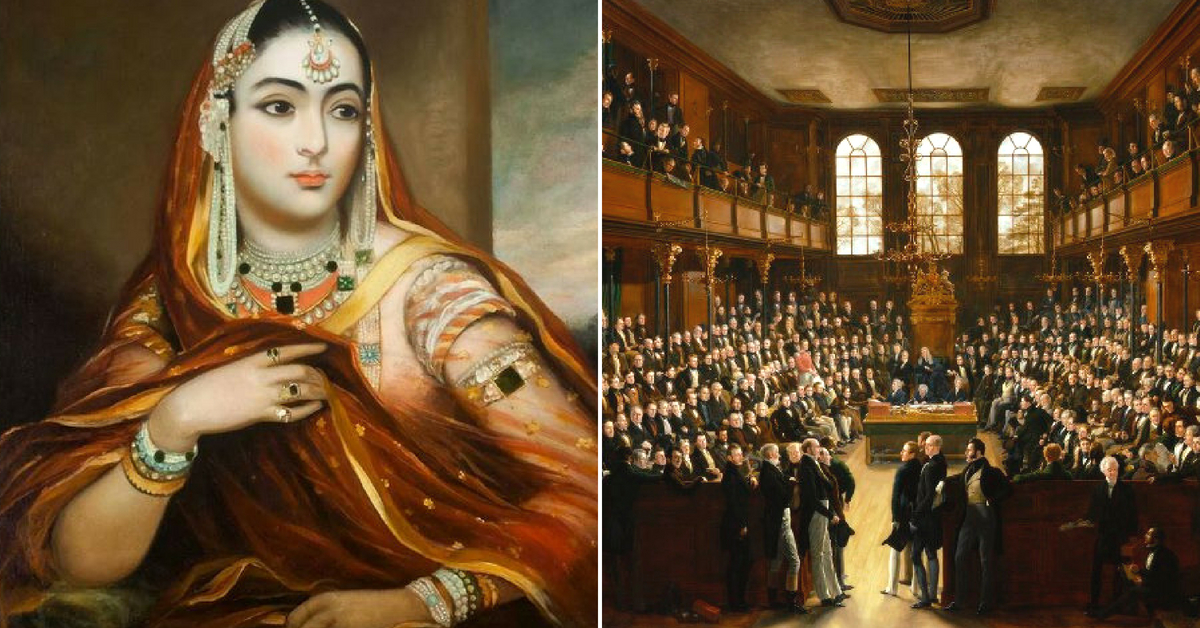 Few Indians know the story of Jenab Aliya Begum a.k.a Malika Kishwar, the remarkable queen of Awadh who lies in an unmarked grave at Père Lachaise cemetery in Paris.
Perhaps the most visited cemetery in the world, Père Lachaise in Paris receives over 3.5 million visitors each year; nearly the same number of people who hit up the Empire State Building in the same amount of time!
Unsurprising, since the hillside graveyard is the resting place of some of the planet's most famous artists, writers, and musicians. Oscar Wilde, Jim Morrison, Edith Piaf, Marcel Proust and Frederic Chopin — they all have their final homes on the premises of Père Lachaise, with trains of 'tombstone tourists' coming to pay homage to these legends.
However, few people have heard of the forgotten Indian queen who has lain at Père Lachaise in an unmarked grave for far longer than many of her venerated neighbours.
Here's the story of Jenab Aliya Begum a.k.a Malika Kishwar, the remarkable queen of Awadh (in present-day Uttar Pradesh).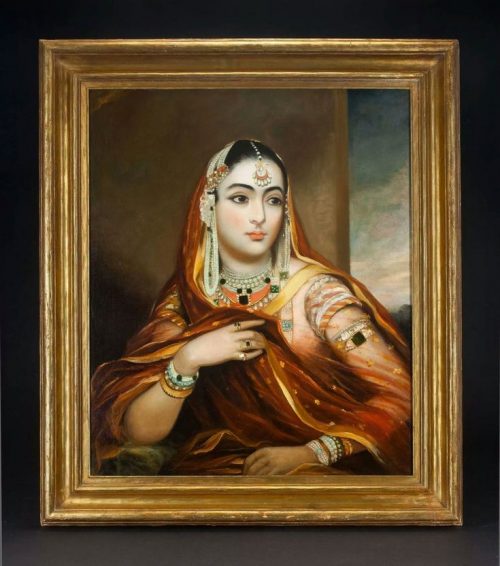 "Tari ki raah se jata hai qafala dil ka (A convoy of sorrows has come out on the waterway)" were the words written by the Nawab Begum of Awadh — a poet and the mother of King Asaf-ud-Daula — in 1778 when the first Governor-General of India, Warren Hastings, wrongfully seized her jewels and huge amounts of money from the royal treasury.
Nearly 80 years later, in mid-nineteenth century, the kingdom of Awadh again faced unjust actions by the colonial British Raj.
Under the Doctrine of Lapse, the then Governor-General of India, Lord Dalhousie, had decreed that if a ruler did not have a direct male heir (adopted children would not be admissible) or if the ruler was unable to ensure good governance, his kingdom would be taken by the East India Company, which retained the arbitrary right of the aforementioned determination.
Using this unfair annexation policy, the British Resident of Lucknow alleged that Awadh was being misgoverned and banished its ruler Wajid Ali Shah to Calcutta for the rest of his life. A peace-loving man of refined tastes, Shah was a popular ruler and this decision by the British was one of the main reasons why Awadh became a major seat of the uprising of 1857.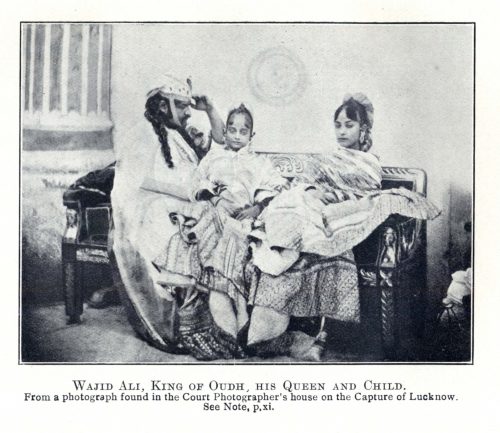 And so, Wajid Ali Shah left his ancestral seat for Calcutta, with the intention of travelling to London and convincing Queen Victoria to reverse the annexation of Awadh.
While his brave wife, Begum Hazrat Mahal, decided to stay back and challenge the British decision, the Nawab was accompanied by his feisty mother, Jenab Aliya Begum a.k.a Malika Kishwar.
However, Wajid Ali Shah fell seriously sick on reaching Calcutta (where he was immediately imprisoned at Fort William) and couldn't go further. But his undaunted mother decided to go on to England alone, determined to win back that which was her family's by right.
At that time, journeys to distant lands by Indians, especially those across oceans, was heavily frowned upon, This embargo was especially applied to royal women who were expected to know little beyond their sequestered palaces. This, however, did not deter the ageing Kishwar, from sailing on June 18, 1856, to the cold climes of London to speak to the British queen in person.
After all, Kishwar declared, Victoria was "also a mother"; she would recognize the injustice unleashed by her people, and restore to Awadh its rightful king and honour. But nothing but heartbreak awaited Kishwar at London, for Queen Victoria refused all her initial requests for an audience.
---
Also Read: Remembering Noor Inayat Khan, the Indian Spy Princess Who Died Fighting the Nazis
---
Even when an audience was finally granted, Kishwar quickly realised that the English queen had little to offer her besides polite conversation since the real power lay with the British Parliament. So she turned to them but they dismissed her petition on false grounds. Furthermore, they told her that if she wished to travel, she would have to declare herself a "British subject" to get the required passports.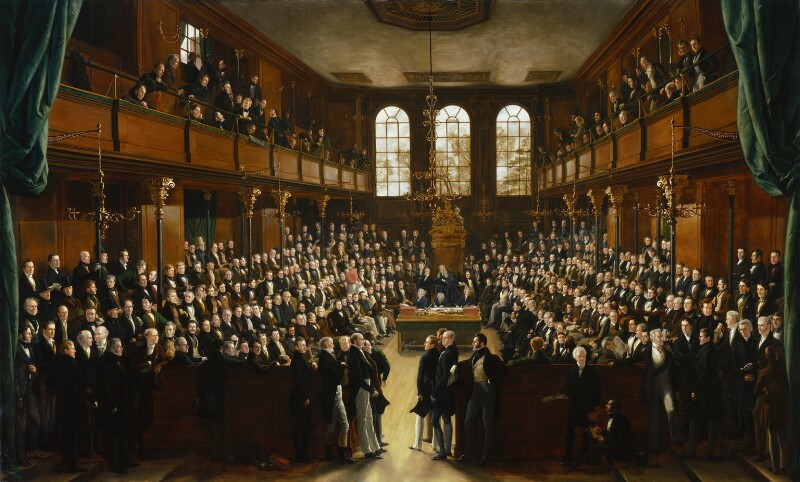 Insulted and infuriated, Kishwar refused to do anything of the sort, even as the Sepoy Mutiny of 1857 worsened matters. Fixated upon demonstrating their superiority and strength, the British were now unwilling to relinquish even a fragment of their hold on Awadh.
And so, in 1858, a defeated and despairing Kishwar decided to return to India via France. Maybe she could convince the French to intervene? But by this time, the exhausted queen's health was already in decline and on January 24, a seriously ill Kishwar breathed her last in Paris. Her simple but stately funeral was attended by representatives of the Turkish sultans and a marble cenotaph was constructed over her tomb.
By the time the news of her death reached Awadh, Kishwar's daughter-in-law Hazrat Mahal has already mustered a rebel force to recapture Lucknow and crown her 11-year-old son as the ruler of the kingdom.
For young Hazrat, the news came as a terrible shock — there had been immense affection and admiration between the two queens, both recognizing the innate strength in each other.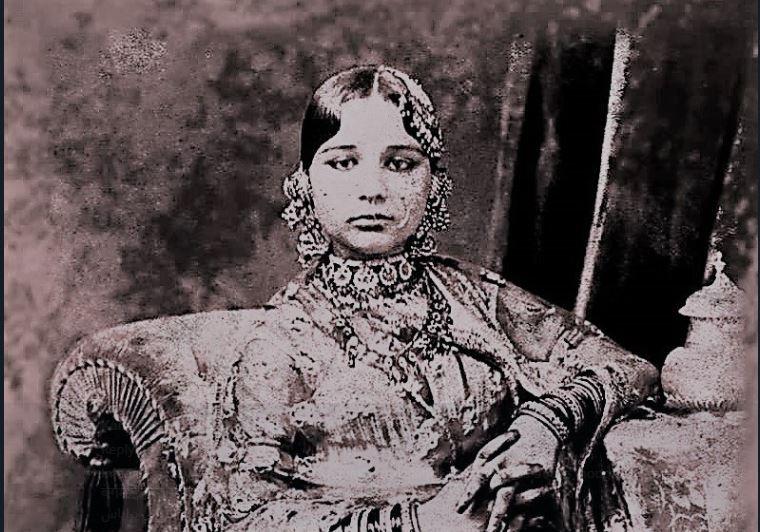 Consoling herself that Kishwar would never have forgiven herself if she had not done every possible thing to save her son's throne, a heartbroken Hazrat threw herself into the rebellion against the British. She ruled for ten months as regent and it was under her leadership that the British were confined to the Lucknow Residency, events that would later become famous in history as the Siege of Lucknow.
But the focussed might of the British Army was too much to hold of for long and Hazrat's rebel forces were eventually defeated. Rejecting the life of comfort and privilege offered by the British, she took political asylum in Nepal and it was here that she died on April 7, 1879.
As for Kishwar's grave in Père Lachaise, it lies in ruins — the marble cenotaph having fallen to pieces long ago. Unmarked and unsung, it sits quietly in a graveyard full of magnificent memorials, waiting to tell the tragic tale of a remarkable queen who has been forgotten by her people.
(Edited By Vinayak Hegde)
---
Also Read: The Forgotten Rani of Ramgarh Who Raised An Army To Fight The British
---
Like this story? Or have something to share? Write to us: contact@thebetterindia.com, or connect with us on Facebook and Twitter.
NEW: Click here to get positive news on WhatsApp!
We bring stories straight from the heart of India, to inspire millions and create a wave of impact. Our positive movement is growing bigger everyday, and we would love for you to join it.
Please contribute whatever you can, every little penny helps our team in bringing you more stories that support dreams and spread hope.
Tell Us More