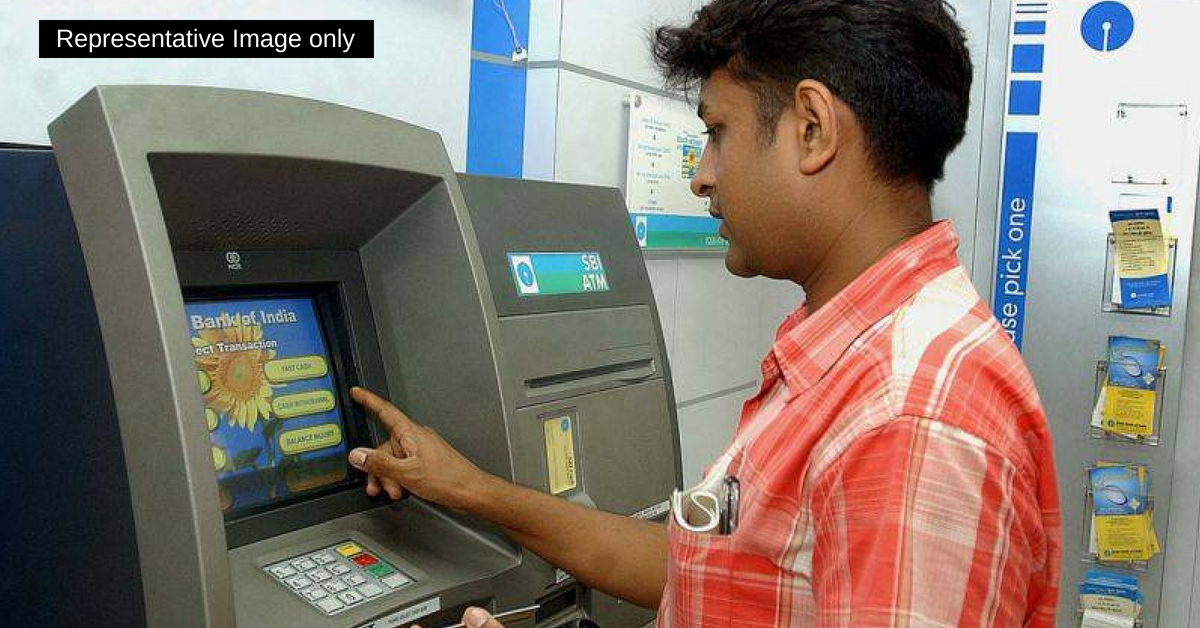 The woman had just given birth and had sent her husband to withdraw money. Do you think the court was right in backing SBI, thus condemning the consumer to lose Rs 25000 of her own money?
How many times have we ever given a friend or family member our ATM card to withdraw cash? On many occasions, one would assume. Well, according to a recent ruling by a Bengaluru consumer court, giving your friend or family member access to your ATM PIN is a serious violation.
Your ATM card is non-transferable and no other person other than yourself should use it.
One resident from the Marathalli area of Bengaluru learnt this lesson in a harsh hard way and lost Rs 25,000 in the process, reports the Times of India.
Vandana had just recently given birth to her child when she sent out her husband Rajesh Kumar on November 14, 2013, to withdraw Rs 25,000 from a local SBI ATM.
After Rajesh swiped his wife's card with all the details, a slip came out of the ATM stating that Rs 25,000 was debited even though he received no cash. Initially, the bank said that it was a problem with the ATM and that the amount would be refunded within 24 hours.
An entire day went by and there was no sign of a refund. That's when Rajesh decided to lodge a formal complaint with the bank's Helicopter Division branch at HAL, reported Times of India.
Much to their shock, the bank shut the case, arguing that the transaction was legitimate and the account holder had received her money. Unwilling to give up and after going through the necessary procedures, the couple managed to acquire the CCTV footage of the transaction. It showed Rajesh trying to withdraw cash, but none coming out.
They lodged another complaint with the bank. But after conducting their own investigation, SBI officials found that Vandana was not seen in the CCTV footage. Therefore, since the account holder was not the ATM user, the bank turned down any claim for a refund.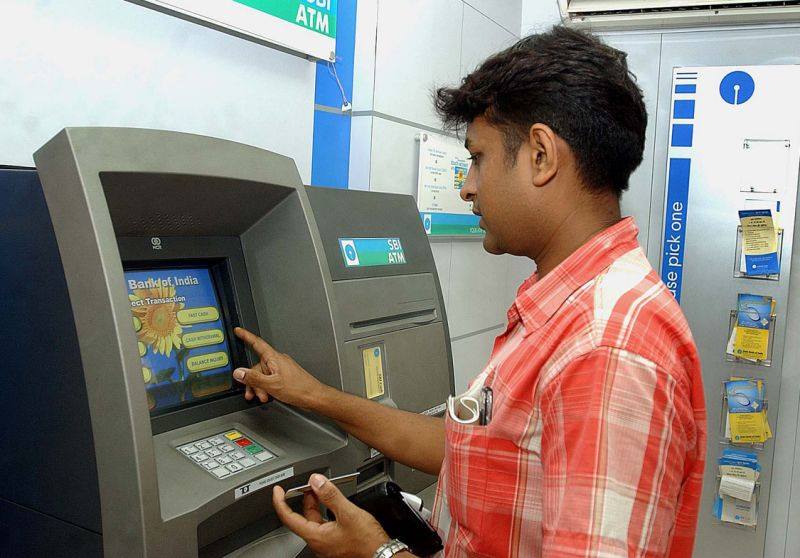 Before approaching the consumer court nearly one year later, the couple pleaded with the bank ombudsman, who unfortunately rejected their complaint down stating 'PIN shared, case closed.'
Vandana took the matter to the Bangalore IVth Additional District Consumer Disputes Redressal Forum on October 21, 2014. At the consumer court, Vandana presented the circumstances behind sending out her husband to withdraw cash. She also presented evidence that the ATM had more than Rs 25,000 on that particular day, although SBI's countered the claim.
Also Read: Banks Charge You Rs 25 For Every Failed Debit Card or ATM Transaction. Is It Justified?
More importantly, however, she lost Rs 25,000 of her own money because of a flaw with the ATM. But the public-sector bank held onto its position that sharing your PIN with another person is a violation. "Further, the bank produced documents, including log records, showing the stated ATM transaction was successful and technically correct," reported the Times of India.
On May 29,2018, after more than three years, the court ruled in favour of the bank and dismissed the case. It argued that Vandana should not have shared her ATM PIN with her husband and asked him to withdraw money.
Instead, the court argued, she should have given him a self-cheque for Rs 25,000 or an authorisation letter, allowing him to withdraw that amount.
For consumers who have to deal with paying unreasonable fines for not being able to maintain their minimum balance among other bank charges, this development comes as a significant blow.
Yes, the woman is at fault for divulging her ATM PIN details with her husband, but should that necessitate a loss of Rs 25,000? Couldn't the bank have resolved the matter by issuing a small fine or a warning, instead of denying her Rs 25,000 of her own money?
Anytime we withdraw money for our relatives, should be we be expected to always carry with us an authorisation letter/document or stand in line at a bank? Despite all the talk of digital transactions, a significant segment of the Indian economy runs on cash.
Consumers require cash at all nearly all times, and in emergency situations, relatives or friends are sent out to conduct transactions.
In this case, the ATM machine failed, and the bank has seemingly hidden behind a technicality to deny what was rightfully the consumer's own money.
Do let us know what you think the bank should have done in the comments below.
(Edited By Vinayak Hegde)
Like this story? Or have something to share? Write to us: contact@thebetterindia.com, or connect with us on Facebook and Twitter.
NEW: Click here to get positive news on WhatsApp!