Poonam was qualified, talented and educated but still could not get a decent job like "normal" people. Suffering from Osteogenesis Imperfecta, Poonam is just a little over two feet in height but this did not stop her from positively impacting the lives of many. She converted her disability into an opportunity and started an organization to help in many ways the people around her.
Poonam Shroti, from Bhopal, is all of two feet and eight inches. An MBA in Finance with a Post Graduate Diploma in Personnel Management, she still struggled to find a job. Prospective employers never considered her exceptional qualifications or abilities but declined to hire her just because of her tiny structure. She is now proving them all wrong!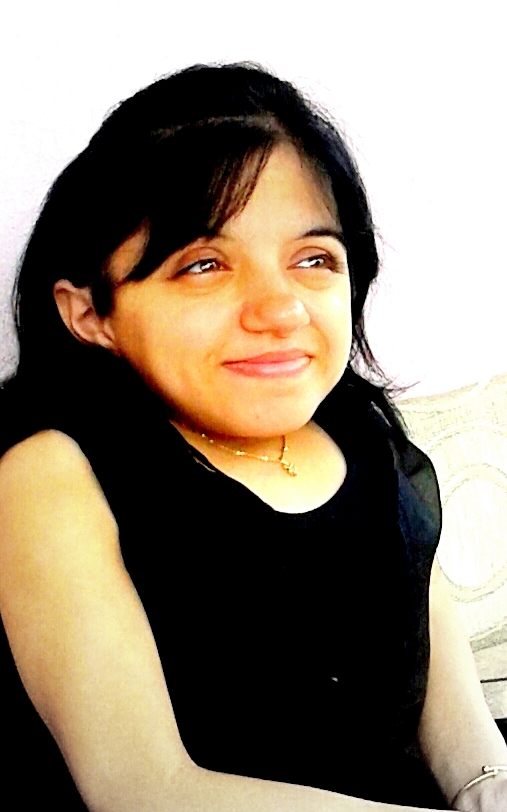 Poonam is 29 years old and the reason behind her short height is Osteogenesis Imperfecta (OI),  sometimes known as brittle bone disease, or "Lobstein syndrome". Her tiny body has been ravaged by numerous operations. As Poonam puts it, there are perhaps more plates supporting her tiny body than bones.
Having said this, Poonam, the youngest daughter with two elder brothers, has always been treated as a normal child. Her parents have been the major source of motivation and they have instilled in her the ability to live normally.
Poonam attended a normal school and completed her graduation in Commerce. Driven by the urge to excel, Poonam completed her Masters in Business Administration specialising in Finance. To equip herself further, she also completed her post graduate diploma in Personnel Management. These educational qualifications would have landed a "normal" individual with a decent employment, but not Poonam.
In every interview she attended, prospective employers were always concerned about her tiny physical structure – how would she commute to and from the office, whether she would be able to sit and work for 8 to 10 hours, and what about targets and deadlines? Even the various reservations in the employment sector never favoured Poonam.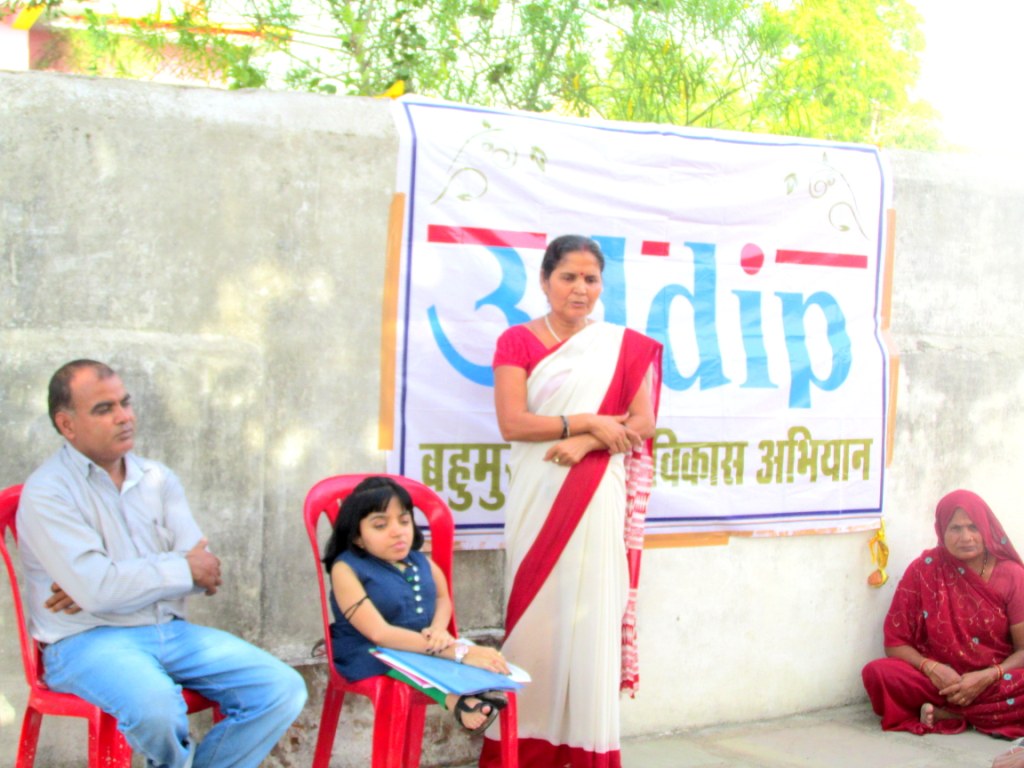 Finally, an HR firm seemed a shade positive. Poonam approached them stating that they need not pay her any salary until they first checked her working abilities. But the firm was firm that they would hire her. She was treated like any other employee. She had a set of targets and deadlines and was also scolded if there were delays or unmet targets. The only exemption made to her was that she could go home if she felt uneasy or unwell. But the tasks had to be completed, albeit from home. Poonam worked here for 6 years.
Soon Poonam realised that she had not progressed vertically. She was where she began on day one. After a point, the work became mundane and she did not feel satisfied. Her friends would discuss and motivate her to think beyond this routine job. That's when one of her friends, Ashish Mishra, helped her look at the larger picture – wherein she could truly utilize her potential to help numerous other challenged individuals to shore up their potential. She left her job and breathed life into Uddip Social Welfare Society.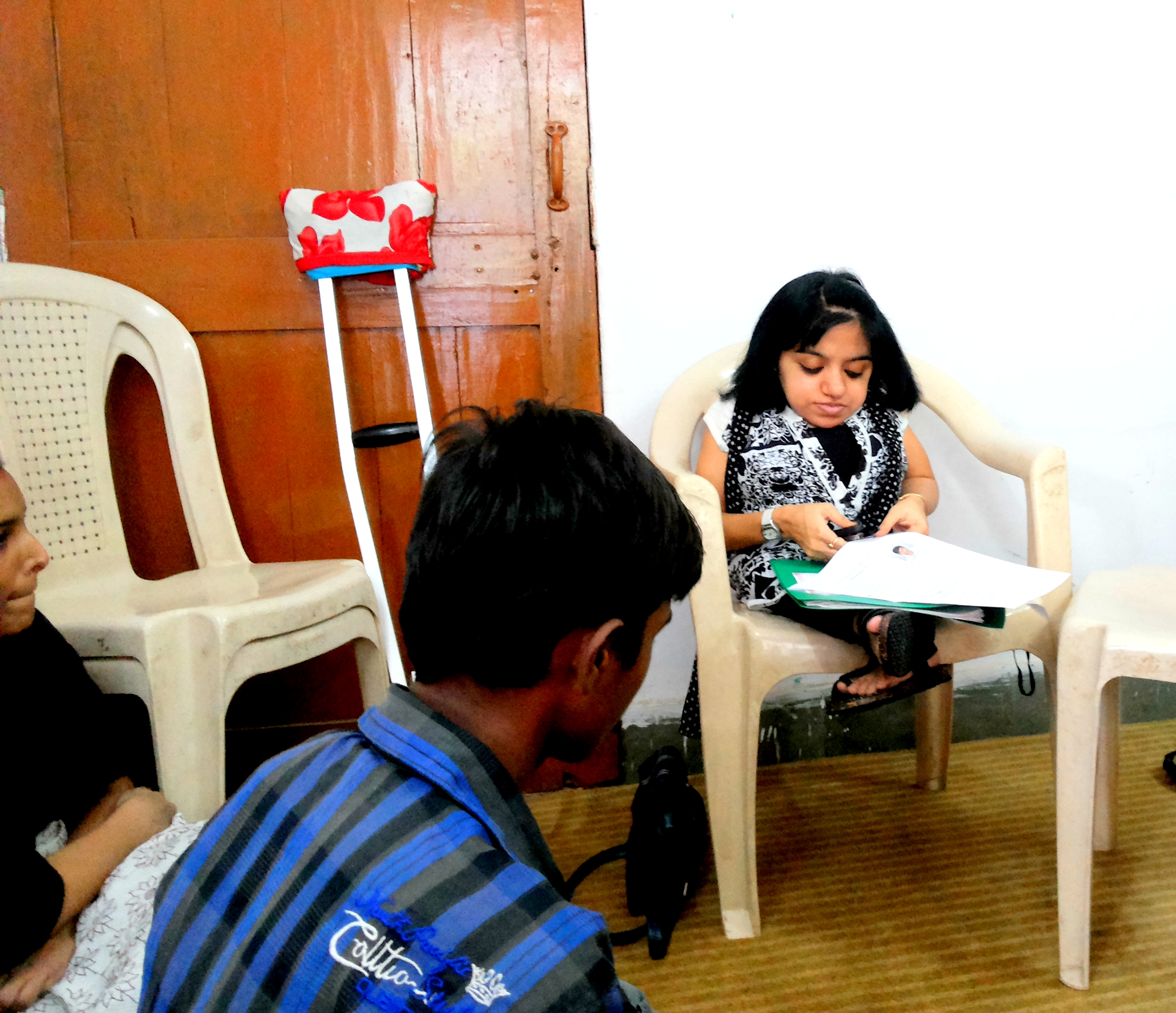 Uddip Social Welfare Society, a registered organisation, is still in its nascent stage. But the vision and the canvass is clear and large. It allows Poonam to utilise her potential as someone who has seen the worst in her life and has emerged as a role model. She has focused on physically challenged individuals first.
Uddip Social Welfare Society has started a campaign CanDo for the empowerment of disabled individuals. In this campaign, Uddip worked with Shubham Viklang Evam Samaj Seva Samiti and in August 2014, a small session on skill development, career counselling and guidance was conducted.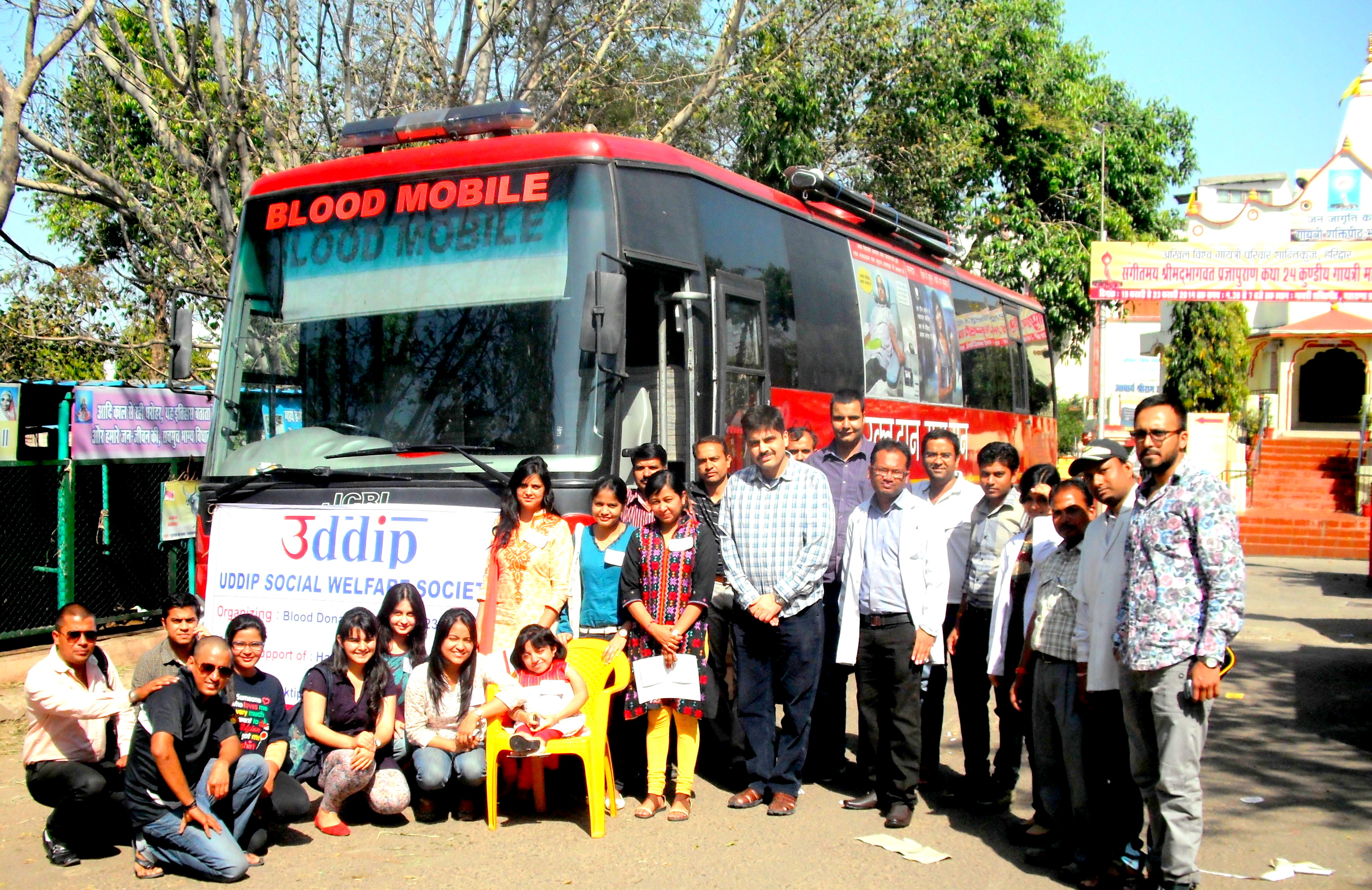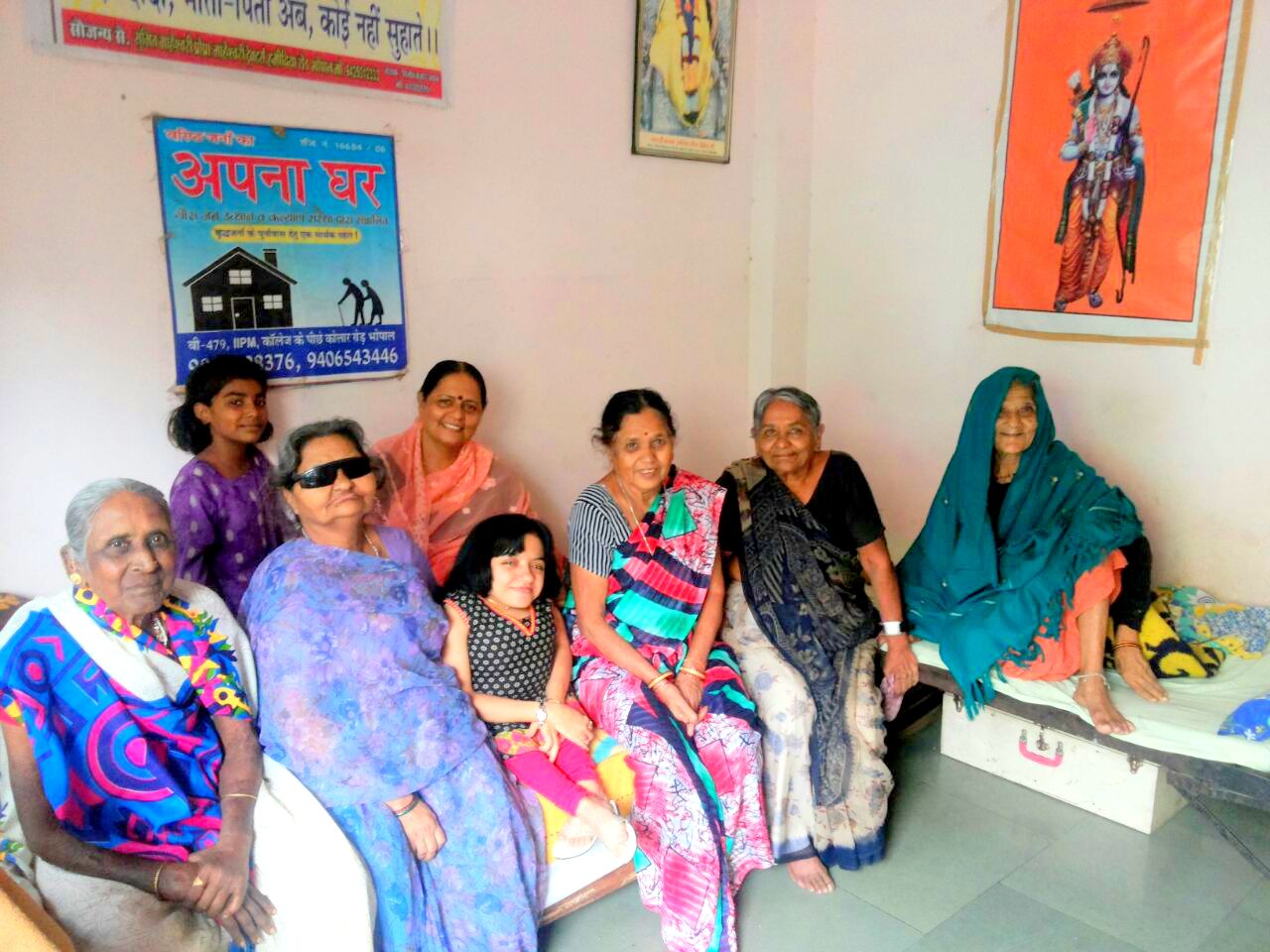 Gangaprasad is one such individual who participated in the campaign. He hails from a very poor family and was admitted to the Shubham Viklang Evam Samaj Seva Samiti when he was barely 6 or 7. Gangaprasad has polio in both his legs.  He completed his schooling and is now studying in the second year of the BCA course.
Gangaprasad believes that, even with his physical disability, he will definitely land a job. Poonam has been counselling him to be prepared holistically. Gangaprasad has been preparing for government exams, but he cannot develop even a small computer program. Poonam, along with her friend who is a computer expert, is helping Gangaprasad in mastering programming.
Poonam is also coaching him in terms of how to perform at group discussions or conduct himself during interviews. This is where she is using the experiences from her own life to guide and prepare others. Another student who is doing engineering is also being helped in a similar fashion. Once her model is ready, she will write a proposal and have an extensive project.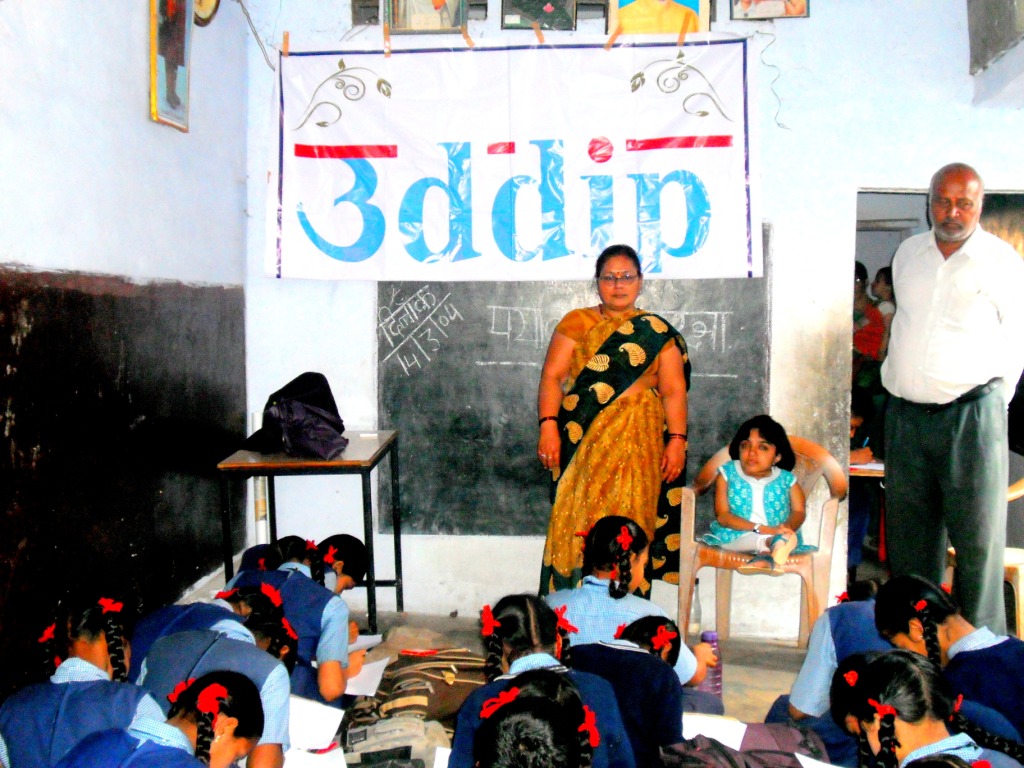 Other activities that she has begun focusing on are blood donations and livelihoods. Poonam has concentrated her efforts on rural areas, having completed a survey of one village already. She wants to make the women self sufficient by providing them livelihood options.
The survey discovered that sewing is the way forward for empowering the women. It also indicated that women in the villages would like to become literate or enhance their literary skills so that they can assist their own children in finishing their homework. Plans are afoot to launch activities with children in fun ways to enhance their learning capabilities
Tiny Poonam has begun with tiny steps, but soon these would become giant strides. Her joint family, and a huge circle of friends, keep motivating and encouraging Poonam. As Poonam states, "If one's willpower is strong, one is propelled to action, and when one takes that action, the path ahead becomes clearer."
Tiny Poonam has begun her journey of striding towards attaining a giant stature.
Poonam can be contacted on (0) 9826200148 or email on punamshroti@gmail.com. You could also check out Uddip's Facebook Page for more details about their work.
Like this story? Or have something to share? Write to us: contact@thebetterindia.com, or connect with us on Facebook and Twitter (@thebetterindia)
About the Author:
Sanjay is a development worker, focused on enhancing lives of women. He has worked in maternal and child health, water and sanitation, HIV and is currently focusing on sanitation access to women through micro-finance. He is the CEO of
Shanti Life India Foundation
, a new start up that aims at providing credit access to vulnerable women for sanitation and small businesses.
We at The Better India want to showcase everything that is working in this country. By using the power of constructive journalism, we want to change India – one story at a time. If you read us, like us and want this positive movement to grow, then do consider supporting us via the following buttons.
Please read these FAQs before contributing.