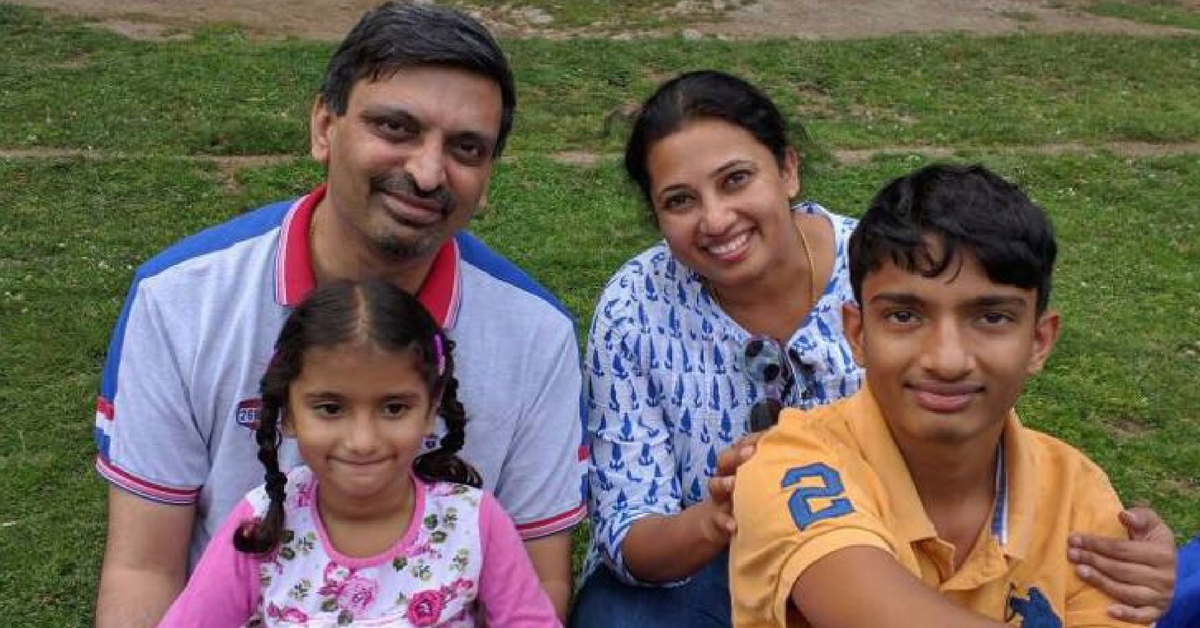 Rudraaksh, her older child was diagnosed as being autistic, and since then the journey this mother-son duo have embarked on is truly inspirational.
Over the last few days, we have been bringing you stories of students who have beaten all odds and done well in various board examinations. Rudraaksh, a resident of Gurugram, is amongst the lakhs of students who appeared for the class 10 CBSE board examinations and has scored 83%.
So, what is special about this achievement, you may ask. Read on…
This is the story of a mother who worked tirelessly to ensure that her son got a chance to compete and do well in exams, as well as in life.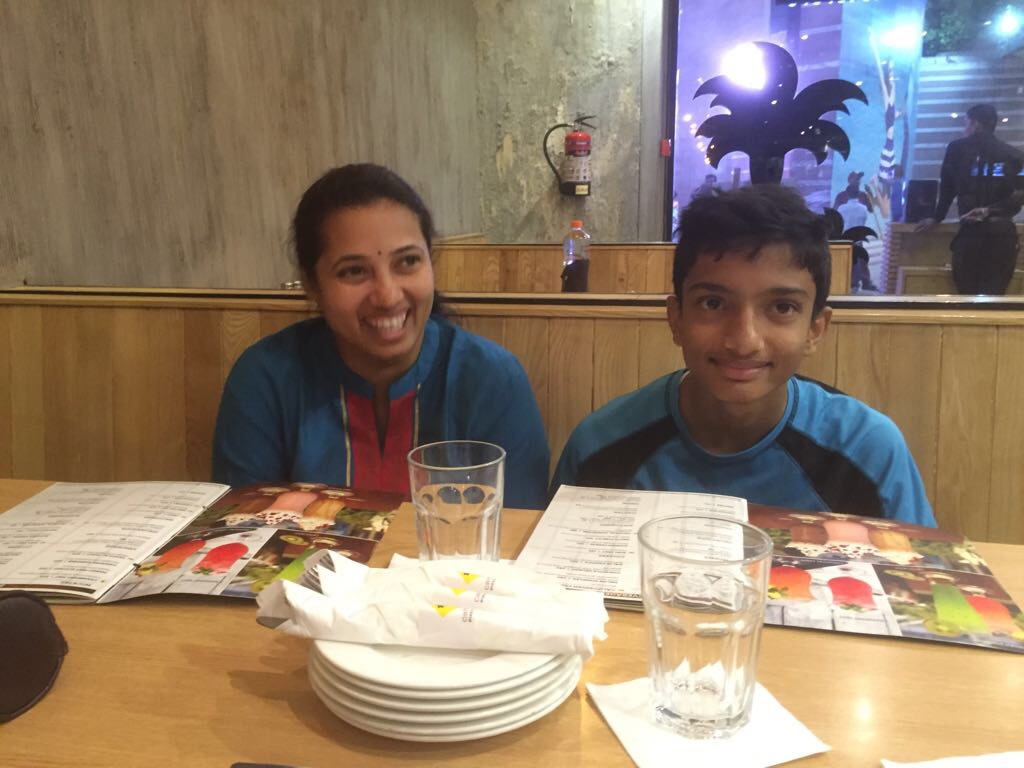 Sukanya Karthick is a resident of Gurugram, and a mother of two children. Rudraaksh, her older child was diagnosed as being autistic, and since then the journey this mother-son duo have embarked on is truly inspirational.
We, at The Better India, spoke to Sukanya who took us through her journey–of motherhood, the challenges of raising an autistic child, the and the immense love of her son.
The beginning
Recalling her pregnancy, Sukanya says, "It was a normal pregnancy, and I did not have any complications. Even after his [Rudraaksh] birth, he was a very energetic and active child. I started working once he turned two and even then he seemed normal for about a year. Once he turned three, there seemed to be many changes he was grappling with."
Since there were many changes that Rudraaksh was going through, they attributed his change in behaviour to all that.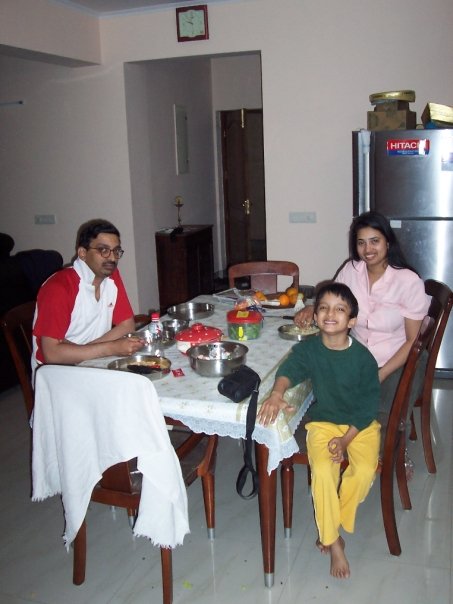 "We enrolled him in a playschool, the help at home who would look after him quit, and I had just started working. We attributed his retreating into the shell to all these reasons," she says.
"He started telling me not to go to work. In the beginning, I continued, but when I noticed how consistently he kept telling me not to go, I reduced my hours at work. But eventually, I quit to ensure that I stayed with him," she recollects.
A mother's instinct
As a parent, one has an inkling of what the strengths and weaknesses of one's child. Like many others, Sukanya also had her own ideas about Rudraaksh.
"In the beginning, I thought he was a slow learner. Since I had quit my job, I started spending all my time with him."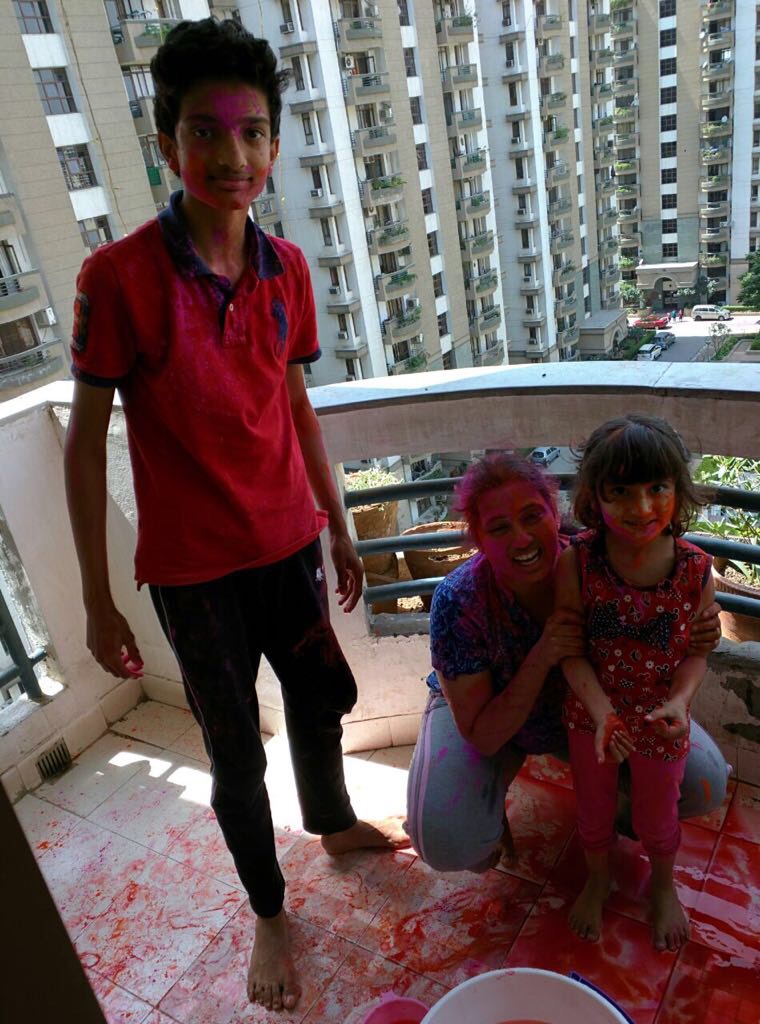 "I would spend hours playing games with him, just to understand where his interest was. I realised that he liked and took to logical reasoning games and did not care for any of the creative games I brought home," she says.
Tryst with schools
Rudraaksh was enrolled in one of Delhi's premier schools and his experience there was completely heartbreaking. Among all the feedback that was given, Sukanya recalls the one that worried her the most came from the nursery teacher. It was that Rudraaksh seemed incapable of defending himself or standing up for himself. Is that something a student in kindergarten must know? What kind of school and teachers give such feedback to nursery kids, asks Sukanya.
Speaking about how worrisome Parent-Teacher Meetings were for her, she says, "At every meeting, I would be told about how my son couldn't read, write, or stand up for himself; there was almost never anything positive to take away from those meetings. I had started dreading them."
"The issue arose when I noticed how different he was at home. With me, he was able to read three letter words and do his work. I realised that he fared better with one-on-one interaction. The school did not have the time or bandwidth for that and hence resorted to attaching labels to him," she says.
Eventually, the school handed Sukanya the number of a psychiatrist and asked for Rudraaksh to be diagnosed.
The Diagnosis
Sukanya talks about her meeting with psychiatrist Dr Kavita Arora, who diagnosed Rudraaksh with 'Autism Spectrum Disorder'. Like most parents, Sukanya also spent many days in denial and then in anger at what the doctor had said.
"I remember thinking that there is no genetic background, nothing, so this is not a possibility. I went through so many emotions – from denial to anger, to finally trying to understand what was said to me," she shares.
"In fact, I must mention here that for three months I worked with Rudraaksh in the hope that I would be able to pull him up and get him on par with the other students in the class. It was a difficult period for both of us," she says, looking back.
Sukanya started taking Rudraaksh to a clinic called Sparsh in Malviya Nagar, Delhi, and that helped change things for them. "Rudraaksh needed help with his social interaction skills and the facilitators at the clinic helped him with that. He has always been good at academics but only needed help with interacting with people," she says.
Are schools really inclusive?
After Sukanya got the diagnosis, she went back to the school to inform them. Not only were they unwelcoming but they also made it extremely difficult for both Sukanya and Rudraaksh.
"The school was very resistant to making any change. While we had great inputs from the psychiatrist and the special educators at the clinic, the school was unwilling to implement those ideas and make them work," she says.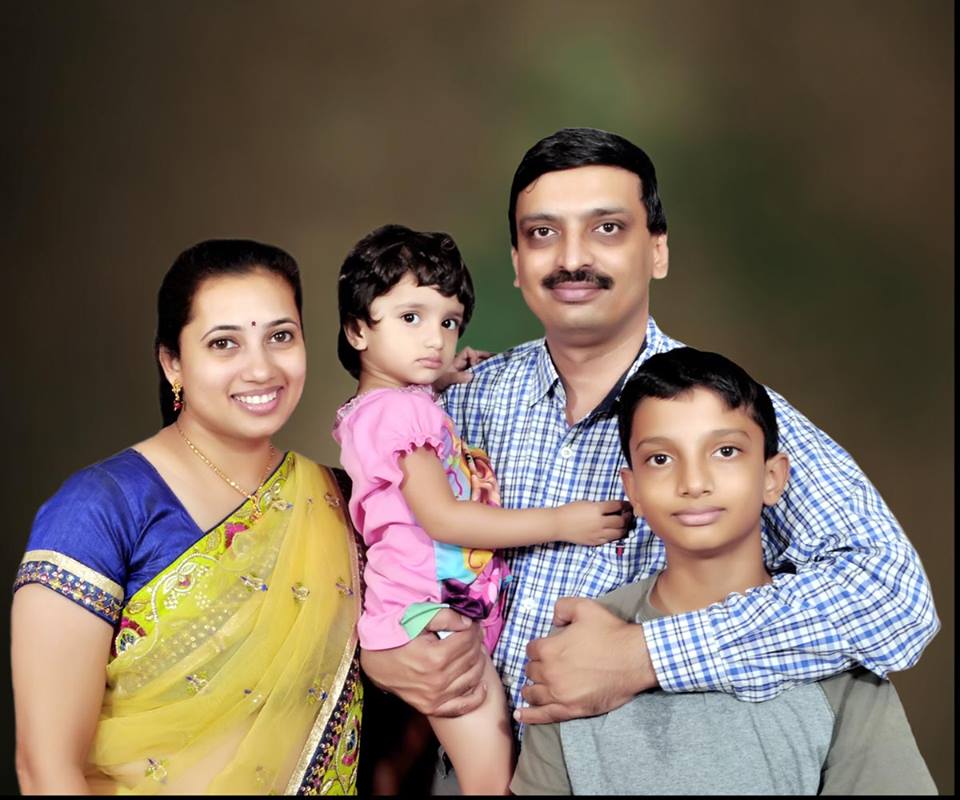 Despite Rudraaksh being enrolled in the school, Sukanya was asked to be there the entire time that Rudraaksh was in school.
"I was asked to shadow him, and that meant that I would be with him 24/7. It was very exhausting and telling on our relationship as well," she recollects.

"I remember one of his grade 1 teachers as being exceptionally rude. In fact, she did not even want to look at Rudraaksh. In her mind, he was not on par with the other kids, and therefore she did not even acknowledge him. The school was also putting a lot of pressure on the teachers and us to get him out," she says.
Sukanya was often told about how the school has a long waitlist and keeping Rudraaksh in the school meant that another 'deserving' child was losing out.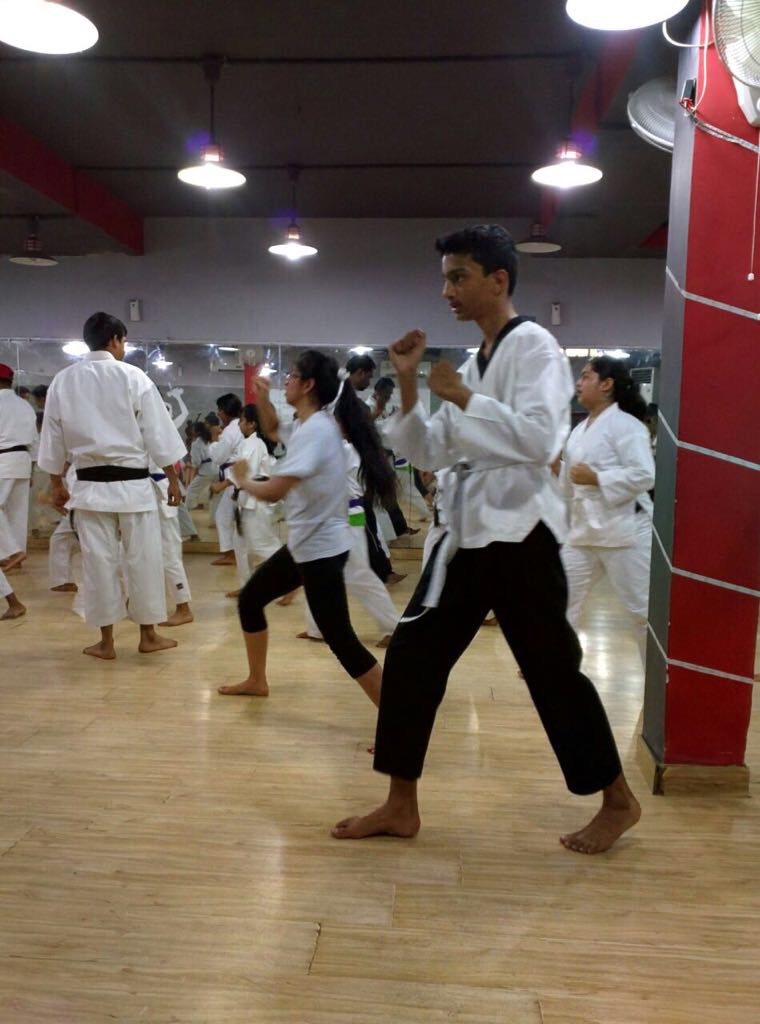 While these are things that would break any parent's will, Sukanya was confident of her son and kept working with him. As parents, they celebrated every small milestone and were always there for Rudraaksh.
"In some way, all this toughened me as a person. I wanted to prove it to them that he could survive," she says.
Consistency is key
As parents, both Sukanya and her husband were available for Rudraaksh at any given time. They not only spent quality time with him but also spent time understanding what would work for him.
"I remember that in all my sessions, I was told to stick to a routine with Rudraaksh. However, I found that he was open to experimenting with different things and so I did that."
"So I did what I thought was best for my child. There is never any single rule that will apply to all children," she says.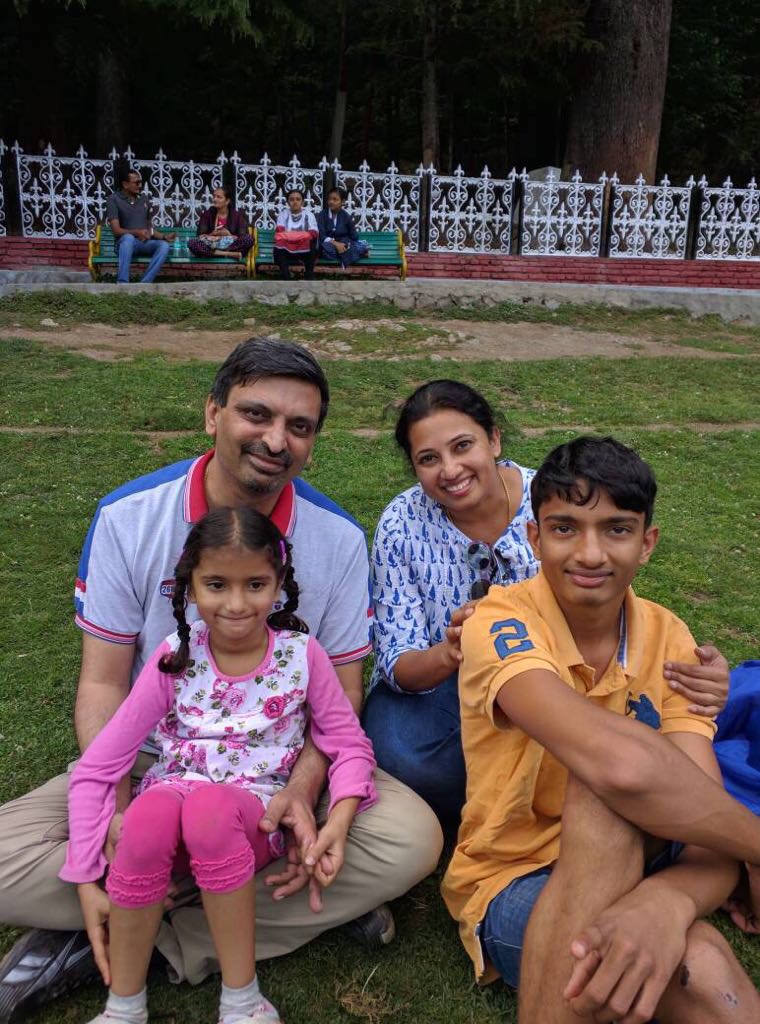 Organising play-dates, exposing him to people, and giving him different opportunities, is what Sukanya practised.
A school that changed things around
When Rudraaksh was in class 4, the family decided to move to Gurugram, and that was when they came across the Shri Ram Police Public School. The institution was a partnership between the Haryana Police Department and the Shri Ram group.
"When we applied for the school, they decided to take him. It was such a moment of joy after we encountered so many rejections from various 'progressive schools' in the city," she says.
"It is amazing what a supportive environment can do for a child. It did wonders for Rudraaksh. From being told that my child needs to attend a special school, I came into one where the teachers were willing to work with him and made him feel a part of the class. It was such a liberating experience for both of us," she notes.
She adds, "All he needed was acceptance, and that made a world of difference to him."
PTM – The dreaded three-letter word
"I used to dread attending the Parent-Teacher Meetings because I was only told about how Rudraaksh was not 'fit' to be in a regular school, how he was not at par, and how he would never be able to do well in a mainstream school. As always, I attended the first PTM at Shri Ram School with similar fears," she recounts.
However, the teachers at the new school only had positive things to say about Rudraaksh. So much so that Sukanya was waiting for the 'but', which never came.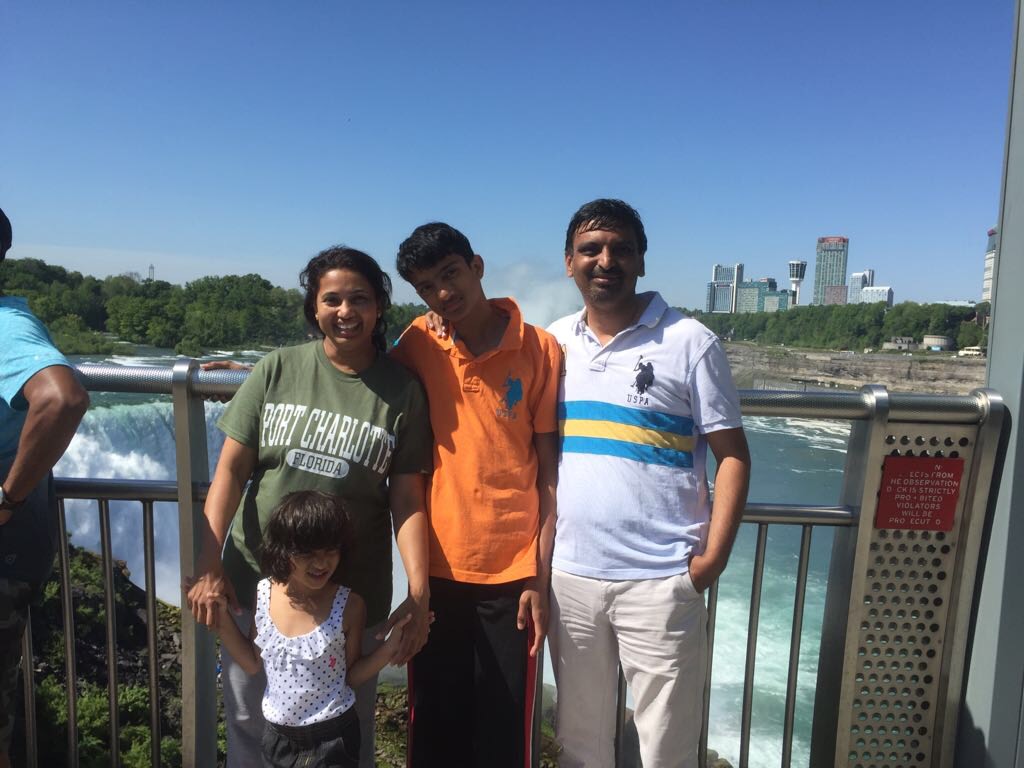 "I couldn't have found a better place for my son. I am thankful for the manner in which the teachers nurtured him," she says.
The way forward
Rudraaksh has only demonstrated immense strength and has secured 83% in the class 10 CBSE board examinations. "He never wanted to feel separate, he fought to be included, and that has paid off," says Sukanya.
With immense pride, Sukanya tells us that Rudraaksh wishes to pursue computer science and specialise in Artificial Intelligence.
We end our conversation with Sukanya concluding, "These children require a lot of nurturing and counselling. Include them in all you do, and you will slowly but most certainly see the change."
(Edited by Shruti Singhal)
---
You May Also Like: Harini's Story: The Lesson Learnt While Raising a Child With Down Syndrome
---
Like this story? Or have something to share?
Write to us: contact@thebetterindia.com
Connect with us on Facebook and Twitter.
NEW: Click here to get positive news on WhatsApp!