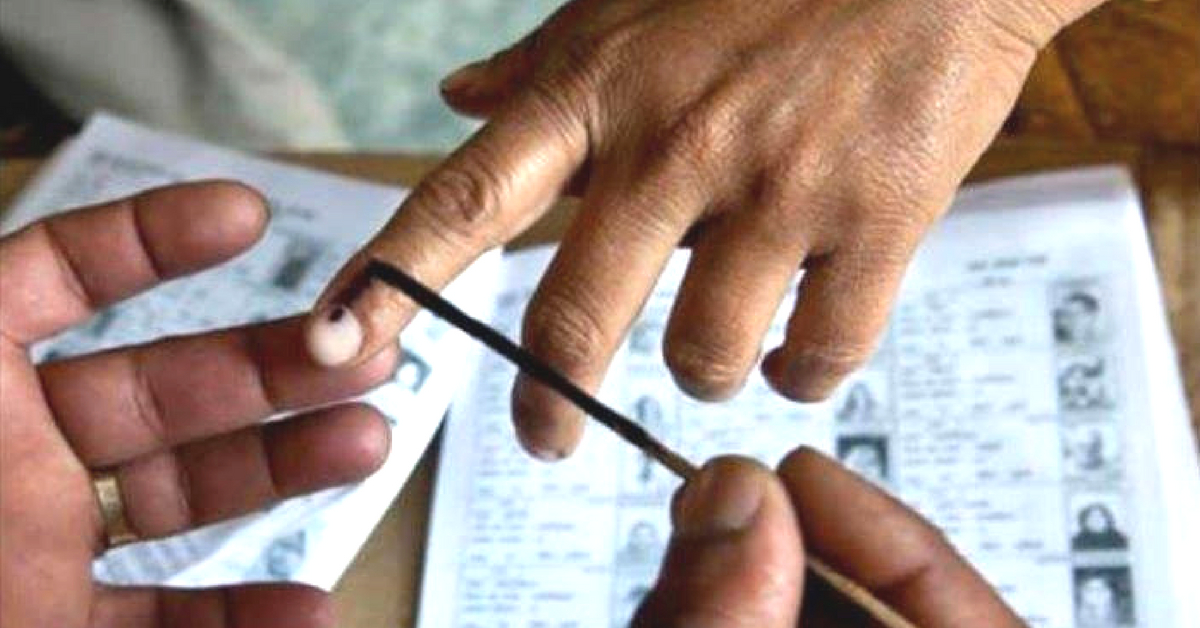 All three states from the Northeast–Tripura, Meghalaya and Manipur–which went to the polls this year recorded high voter turnout. And here are the interesting reasons for these large turnouts!
In the recent by-poll for the Ampati assembly constituency in Meghalaya, the voter turnout stood at an impressive 90.42%. However, this information isn't unusual by any stretch.
All three states from the Northeast which went to the polls this year recorded high voter turnout. In Manipur, the voter turnout stood at 85%, Tripura saw a voter turnout of 89.8%, and it was 75% in Nagaland. The high-profile Karnataka elections, meanwhile, saw a voter turnout of 67%. In the 2014 general elections, the average voter turnout across all nine phases was a mere 66.38%.
In its data analysis of voter turnout across Indian elections, The Hindu reported that since 1961 there had been 41 instances when the voter turnout was above 80%. Of the 41 instances, 30 have been in the Northeast. Some critics could immediately point to lower population density, but a closer analysis would suggest that there are key factors that result in higher voter turnout figures.
Prima facie, it would seem that the lack of economic development, years of insurgency and the consequent clampdown by the armed forces, allied with draconian laws like the Armed Forces Special Powers Act, should result in a feeling of consternation against the existing political system, which would consequently result in a low voter turnout.
However, the figures suggest that this isn't the case, and in fact, voter turnout in the Northeast is significantly higher than other regions across India. High figures registered, especially before the advent of electronic voting machines must be viewed with suspicion because of widespread booth rigging.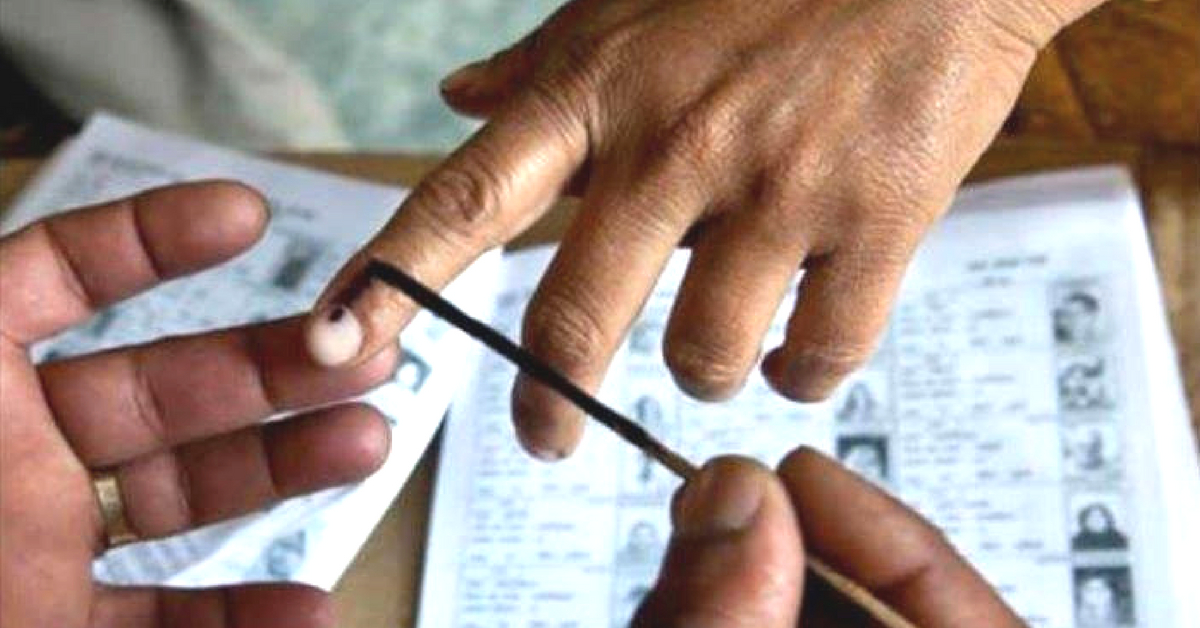 Nonetheless, since the advent of EVMs, why has the voting percentage remained high?
Except for a brief period in the early 1980s when insurgent groups wreaked horrors against anyone who defied their call for boycotting elections, the trend of high voter turnout has remained consistent, and it's not necessarily based on encouraging reasons.
For starters, the government remains the biggest employer in the region. Participation in the political process, therefore, is critical to preserve and maintain such economic opportunities.
Unlike large segments of India, particularly in the urban centres, which have reaped the fruits of liberalisation, the Northeast has remained in the throes of civil strife, violence, economic blockades and corruption. Akin to the other Frontier regions like Ladakh, the Northeast has more or less remained insulated from the economic benefits of liberalisation.
"They may not like the system, but they know it is a vital part of their livelihood," says Walter Fernandes, a senior fellow at the North Eastern Social Research Centre, to Scroll.in.
Despite reports of atrocities committed by the Indian State against locals in the Northeast, many sign up for recruitment drives by the police, army and paramilitary forces. There just aren't enough job opportunities available for locals, and this is their way out.
The emergence of alternative political outfits besides the once-dominant Congress has also opened more avenues for voters to cast their ballot. Vibrant student movements in these Northeast states led to the creation of regional parties like the Bodoland People's Front and Asom Gana Parishad (Assam), Khun Hynniewtrep National Awakening Movement (Meghalaya) and the Naga People's Front (Nagaland). More recently, activists like Irom Sharmila have taken to electoral democracy.
Of course, there are also other reasons as well, such as getting your basic needs fulfilled. Only an engagement with the political system will allow that to happen.
Candidates standing for elections in the Northeast are also among some of the richest. "The politician does a little bit to make life a little more tolerable for his poor constituents—a government job here, an FIR registered there, a land right honoured somewhere else," said former RBI Governor Raghuram Rajan, in response to a question about the prevalence of money and muscle power in Indian elections. "For this, he gets the gratitude of his voters, and more important, their vote."
Also Read: How Can India Rid Our Politics of Money, Muscle Power? 
Another reason pointed out by many academics is higher literacy, low population, especially in assembly constituencies, and the consequent proximity between voters. As a consequence, the process of voting ends up becoming a significant social affair as well.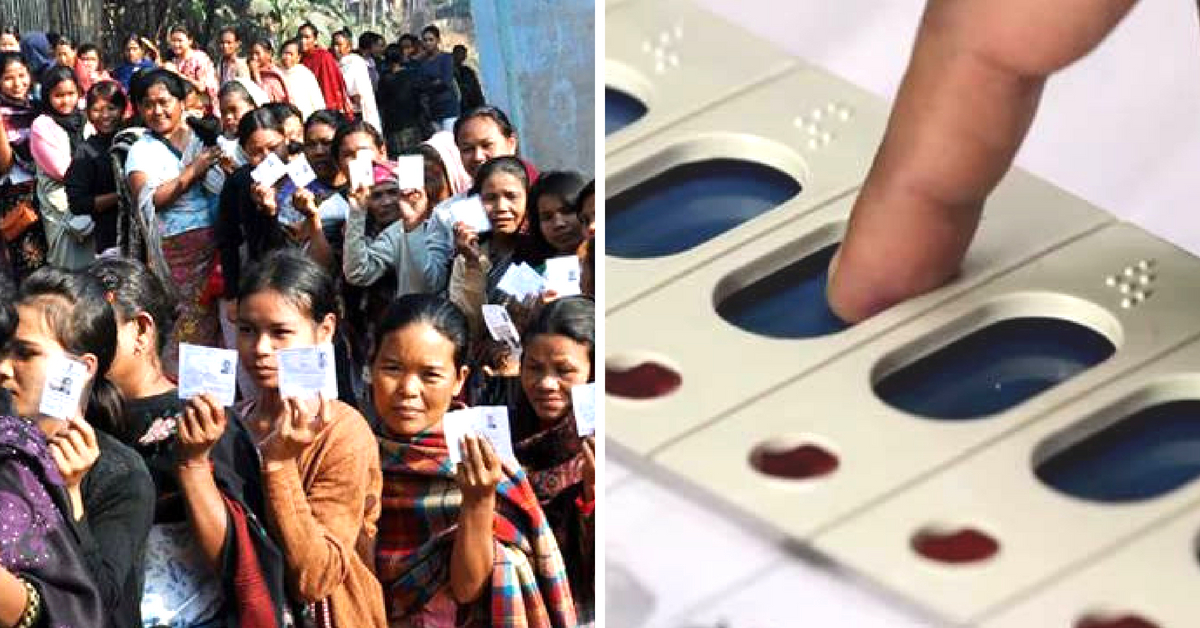 "The number of voters in many seats average 10,000, and most people there know each other. So, the day of voting turns out to be a get-together," Guwahati-based analyst P Rajguru said to the Hindustan Times.
In Sikkim, for example, the average population per constituency is 17,447. Mizoram, meanwhile, has an average population per constituency of 22,214. Compared to Karnataka, where the average is 235,940, it's easier to understand the dynamic across the Northeast.
"It is an occasion which people use to socialise. This is possible since elections are the only time when there is a relaxation of security cover in the states. There is a sort of 'temporary autonomy' with the people during elections, creating a profound attachment to the process itself," says Samir Kumar Das, professor of politics at the University of Calcutta, to Scroll.in.
Of course, no assessment of democracy in the Northeast is complete without its relationship with insurgency. Disaffection with the Indian state has been a feature of Northeast politics for a very long time. This has manifested itself in a myriad of ways—violent insurgency and peaceful civil resistance.
Also Read: Constructed By The Americans During WW-II, This Road Could Transform The Northeast
"Over time, violent counterinsurgency gave way to ceasefires, negotiations and policies of surrender. This allowed many northeastern insurgent groups to scale down their political demands from outright secession to limited autonomy within the Union of India. This was granted to them under the Sixth Schedule in the form of autonomous districts. The pacts with insurgent groups have also led to former insurgents being incorporated into mainstream politics," wrote Vasundhara Sirnate and Rahul Verma, political science scholars with the University of California, Berkeley.
This is a positive development, but there is a darker side to this as well.
The notion that these insurgent groups are all against the Indian State isn't accurate. In fact, political parties in these regions have established a strong nexus with many of these insurgent groups, who also acquire rent through running extortion-kidnapping rackets, gunning running, and drugs. By favouring or establishing greater proximity with a particular political party in power, these insurgent groups acquire material benefits, and sometimes in return fund these political parties.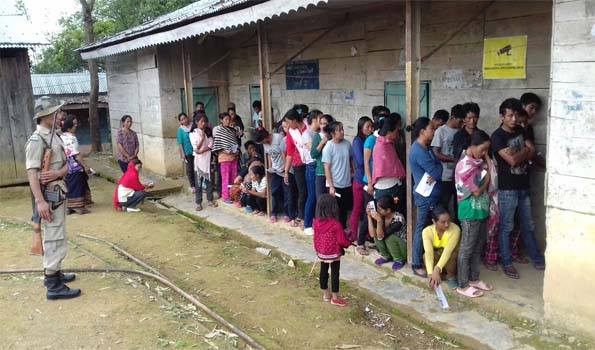 As a result, in certain cases, some of these insurgent groups intimidate voters to cast their ballot in favour of their political party of choice. Does that result in higher turnout? It's hard to say, but high turnout and pro-incumbency bias do point towards that direction.
"In the northeast, therefore, the insurgent groups persist despite an established political process due to both factors — availability of alternative sources of rent and the State's strong-armed responses that aggravate disaffection (thus swelling their numbers)," adds Sirnate and Verma.
Yes, one can ascribe higher voter turnout to the establishment of a strong political process over the course of recent history, but there are other more complex and unflattering reasons as well.
(Edited by Gayatri Mishra)
Like this story? Or have something to share? Write to us: contact@thebetterindia.com, or connect with us on Facebook and Twitter.
NEW: Click here to get positive news on WhatsApp!
We bring stories straight from the heart of India, to inspire millions and create a wave of impact. Our positive movement is growing bigger everyday, and we would love for you to join it.
Please contribute whatever you can, every little penny helps our team in bringing you more stories that support dreams and spread hope.