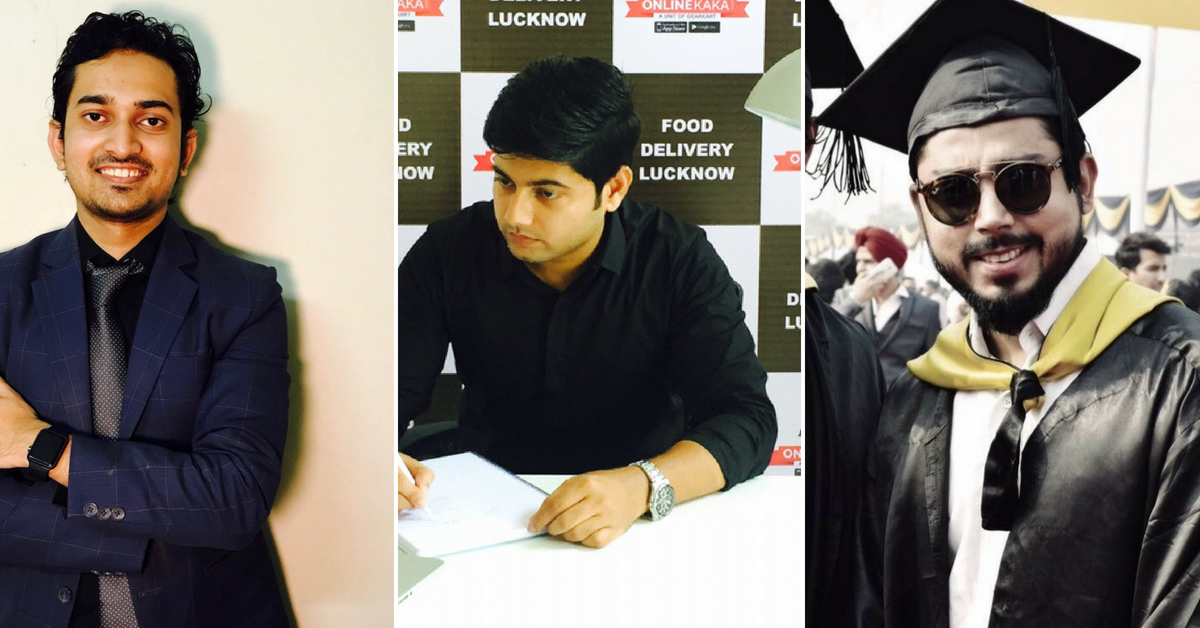 Lucknow's Online Kaka wants to cut down the time customers have to wait for their food.
Lucknow, like most cities in India, suffers from the day-to-day nightmare of traffic congestion. Currently, the ongoing construction in various parts of the city is making it difficult for delivery executives to reach their destination on time, and this is especially turning out to be the proverbial Achilles' heel for many of food-related startups in the city.
However, a company, Online Kaka, has decided to tackle this problem—by flying right over it! This ambitious firm, headed by Ahad Arshad, Mohd Bilal and Mohd Salman, has decided to implement drones to make sure that the food you have ordered, reaches you hot and fresh!
Speaking to The Better India, Ahad says, "Right now, the traffic conditions are not suitable for quick food delivery," stressing that delivery executives often get caught in traffic snarls, which results in angry customers. Ahad and his team have been experimenting with drones since 2017, and are now waiting for the required approval from the higher authorities.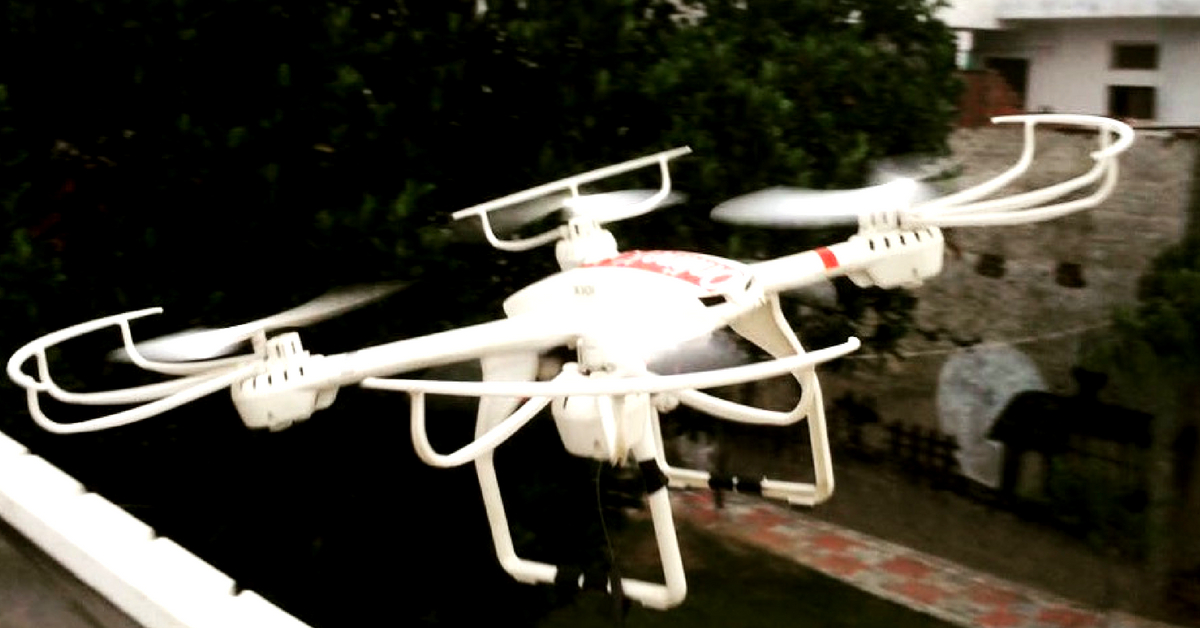 "A drone helps in drastically cutting down time," Ahad claims, stressing that the drone does not deliver the food to the customer's doorstep, due to drone-flying regulations. Instead, the model that Online Kaka follows, is quite simple yet effective.
The company has divided Lucknow into 4 zones, and each zone has its own hub. The food reaches the hub from the restaurant via road, and the drone then takes the package from one hub to the destination hub, from where another delivery executive takes the food to the customer's house.
The method might sound long-winded, but Online Kaka claims that it has managed to drastically cut down on delivery time, thanks to their aerial presence.
"However, it becomes difficult if the orders come from cantonment areas or areas with a heavy tree cover," says Ahad, explaining that regulations regarding use are very restrictive, and the aerial vehicles aren't allowed in certain areas.
This is where the road-based delivery system comes into effect, and takes over, delivering the food directly to the consumer's doorstep.
The Online Kaka team is working with Tech Eagle, a drone manufacturer, to develop the drones used for food deliveries. Tech Eagle was founded in 2015 by Vikram Singh, an alumnus of IIT-Kanpur, and his four friends, and the team has developed the flying device, which is equipped with GPS tracking for effectiveness.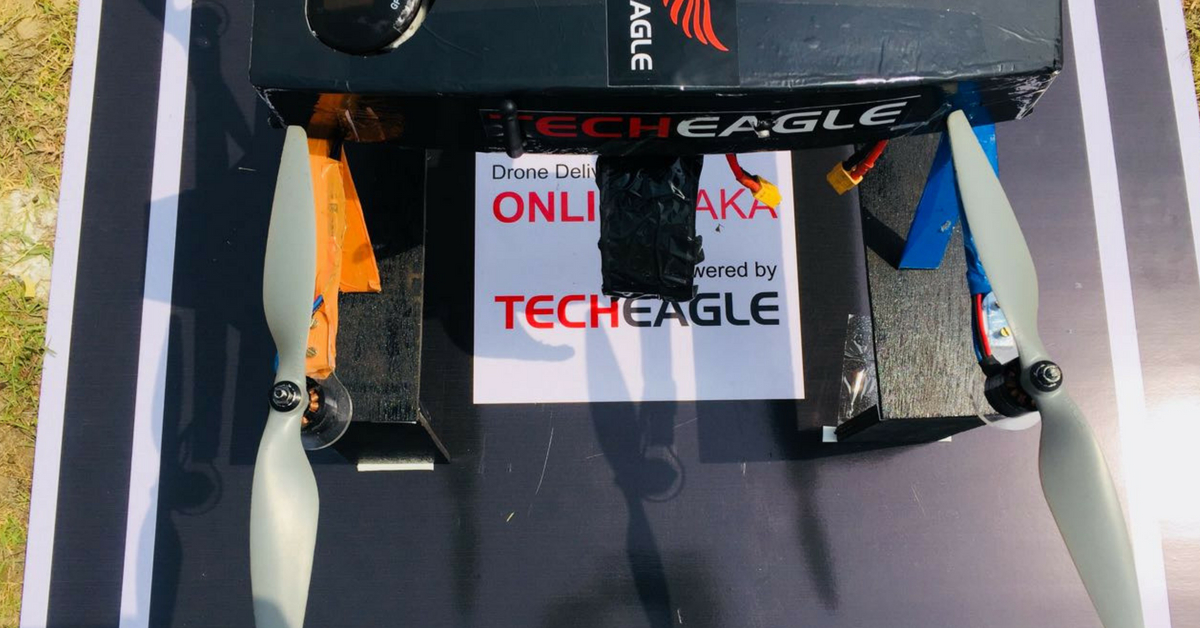 "Drones need capable pilots," Ahad says, adding that the device has a camera attached, so the pilot has an idea where he/she is flying. Online Kaka isn't the first firm trying to use drones for food delivery. A Mumbai-based company, Francesco's Pizzeria, tried to use drones in 2014 but had to drop the project after cops intervened.
So, what prevents door-to-door drone delivery of food for Lucknow's Online Kaka?
The firm's founders have written to various authorities, including the civil aviation ministry, DGCA, state government, and local authorities. The company is waiting for clearance so that food delivery to a customer's doorstep using a drone might be a possibility someday.
Using drones for delivering food has many advantages, and the most important ones, are a reduction in delivery times, and a reduction in air pollution caused by vehicular smoke.
---
You may also like:– Bengaluru Students Have Developed Drones That Douse Fire From the Sky, With "Fireballs"!
---
Lucknow is famous for its distinct kebabs, incomparable biryani, and other flavourful Mughlai dishes. Bringing these dishes to the customers, promptly, is what Online Kaka aims to do. Also, if Online Kaka gets the permissions they have asked for, it might bring about a revolution in the food-delivery startup space!
(Edited by Gayatri Mishra)
Like this story? Or have something to share? Write to us: contact@thebetterindia.com, or connect with us on Facebook and Twitter.
NEW: Click here to get positive news on WhatsApp!