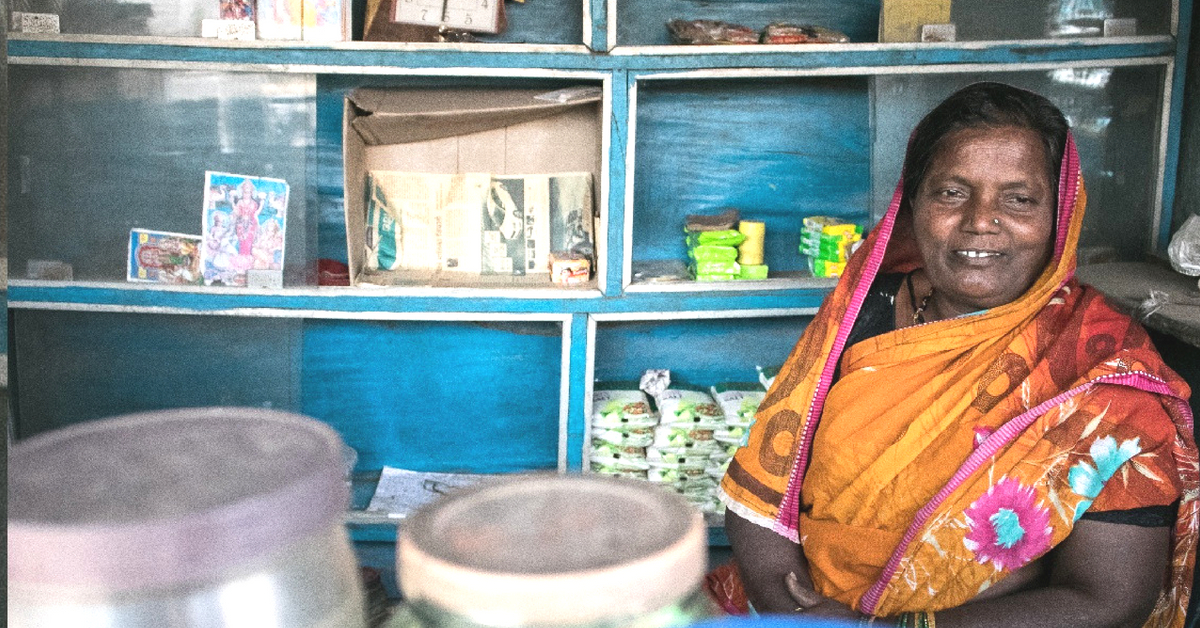 "Had I completed my education beyond class 10, my life would have been completely different today," says Lata Jadhav.
"Had I completed my education beyond grade X, my life would have been completely different today," says 60-year-old Lata Jadhav from Tilwani village in Maharashtra's Kolhapur district.
Two decades ago, Lata embarked on a journey of freedom. A journey which made her attempt suicide twice!
A victim of patriarchy and domestic violence, Lata went on to become the first woman in Tilwani village to start her grocery shop.
A life of struggle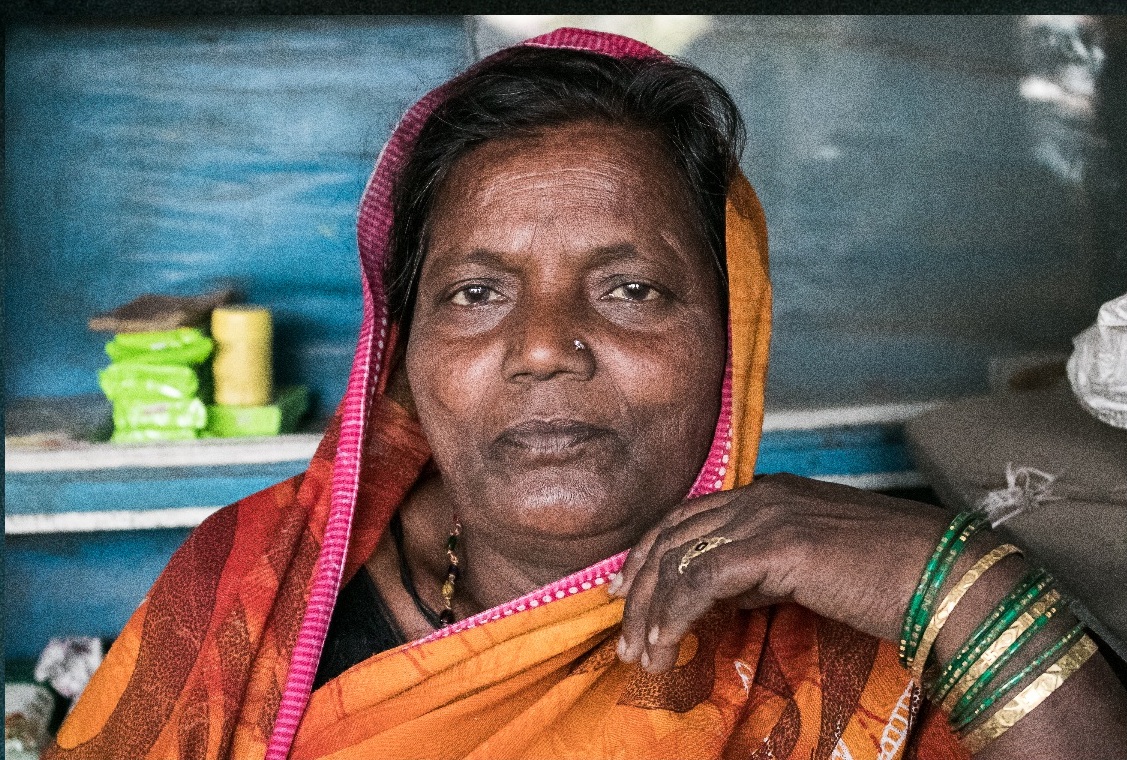 Lata's mother was an Anganwadi teacher and an agricultural labourer. After spending three years in the military, her father returned to the village and began work at a grind mill unit in Kolhapur city. For seven months, Lata accompanied her mother to the Anganwadi in Kolhapur's Wadange village, but neither of them was paid for the work. Eventually, the Anganwadi shut down.
Her father passed away battling cancer, and the family's responsibilities fell on Lata's mother. "It became difficult for my mother to educate all seven children, but she tried her best," Lata says.
The beginning of injustice
"After completing my grade X, I got a marriage proposal. I wanted to study further, but my family didn't allow me to," she says. Soon, Lata got married, which brought in the years uncalled for.
For eight years, Lata worked as an agricultural labourer in the field owned by her father-in-law. For her back-breaking labour, she wasn't paid any money. "My father-in-law would keep saying that he had to pay for the damage caused [to the villagers] by my alcoholic husband," she shares.
Her husband, Balaso Jadhav, worked both as a farmer and an agricultural labourer. He would go sugarcane cutting in the nearby villages of Sajani, Rui six months every year. Alcoholism coupled with physical violence changed Lata's life for worse.
With tears in her eyes, she narrates, "Every day my husband would beat me with every possible thing [sickle, stick] he could find. He didn't like my habit of reading books. He broke my glasses thrice so that I couldn't read the books. After I started the grocery shop, he would come here and pull my hair dragging me outside the shop. This was followed by the swearing and bad mouthing. Everyone in the community saw this violence, but no one tried helping me. At times, I used to lock myself up in the shop for safety. He used to take paan masala from the shop every day and would steal even the bare minimum I earned."
Each time, her call for help would fall on deaf ears, as the community members would say, "Why should we interfere in someone else's family issues?" She even tried approaching the Panchayat for help, but they never responded to her.
Lata alleges that her husband married thrice. "After I was married to him, a few women told me about his first wife who had left within a few months of the marriage," she says.
On and off, Lata would visit her mother's place in the Wadange village of Kolhapur, but there was no one to help her battle this. "During one such time, he married another woman, claiming I was dead. My friends told the woman about his marriage with me. Immediately, she left him," adds Lata.
---
Also Read: This Awesome Rajasthan Bride Challenged Patriarchy in the Coolest Way: By Leading Her Own Baraat!
---
Now, Lata had taken a firm decision to leave Balaso alone. For two years, she did not return from her mother's place. Balaso then went to the Government school in her village and took the son with him, leaving behind the daughter. "He said at the school that I left him," says Lata.
Within two years, Balaso came to Lata and tricked her into returning to the village. The same cycle of alcoholism and physical violence haunted Lata again.
Suicide attempts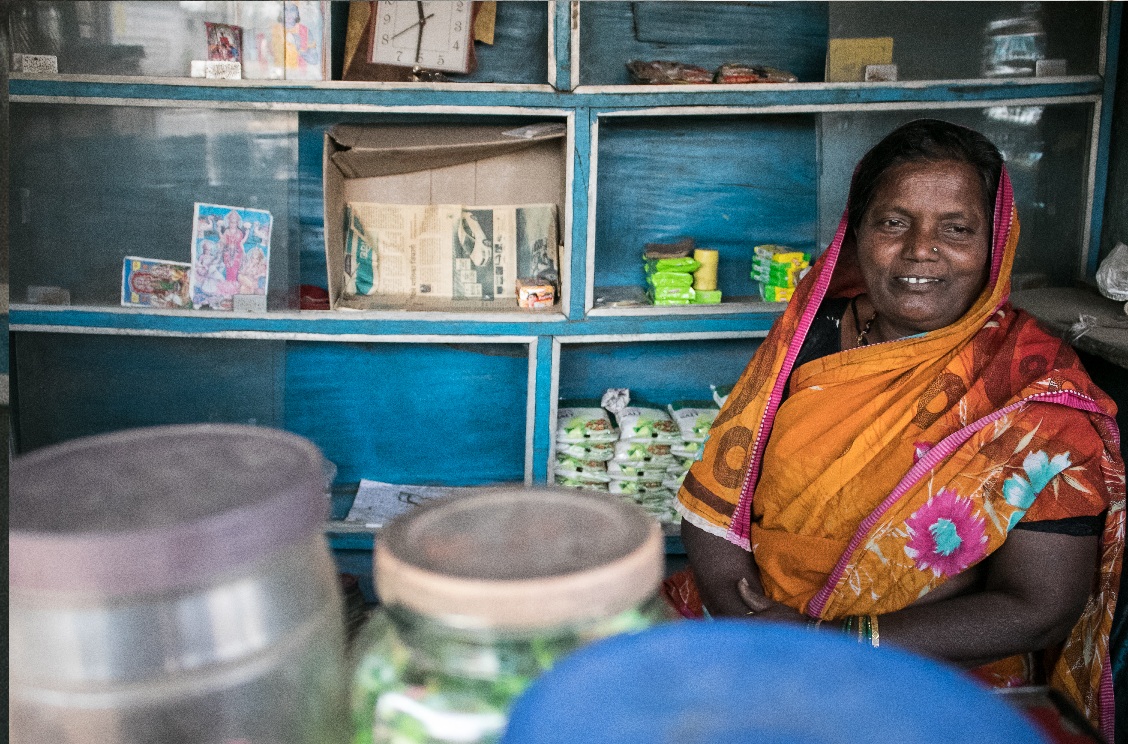 One morning, in the late 70s, Lata was walking towards the nearby well, which was more than 60 feet deep. "The community members were aware of the violence I faced every day. Two women from the community knew my intentions, and they immediately pulled me back even before I could jump into the well," she remembers. They took me to the house, made me drink water and consoled me.
On 15th August, close to three decades ago, Lata made another attempt. "I couldn't bear the violence anymore. I jumped in the nearby lake and was about to drown. My son [three and a half years old at the time] saw this and ran to my husband. Somehow, he managed to save me," she recollects.
Forthwith, Lata went to her village Wadange for three days. However, she had to return because of societal pressure.
Road to Empowerment
Lata's son would always support her in this fight against patriarchy and violence. "When he grew older, he started supporting me," she recalls.
Soon, her son had set up a cycle repairing shop in the central part of the village. However, he started selling country liquor, something which Lata detested.
It was during this time [the late 90s] when Lata decided to start her grocery shop and shift her son to agriculture.
Lata Jadhav was content when she had finally opened her grocery shop. Lata's decision met with tremendous resistance from her husband. However, Balaso realised that Lata wasn't willing to give up on her dreams of being independent.
Lata became the first woman in Tilwani village to run a grocery shop without male interference. "I haven't faced any problems in this business because everyone knows my struggle. All the suppliers and the villagers respect me a lot today," she says, smiling.
---
Also Read: How Pre-Teen and Adolescent Girls in Indian Slums Are Raising Their Voices against Patriarchy
---
Balaso, in his late 60s, passed away in a road accident on the outskirts of Tilwani village in 2017. "During the last two years of his life, Balaso didn't beat me once. I always think about what changed in these two years," says Lata, as she closes her shop for the day.
Backbreaking labour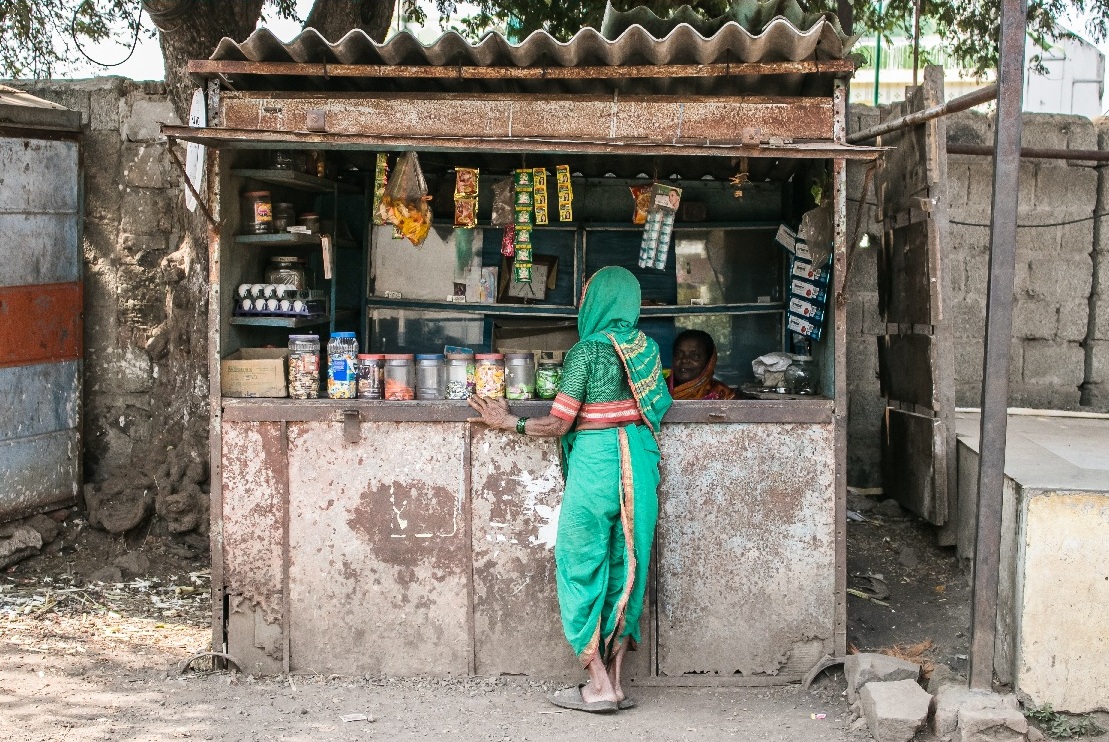 Lata's day starts at 6 am when she has to milk the cows and buffaloes and collect the dung. This collectively takes nearly three hours, in the morning and late afternoon. She then goes to the grocery shop, where she works until 1 pm. Later, Lata has to walk at least 4 km back and forth to Sajani village, thrice a week, to collect fodder for the animals. She resumes her grocery work from 6 pm until 9.30 pm, every day.
A proud feminist, Lata says, "Now, everyone in the village respects me. The supply side in this grocery business is male-dominated, and I want all the women to fight for their rights, for their freedom."
The villagers look at Lata as their role model, and a lot of women discuss their problems with her.
A confident farmer, Lata also looks after her half an acre of agricultural land in Sajani village, 2 km from her village.
(Edited by Shruti Singhal)
Like this story? Or have something to share? Write to us: contact@thebetterindia.com
Connect with us on Facebook and Twitter.
NEW: Click here to get positive news on WhatsApp!