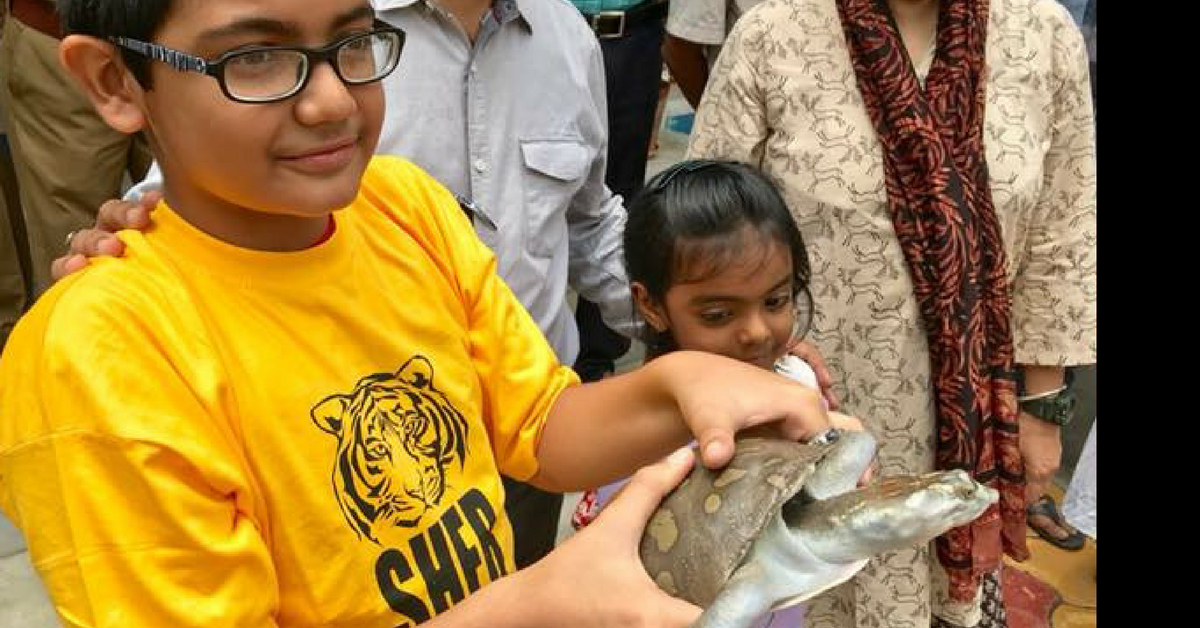 Asmit was enjoying a drive with his family when he came across a fish shop and immediately noticed that something was wrong.
Even as we struggle to maintain the balance of nature, there are many who blatantly ignore this cause and even the law, and continue to hunt and trade wild animals. If you happen to spot such poachers or traders, what will you do? Depending on the kind of resources you have at your disposal, you are most likely to either pick a fight till you win or ignore the wrongdoings.
But what 13-year-old Asmit Biswas did when he saw a Schedule I turtle being sold in a busy market, was impressively simple and quite effective at that moment.
Asmit was enjoying a drive with his family when he came across a fish shop and immediately noticed that something was wrong. The fish shop, at Chanpatala market in Kolkata, was selling an Indian Flapshell Turtle!
This turtle is a Schedule I animal and under the Wildlife Protection Act, hunting, killing or selling a Schedule I animal is illegal.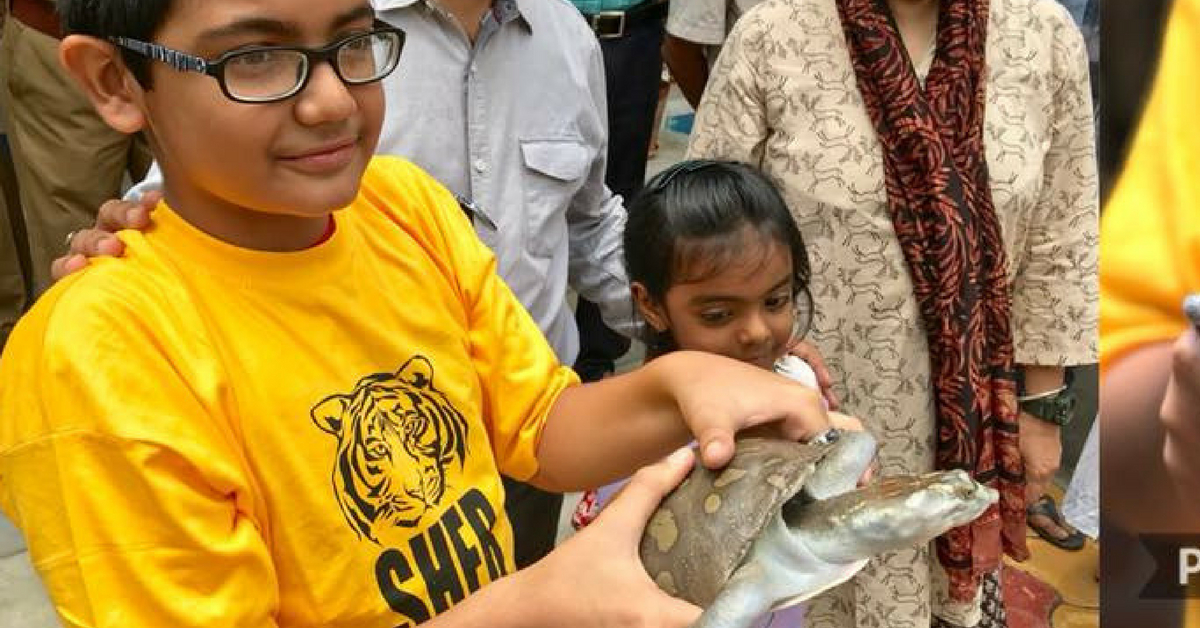 Asmit is a wildlife enthusiast. He has attended several lectures dedicated to the cause of conservation and has been an avid reader of wildlife magazines since a very young age.
So, when he saw the turtle being sold in the open, he immediately realised that it was a problem, and asked the driver to stop the car. "I asked Driver Uncle to stop," he told The Telegraph, adding that, "I got off with my father and told the shopkeeper that he should not be selling turtles."
Of course, the task wasn't as simple. Asmit was told to mind his business, as he is just a schoolboy and hardly posed a threat to the shopkeeper. Asmit then decided that he was not going to give up easily, but at the same time, he did not want to pick a fight with someone whose livelihood depends on selling fish.
So, fighting fire with fire, he asked his father to buy the turtle instead. "I knew if I did not buy the turtle, someone else would and kill it for its meat," explained Asmit.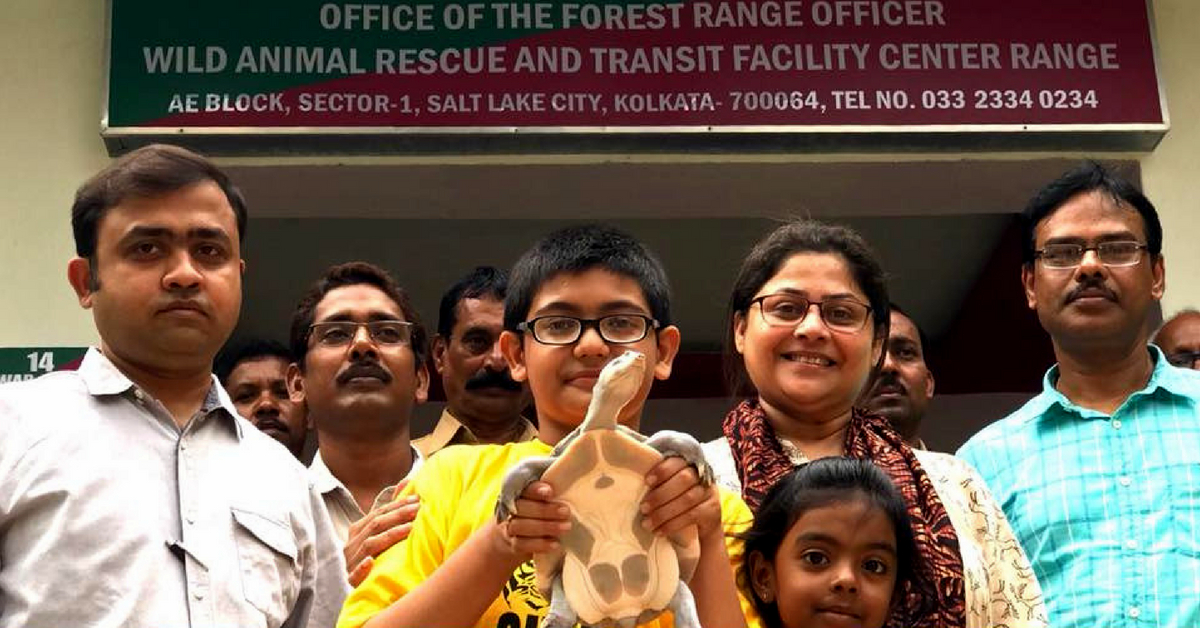 After purchasing the turtle for a paltry sum of ₹700, Asmit got the turtle home, put it in a bucket full of water and fed it shells and rice. Meanwhile, Asmit's father got in touch with SHER (Society for Heritage & Ecological Research), an NGO that works for the conservation of the environment and wildlife, and informed them about the incident.
---
You may also like: Wild Animals Aren't Entertainment: Meet the Amazing Folks Saving Bears & Elephants
---
The NGO then put him in touch with the West Bengal forest department, and it was decided that the young boy would himself hand over the turtle to the department on Wednesday, World Turtle Day.
Elaborating on the painful future the turtle had narrowly missed, Suchandru Kundu, the co-founder of SHER, said, "A turtle is not killed before it is cut into pieces. The sellers slice off portions according to the demand, and the animal writhes in pain."
Asmit's quick thinking helped save an innocent animal's life. He is an inspiration and living proof of the fact that while many of us dream of changing the world, there are some who are already doing it one step at a time.
(Edited by Gayatri Mishra)
Like this story? Or have something to share?
Write to us: contact@thebetterindia.com
Connect with us on Facebook and Twitter.
NEW: Click here to get positive news on WhatsApp!