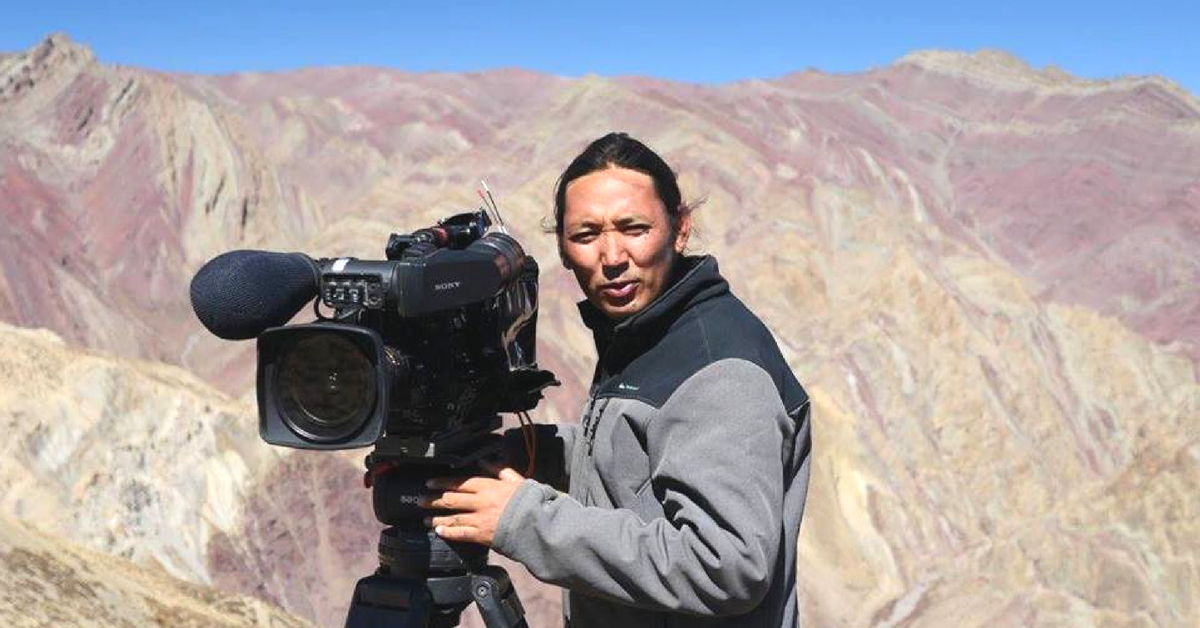 Braving temperatures of -32 °C, heavy snowfall and a 30 kg load of film equipment at an altitude of 16,000 feet, he has told stories that the world needs to know
Ladakh remains a fascinating subject for many filmmakers. Many have made documentaries and feature films illustrating its unique culture, geography, and wildlife.
However, not many have documented Ladakh quite like filmmaker Stanzin Dorjai from Gya village, located 70 km from Leh and near the famous saltwater Tso Kar Lake. His films often make a compelling case for greater engagement with Ladakh, its culture and environment.
One of the oldest villages in Ladakh, Gya is perched at an altitude of more than 16,000 feet above sea level. Most of the village comprises farmers and shepherds, who continue to embrace the nomad life, taking their yaks, sheep and goats out to graze. Much of the pashmina and yak wool from Ladakh comes from villages like Gya and the larger Changthang region.
Like fellow children from his village, Stanzin would go out with his elder sister, taking their livestock out to graze while attending a local village school until the 8th grade. He says in a recent video interview, "When I was a child, I didn't have many friends. All my friends were wolves, snow leopards, marmots and eagles. I never thought I'd become a filmmaker." The interview was for Woodland, a multinational shoe company, for which Stanzin has become a brand ambassador.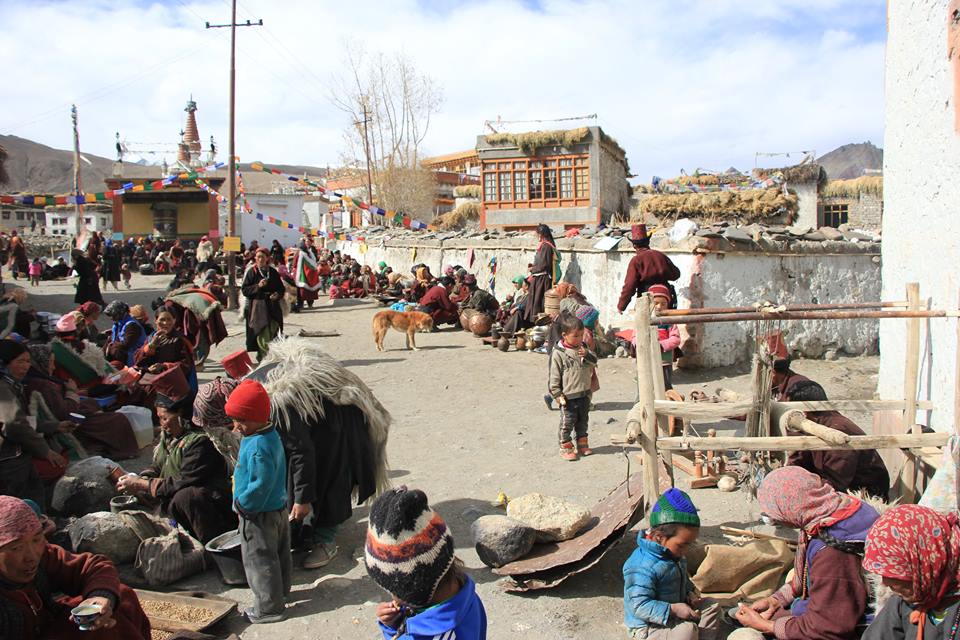 Thanks to the efforts of a local scholar, Stanzin soon left Gya and went to study at the Government Boys Higher Secondary School in Leh. However, it was a stint as a resident of the Students Educational and Cultural Movement of Ladakh (SECMOL) hostel, where his life changed.
He was a Class 12 student in 1995 when he was selected as a campus resident at SECMOL, the alternative educational centre run by the legendary social activist/entrepreneur Sonam Wangchuk (of the '3 Idiots' and ice-stupa fame). As illustrated in an earlier TBI article, SECMOL has become a haven for students who struggle with the conventional education model.
Here, students learnt by "doing things" instead of limiting themselves to the confines of textbooks written by people "who had never set foot in Ladakh". The emphasis is on real learning, "where they engage in various innovations to solve real-life problems".
It was SECMOL where Stanzin encountered the world of mass media.
He tells Reach Ladakh, a local publication, "The nearby villages did not have access to the visual media, so what we would do is record the speeches and messages of the local leaders here in Leh and then show it to them. We always had a great response to visual media. I then realised that media is a very powerful tool to deliver messages. Many people who had known and worked with me had suggested that I have the requisite creativity, and that's when thoughts went to filmmaking."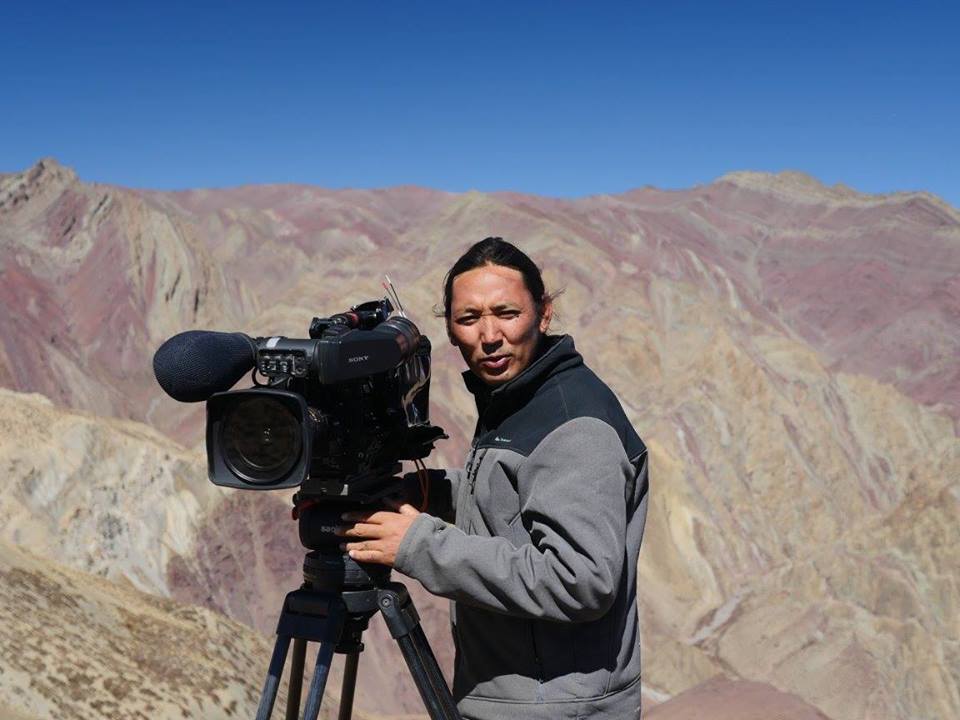 After finishing school, he went to Jammu University where he completed BA in Arts. Returning home to his village, Stanzin told his family that he wouldn't be pursuing a stable government job (a staple expectation with families in Ladakh), but filmmaking instead. Despite his family's disappointment, Stanzin remained unperturbed and pursued his passion.
Stanzin never attended film school but learnt his craft from some of the best in the business, in national and European media houses. He particularly thanks Rahul Ranadive, a veteran documentary filmmaker from Mumbai, and Christiane Mordelet from Sweden, for mentoring him.
In 2006, Stanzin founded his own production centre in Ladakh, the Himalayan Film House. Here, he produced local music recordings, videos, feature films, government-sponsored awareness ads, and of course, documentaries with various Indian and international filmmakers.
His first major break on the international stage came in 2008 with 'Living with Change', a documentary for the World Wildlife Fund (WWF), about how global warming was affecting Ladakh. However, it was in 2012, when he came out with 'Jungwa: The Broken Balance' with Christiane Mordelet, a remarkable documentary based on the August 2010 flash floods which devastated Leh.
Despite winning a whole host of mentions and awards across international platforms like Banff Mountain Film Festival, the process of filmmaking was riddled with moral dilemmas.
Also Read: Battling Traffic Congestion, Eco-Sensitive Leh's New Initiative May Be An Answer
He tells Reach Ladakh, "I remember looking out my window that morning, and when I saw the flood, my first instinct was to grab my camera. My son called me out in his sleep, and I just told my wife to leave for a safer ground. I feel guilty sometimes for leaving them that day, but I believe that your work sometimes does come before everything."
There are remarkable parallels with South African photojournalist Kevin Carter, who won the Pulitzer Prize in 1993 for his photographs depicting the horrific famine in Sudan.
Carter's award-winning photo was one of a little boy, who had fallen to the ground from hunger, while a vulture was lurking nearby. Although Carter claimed to have driven the vulture away following the shot, many criticised him for prioritising the shot before assisting the girl to a food camp.
Carter committed suicide three months after winning the Pulitzer, although it was for a whole host of other reasons. Nonetheless, images like the one he shot haunted him. No other picture brought home the world's attention to the famine and civil war in Sudan, quite like that one.
Stanzin adds, "When I started taking the footage of the aftermath, people resented me for not helping them like the rest by just standing there and shooting. However, my intentions were clear. I wanted to show the world what we had gone through because of climate change, which the world at large had been ignoring."
(Source: Banff Centre for Arts and Creativity)
For Ladakh, which is at Ground Zero of a battle against global warming, this documentary came at a critical time. It was chosen as one of the documentaries screened at the Paris Climate Summit in 2015.
What was particularly powerful about the documentary was its depiction of how a people, who have always lived in harmony with nature, are now compelled to deal with dangers of climate change. It spoke of their hopes, worries and concerns, and the spiritual relationship they share with nature.
The Shepherdess of The Glaciers
His next major documentary film, The Shepherdess of The Glaciers, would take him back to his village. Released in Europe on January 19, 2016, the documentary was based on the life of his sister Tsering, a tenacious shepherdess who stoically lived an austere pastoral life, battling a barren mountainous landscape. It documents her life over the course of four passing seasons, and the spiritual relationship the nomads of Ladakh share with their environment.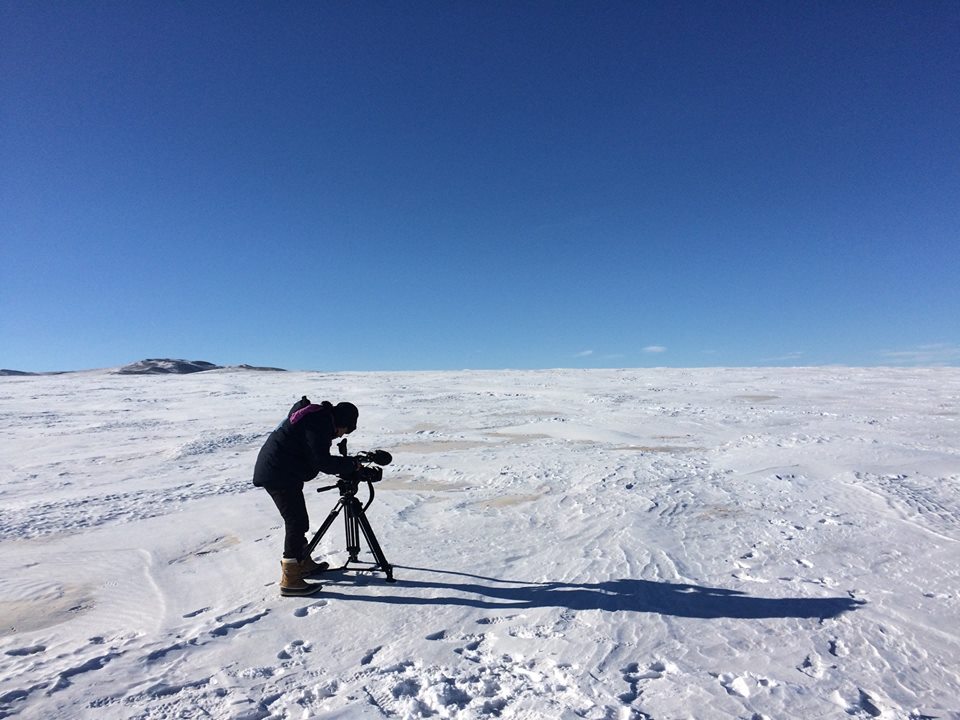 The idea for this documentary came on a bullet train ride in France, where he encountered three French models. "They asked me where I am from and so on. Then suddenly, I had a very strange intuitive feeling and remembered my sister. I compared her life to those three European women sitting in front of me. There and then, I jotted my points and ideas for a new documentary," he says.
(Courtesy: Stanzin Dorjai)
Teaming up with Christiane Mordelet, he went back home and met up with his sister, a shepherdess with no formal education. "I was also a shepherd till about 13 years of age. I know the subject very well, but with my sister we have something…When I was young, till I was 13-16 years, we shared a very close bond. After that, I went for my studies, and our relationship fell apart. But after spending a month with her, those memories came back to her," says Stanzin in another interview.
The process of filming this documentary was incredible–braving temperatures of -32 degrees Celsius, heavy snowfall and carrying a 30-kg load of film equipment, while trekking up with his sister and coming back down every seven days to recharge batteries for the shoot. Despite the odds, Stanzin managed to shoot the film. Of course, being a local helped tremendously as he had traversed these paths before.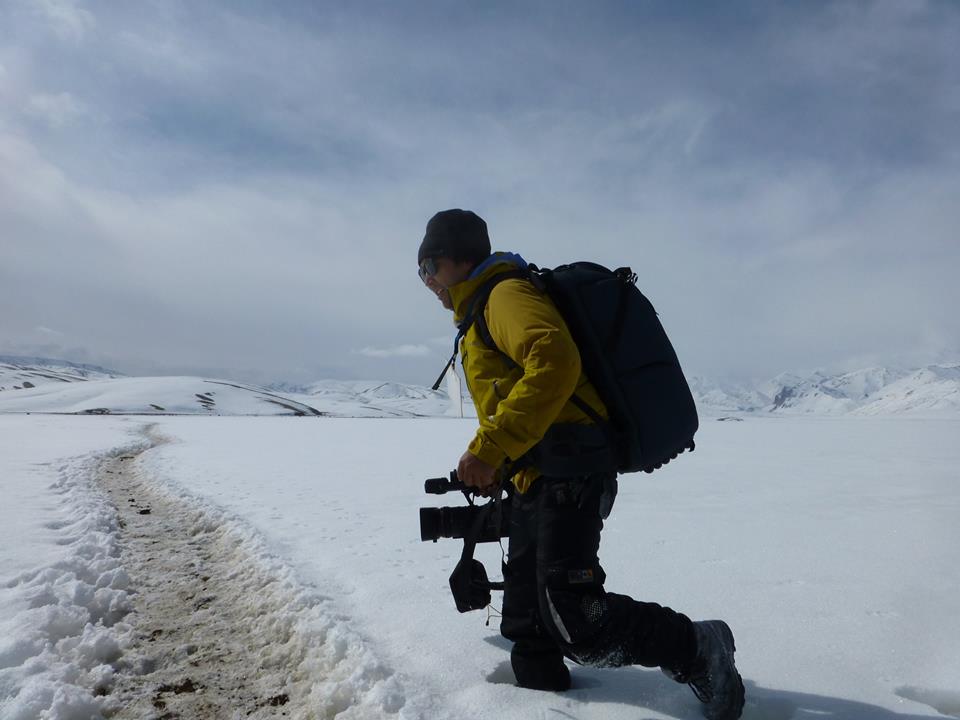 All the effort, however, bore fruit. The documentary received 17 awards, both at home and abroad, with the highlight being the Grand Prize at the 2016 Banff Mountain Film and Book Festival. "I never make these films for awards. I just wanted to make a good film, telling a story that we need(ed) to know," he says. However, the real heroine of this film is his sister, Tsering.
Also Read: Here's Why PM Nehru Took Buddha's Relics To Ladakh in 1950!
In the part of the clip posted above, Tsering talks about how a radio remains her only contact with the outside world. Only earlier this month the village finally received its first telephone line, courtesy BSNL. "When I asked her how she can possibly stay all by herself in these lonely mountains, she replied she never felt lonely because she always listens to her radio while rearing the sheep. And you won't believe, it is amazing, the amount of knowledge she has about the world just because of the radio. She even understands words of English, Urdu, and Hindi and can even sing the traditional Ladakhi songs. So, this movie is basically about her, her radio, her life as a shepherdess and especially about the original occupation of our people," Stanzin tells Reach Ladakh.
The film also depicts Tsering's struggles with the unwanted changes in the local environment brought about by climate change, with glaciers melting at a faster pelt.
Today, Stanzin is in the process of making yet another documentary film on the life of the 19th Bakula Rinpoche, a legendary figure considered as the 'modern architect of Ladakh'.
(Edited by Shruti Singhal)
Like this story? Or have something to share? Write to us: contact@thebetterindia.com, or connect with us on Facebook and Twitter.
NEW: Click here to get positive news on WhatsApp!
We bring stories straight from the heart of India, to inspire millions and create a wave of impact. Our positive movement is growing bigger everyday, and we would love for you to join it.
Please contribute whatever you can, every little penny helps our team in bringing you more stories that support dreams and spread hope.