She is a shining example of how a tragedy can be turned into a fuel that drives you to achieve your goals, no matter what.
PPaulami was only 12 when she lost her right hand.
16 years and 45 surgeries later, this 28-year-old Mumbaikar is perhaps one of the most resilient and strong persons, you could ever meet.
This is her story.
Until 2001, it was an annual ritual for 12-year-old Paulami to spend summer vacations at her paternal uncle's Hyderabad home reuniting with her cousins. One afternoon, the class six girl and her cousin decided to pretend to fish on their second-floor home.
While the elders were taking their afternoon siesta, the girls attached a small playing utensil to the rod as bait and flung it outside. The rod slipped off Paulami's hand and got tangled with a wire. Assuming it was a clothes-line, she caught hold of it.
Alas, it was a live wire that struck her with a current of 11,000 volts!
The current intensified when her body touched a steel chair for the mere fraction of seconds
She yelled in pain and blacked out. The power went off, and her bruised body was thrown back.
Her relatives found her severely bleeding, burned with torn clothes and rushed her to Apollo hospital, Hyderabad.
When her parents were summoned, her mother refused to believe anything serious could have happened to Paulami. But her father, being an engineer was quick to sense something was wrong. The took the first flight out of Mumbai and flew down to Hyderabad.
Her parents were shattered when they saw their beautiful daughter, fully bandaged, battling for her life in the ICU. Paulami had sustained 75-80% burns.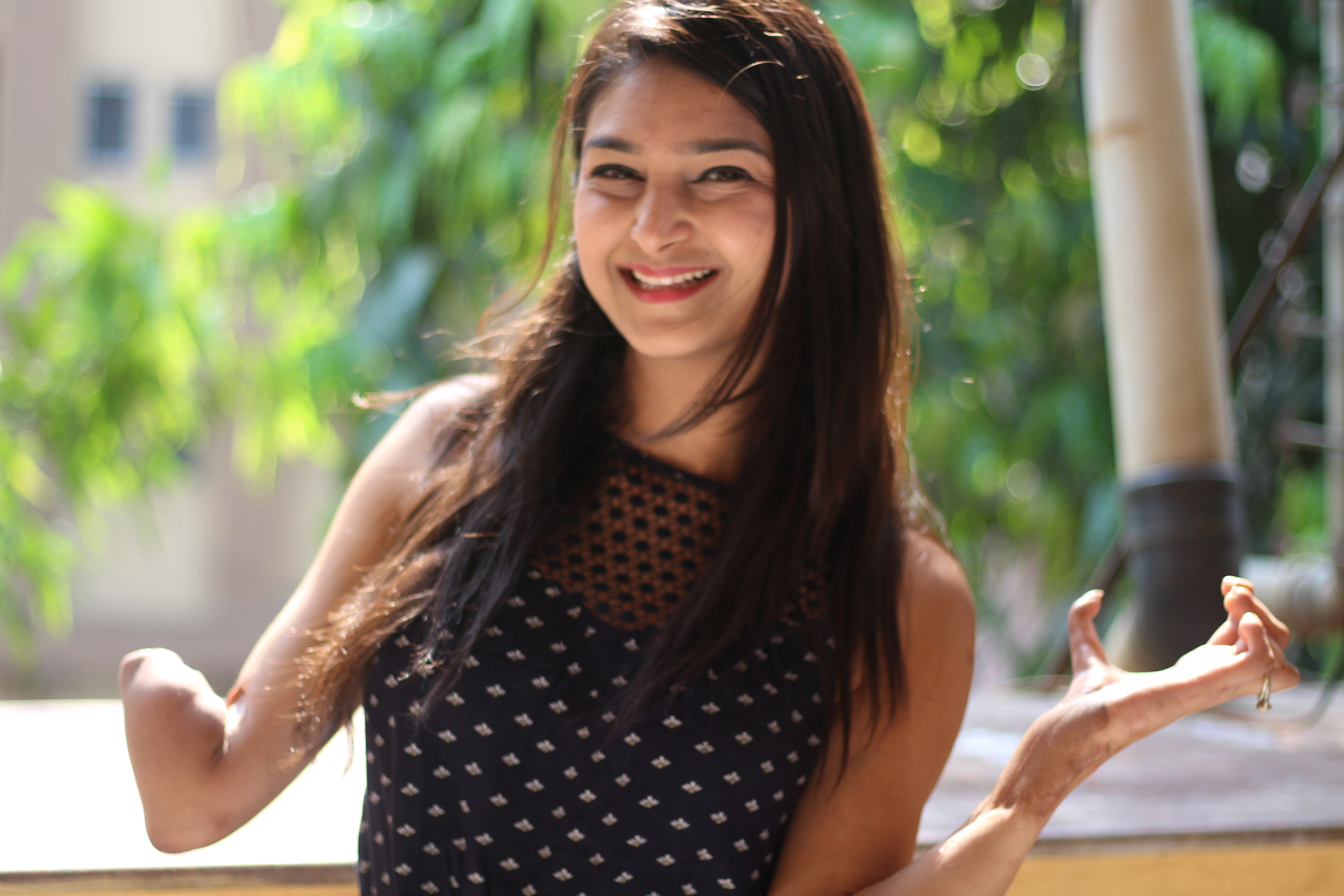 "The doctors thought that it was a miracle I survived. Because in most cases, the patient dies on the spot. The current had travelled through my right hand and left through my left foot. While my right hand was severely damaged, my left foot had no skin, muscles or tissues left. I lay naked for a week in the burns ward. When the gangrene in my right hand had begun to spread, doctors were flown in from Mumbai for a second and third opinion. Within a week from the day of admission to the hospital, my right hand was amputated," says Paulami, speaking to The Better India.
After a month in the Hyderabad hospital, once the doctors deemed her strong enough to travel, she was flown to Mumbai in an air ambulance to the city-based Breach Candy Hospital. For eight months, the 12-year-old switched four hospital beds for her treatment.
"There were too many corrective and re-corrective surgeries. The doctors wanted to save my left hand and foot. But since there was no skin or muscle left, they decided to cut open my abdomen and attached my left hand to it for two months. I was bedridden. The idea was to transfer flesh from my abdomen to my left hand to make it operable. In a 12-hour surgery, they cut open my calves and transplanted two 12-inch sensory nerves to my left hand," she says.
While the sensation in her hand is back, it is still in a semi-operable state. She still finds it difficult to close a button, tie her hair or pick a pin.
"I still remember constantly asking my mom, what had happened. I was unable to accept that I didn't have a right hand. And my mom would tell me that my hand would grow back," she laughs.
Her parents, Bhadresh and Rajul Patel have been her pillars of support. She recalls how they always had the most jovial answers to her serious questions. But this wasn't the case with the people who visited her at the hospital.
"My visitors would often say insolent things to my parents like my life was doomed. I had become an object of their curiosity. I was hurt, when they would ask my parents to show them the scars, look at my amputated hand, take off my blanket, point fingers and show each other how my body looked," she recounts.
But her parents refused to tolerate this derogatory attitude.
"My father came up with a simple rule. He said none of them could speak to me. The only way anyone was allowed to see me is if they told me a joke and I told one in return. And I cannot tell you how that helped me recover. Lying in that 4×4 room, 24×7, I would look forward to meeting people and sharing jokes," says Paulami.
Even though she had lost a year in school, her principal and teachers were supportive. They knew it would be difficult for Paulami to sit in a new class and make friends again. So she was given notes at home and was allowed to continue with her batch. She studied hard and gave her final exams with the assistance of a writer, and got a decent score.
The same year she was fitted with a prosthetic arm.
"Using a prosthetic arm was very difficult. It was heavy, and my amputated arm was relatively tender. So, I first learned to lift it. Slowly, I decided to push myself to write. In the initial days, each letter I wrote was large enough to fit a page. But I was undeterred. So every day, I would diligently try and write five pages. It was also the time when I was reading the children's novel, Matilda. So I decided to copy the entire story on a book. By the time I reached the end of the book, I had learnt to write one statement in one line."
---
READ MORE: Meet The Firebrand Intelligence Officer who Doesn't Let Death Threats Affect Her Duty!
---
Paulami completed her MBA and now runs her family business which deals with heavy machinery. She married her childhood sweetheart, Sundeep Jotwani three years ago, and their love story is apt for a novel.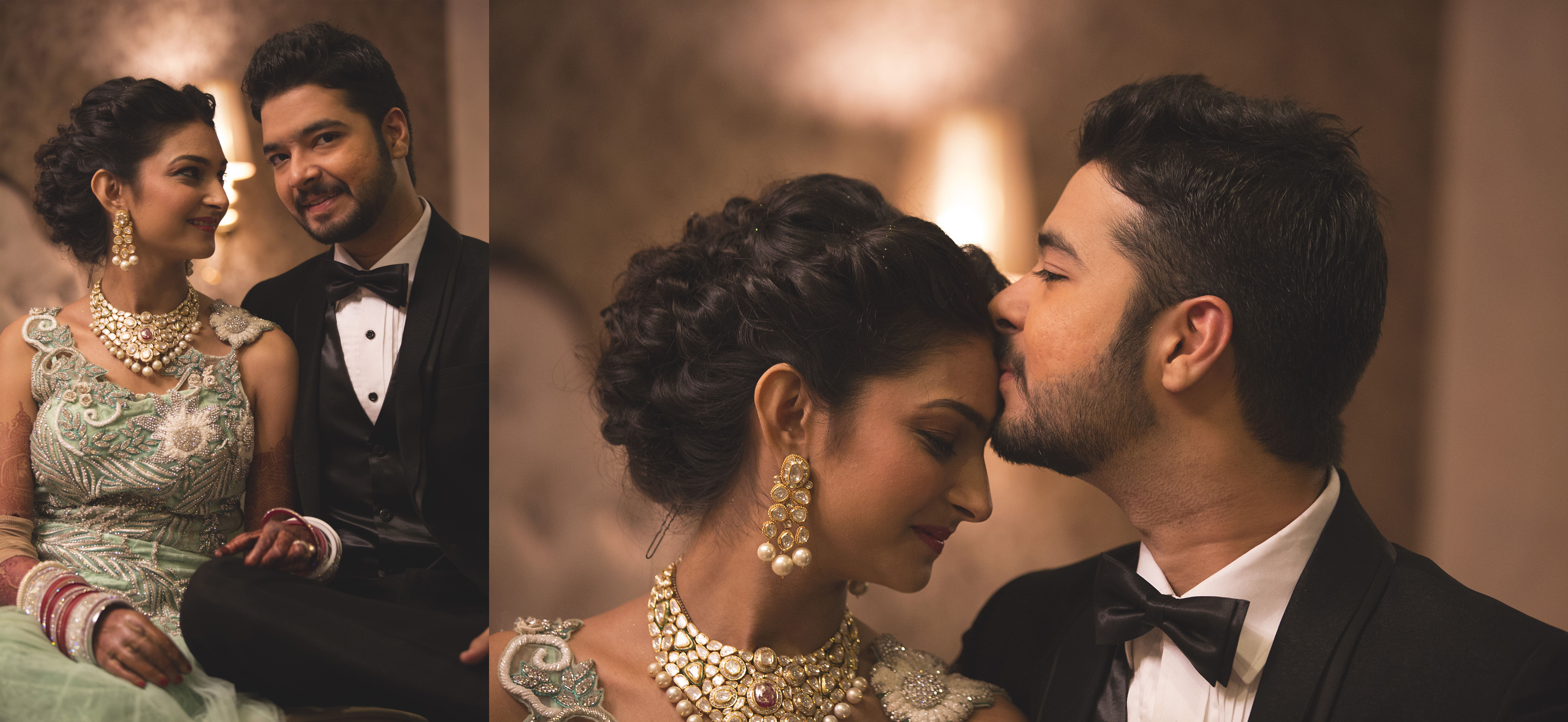 "I have known Sundeep for thirteen years now. We met just after school and hit it off as best friends. He is the sweetest guy I know. Even in the initial days, he never asked me anything about my accident upfront. Everything he knew was through my friends.
"The best part about our relationship is that we communicated without words. From the beginning, he always understood what I needed and did it before my having to ask.
"Taking help from him was never embarrassing or awkward for me either. We fell into a comfortable routine. When we entered a restaurant, and I couldn't make smaller pieces of the food on my plate, he would listen to my order, call it to his plate, make pieces and then pass it to me. He has been my rock solid support through and through."
Today, Paulami drives, writes, bungee jumps and even skydives. She is living her best adventurous life and encourages everyone to do the same.
"While it would have been easy for me to shut down, I decided to value this second shot at life. My mother also connected me to several other people who had lost limbs or used prosthetics. When I interacted with them, I knew I was no longer alone, and I was motivated to it my best shot."
In her final message, this beautiful and incredible woman says, "I have seen both sides of life–as an able-bodied person and a person overcoming disability. All I want to say is that this is all a part of life. Don't shut yourself down, don't hold back. There is so much more to life and a whole world left to conquer. So what if I don't have a hand, I will still live my best life."
Paulami was truly born to fly and look she already is and how!
If Paulami's story inspired you, write to her at armstrongpaulami@gmail.com
Follow her on Facebook at : https://www.facebook.com/paulami.patel.5
Instagram – @paulamip
Like this story? Or have something to share?
Write to us: contact@thebetterindia.com
Connect with us on Facebook and Twitter.
NEW: Click here to get positive news on WhatsApp!
We bring stories straight from the heart of India, to inspire millions and create a wave of impact. Our positive movement is growing bigger everyday, and we would love for you to join it.
Please contribute whatever you can, every little penny helps our team in bringing you more stories that support dreams and spread hope.