It is easy to make such promises before an election, but very few are willing to make the changes farmers really need.
Karnataka will elect its new government on May 12, and all eyes are on the three-way battle between the incumbent Congress, Bharatiya Janata Party and the Janata Dal (Secular).
With 60% of the state's 28 million-strong workforce dependent on agriculture (according to the Institute for Social and Economic Change, a Bengaluru-based think tank), a significant part of the public electoral discourse has revolved around the subject of farm loan waivers.
In the 15 years between 2001 and 2015, there were only three years (2005, 2007 and 2010) when large parts of the state were not drought hit. In fact, last year, the state faced its worst drought in 42 years. Making matters worse, the state was undergoing its fourth consecutive year of drought.
With 70% of the State's agriculture rainfed, this meant accumulating losses and growing debt for farmers and hence the demands for farm loan waivers. Making matters worse are the global price swings in agricultural commodities, resulting in loss of incomes.
According to the State Agriculture Department, more than 3,500 farmers in Karnataka committed suicide between April 2013 and November 2017, of whom 2,525 were a result of drought and crop failure.
Last year, the Siddaramaiah-led Congress government waived Rs 8,165 crore of farm loans from cooperative banks. The move, his government claims, would benefit 2.2 million farmers. In 2015, it also committed Rs 2000 per month as pension for the wives of farmers who commit suicide. This was an increase from the previous widow pension amount of Rs. 500. In the case suicide of a woman, a member of the family receives a pension of Rs. 2,000.
In its manifesto released earlier this month, the BJP promised that farm loans up to Rs 1,00,000 in nationalised and cooperative societies would be waived off if elected to power.
The JD (S), meanwhile, promised on Monday while releasing its 60-page manifesto that it would waive all farm loans within 24 hours of coming to power. As per the manifesto, the loan waiver would include crop-horticulture loans and medium-term loans.
Without even taking into account the deleterious effects these loan waivers have on banks, one must ask the hard question whether farming in India is by nature an unprofitable venture. More than half of the 90 million households in India engaged in agriculture are under a cloud of debt.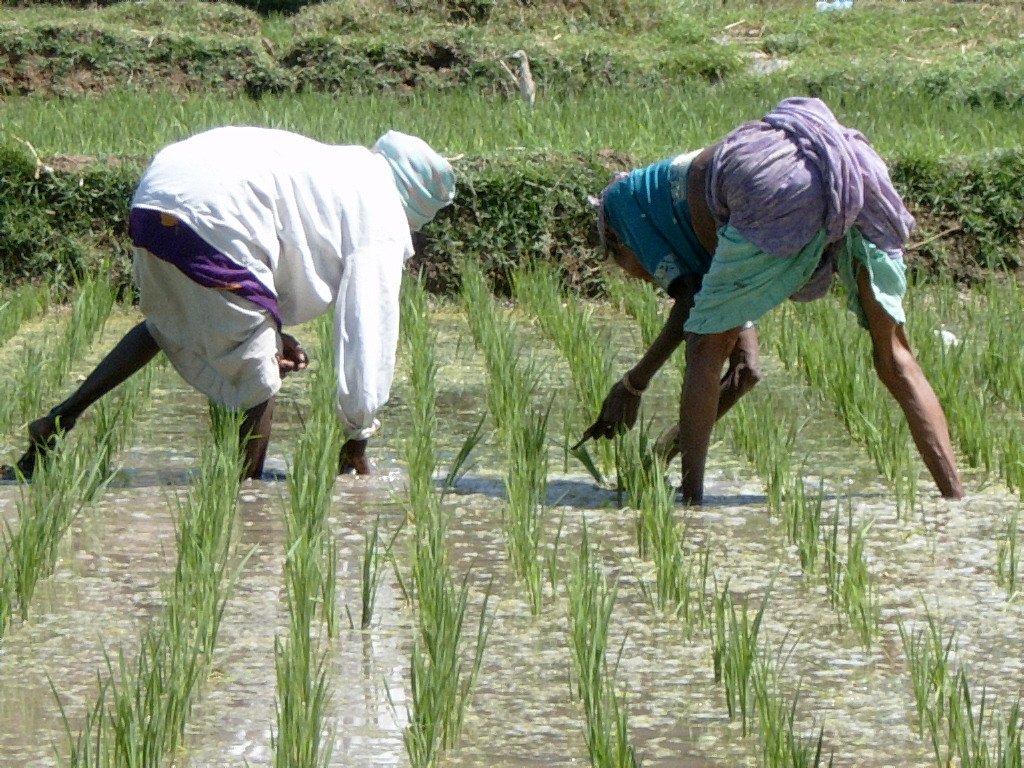 Why do farmers constantly need these loan waiver schemes? Do such farm loan waivers work? The short answer is no.
One key statistic that experts have pointed to is the average size of landholding for each farmer. In Karnataka, the average size of landholding is a mere four acres. Those with up to five acres of land are considered small and marginal farmers. Studies have shown that for this segment of farmers, acquiring institutional credit is hard and this leaves them at the mercy of moneylenders who charge exorbitant rates of interest.
Those farmers who want to dig borewells in the arid parts of the state to extract water for irrigation purposes find accessing credit from mainstream banking entities hard because of the myriad regulations and permissions required. Unable to process this bureaucratic maze, and without the necessary means to dig deep borewells, these farmers approach local moneylenders.
Another significant challenge for farmers with small landholdings is that land titles are not clearly drawn up, leaving commercial banks hesitant to loan the necessary credit.
According to this study by IndiaSpend, nearly half the debt in rural India rests in the hands of local moneylenders. Government-sponsored loan waivers are restricted to commercial or cooperative banks and not informal sources of credit like moneylenders.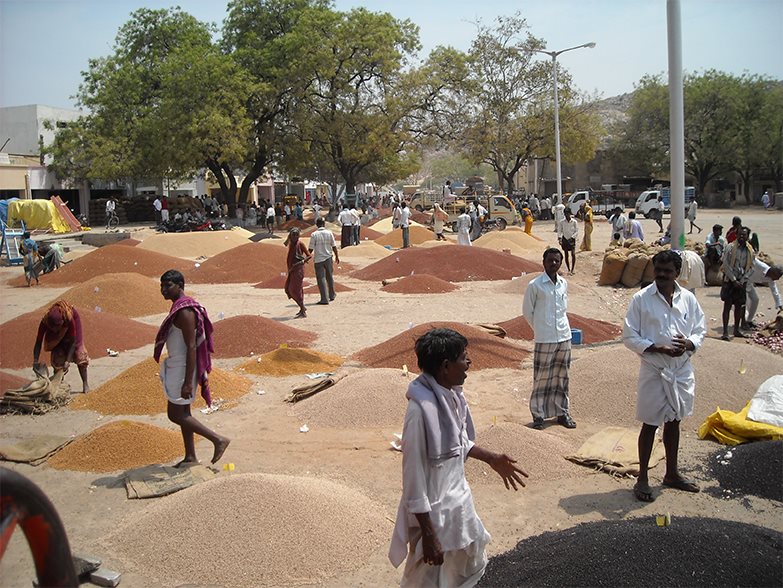 Earlier this week, for example, the Karnataka government announced a crop loan waiver of up to Rs 50,000 from cooperative banks in the state. Loans issued by moneylenders do not fall within the ambit of these loan waiver schemes.
"The farm loan waiver is not meant to waive off all loans. Locally powerful individuals or groups often control the cooperative banks," said Narendar Pani, an economist and professor at the National Institute of Advanced Studies to IndiaSpend. "Many farmers continue to depend on money-lenders for loans which won't be waived off."
"Farmers commit suicide when they know that there is no way to generate money to pay back loans," said R. Balasubramaniam, development activist and founder and chairman of Grassroots Research & Advocacy Movement (GRAAM) to IndiaSpend.
"Due to the cycle of loans, even when they take a loan it is for consumption, not always directly for production in farming."
Many economists and agricultural experts reject loan waivers as a general practice in governance. They believe that such practices have a detrimental effect on both the budget of the Union and State governments, besides increasing inflation.
Also Read: 5 Farmers Who Prove Smart Agriculture Can Make You Rich
"Studies had shown that debt waiver programmes have been ineffective, constraining credit flow to farmers after their loans were waived off," said former Reserve Bank of India Governor Raghuram Rajan all the way back in December 2014. Even former State Bank of India chief Arundhati Bhattacharya argued that "credit discipline breaks when you waive off farm loans".
At the time both experts were castigated for their comments. 'What about banks writing off the large amounts of non-performing assets accumulated by giant Indian corporations and the consequent loot of taxpayer money,' was the common refrain. Nonetheless, if one does scratch beneath the surface of farm loan waivers, it isn't hard to conclude that they are right.
Take a 2014 World Bank study on the UPA government's massive 2008 farm loan waiver, which many poll analysts argue paved their way for a second term in office.
"We find that the stimulus program did not affect productivity, wages or consumption, but led to significant changes in credit allocation and an increase in defaults. Post-program loan performance declines faster in districts with greater exposure to the program, an effect that is not driven by greater risk-taking of banks. Loan defaults become significantly more sensitive to the electoral cycle after the program, suggesting the anticipation of future credit market interventions as an important channel through which moral hazard in loan repayment is intensified," the study said.
In fact, according to a 2013 report by the Comptroller and Auditor General (CAG) of India, most of the monetary gains from the loan waiver were pocketed by ineligible big farmers. The small, marginal and landless farmers, who are actually in need of this sort of assistance, received little relief. As argued earlier in the article, these farmers anyway have little access to institutional credit.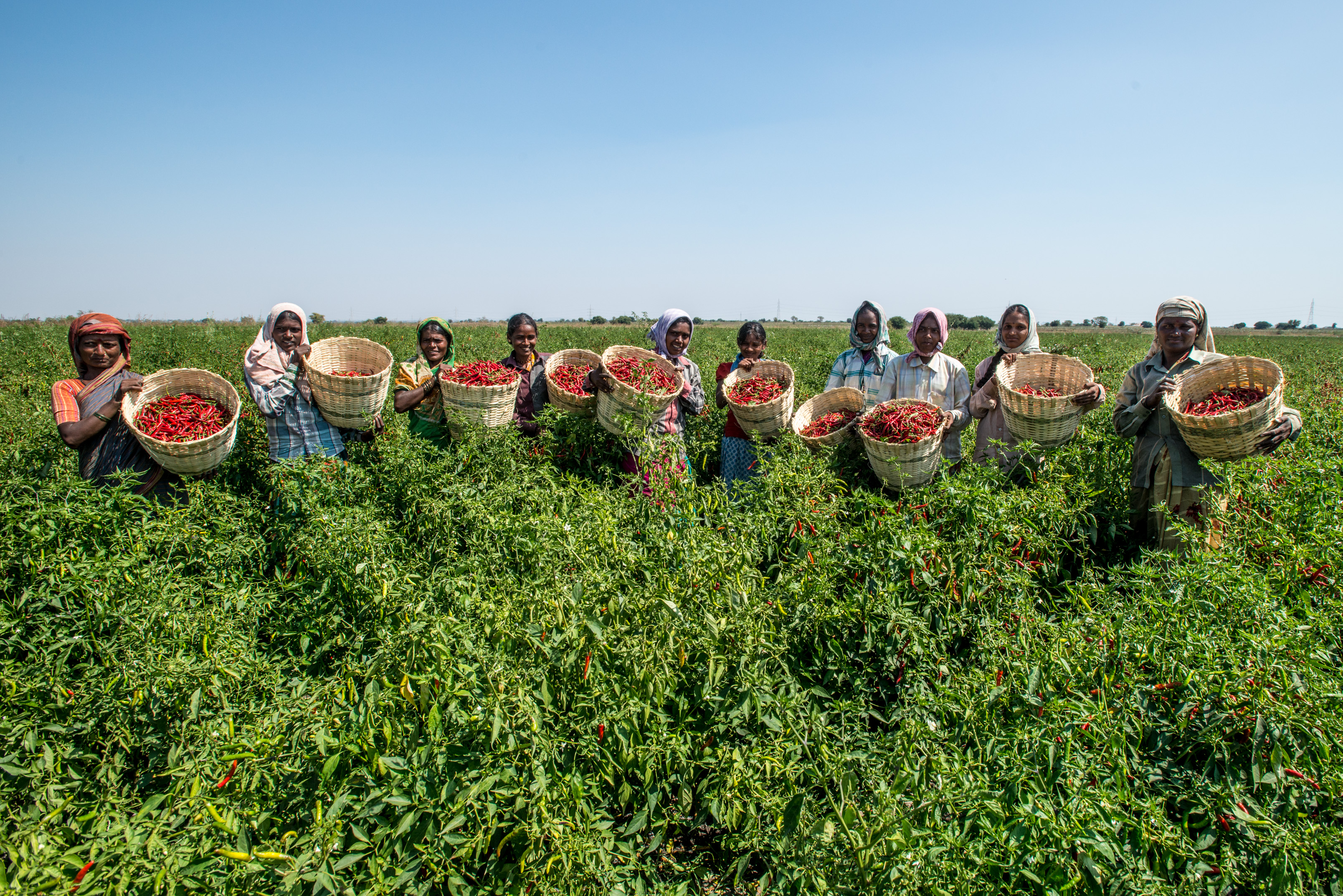 How can our governments make farming a profitable activity? The issues pertaining to agriculture sector are structural in nature. What it needs are serious reforms, which few governments are willing to incorporate.
Instead of loan waivers, which also have a deleterious effect on state budgets, the government needs to embark on these structural reforms.
For example, the government must make the process of land leasing easier. Farmers need better access to markets and better storage facilities to earn remunerative prices, particularly in a time when land holdings are growing smaller, the quality is soil is deteriorating, and input costs are rising.
Massive investments are required in areas such as irrigation and water-saving practices like rainwater harvesting, considering that 70% of the agricultural land in India is still dependent on rainfall.
Governments need to find ways to ensure that farmers are not left at the mercy of mother nature. Greater investments must also go into researching better farming practices to ensure further that farmers are not so heavily dependent on the vagaries of nature.
Also Read: This Electrical Engineer and IIM Alumnus Is Now Helping Small Farmers with Her Innovations
If the government has the requisite will and the foresight to look beyond the five-year electoral cycle, these reforms will ensure greater capacity building for the smallest farmers. Such loan waivers may provide short-term succour to farmers but will not resolve any of these underlying concerns.
The incumbent Karnataka government has to some extent addressed some of these problems. Among other measures, its Rashtriya e-Market Services (ReMS), an online trading platform for farmers, has met with some degree of success. In fact, the BJP-ruled Centre's e-NAM initiative is modelled on the ReMS.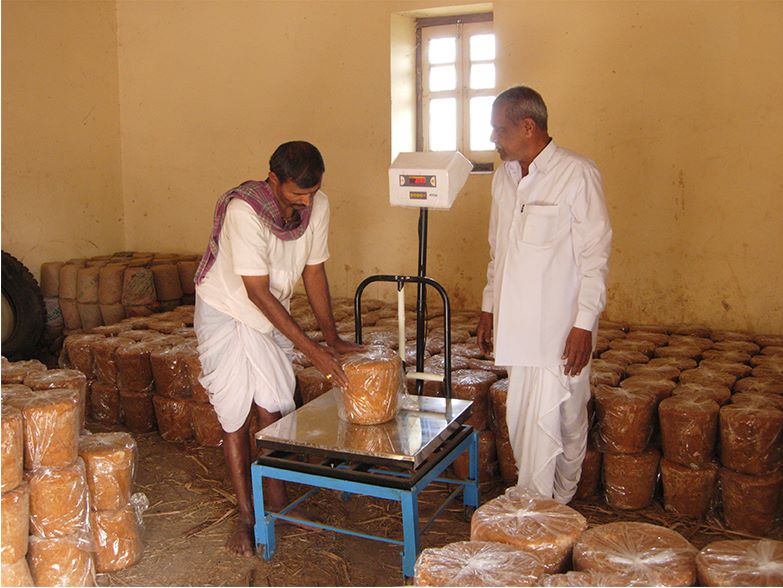 "We took all state agriculture ministers on a visit to Karnataka to learn how the State has linked 40 – 50 markets through e-trading platform. Everywhere there is an electronic display of the prices of produce in all other markets. Farmers can thus opt to sell at a place where he can fetch the best price," said Prime Minister Narendra Modi, when he announced the e-NAM initiative.
Also Read: More Money, Better Options: How Karnataka's E-Trading Is Changing Farmer Lives
According to the NITI Aayog, the online trading platform for farmers has enhanced the income of the farmers in Karnataka by 38% since its inception. "Till now about Rs 75,690 crore worth agricultural produce of 95.21 lakh farmers have been traded online. So far, about 47.28 lakh farmers are registered under the unified market platform," said the 2018 Karnataka State Budget.
However, a lot more needs to be done. These aren't short-term fixes and any success in implementing these reforms will come over a period of time beyond the five-year electoral cycle.
Do any of these parties have the necessary political will to implement these reforms knowing that their success may not necessarily show in the five-year period? That is the critical question.
(Edited By Vinayak Hegde)
Like this story? Or have something to share? Write to us: contact@thebetterindia.com, or connect with us on Facebook and Twitter.
NEW: Click here to get positive news on WhatsApp!
We bring stories straight from the heart of India, to inspire millions and create a wave of impact. Our positive movement is growing bigger everyday, and we would love for you to join it.
Please contribute whatever you can, every little penny helps our team in bringing you more stories that support dreams and spread hope.