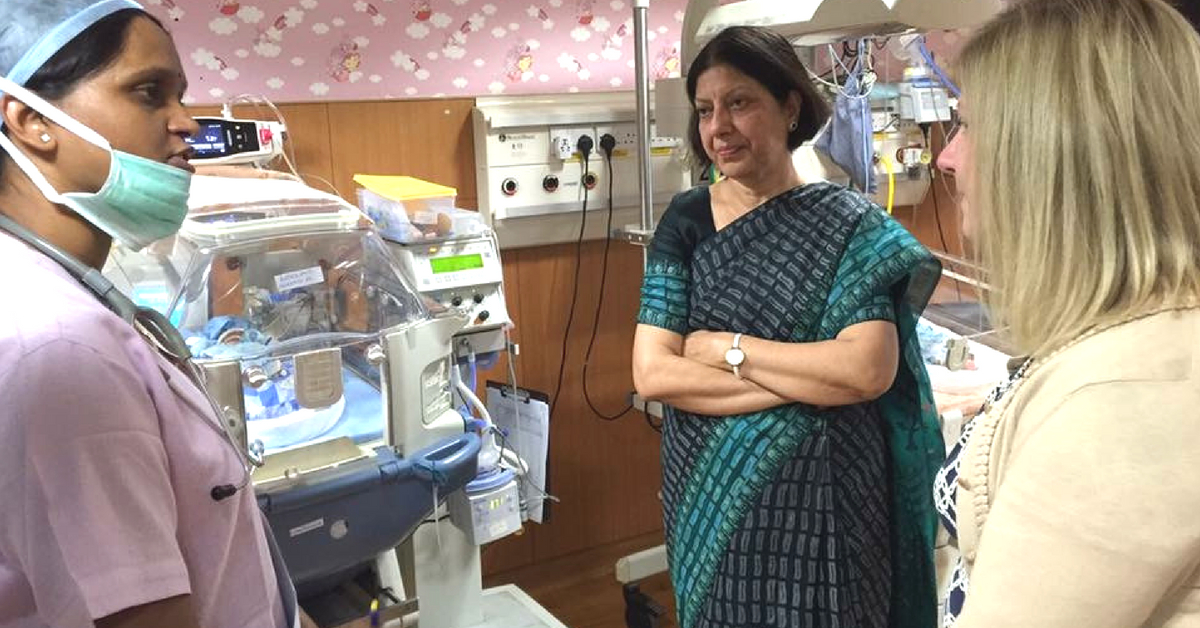 According to her, premature births, neonatal infections, and birth asphyxia are some causes of neonatal deaths.
---
Health Heroes – This article is part of a series to celebrate some of India's most amazing doctors and to understand the incredible work they are doing.
---
Meet Dr Neelam Kler, who has improved the chances of survival of premature babies weighing less than 1,000 grams. When those tiny tots come out of the mother's womb and gush in their first breath, it is health professionals like Dr Neelam Kler, who come to the rescue. Padma Bhushan awardee 2014, Dr Kler, is a neonatologist, a specialist for newborns, who has not only established the Neonatology Department at Sri Ganga Ram Hospital in Delhi but is also collaborating with the WHO and UNICEF to prevent birth-defects across South East Asia.
In a one-on-one with Priyamvada Chugh, this celebrated neonatologist talks about a range of issues from caesarean deliveries to the advent of superbugs to Delhi's pollution woes.
Question: What drove you to become a Neonatologist?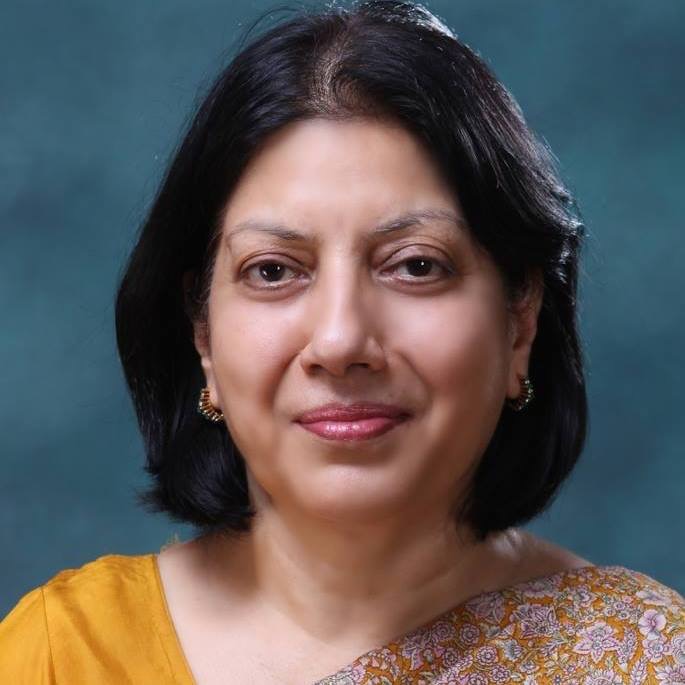 Dr Kler: Probably my love for children. My resolve to become a neonatologist is related to a story, which happened when I was in medical school in Kashmir. I was at the community hospital in Doda (a remote hilly area in Jammu & Kashmir) for my rural posting.
One day, I was asked by the Chief Medical Officer to accompany the head nurse to visit a woman in advanced labour. After reaching there, we found the young woman experiencing great pain. We assisted her in delivering a baby boy who underwent asphyxia, i.e., could not breathe at birth because of long, difficult labour. Despite all my efforts to revive the baby, he did not survive.
As a young medical student, that was my first experience to resuscitate an asphyxiated baby and I failed. This made me decide that I want to save babies and become a neonatologist.
Question: What are the leading causes of neonatal mortality in India? And how can these numbers be improved?
Dr Kler: Three leading causes of neonatal deaths in India are premature births, neonatal infections, and birth asphyxia. Although Neonatal Mortality Rate (NMR) in India has decreased from 52/1000 in 1990 to 25/1000 at present, the decline has been rather slow.
Neonatal mortality is hugely dependent on socioeconomic factors such as education, women empowerment, availability of health infrastructure, which is why we find disparities in neonatal deaths among rich and poor and urban and rural populations. It is improvements in these factors that have led to some Indian states, like Kerala and Tamil Nadu, achieve a higher decline in NMR compared to Uttar Pradesh and Madhya Pradesh.
While there are no easy solutions, I firmly believe that strengthening the public health infrastructure for even the most marginalised population with available and accountable health personnel at all levels is the long-term sustainable solution. A trained nurse-headed model, delivering excellent community health services in rural Rajasthan is one such success story, which must be widely replicated.
Question: Diabetes, high blood pressure, and obesity all lead to birth-related complications. From your experience, what should women be aware of?
Dr Kler: India is, unfortunately, facing double jeopardy. On the one side, we have a large population of undernourished women who are at risk of anaemia, premature labour and growth-restricted babies.
On the other hand, obesity is on the rise due to work stress, use of tobacco and alcohol among urban economically-able younger women. These are risk factors for diabetes, hypertension, prematurity, intrauterine growth restriction and other complications related to childbirth. There is an urgent need to strike a balance and to educate young girls about the importance of diet, exercise, stress management and reproductive health. It should be a necessary part of school education.
---
Also Read: Recurrent Miscarriages Can Be Devastating: A Doctor Explains the Causes
---
Question: Do you see any differences in the health of mothers and their newborns now than when you started practising medicine three decades ago?
Dr Kler: A lot has changed! There are increasing numbers of working women with economic independence who choose to marry later in life. This can result in increased complications related to pregnancy and childbirth. Moreover, owing to the availability of better treatment options, women with complex and chronic medical diseases are choosing pregnancy, which can be challenging for them.
Thirty years back, I would not have imagined women post-renal transplant or malignancy opting for pregnancy.
With more hospitals and neonatal intensive care units in cities and smaller towns, tertiary hospitals these days tend to receive highly chronic and complicated cases with multi-drug resistant infections, thereby increasing hospital stay, cost of care, morbidity and mortality. Evidently, the cost of treatment has increased, and medical insurances are not sufficient.
The public health sector is inadequate to fill in the financial gap thereby creating more distrust among the common man and medical fraternity, raising more medico-legal problems.
Question: The world is also battling Antimicrobial Resistance (AMR). What has been your experience with AMR in Indian hospitals? Also, how does AMR impact infections in the newborn?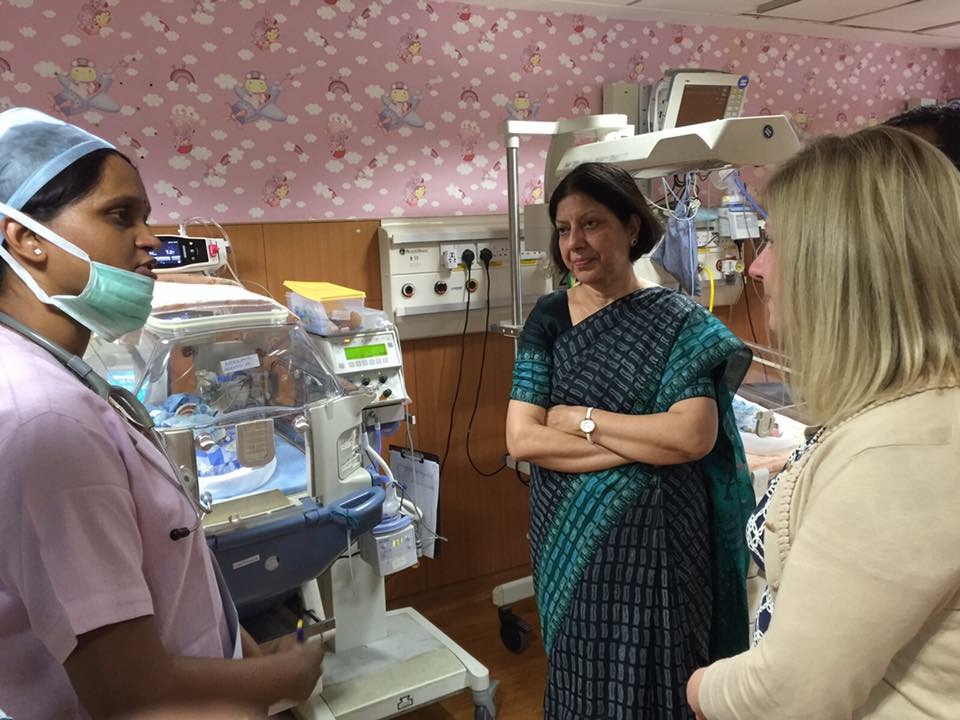 Dr Kler: AMR is emerging to be a global health problem but in India, unregulated access to antibiotics, including over-the-counter sale without a prescription or an invalid prescription, has led to its alarming proportions.
Antibiotics are the last armamentarium in the hands of physicians in intensive care units. With a surge in bacterial infections, poor sanitary hygiene, and the lack of novel molecules in the research pipeline to tackle the resistant "superbugs", the situation isn't getting better.
The emergence of antibiotic resistance is of particular concern in neonates and children as 25% of deaths in India are attributed to infections. Moreover, newborn babies, especially preterm infants are naturally immune-compromised, and therefore, more vulnerable to infections. Due to the excessive misuse and overuse of antibiotics, more bugs are getting multi-drug resistant, and the time is not far when we will run out of antibiotics that work.
The striking effect of AMR on neonatal morbidity and mortality is already being witnessed with nearly 60,000 newborns dying from antibiotic resistance in India every year.
Question: Caesarean sections have been escalating in all corners of the country. What does this mean for the health of babies delivered?
Dr Kler: Caesarean births are skyrocketing in India, which is a cause for worry. In states like Tamil Nadu and Andhra Pradesh, the numbers have escalated to more than 50%. Birth by caesarean poses several long and short-term challenges to the baby compared to a normal delivery.
With a planned caesarean scheduled before mothers go into labour, babies are more likely to be born preterm (between 34-36 weeks). Moreover, normal labour helps the baby prepare their lungs for breathing at birth, which preterm babies lack, and they are born with an increased risk of respiratory problems.
Babies delivered through caesarean are also less likely to receive skin care immediately after birth. Pain medication given to sedate the mother for caesarean operation can affect the baby's breast latching ability, leading to their low breastfeeding rates.
Additionally, recent research has shown that babies born by caesarean may not have the same kind of healthy bacterial flora in their gut as those born by vaginal delivery. They are thus at risk of developing allergies, asthma, obesity and lifestyle diseases like diabetes and hypertension.
---
Also Read: How Frontline Health Workers in India Are Working to Save Newborn Lives
---
Question: How do you think the current air quality in Delhi will affect foetuses and newborns in the next ten years? Do you already see any warning signs in the hospital?
Dr Kler: There are a number of studies which have investigated the effect of air pollution during intrauterine life and possible repercussions of exposure at birth for childhood and adulthood. Pollutants such as Particulate Matter (PM), Nitrogen Dioxide (NO2) and tobacco smoke primarily affect foetal growth and development, impacting birth weight and other foetal biometry.
There is evidence for the impact of PM and NO2 on wheezing and respiratory infections in infancy leading to asthma later on. Moreover, our research has established that toxic gases like carbon monoxide and NO2 not only affect foetal growth and immunity but also lead to premature birth.
Question: According to you, what neonatal health challenges will haunt the next generation?
Dr Kler: Foetal prematurity is on the rise due to several maternal factors such as an increasing number of IVF (In-Vitro Fertilisation) pregnancies, advanced maternal age, gestational diabetes, hypertension etc. With an increased survival of premature babies, the burden of chronic disorders such as chronic lung disease and neurological disabilities may increase.
There will possibly be an increase in allergic respiratory disorders in babies such as bronchial asthma owing to their alarming exposure to air pollutants in our country.
With an unregulated antibiotic use for treating newborn infections, AMR is also likely to increase.
Question: Finally, if you could impact Indian health policies, what changes would you like to see?
Dr Kler: Universal health coverage–health insurance for all, with access to both private and public sectors and nationwide integration of health data. A system like UK's National Health Service, where every morbidity and mortality is accounted for.
With such grave challenges ahead for newborns, it is time to minimise their exposure to antibiotics, protect them from infections, alleviate pollutants in the air that their little lungs face and boost their immunity – towards preparing them for the battle that they are about to fight.
(Written by Priyamvada Chugh and edited by Shruti Singhal)
About the author: Priyamvada Chugh is a cancer biology scientist who has been involved in research across laboratories in Mumbai, Germany, and the UK over the last 9 years. Having worked at the World Health Organization Press in Geneva, she is currently working as an Editor in a Scientific Journal. She is passionate about applying her scientific understanding to spreading awareness about public health issues.
Like this story? Or have something to share? Write to us: contact@thebetterindia.com
Connect with us on Facebook and Twitter.
NEW: Click here to get positive news on WhatsApp!
We bring stories straight from the heart of India, to inspire millions and create a wave of impact. Our positive movement is growing bigger everyday, and we would love for you to join it.
Please contribute whatever you can, every little penny helps our team in bringing you more stories that support dreams and spread hope.