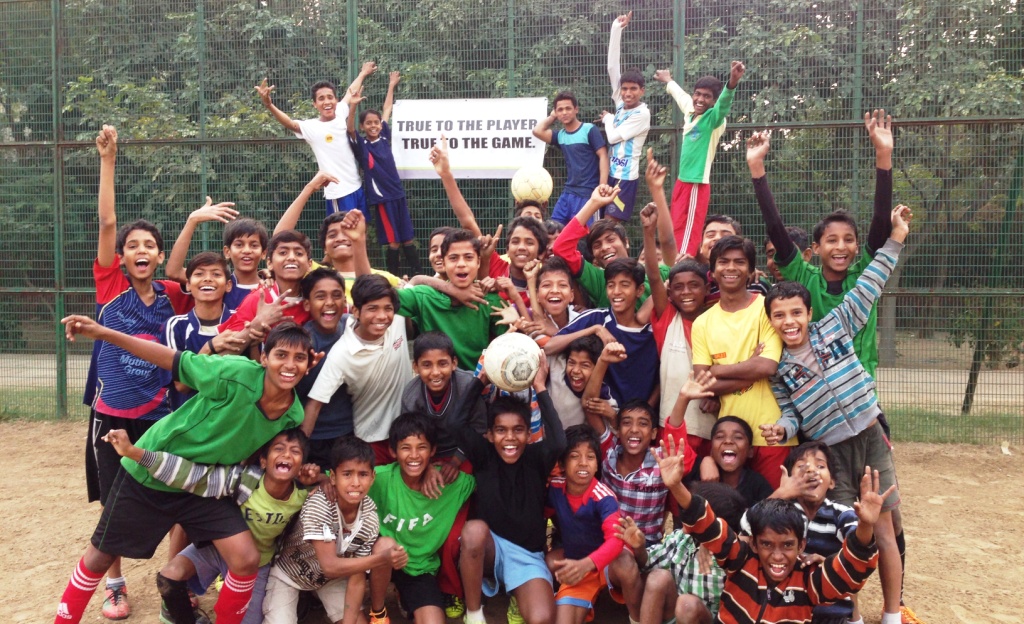 These remarkable people are giving a new meaning to sports. From providing livelihood to bridging the education gap, sports is emerging as the key to a holistic social development. Learn how organizations like NAZ Foundation, The Football Link, Magic Bus and many more are using sports as a tool to bring a change in the lives of the marginalized.
These remarkable people are giving a new meaning to the term 'sports'. From providing livelihood to bridging the education gap, sports is emerging as the key to a holistic social development. Learn how organizations like NAZ Foundation, The Football Link, Magic Bus and many more are using sports as a tool to bring a change in the lives of the marginalized.
Saying that sport has potential to change lives is not an exaggeration. However, the potential of sports to help attain various developmental objectives largely remains untapped in India. There are only a handful of initiatives (including both government and non-government) that are using sports as a tool to assist in enhancing and/or accelerating the effectiveness of developmental efforts. Some of these deserve a mention here.
Yuwa India made it to the headlines of national media and gained wide acknowledgement after its team of 18 girls won the bronze medal in the under-14 all-women Gasteiz Cup tournament held in Spain in the month of July 2013.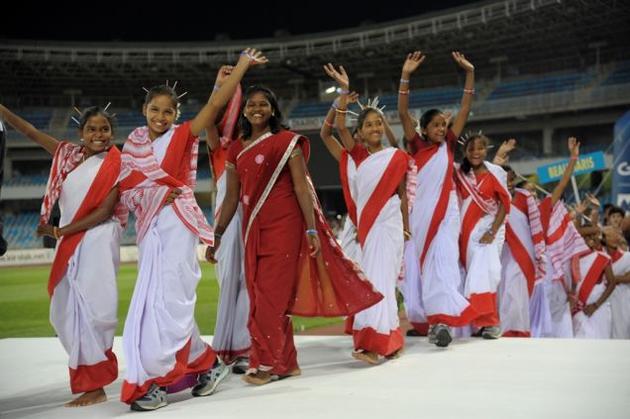 In Jharkhand, where the organization roots its activities, it has nothing less than revolutionised the lives of underprivileged tribal youth, especially girls between the age of 5 and 17. The organization seeks to create a platform to promote health, education and improved livelihoods of young girls of Jharkhand, one of the poorest states of India, through football.
Through 'positive peer pressure' and 'collective effort' amongst the girls, Yuwa is preparing these girls to address the issue of gender inequalities prevalent in their society. Making the girls, their parents and the villagers aware of girl's rights and values also underscores the activities of Yuwa.
Jharkhand is among the states with highest number of child marriages. National Family Health Survey's 2005-06 report (the latest survey is scheduled to be implemented in 2014-15) says that at least 47.4% of women aged 20-24 were married by the age of 18.
This data is only marginally better than the previous two surveys. During the 1992-93 it was 54.2% and during 1998-99 it stood at 50.0%. A more recent UN report, released on the occasion of International Day of the Girl Child in October 2012, puts the number at 47% for the years 2000-2011. The report further says that among these women, some 76% had no education. Not a single girl on the Yuwa team has married below the age of 18. This has been made possible through the weekly adolescent health classes these girls receive along with playing football.
Another initiative using football to make a difference is the Delhi-based organization The Football Link. Under the project Child and Youth Development Programme (CYDP) – run in association with the Delhi Police's Yuva Foundation – the initiative uses sport as a sustainable medium for social development.
They do this by weaning away young adults and under-privileged children from taking to crime for want of educational facilities or employment opportunities. They also use sport to rehabilitate juvenile offenders. The programme, first implemented in areas falling under select police stations, has seen huge success, resulting in an increase in the number of police stations that now wish to initiate such sport-centric CYDPs.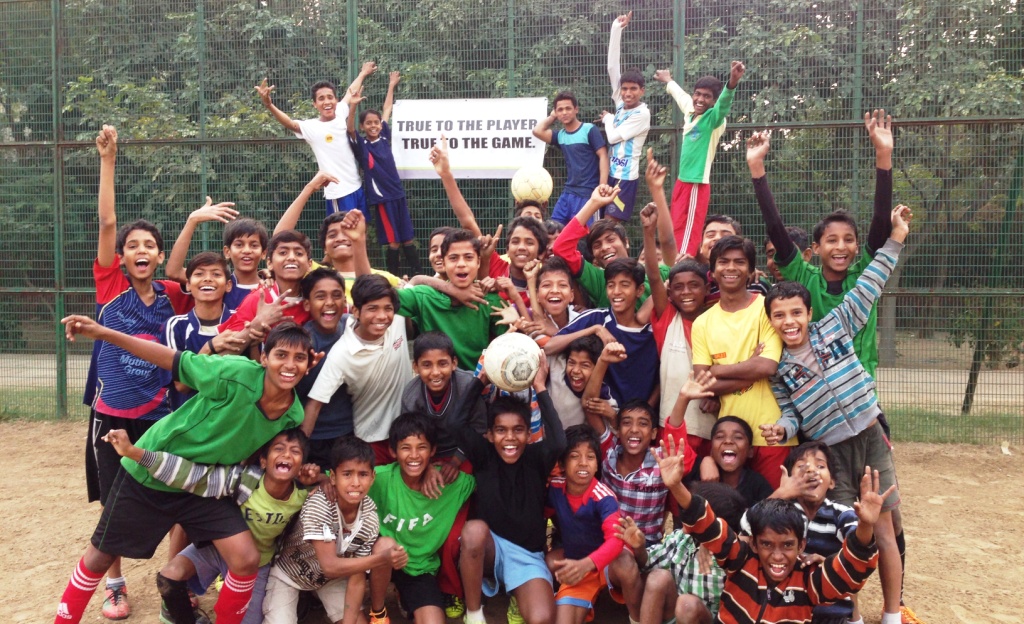 The National Crime Records Bureau report for the year 2012 suggests that there are 1,144 juveniles who committed cognizable offense under Indian Penal Code in Delhi alone. The national total stands at a mammoth 27,936 (NCRB 2013). The number of juveniles indicated under non-cognizable offenses is even higher. There exist studies documenting the success of exploiting sports as a viable tool to rehabilitate juveniles and as a diversion from anti-social and criminal activities (Nichols 2007). In coming years, The Football Link aims at imparting moral, ethical and social values to and creating a safe and progressive environment for some 8000 children and youth across Delhi.
Naz Foundation, another Delhi based NGO, has actively used another team sport, netball, as a vehicle of social inclusion. The initiative known as Goal involves imparting life skills training to disadvantaged adolescent girls living in Delhi, Mumbai and Chennai. Promotion of self-confidence, communication skills, health and hygiene, economic empowerment and financial literacy among girls aged between 12 and 19 years underscores the aim of this initiative. In a period of six years since its inception in 2006, the initiative had reached out to a total of 4,087 girls (figures available for until March 2012).
Peoples suffering from one or more kinds of disability and the poorest of a society are most vulnerable to exclusion. Countering exclusion needs long-term, sustained efforts. Any sport, among other things, teaches respect and appreciation for the qualities of teammates as well as opponents. Playing together could foster a minimum level of tolerance and strengthen an atmosphere of mutual coexistence. Social capital generation is a popular strategy to counter exclusion, as it results in enhanced social ties (Hylton 2011). Sport has shown to possess the potential to be this social capital and can alter the dynamics of social relations.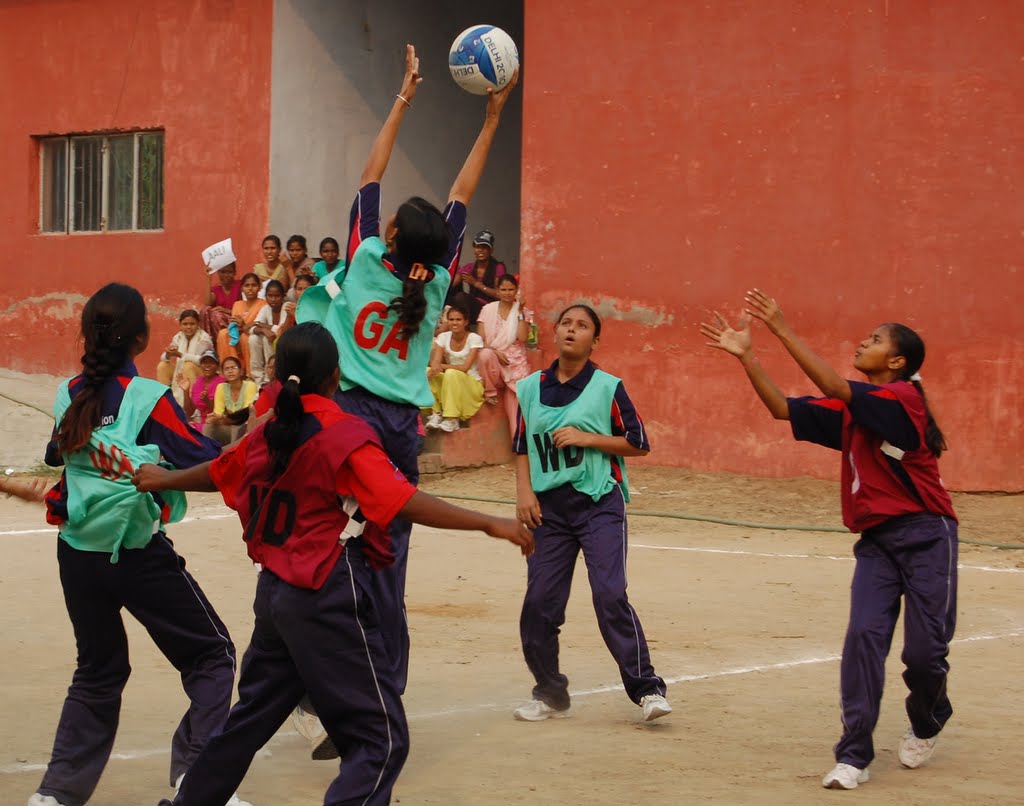 Magic Bus, believing in the power of sport to bring about change, focuses on young children and, through its curriculum, seeks to address objectives relating to right to play, formal education, gender, health and hygiene, sexual and reproductive health, and socio-emotional learning. The organization's idea is to engage with children through various sports and provide them the opportunity to learn about having more control and choice in their lives. Children are also taught life skills and are given exposure to better opportunities, which in turn helps them in getting out of the vicious circle of poverty. Over 250,000 across India have been sensitised, and thus have developed a better understanding of education, gender, health, and other issues affecting them.
The Olympic medalist MC Mary Kom recently opened a women-only boxing and self-defense camp to help women learn techniques to defend themselves. Through boxing, Kom endeavors to boost mental and physical well-being of young women, which she believes would improve their self-confidence along with empowering them to fight against violence and fear. In a country where violence against women (VAW) is rampant (NCRB 2013), and where women are mostly considered inferior to men, such endeavors become torch-bearers of the struggle to establish gender equality as the norm.
Public spaces are primarily dominated by men. Sports-fields, too, are not an exception. Young as well as adult boys have an almost hegemonic presence on the playfield, to such an extent that merely participating in outdoor games/sports puts a question mark on 'femininity' of the girls. It therefore becomes even more important to get more girls to play. Instead of letting the sport-field reinforce gender disparities among the youths, these kinds of initiatives are transforming the fields into grounds where such stereotypes are challenged.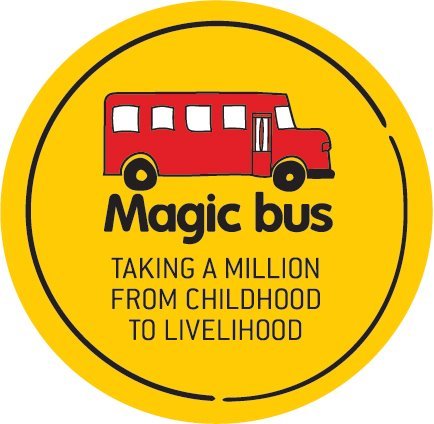 United Nations Children's Fund (UNICEF) is responding to the humanitarian crisis in Chattisgarh's Sukma district by means of sports and physical education. These activities have helped children deal with the trauma of violence, separation and displacement and have made schools attractive to them apart from improving their morale. Children have enthusiastically responded to small but significant lifestyle and habit changes such as personal cleanliness and sanitation when imparted by the Khel Mitras – mentors and trainers who deliver varied developmental programmes integrated with sports and physical education. One such example is that of washing hands. It has been observed that the simple practice of asking children to wash their hands well after each play session could get them into the habit of washing hands as a routine.
The overwhelming success of Sukma Sports For Development (SFD) initiative has encouraged the state government to expand the scope of the SFD initiatives to all 93 Kasturba Gandhi Balika Vidyalayas across the state. Additionally, UNICEF developed and implemented a unique Physical Education Cards (PEC) methodology to teach children about inclusiveness and the need for teamwork, and to bridge the gap in overall education of children. The Government of India's (GoI) initiative, Sarva Shiksha Abhiyaan, is exploring the possibility of implementing the PEC methodology across all primary school in the state.
Of a total sum of INR 14,30,825 crores (revised estimate of expenditures of GoI for year 2012-13), the Ministry of Youth Affairs and Sports (MYAS) has been allocated INR 1,005.60 crores. This is a minuscule 0.07% (approx) of the total Union budget, the lion-share of which is spent on construction, management and maintenance of sports facilities as well as paying hefty remunerations to foreign coaches. Lack of funding and motivation to use sports as a viable tool for overall development agenda remains a great concern.
Secondly, sports and physical activities largely remain at the bottom of the priority list of any school's curricula. At places where it does get some attention, it is mainly diverted towards grooming individual athletes/sportsperson – this may be good for winning medals at international events, but for a holistic development of large numbers, especially in unlettered, poverty and conflict ridden nations like India, creative usage of sports at community level could go far in making a difference.
Like this story? Or have something to share? Write to us: contact@thebetterindia.com, or connect with us on Facebook and Twitter (@thebetterindia).
About the Author:
Rohit is a graduate in Conflict Analysis and Peace-Building and is currently enrolled in Jamia Millia University, New Delhi as a research scholar. His research interest includes studying the intersection between Sports and Development / Politics / Peace / Diplomacy and he blogs at
s4dp.wordpress.com
.
Tell Us More
We bring stories straight from the heart of India, to inspire millions and create a wave of impact. Our positive movement is growing bigger everyday, and we would love for you to join it.
Please contribute whatever you can, every little penny helps our team in bringing you more stories that support dreams and spread hope.