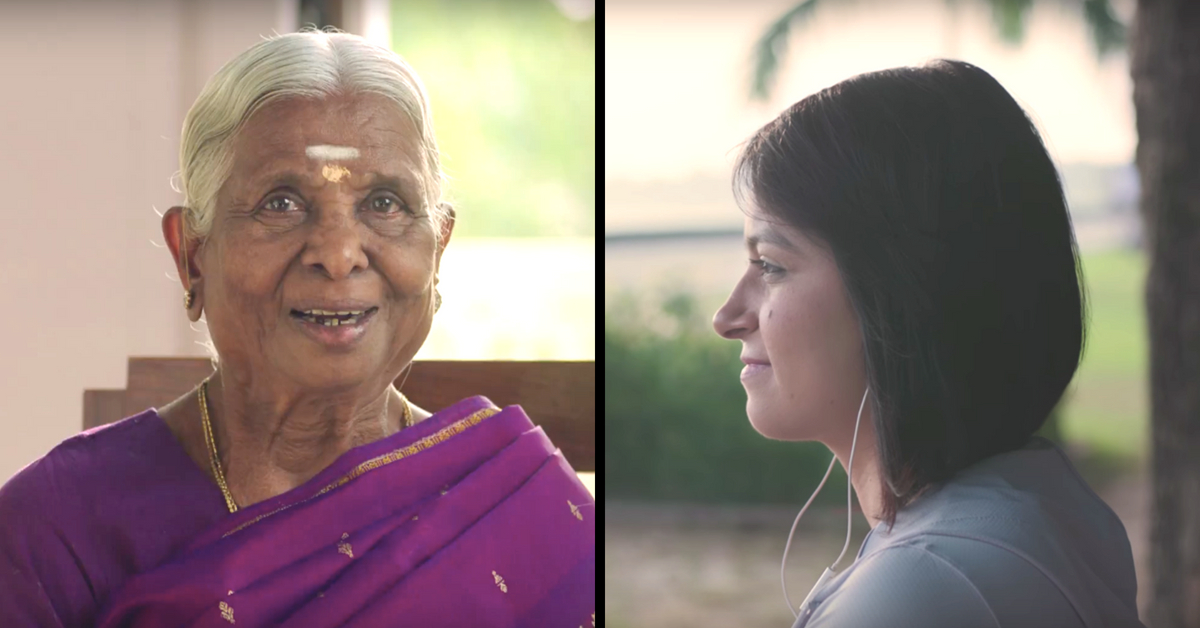 Stories of people who have battled cancer and are now living happy, healthy lives can help fill so many hearts with inspiration.
"You beat cancer by how you live, why you live and in the manner in which you live." – Stuart Scott
Stories of people who have battled cancer and are now living happy, healthy lives can help fill so many hearts with inspiration. Those suffering from cancer can seek hope and motivation in the words of those who have successfully won their fights against the disease. And their stories can also help caregivers understand what the patients need most.
Here are stories of four such cancer survivors who emerged victorious with the help of their family members' support, their passion and love for they were doing, and more.
PN Kamala: An 81-year-old who won over cancer with the support of her family and the world of poetry:
A native of Sivakasi, 81-year-old PN Kamala was enjoying the second innings of her life at her home in the company of her grandchildren. Being the head of the family, Kamala was equally active in household decisions and worked along with her son and daughter-in-law.
In 2005, due to some uneasiness, Kamala decided to go for a health check-up. This was when she was diagnosed with breast cancer.
The news broke Kamala's lively personality as she started counting days. This was an entirely different challenge for her. Thinking she would live for another six months, she started preparing her will. In this state of hopelessness, Kamala's daughter-in-law, Seetha, decided to take control of her treatment and care. Along with her, Kamala's son also made sure she was around a positive environment, along with proper emotional support. The treatment was multi-fold and needed constant monitoring and care.
Today, almost after a decade of her cancer treatment, Kamala lives life like an 18-year-old. She keeps herself busy, delivering talks on topical issues of public interest and literature around India. She travels, writes and loves to spend time with her family and grandchildren.
During her treatment, she wrote a collection of poems – Putchi Piranda Boobalam (Poems born out of Cancer). She penned another book titled Rojavukku (To my Beloved Rose) dedicated to her imaginary friend, Rose, who is a cancer patient. The book describes how Kamala advises Rose on how to deal with cancer. Both literary pieces were translated into English. At present, Kamala continues with her research and raising awareness on cancer. She credits her victory over cancer to her family who supported her through the journey.
Anni Rajani Shama: The support of her family is what encouraged her to fight
The year 2013 was perhaps the best time in the life of Anni Rajani Sharma when she finally married her long-time beau, the love of her life and moved to Chandigarh. She was in absolute disbelief when she was diagnosed with breast cancer, but gradually they came to terms with the fact that with the right treatment, breast cancer is treatable.
With a positive mindset, she started her treatment in September 2013 which went on until about April 2014. The eight months were extremely challenging, not only physically but emotionally as well. Anni first had a surgery which was followed by chemotherapy and radiation. Initial cycles of chemotherapy were difficult as the body takes time to adjust to the side effects, but she was mentally strong, and along with the right diet, she continued her battle.
During her treatment, Anni's source of strength was her family – her husband, her mother, her sister, her in-laws and few close friends. They rallied around her, constantly providing emotional and mental support and maintaining a positive environment around her. Her husband stood by her through the entire course of treatment, uplifting her willpower to arise fit and healthy.
Anni values every day and cherishes every moment of her life with her loved ones. She firmly emphasises that cancer is curable; all one has to do is – to keep going!
Lakshmi Khanagar: While overcoming cancer, she found solace in love and music
27-year-old Lakshmi Khanagar's passion for music, especially singing, was immense. Born in a small village of Belgaum district, Lakshmi's childhood was a financial struggle. After finishing school, she joined a hospital to save money for college.
After completing her 12th grade, Lakshmi stumbled upon a sales job, which required her to travel long distances, selling products door-to-door. She worked hard and her perseverance paid off, as she was soon promoted to the managerial level.
During this time, she met Vishnu. While Lakshmi took up a job with an NGO in the Belgaum district, Vishnu moved to Pune to work in a call centre. As time passed, Lakshmi was slowly falling ill. She soon started losing her appetite and her condition deteriorated day by day. At her colleagues' insistence, she finally went to see a doctor, who suggested taking an initial blood test.
The test revealed that Lakshmi's WBC count was significantly above the normal count. Although doctors feared the worst and conducted few other tests to confirm the disease, Lakshmi was ignorant of these developments and was busy making arrangements for her sister's wedding.
The day finally arrived when the doctor broke the news to Lakshmi. She was diagnosed with blood cancer. With a monthly expense of Rs 6000 on medication for her cure, she decided to skip the treatment and distance herself from her loved ones, including Vishnu. He was determined to be by Lakshmi's side and ensure her treatment continues. They soon got married.
During the same time, she came across an advertisement by a leading cancer hospital in a newspaper and decided to go for a consultation. She met the clinicians and received a signed document from the hospital, stating her treatments would be free of cost and that her treatment would be done in Bengaluru.
While her treatment was going on, Lakshmi decided to resume her music. Soon, she started performing with live bands and pursuing a career in music as well.
It was quite tough for Lakshmi, and she had reached a point where she almost gave up. But with the support from Vishnu and family members around, she continued her battle and soon recovered. She won over cancer with her grit.
Today, a few years after the treatment, Lakshmi lives every day of her life to the fullest, fulfilling all her aspirations along with her husband and family.
Sidharth Ghosh: He won the race against cancer with his sportsman spirit
A fitness enthusiast, Sidharth Ghosh was quite actively involved with sports like cricket, football, running marathons as well. Having an active lifestyle, he never thought he would have any ailment of the kidney. He decided to see a doctor when he found blood discharges in the urine, which revealed he had kidney cancer. He was further taken aback when the doctors further revealed that the growth of a tumour on his right kidney was bigger than a golf ball!
Dealing with the emotional, physical and financial aspects of the disease, Sidharth decided to follow the doctor's advice. He underwent a surgery immediately which removed his right kidney, along with a ureter, three arteries, four veins, one lymph node and some peripheral tissue. He could hardly stand for a few minutes after the surgery. For Sidharth, chemotherapy and radiation were not a treatment option, and he was prescribed with Immunotherapy, which would help boost his body's natural defences to fight cancer.
The stories of Yuvraj Singh and Lance Armstrong played an inspiring role in uplifting his spirits. Sidharth's appetite for fitness contributed to his remarkable recovery. After one year of recovery, and exactly one year later, in January 2015, he ran the full marathon.
Today, he is dynamically involved in doing his bit for society and urges that cancer might have started the fight, but he won it.
(Edited by Shruti Singhal)
Like this story? Or have something to share? Write to us: contact@thebetterindia.com, or connect with us on Facebook and Twitter.
NEW: Click here to get positive news on WhatsApp!
We bring stories straight from the heart of India, to inspire millions and create a wave of impact. Our positive movement is growing bigger everyday, and we would love for you to join it.
Please contribute whatever you can, every little penny helps our team in bringing you more stories that support dreams and spread hope.