---
---
27-year-old Saloni hails from a quintessential business-class family in Alwar, Rajasthan. She was the first woman in her family to move to a big city like Delhi to pursue a BA, and later study law. But even during her stint as an associate advocate, she was inclined to work in the social sector.
The opportunity finally came in the form of the SBI Youth for India fellowship. There was only a day left for the deadline when she saw a post about the fellowship on Facebook, and applied without any hesitation – successfully clearing the selection process.
"I was supposed to get engaged in the same month as the fellowship. It was my only chance to do what I really loved. So I asked my in-laws and family about a year's extension to finish my fellowship. I was overjoyed when they supported and motivated me to pursue my dreams, no matter what," says Saloni in a candid chat with The Better India.
On August 25, 2017, Saloni landed in Dangs district of Gujarat, which is one of the most backward districts of the state and lies on the border between Maharashtra and Gujarat.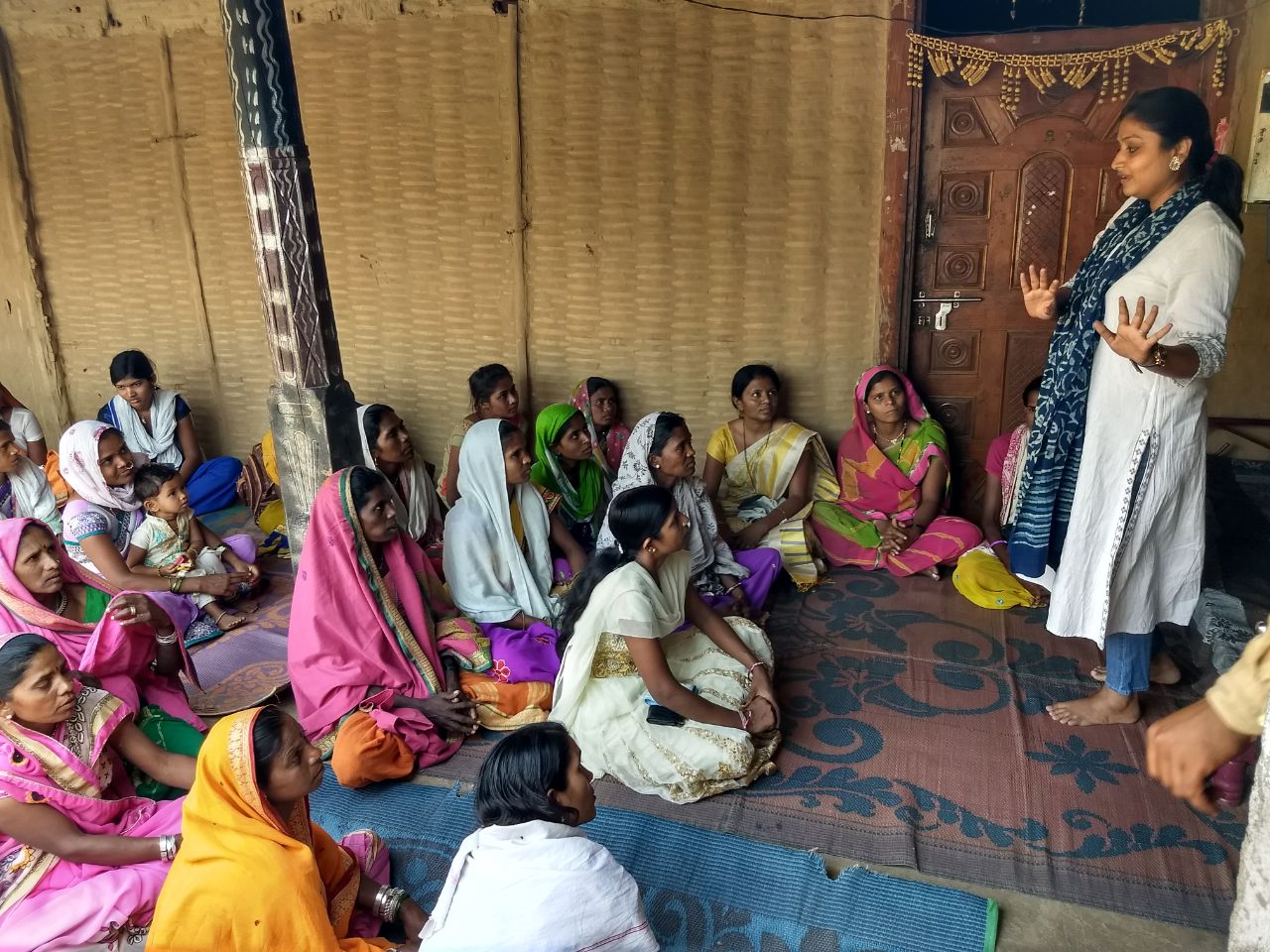 Five days a week, Saloni speeds from Waghai, where she lives, to the tribal village in Dagadpada. The project that Saloni has undertaken in this village is to set-up a social enterprise in partnership with an NGO, BAIF Development Research Foundation, for the tribal bamboo artists of Dang. These artists earn a meagre living by making jewellery and bamboo products, while keeping the culture alive.
The project was first started by SBI YFI Fellow Shruti Namboodiri, who was posted in Dangs the year prior to Saloni. She conceptualized the project by identifying villagers and artists who could design bamboo jewellery. Apart from helping them with design inputs, she also developed an entrepreneurial spirit in them during the fellowship.
She set up a good base in 13 months, post which BAIF and Youth for India decided to send Saloni to continue the project at Shruti's location. Saloni took the project ahead by providing more design inputs, working on marketing and increasing the number of artists.
"When one thinks bamboo products, or especially jewellery, your mind naturally wanders to the North-east. But I wanted our artisans to create products that would have a Dangs USP," says Saloni.
When she started off, Saloni had the support of four bamboo artisans. But nine months into the fellowship, she has managed to get nine artisans on board with the idea.
A usual day starts with Saloni making it to Dagadpada before noon and brainstorming with the artisans on new designs they want to master.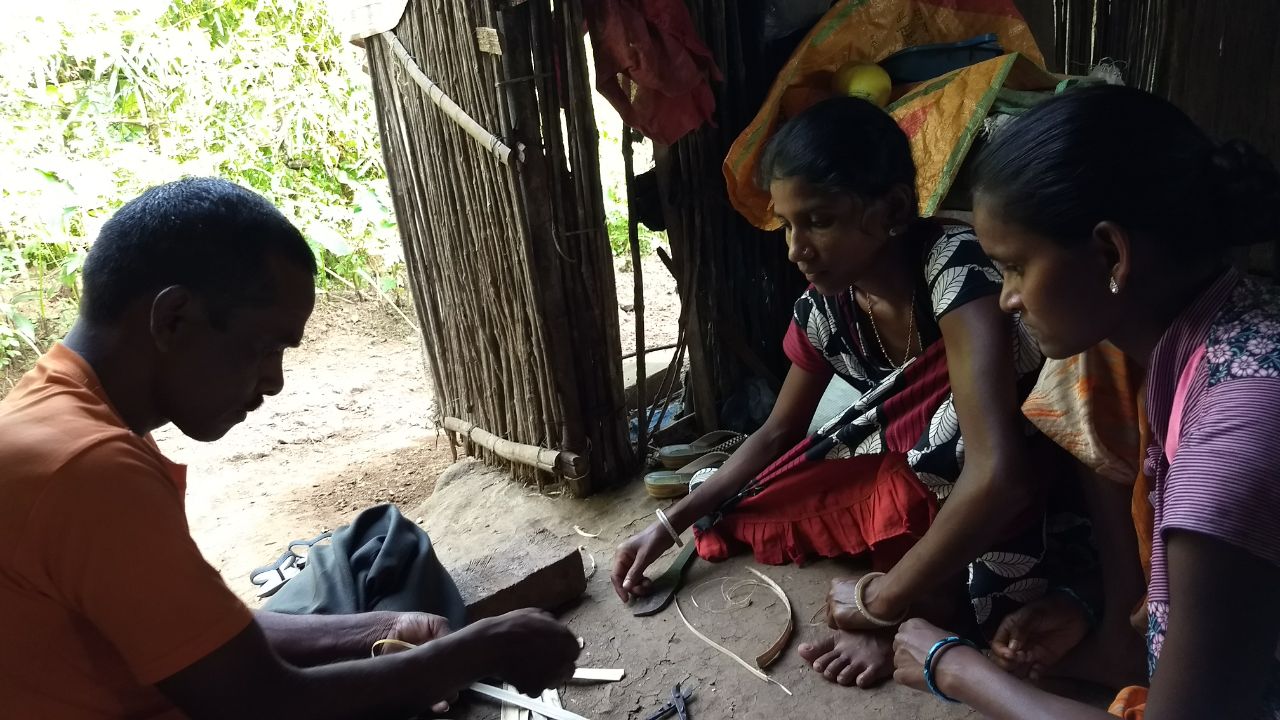 When Saloni joined in, the first thing she realised the jewelry designs needed more variety.
"Being a jewellery lover myself, I knew what would work in an urban market. I started exploring newer possibilities, collecting new designs for neckpieces and bracelets, in addition to earrings, which which were taught to them by Shruti," says Saloni.
---
If you too want to strengthen rural India for a better tomorrow, join the SBI Youth for India fellowship and make this year, your #YearForChange. The applications for the 2018-19 batch are now open. To apply, log on here and submit your online application:
Unable to view the above button? Click here
For more enquiries, write to contactus@youthforindia.org
---
Saloni worked on a temporary catalog of over 300-400 designs of neckpieces, bracelets, anklets rings, and earrings. Then she embarked on journeys to famous jewellery markets in Delhi and Jaipur to get raw materials. She returned to Dagarpada with colorful fancy tassels, semi-precious gemstones, imitation beads, German silver and also added vigour to push the artisans to explore their aesthetics.
"Every time we set up a stall at an exhibition I don't want customers to buy the jewellery feeling they are doing these artisans a favour because they are poor. I want the customer to buy it because they look genuinely appealing, something they haven't seen before and felt would be value for money while supporting a cause," says Saloni.
Saloni's efforts started bearing fruits when the artisans developed their own style and intricate patterns for every piece of jewellery.
And when the time came to christen the group, BAANSULI was a natural choice.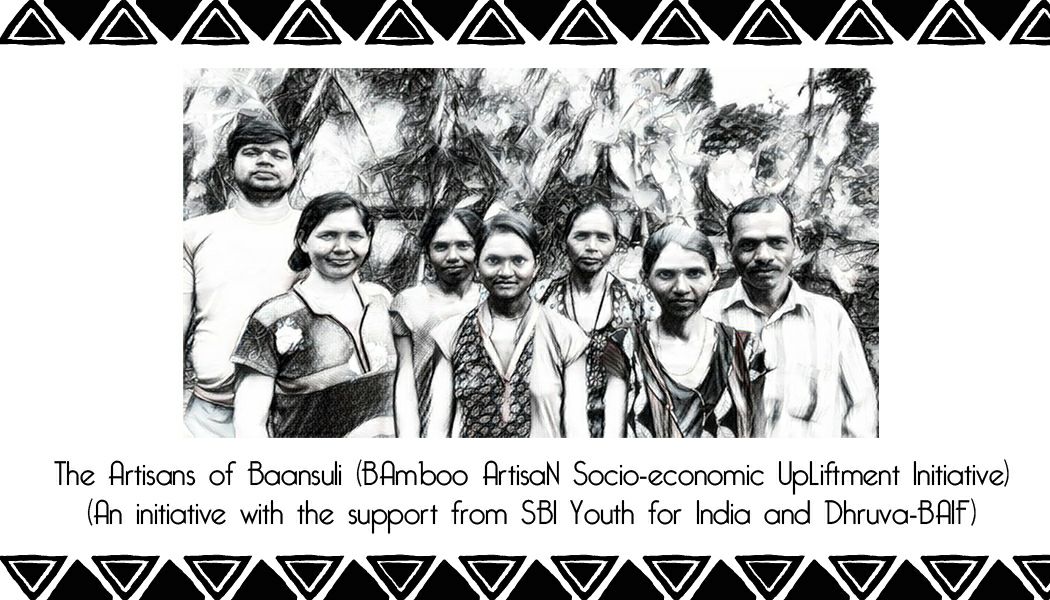 "'Baans' in Hindi means bamboo, and there is a word in Marwari for a neckpiece that might look like a modern-day choker that women don called 'hasuli.' So, we decided to name our group a combination of the two words – Baansuli. It is also an acronym for the Bamboo Artisans Socio-economic Upliftment Initiative," says Saloni.
Since they started the sale of their products in October, Baansuli has managed sales of Rs 1,70,000, much of which can be attributed to the five exhibitions Saloni set up stalls at in the last six months, including Delhi's popular Dastkar exhibition.
Apart from networking with new customers, Saloni takes at least two of her artisans with her to help them get exposure to new designs, create awareness about the intricate bamboo jewellery available in the market made in Gujarat and also teach her artisans marketing techniques.
"At Delhi's Dastkar exhibition, every person who walked into the stall including leading designers appreciated our products. They would purchase some products in bulks of 40 pieces. And it wasn't for just for the cause. It was because they thought our jewellery would go with the outfits they design and become a fashion statement. The realisation on their faces that ours were really the kind of bamboo jewellery they had never seen before was humbling. Pugdundee safari, a resort in Madhya Pradesh gave us an order of Rs 34,000 on the spot," says Saloni.
The success of Baansuli has spread the word around the village, and now many more artisans are showing interest in joining the group.
The jewellery ranges anywhere between Rs 40 and Rs 1,000 with a wide variety of intricately designed patterns including earrings, neckpieces, bracelets, rings etc.
One prime feature of Baansuli jewellery is that it is more durable than other bamboo products.
"Usually, after the monsoons, bamboo becomes prone to fungal growth. To avoid this and make the jewellery and products durable, we treat the bamboo sticks. A product bought for Rs 100 or Rs 150 is of no value if you wear it only once or twice and it loses durability in a few months. The tagline for Baansuli is 'Jewellery that has to be treasured for life'. And we want our customers to feel the same," says Saloni.
Apart from jewellery, Saloni has also extended the product line to include bamboo hotplates sold in sets of three for Rs 300, bamboo brooches embellished with a peacock feather to welcome guests, keychains and flasks.
The next plan of action for Saloni is to create a catalogue of all the products.
"Usually it is complete chaos because we make several jewellery pieces one day before the exhibition and they get sold out immediately the day after. So there is never enough time to click pictures for a catalogue. So the next plan is to dedicate one month completely to have a professional shoot and create a catalogue."
Saloni is also excited about her upcoming project where the state government of Gujarat has shown some interest in funding Baansuli after looking at the products. In the month of May, she will be meeting the Managing Director of Gujarat Tourism to explore opportunities if their portals and stalls can have Dang jewellery on sale.
---
You may also like: Garbage Mounds to Clean Streets: How 2 Engineers Are Revamping a Rajasthani Hamlet
---
Impact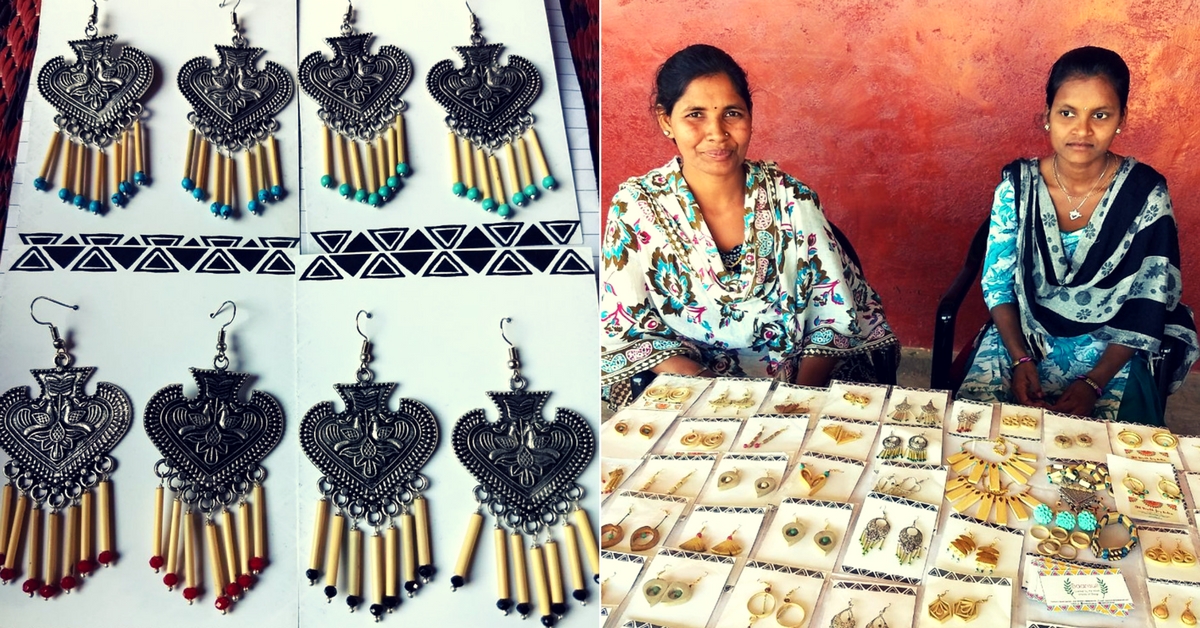 The main source of livelihood for many of these artisans is farming. Most of them also work extra hours as farmhands or labourers, construction and Anganwadi workers. From June to January, they are engaged in cultivating and harvesting their crops – most of which is for personal consumption. Before the establishment of Baansuli, therefore, many of these artisans had a hand to mouth existence.
"When I went that the poverty is jarring. There was no life or income security," recalls Saloni.
Thanks to the efforts of the two SBI Youth for India fellows, one who conceptualized the project and the other who took it to a greater height, the community's earnings have increased two to three fold. One of the members was a diamond polisher in Valsad. He quit his job to join Baansuli. He found more joy in staying close to home and earning a living than struggling each day.
"While I want Baansuli to grow. I don't want my artisans to give up farming. So once before the cultivating season starts, I will help create as many designs so I can set up exhibitions and sales so they can farm side by side," says Saloni.
The initiative has successfully help uplift the livelihood of these artisans, just like the name of the group suggests. This reflects in the story of one artisan couple who cleared all pending installments for a new motorbike and another woman artisan who could finally afford a bed after years of sleeping on the hard floor. While another artisan couple bought a smartphone and is planning to open a fixed deposit account, others are renovating their homes and can finally pay their kids' school fees.
Saloni, who treats Baansuli like her child, says that she will not abandon the project after the completion of her fellowship. In fact, she will continue to work with the community.
"Though I am going to settle down in Pune, every month, for at least ten days, you will find me in Dagarpada working with my artisans. We are not just going to restrict ourselves to bamboo jewellery and products, but expand into apparels and bags too," she says.
Baansuli is just one example of change brought in by a SBI YFI fellow. We wish Saloni and the entire team the very best.
---
If you too want to strengthen rural India for a better tomorrow, join the SBI Youth for India fellowship and make this year, your #YearForChange. The applications for the 2018-19 batch are now open. To apply, log on here and submit your online application:
Unable to view the above button? Click here
For more enquiries, write to contactus@youthforindia.org
---
(Edited By Vinayak Hegde)
Like this story? Or have something to share?
Write to us: contact@thebetterindia.com
Connect with us on Facebook and Twitter.
NEW: Click here to get positive news on WhatsApp!