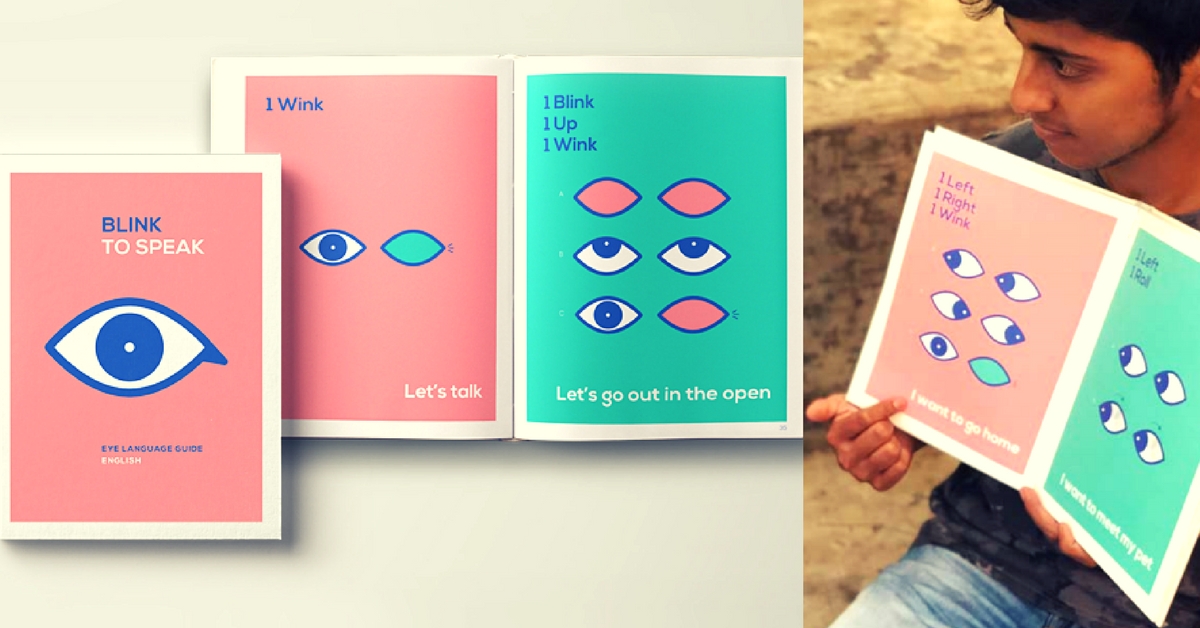 Using that one part of the patient's body that doesn't betray them till the very end--their eyes--TBWA India has conceptualised, designed and developed the world's first eye language guide.
Have you realised how we take our abilities for granted sometimes? If you need a glass of water, you get one. If you need to rush somewhere, you sprint. If you are angry, you yell or express it with a show of hands.
It perhaps doesn't occur to us that over 60 million people in the world suffer from spinal cord injuries and brain strokes. Conditions such as ALS (Amyotrophic Lateral Sclerosis) and MNDs (Motor Neuron Diseases), render them partially or completely paralysed. They survive for years, bound to their beds or wheelchairs with no power to express even the smallest need or desire.
But one innovation is set to change that. What if we told you that these individuals could communicate with a technique that requires no speech or use of hands or fingers?
Using that one part of the patient's body that doesn't betray them till the very end–their eyes–TBWA India has conceptualised, designed and developed the world's first eye language guide.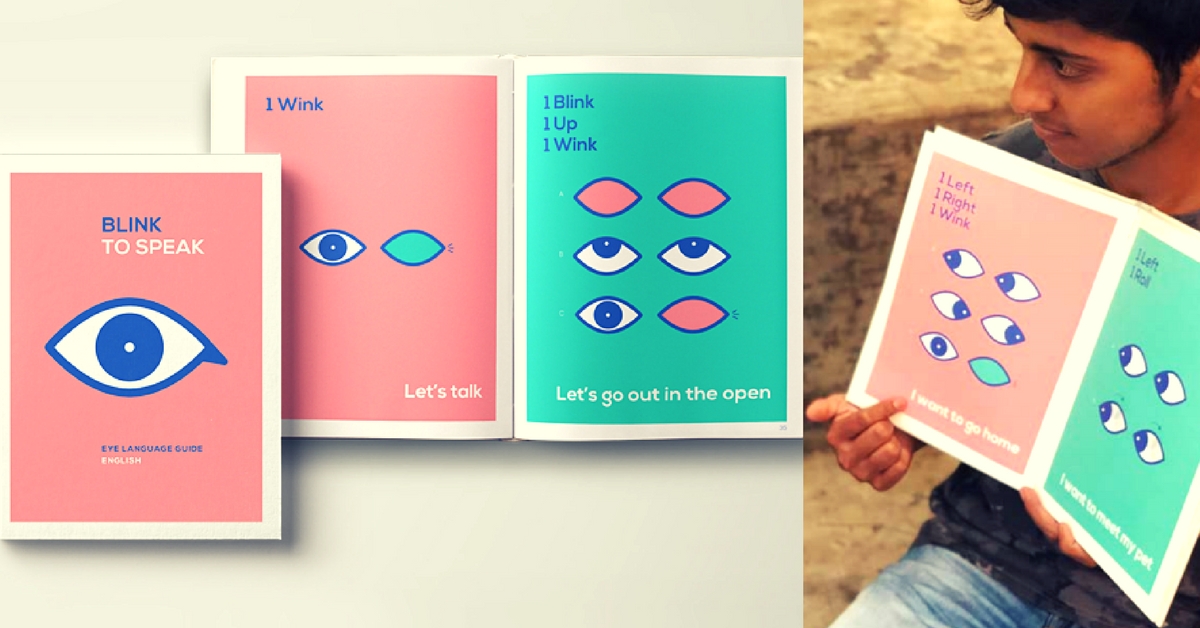 After several months of research with doctors, patients and caregivers in association with the non-profit organisation Asha Ek Hope Foundation and NeuroGen Brain and Spine Institute, the eye language guide 'Blink to Speak' was launched last week.
With the help of this guide, patients with paralysis or those on ventilators who cannot speak or move but have alert minds can communicate with their caregivers and families.
This is a relief for patients worldwide, struggling with existing alternative hi-tech assistive communication devices which are not only tedious to operate but also exorbitantly priced.
The eye-language guide is free of cost and readily available for download to patients and their caregivers across the world.
'Blink To Speak' guide uses 50 simple eye movements to build an extensive eye language.
It assigns basic combinations of eye movements to simple messages that the patients need to communicate. Each set is made of eight alphabets of the eye language–Shut, Blink, Left, Right, Up, Down, Roll and Wink.
From simply saying yes or no to signalling danger or emergency, the 'Blink to Speak' guide allows patients to express each of these messages with simple permutations and combinations of eye movements.
A few examples of communication through this language guide are as follows: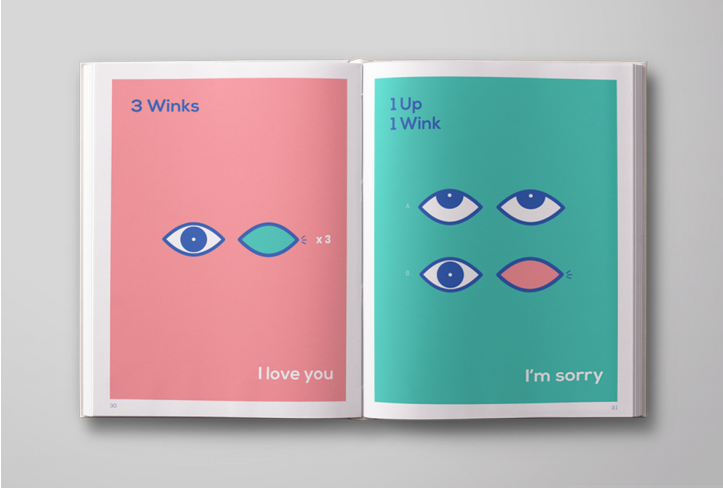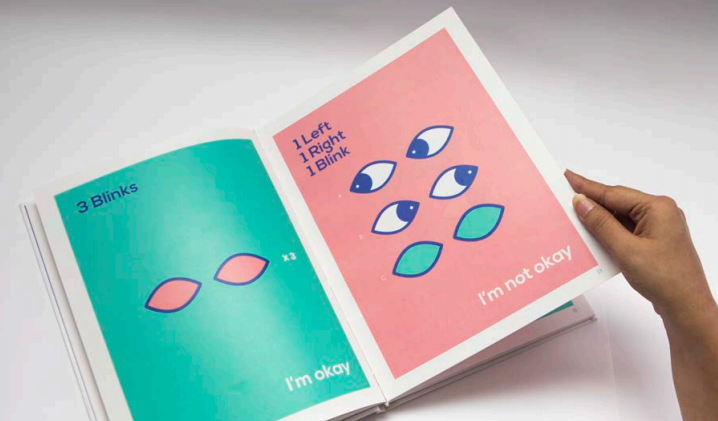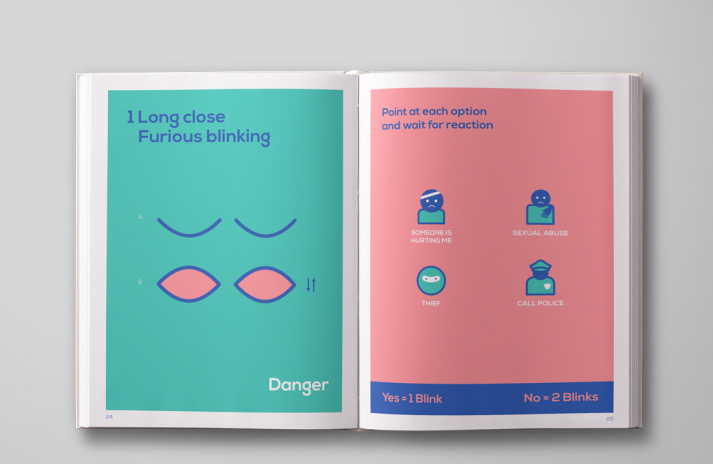 How did the concept of creating an eye language guide come into being?
Speaking to The Better India, Parixit Bhattacharya, Managing Partner Creative of TBWA India shares, "The idea came to us when one of our team members, Geet Rathi, was caring for an ALS patient at home. The patient's body was giving up slowly, and he was in the last stages of ALS. She ended up talking to him through the blinking of eyes. She would write common messages on the curtains of the room and the patient would point to the pertinent one with his eye."
When Geet Rathi, a Creative Director, shared her idea with the team, Parixit Bhattacharya, the Creative head at TBWA India decided to create an extensive eye language for such patients who were often at the mercy of their family members to understand their needs.
He got a team on board who brainstormed for months and came up with 50 eye movements and matched it to different everyday messages that the patients would want to communicate.
While 50 signs cannot humanely cover everything there is in the world to communicate, the illustrators came up with a separate alphabet page in the guide where they dedicated combinations of simple eye movements to each alphabet from A to Z. This would help patients come up with a different word even if the guide didn't cover it!
Speaking about the challenges of creating this language, Geet Rathi says, "Each permutation and combination of eye movements had to be very different from the other as well as be easy for the patients to do and remember the following day. Also, considering that many of these patients couldn't speak or would require their caregivers to assist them in holding the book, we had to keep the design easy to understand even from a distance."
When the TBWA India team connected with Asha Ek Hope, which is one of the largest NGOs in India for ALS & MND patients, it's Founder President Dr Hemangi Sane, an ALS patient herself, was very excited. Apart from explaining how this eye language could be a breakthrough for the many patients she interacted with, she also gave them inputs about other messages they could add.
When the time came for a pilot test among real-life patients, their families and caregivers, the team approached NeuroGen, a hospital in Navi Mumbai that undertakes stem cell therapy and treats a host of patients with spinal and brain injuries.
Speaking about the many learnings from the pilot, Sagar Jadhav, Associate Creative Director and Arshia Jain, the copywriter from TBWA India share, "We wanted to make sure the guide was user-friendly. While it was easy for most of us to do these eye movements, when we ran the pilot with a few patients, we realised a few combinations were difficult for them to do. They would get tired soon. So we had to ensure that no combination required them to do more than four movements together. For many patients in the last stages of ALS & MND, we realised that even though they were doing the signs right, the caregiver couldn't understand it due to the loss of muscle and facial disfigurement. We also had to ensure that if the user repeated the message twice or thrice, it couldn't be confused with another message."
The team also shared that this eye-language guide could take anywhere between two to three months for the patients to learn and memorise depending upon their health condition.
Impressed with the guide, Dr Hemangi Sane of Asha Ek Hope as well as Dr Alok Sharma, a leading neurosurgeon and Director of NeuroGen decided to launch the guide as a book. Through their associates, they hope to distribute the book for free to all their patients and those in other hospitals as well.
---
READ MORE: This Award-Winning Bio-Toilet Generates Power & Doesn't Need Refilling for 15 Years!
---
John Julius, an employee at Asha Ek hope, suffered quadriplegia about three years ago. For almost a year when his body was paralysed, including his speech, he recalls how he would desperately try to wave his eyebrows and blink his eyes to communicate with his family. He would often get frustrated when they wouldn't understand. "I was at the mercy of my family even for a glass of water. You cannot imagine what it feels like," he says.
While he was getting treated at NeuroGen, he fell in love with his psychotherapist, and they got married. She shared with the team how easy it would have been for them if the eye language guide existed then. While parts of his body regained functioning over the years and he can speak now, John Julius is a great advocate of the 'Blink to Speak' guide.
"With advances in medical science, we use treatments like stem-cell therapy to save these patients. But we're not able to give them a quality life. I believe 'Blink To Speak' is going to benefit innumerable patients around the world," said Dr Alok Sharma from NueroGen.
Dr. Hemangi Sane added, "'Blink To Speak' is going to break all barriers of paralysis and help millions express themselves."
Parixit Bhattacharya, the Managing Partner–Creative, TBWA India, in a final message says, "We wanted to create an affordable and practical assistive tool for paralysed patients to communicate. We are proud to have created perhaps the world's first Eye Language. Our in-depth research points to numerous uses for 'Blink to Speak' and we look forward to making this language a widely available tool for patients and their caregivers."
Download Blink to Speak here.
The team behind Blink To Speak:
Parixit Bhattacharya
Dr. Hemang Sane
Geet Rathi
Sagar Jadhav
Arshia Jain
Chinmay Raut
Priyanshi Khemka
Sneha Iyer
Apurva Desai
Chinmay Patil
Ganesh Devekar
(Edited by Shruti Singhal)
Like this story? Or have something to share?
Write to us: contact@thebetterindia.com
Connect with us on Facebook and Twitter.
NEW: Click here to get positive news on WhatsApp!
We bring stories straight from the heart of India, to inspire millions and create a wave of impact. Our positive movement is growing bigger everyday, and we would love for you to join it.
Please contribute whatever you can, every little penny helps our team in bringing you more stories that support dreams and spread hope.