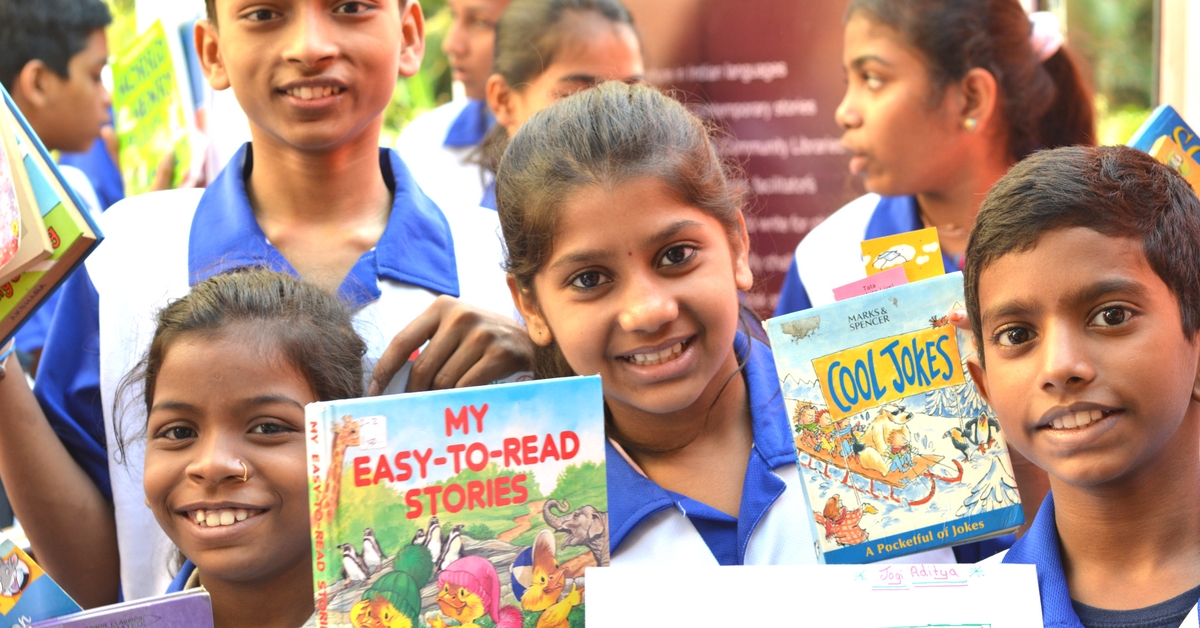 This World Book Day, check out an initiative that spread reading to 40 million kids!
In its Annual Status of Education Report (ASER) 2017, the Pratham Education Foundation, a non-profit working towards improving learning outcomes for rural children, found that nearly 25% of rural youth between the age of 14 and 18 cannot read in their own language.
What this story tells us is that a lot of children are falling through the cracks of our public education system. Besides uncertain economic outcomes for students growing up in the system, the inability to read in their own language has the potential to shatter their self-confidence—the one human characteristic that has the potential to change lives drastically.
When children hear or read stories at home or in school, they begin to enjoy process of reading. On the occasion of World Book Day, where the overarching theme is 'Share A Story', Tata Trust's motto of inculcating reading habits for less privileged students is a timely reminder of what's at stake.
"Tata Trusts through its work on early literacy works on capacity building of primary school teachers, providing them knowledge, skills and onsite support to support children from non-literate background to become proficient readers and writers. This work is supplemented by the Parag initiative that focuses on development of storybooks in Indian languages, setting up of libraries and running professional development courses for librarians and illustrators. This is to address multiple gaps in the children literature sector," says Amrita Patwardhan, Head of Education and Sports at Tata Trusts, speaking to The Better India.
What Tata Trusts understands is that most children in rural India do not read classic English staples like Roald Dahl or Enid Blyton.
Besides English, Tata Trusts has laid its focus on supporting the development of engaging reading material/books in many mainstream vernacular languages like Hindi, Marathi, Kannada, Telugu, Urdu, and Gujarati. Tribal languages such as Bhili, Pavri and Mundari have also become a major focus.
These children literature books touch upon multiple themes—biographies, women's empowerment, and nature. There is also a great deal of emphasis on folk literature for children from 3 to 14 years, besides the dissemination of picture books, poetry, fiction, non-fiction and folk tales.
In association with non-profits on the ground like the Pragat Shikshan Santha (PSS), a non-profit working in the town of Phaltan in Satara district, Maharashtra, Tata Trusts and USAID looks to address the deep-rooted challenges that young children face in learning to read and write across Zila Parishad schools in the region.
Allied with other major non-profits like United States Agency for International Development (USAID) and Centre for Micro Finance, Tata Trusts is supporting a PSS endeavour called the Nurturing Early Literacy Project (NELPB) to implement a multipronged intervention programme in 150 government schools in Phaltan block.
Also Read: Ashok Leyland's 'Road to School' Is Helping 20,000 Kids Learn Differently Every Year!
As per the NELPB in Phaltan block, there are three major areas of focus—building teacher capacity, delivering stimulating learning material for children and establishing libraries. Despite having a hand in all three areas, the Parag initiative is focussing on building a library for these schools as an integral part of the early reading and writing programme.
"It is important that the young children are supported by adults in their early attempts at reading and writing. With the vision of building a community of readers, we chose to take libraries to the communities rather than restrict them to anganwadis and schools," says Amrita.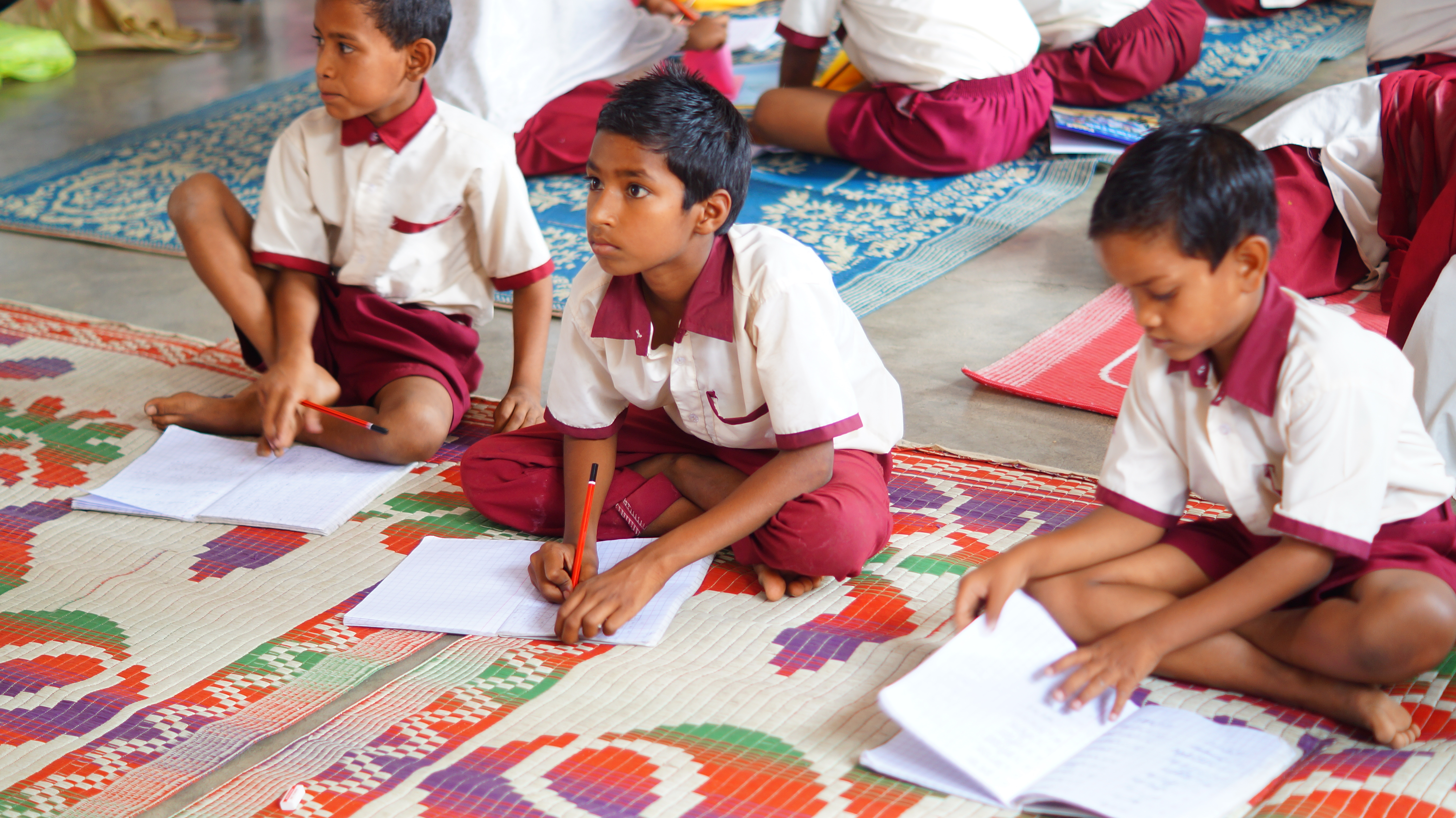 Every book sent to a particular school library is chosen with great care. These schools are also given tin boxes to keep the books, stationery, and art material. One volunteer from the block undergoes selection and training in the upkeep of a library.
This volunteer goes to the assigned government school and disseminates reading material from Class 1 to 4. For students up to Class 7, books are lent out, while even some adults are allowed to do the same. On school holidays, these libraries are painstakingly shifted in and out to the librarian's home or Anganwadi room, thus leaving the books available all year round.
A similar initiative is also underway in Yadgir district, Karnataka. "Parag has helped set up 100 functional libraries in as many government schools, with more than half the schools having allotted a room for a library. The schools have allowed two periods a week for non-curricular reading, and Parag has stepped up to the plate with 400 titles," says Amrita.
How does Parag identify the authors who write content in the vernacular?
"Parag initiative, through its publishing partners, have worked with a large number of authors and illustrators. For young children, illustrations are their first connect with storybooks and hence deserve a special mention," she says.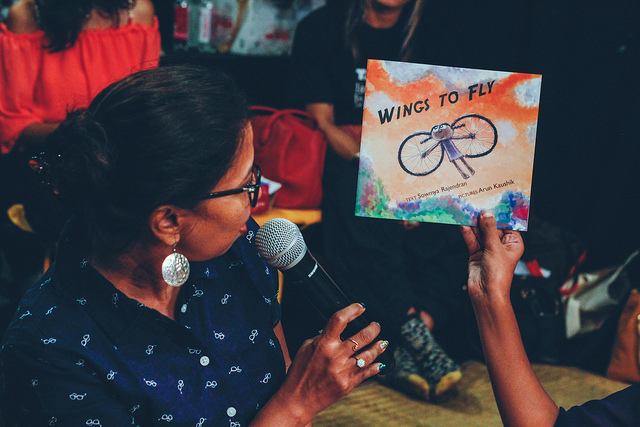 Some of the authors whose books Parag has supported are Zai Whitaker, Soumya Rajendran, Tharini Viswanath. They wrote Kanna Panna, Wings to Fly and Catch That Cat respectively —three books published by Tulika around special needs. There is also the Big Little Book Award winner Madhuri Purandare, who writes in Marathi. Others include well-known poet Prayag Shukla, who writes in Hindi or Sujata Padmanabhan, whose book Bumboo-The Donkey Who Would Not Budge won the Hindu Young World award in 2016. Sahitya Akademi award winner Mini Srinivasan and science populariser Arvind Gupta are also on the list.
"Authors send their manuscripts to publishers which are selected post review, while scripts are also sourced or invited from time to time," she adds.
Publishers who work with the stated intent of delivering quality children's books at affordable prices and developing original content that engaging, contextual and fun are chosen for the initiative.
Also Read: After Ice-Stupa, This Ladakhi Innovator Seeks to Revolutionise Higher Education
Making it the cut are publishers like Eklavya, Pratham Books, Jyotsna Prakashan, Anveshi, and Moolagami Prakshan among others.
"In every corner of the world today, the process called 'education' is based on the same assumptions and the same Eurocentric model. The focus is on faraway facts and figures, a universal knowledge. The books propagate information that is meant to be appropriate for the entire planet. But since only knowledge far removed from specific ecosystems and cultures can be universally applicable, what children learn is essentially synthetic, divorced from the living context," writes Swedish linguist, Helena Norberg-Hodge in her book Ancient Futures: Learning from Ladakh.
This is what Sujatha Padmanabhan addresses in her book 'Bumboo…The Donkey Who Would Not Budge' (published by Eklavya).
For a long time, students in Ladakh were taught English in a manner that was "divorced from the living context". What's the point of learning 'F for fans, S for ships, and T trains' in a high altitude cold desert? Instead, Sujatha wrote a story about a little donkey living with a loving family high in the mountains. The word Bumboo/Bungboo in the local language means donkey.
"In 2005 we went on a trek and we hired two donkeys. Padma, the lady who came with the donkey, she told us how her donkey would not move after dusk. We were miles away from any village, and we tried different ways to make him move. I stuck to that as the central premise while writing this story," says Sujatha.
By a professional who has worked with special needs children, and someone who loved the mountains of Ladakh, here is a book that organically brings together two key facets of her life in a book purported to make learning English easier for children from a remote region.
Also Read: How This CSR Initiative is Giving Women a Livelihood Through Meals
"It has helped urban parents who want to encourage their children to read regional literature but can't access it because of lack of information and inaccessible books," says Amrita.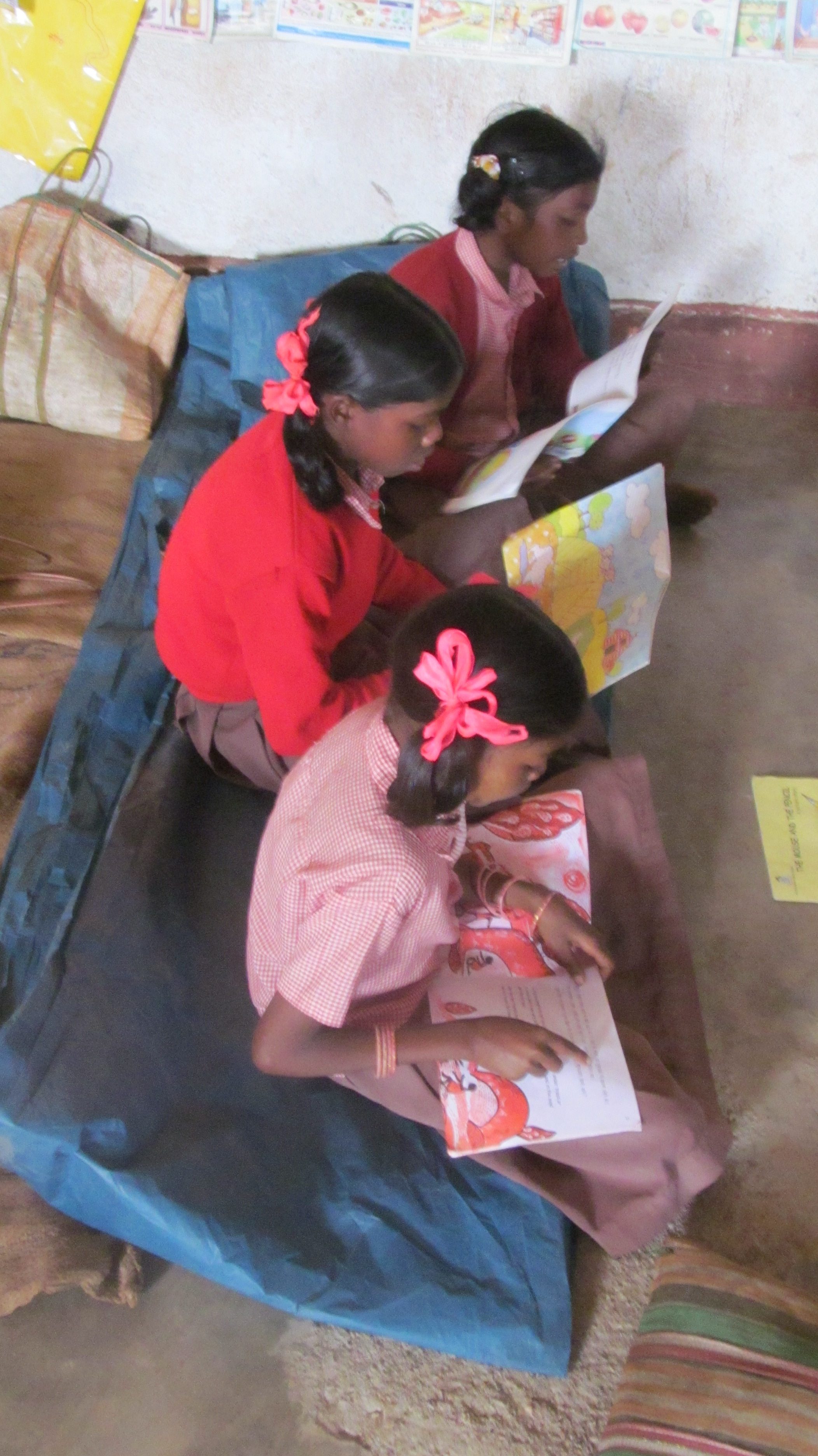 Thus far, Parag has supported the development of 680 books with an estimated readership of 40 million across ten states. Tata Trusts supports publishers meet the cost of developing the books. But the cost of the paper, printing and marketing is met by book sales, ," says Amrita.
Developing foundational literacy skills through spreading the joy of reading over one or two generations of young students could very well improve learning outcomes for rural children. Moreover, it will give them some semblance of the confidence required to take on the world.
(Edited by Vinayak Hegde)
Like this story? Or have something to share? Write to us: contact@thebetterindia.com, or connect with us on Facebook and Twitter.
NEW: Click here to get positive news on WhatsApp!
Tell Us More
We bring stories straight from the heart of India, to inspire millions and create a wave of impact. Our positive movement is growing bigger everyday, and we would love for you to join it.
Please contribute whatever you can, every little penny helps our team in bringing you more stories that support dreams and spread hope.