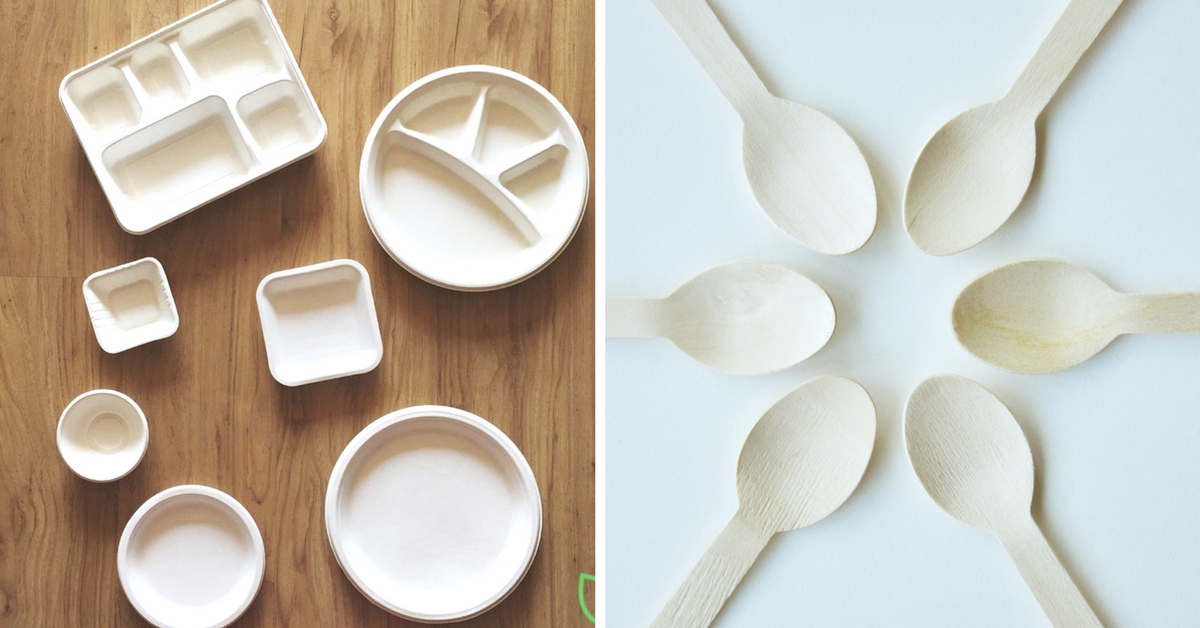 The turnover of the alternate and eco-friendly products industry is pegged at Rs 500 crore.
It was in 1960's that the Swedish engineer Sten Gustaf Thulin invented the modern lightweight shopping bag. Till 1980's only a few shops were offering plastic bags in America. Today America alone is responsible for the production of more than 100 billion plastic bags! Thulin might never have realised the monstrous polluting agent he had invented.
So for the generations born after 1980's, irrespective of the economic strata they belonged to, usage of plastic products is a part of their lives. Today, they are all perplexed as to how they would survive without using water bottles, carry bags and other products. The most troubling thought my maid, Maya, is facing at present is, "Paaosalat chatri ani purse kashi carry karnara? Bhijala tar mobile, pasie sagale jaanar!" (How will I carry my umbrella and purse in the monsoon? My mobile phone and money will get wet and spoilt!)
Every year, the monsoons throw up horrific images of Mumbai on the verge of sinking. The main reason for the flooding is the plastic products choking all the city's water outlets.
Source: Wikimedia
Forget the monsoons, take a walk on any roads in Mumbai, Delhi, Kolkatta, Chandigarh, or any other big, medium or small city of India. Street after street is littered with plastic–bags, bottles, and cutlery. Take a train ride, and the arrival of a station is heralded not by the site of landmarks of the city but plastic waste littered along the rail tracks.
More than three decades ago, Barry Commoner, an American cellular biologist had said, "Environment pollution is an incurable disease. It can only be prevented." He was a leading ecologist and one of the founder members of the modern environmental movement.
---
Also Read: Panaji Races Ahead to Ban Plastic Bags, Imposes Ban 2 Months Ahead of Deadline!
---
Closer home, veterinary doctors and animal activists were concerned about plastic bags making their way in the digestive tracts of aquatic life, cows or buffaloes.
Commoner's warning, clubbed with those of other environmental activists seems to be hitting the bull's eye. The initiation has begun. State after state in India is hopping on the bandwagon of banning plastic. Latest to join this group of 17 states, is Maharashtra.
In March 2018, the State cabinet hastily cleared a proposal to ban all single-use plastic items–on all levels–manufacture, sale, retail and storage.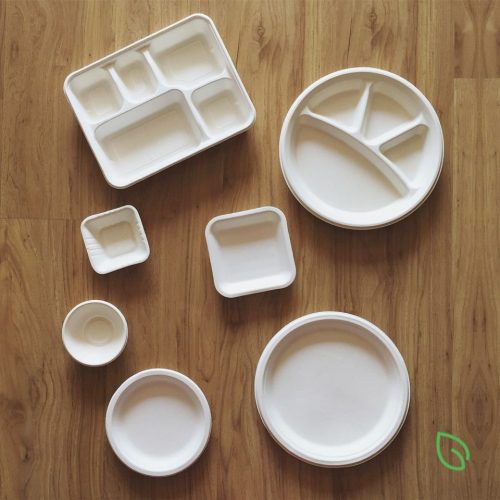 It seems like a hasty decision because such an ingrained habit formed over four decades can't be erased with a single stroke.
Also, because at stake according to the Knowledge Paper released by FICCI on 'Plastic Industry for Infrastructure in February 2017' is Maharashtra state industry worth more than Rs 50,000 crores, which employs more than four lakh people. The ban-related products are worth a whopping Rs 5,000 crores and will affect 2,150 units and the government coffers, or the GST revenue will become lighter by Rs 800 crores.
"If only the government had consulted all stakeholders and citizen groups, this chaos and heartburn could have been avoided. If proper planning was undertaken, alternate products identified and measures like citizen awareness against littering enforced, our industry wouldn't have had to suffer so much," says Hiten Bheda, president of AIPMA (All India Plastic Manufacturer's Association).
It's not as though there are no alternate products. Before the advent of plastic bags, we did survive, and we lived in a cleaner environ. We carried cloth or embroidered bags to buy our groceries, which were packed in those large conical shaped handmade-paper bags. The smaller versions are given by the street-side chanawala today. For oil and ghee, we carried dabbas from home or were given tin dabbas. Milk was distributed in glass bottles which were exchanged the next day for fresh ones. Fruits like grapes, berries and others were packed in peepul leaves. While travelling, drinking water was carried in clay pots or surais. Festival or wedding lunches were served in banana leaves or stitched plates made from peepul tree leaves.
And all these products were either reusable or easily disposable. They didn't pollute our air, they didn't choke our cities, neither did they starve our innocent bovine nor our aquatic friends.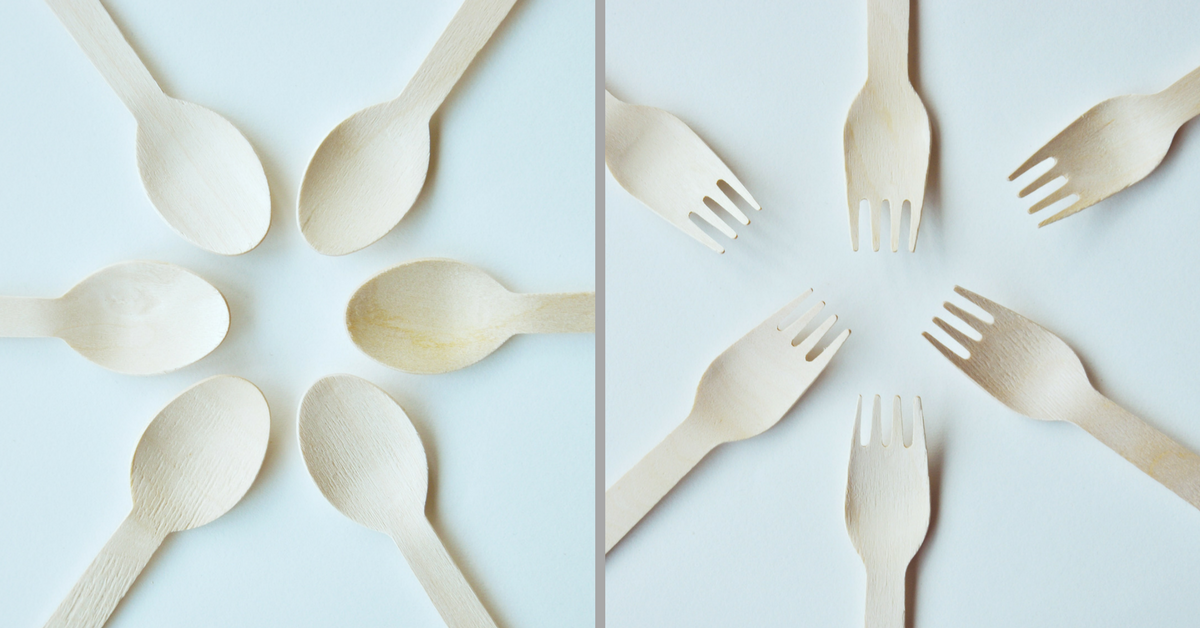 There are manufacturers of alternate eco-friendly products who have silently been in the business—making plates, bowls, spoons, forks, bags, etc from natural products like the bark of areca nut, coconut leaves, banana trees, bamboo, jute, bagasse (sugarcane waste), cornstarch, clay etc.
A quick google search will bring up hundreds of names if you look up eco-friendly tableware in India. Vinay Manjeshwar of Conservia Ecocrafts India Pvt Ltd has been in the business of eco-friendly tableware products for close to ten years. The Bengaluru-based firm has been manufacturing and exporting Areca leaf products like plates in various sizes and bowls. With manufacturing units in Shimoga and Tumkur districts of Karnataka, they export their products to several countries like USA, Germany, Australia, and east European countries etc.
" With a lot of states Indian states banning the use of plastic, these products could be an essential alternative. Although Indian are extremely cost sensitive, the trend seems to be changing slowly. We at Conservia Ecocraft look forward to using this situation to sell our wares to the growing overseas and Indian markets. We are working towards achieving 25% of our annual revenues from products in the Indian markets and 75% from the Europe and America markets," says Manjeshwar
Mumbai-based Niyati Thakker Shah, a post-graduate in strategic management from London, curates and retails products made from bagasse since 2016. Under her brand name, Southern Leaf, she sources her products from Ichalkaranji and sells them from her outlet and in Mumbai's local markets. She started with two products and now retails more than 25 products of tableware.
---
Also Read: Can't Find a Suitable Replacement to Plastic Bags? Here's Your Solution
---
"At present, I can't store raw material and manufacture the products but looking at the growing demands, in future, I would like to invest and make my products," says Thakker Shah.
There is no collected data to show the exact turnover of this industry, but an approximation can place the worth at Rs 500 crores. Further, it doesn't pollute the atmosphere, is made from agro waste and also is a source of employment to women rural as 80% people employed in these enterprises are women. It's the best example of backward integration.
"I won't call our products handicrafts, but they certainly aren't assembly-line goods. Each product, be it a plate, a bowl, a spoon or a bag is produced individually.
And that is why it's time-consuming, and so it will always be at a higher cost than a plastic product,'' explains Ichalkaranji-based Shyamsundar Malani, of Greenvale Eco Products.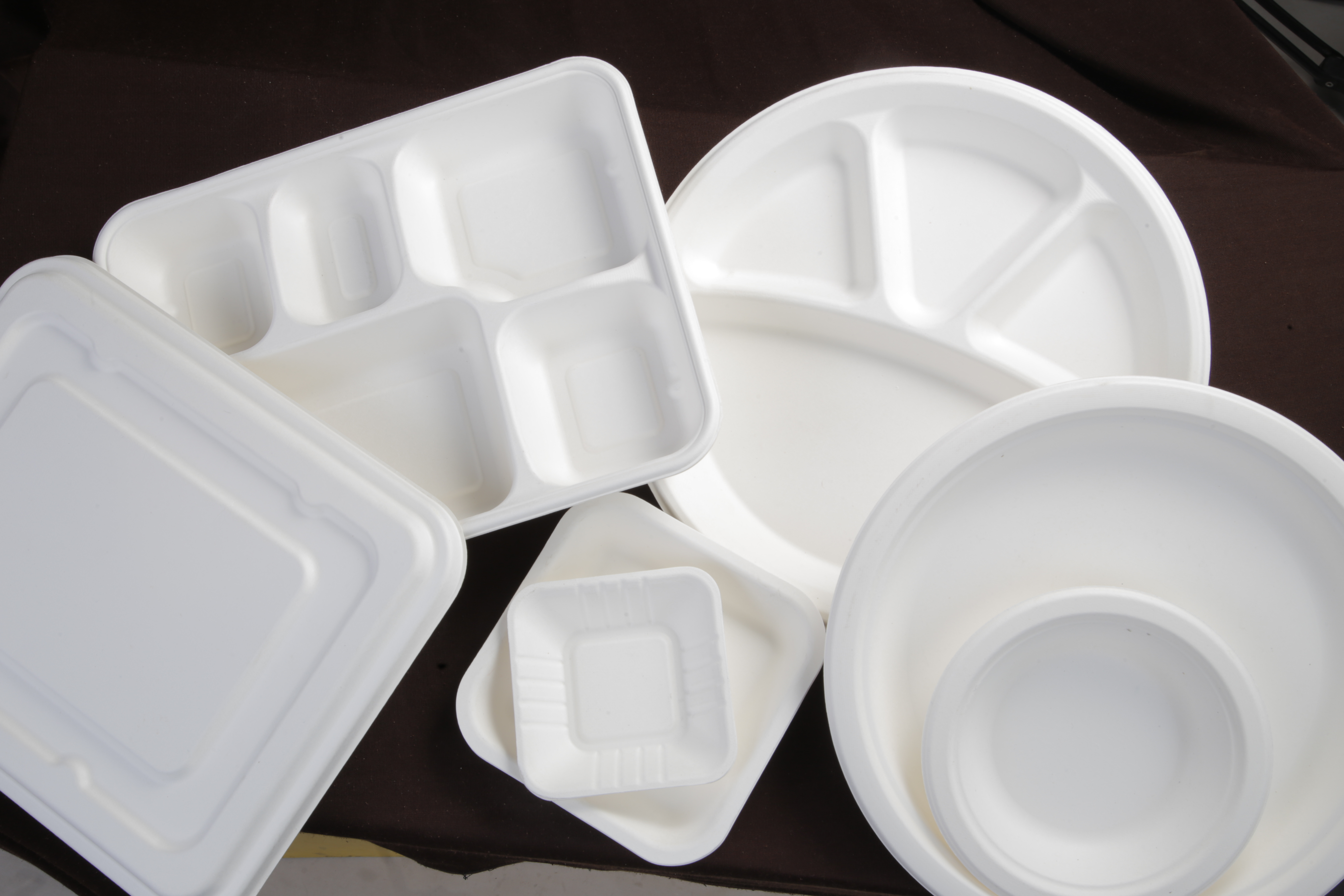 Manufacturers of eco-friendly products do face some problems like availability of agro-based waste, as it is seasonal. One can't get bagasse and cornstarch throughout the year. During monsoons, it becomes difficult to collect the waste. More innovation needs to be done to ensure that the takeaway food boxes are leak-proof. And these products are still considered elitist, so consumer awareness needs to be prioritised.
Citizens should reduce using one-time use plastics, stop littering and help recycle existing waste. After all, we have only one Planet Earth. We can't discard it. We have to take care to see that it doesn't throw us out!
(Edited by Shruti Singhal)
Like this story? Or have something to share? Write to us: contact@thebetterindia.com
Connect with us on Facebook and Twitter. NEW: Click here to get positive news on WhatsApp!
We bring stories straight from the heart of India, to inspire millions and create a wave of impact. Our positive movement is growing bigger everyday, and we would love for you to join it.
Please contribute whatever you can, every little penny helps our team in bringing you more stories that support dreams and spread hope.