The rich
will make temples for Shiva,
What shall I,
a poor man do?

My legs are pillars,
the body the shrine,
the head a cupola of gold.

Listen, O lord of the meeting rivers,
things standing shall fall,
but the moving ever shall stay.

— Basavanna 820
Celebrated across the states of Karnataka, Maharashtra and Andhra Pradesh, Basava Jayanti marks the birth anniversary of the 12th-century saint and poet-philosopher Basava, whose progressive and egalitarian stance against gender and caste-based discrimination is nothing short of legendary.
The great iconoclast, despite hailing from a Brahminical lineage, vehemently rejected the archaic caste-based paradigm and actively advocated for the involvement of women in all spheres of life during a tumultuous period of strong ritualistic and casteist adherence in medieval Karnataka.
Basava is widely believed to be the founder of the historic Shaivite Lingayat community, with repeated attributions in various hagiographic texts.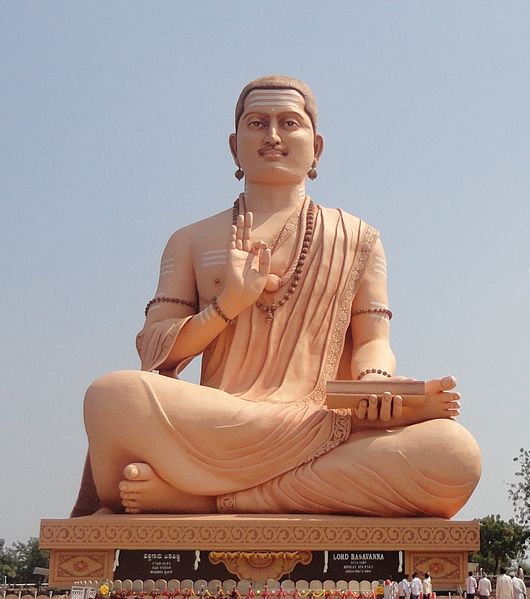 However recently unearthed historical evidence cite Basava as having rejuvenated the tradition from an already existing tradition – namely Veerashaivism.
What makes Lingayat unlike any other Hindu sect is in its downright prohibition of several strong tenets of Hinduism – like the authority of the Vedas, the caste system, worshipping idols and fire, and beliefs such as reincarnation and karma. Instead, the principles put forth by Basava revolved around the strong monotheistic belief in Shiva as the absolute and universal supreme Self.
Stressing on constant introspective spiritual development as the path to profound enlightenment, he had established the Anubhava Mantapa, which was a public assembly that held discussions over spiritual ideas by anyone – irrespective of gender or caste.
It is believed that this was a platform that championed the usage of the vernacular language, where passionate Shiva devotees held discussions and shared spiritual poetry in Kannada. At the time, the act had indeed been a pioneering move, as it gave an opportunity for anyone to comprehend spiritual ideas and even be part of these discourses that were earlier confined to the elite.
Through his poetry, popularly known as Vachanaas, Basava discoursed that a human became great not by one's birth, but through one's worth to society.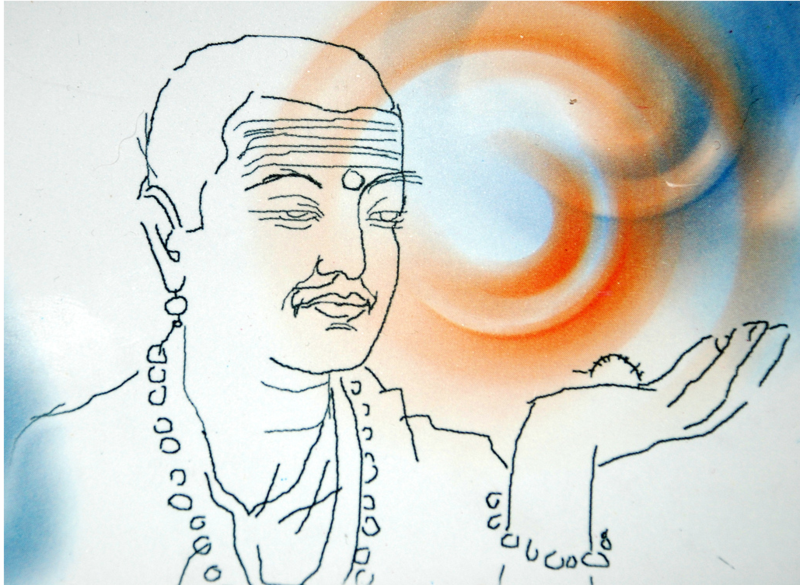 A strong believer in the dignity of labour, he also preached about considering work as worship in his work, Káyakavé Kailása (Work puts you on the path to heaven/Work is Heaven). He preached that no profession, including menial tasks, was to be looked down or held in contempt.
At Anubhava Mantapa, one was also encouraged to share not only their experiences but also fruits of their labour, to establish bonhomie amidst citizens – surpassing caste and class barriers.
---
You may also like: Forgotten Hero: Ayyankali, the Dalit Legend Who Brought Social Justice to Travancore
---
It is, however, Basava's championing of women as integral parts of the society and having an equal say in its functioning, instead of being servile and mute pawns of the patriarchal system, that proved to be most progressive and revolutionary of his doctrines, especially considering the era he was in.
An impressive facet of Basava's lifetime is that of the 210 saints associated with him, as many as 35 were women, of whom 14 were unmarried. In his spiritual, social and religious crusade against Brahminical hegemony, women who channelled his philosophies and joined the cause were treated as equal beings—an extraordinary feat even in today's world.
One of India's first 'Free Thinkers', Basava had sowed the seeds of an egalitarian society in the minds of the common people – trapped through the ages in the strong shackles of caste, gender and class – and quite literally ignited a revolution.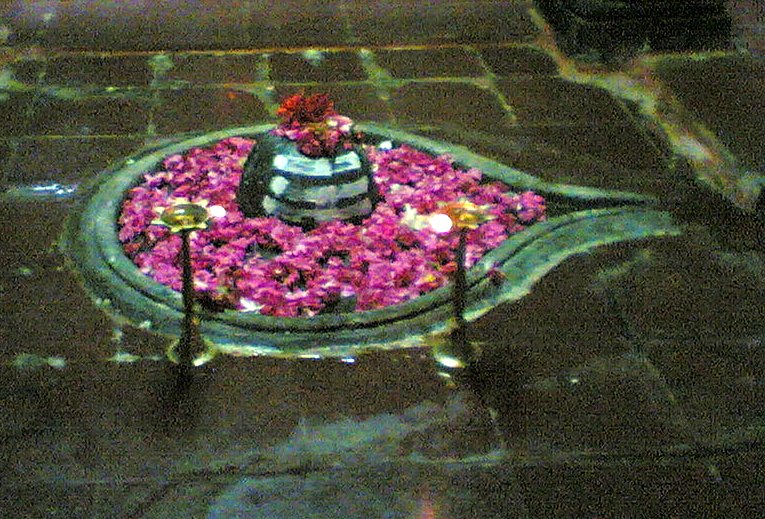 While inter-caste marriages continue to be stigmatised across different parts of India, Basava's support for a wedding between a Brahmin woman and an untouchable man became a legend for over 900 years. Basava, who also had been essaying the role of Chief Minister in the court of king Bijjala I of the Kalachuri dynasty, ended up earning the wrath of the upper caste communities, who coaxed the king into punishing the wedded couple.
Sadly, this incident was the last straw for Basava, whose dream of a classless society was shattered. Legends say the great man passed just a year after the event.
---
You may also like: The Story Behind Karnataka's Unique Emblem & Its Connection to a Magical Creature From Mythology
---
In the light of recent events, as women and marginalised communities in India continue to be victims of discrimination and repression, the teachings of a visionary who dared to shake the rusted strongholds of an inhumane societal system in the medieval era, deserves a revisit, retrospection and strong application in present-day India.
That would probably be the best homage that can be paid to the great man on his birth anniversary.
(Edited By Vinayak Hegde)
Like this story? Or have something to share?
Write to us: contact@thebetterindia.com
Connect with us on Facebook and Twitter.
NEW: Click here to get positive news on WhatsApp!