The entire country is shocked by the rape and murder of an eight-year-old child and the alleged involvement of police officials in the case. As citizens, we are losing faith in the government officials. However, more than ever, it is at this juncture that it is important to share any positive news that reinstates our faith in governance and those involved in it.
The District Magistrate (DM) of Hardoi, Pulkit Khare, has shared a beautiful post on his Facebook page.
The post is about a six-year-old boy, Bhanu, a rickshaw puller's son.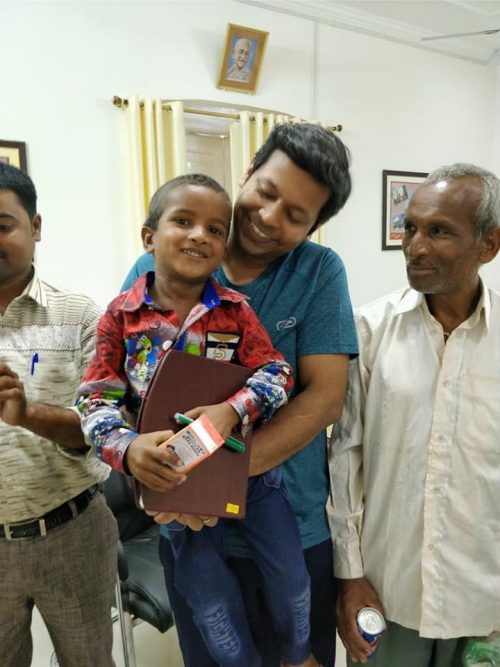 Khare was so impressed with the skills of this boy that he immediately took up the responsibility of his education.
According to Khare, the boy is a wonder-child who knows the 13, 17, 23, 27, 33, 37 multiplication tables by heart. Bhanu goes to the government primary school, while his father works during the day. Khare was impressed on meeting the bright child and his passion for learning.
Bhanu's father wants his son to be highly educated, especially since he did not have the opportunity himself. The DM has taken the responsibility of Bhanu's education after one meeting with him.
Here's the heart-warming post-–
There are days when the constraints of my job make me restless and leave me disheartened.
Yesterday it was that day…
But then something happened..
When I was coming back from the Governor's programme all tired, a village Pradhan came to me and asked for 2 minutes of my time. He wanted me to meet someone. Due to my busy schedule, I asked him to come to my office in the evening. The Pradhan did actually turn up and even though I was very tired I asked him to come, not knowing that this was going to be my best meetings ever.
A six-year-old boy came along with the Pradhan. Holding his father's hand this boy was a little shy and a little scared too.
When his father pulls rickshaw on the streets of his village, this little chap pulls the wheels of his education in the local Govt. primary school.
And then this 6 year old wonder-boy surprised him with his table-tricks!
I kept questioning and he kept giving the answers. Soon he had recited and written the tables of 13, 17, 23,27,33 and 37 at one go…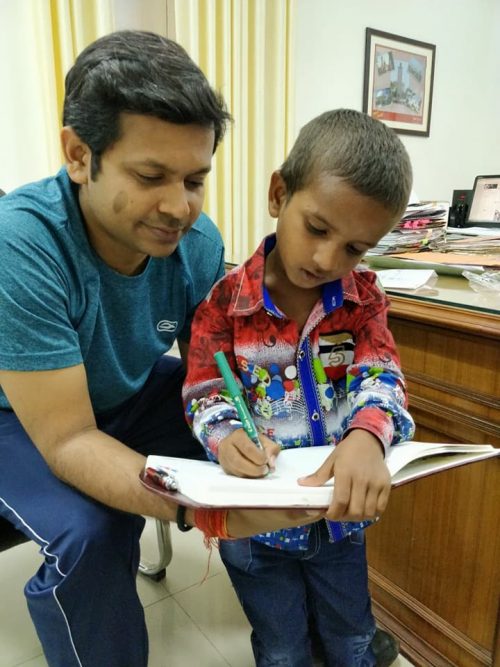 He also recited the numbers and the alphabets in English.
A child who has never been outside of his village, had an amazing spark in his eyes to study. I could not have lost that spark.
I salute the Pradhan because of whom I could meet him.
I salute the father, who has studied till class 2 but teaches his son every day and keeps that spark alive.
I met the governor, two MLAs and two big officials today. I might forget what I spoke to them in few months. But I would never forget this meeting with Bhanu, which was God's grace.
I have now decided to take the responsibility of Bhanu's education. May God give strength to me and Bhanu for the future.
Yes, in this job there are bad days, but we also get to help the hope of many only due to this job. I thank God for that and I pray for more strength to help more of them."
Here's the original post – 
(Edited by Shruti Singhal)
Like this story? Or have something to share?
Write to us: contact@thebetterindia.com
Connect with us on Facebook and Twitter.
NEW: Click here to get positive news on WhatsApp!