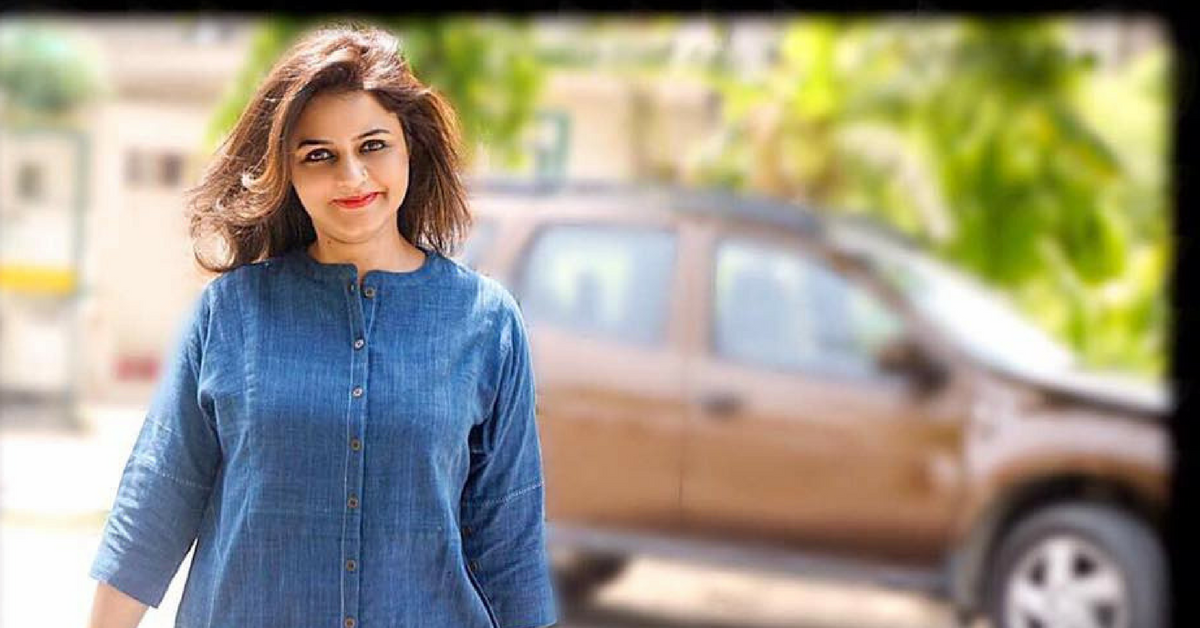 "Practising law was truly transformational for me. It was such a charged up environment with too much negativity there."
Do you remember reading about Pandora's box? When it was opened, everything negative and bad flew out into the world. When all was dark and bleak, 'hope' came out slowly and flew into the sky.
Sunali Anand Gaur is just like that hope that flew out of the box filled with negativity.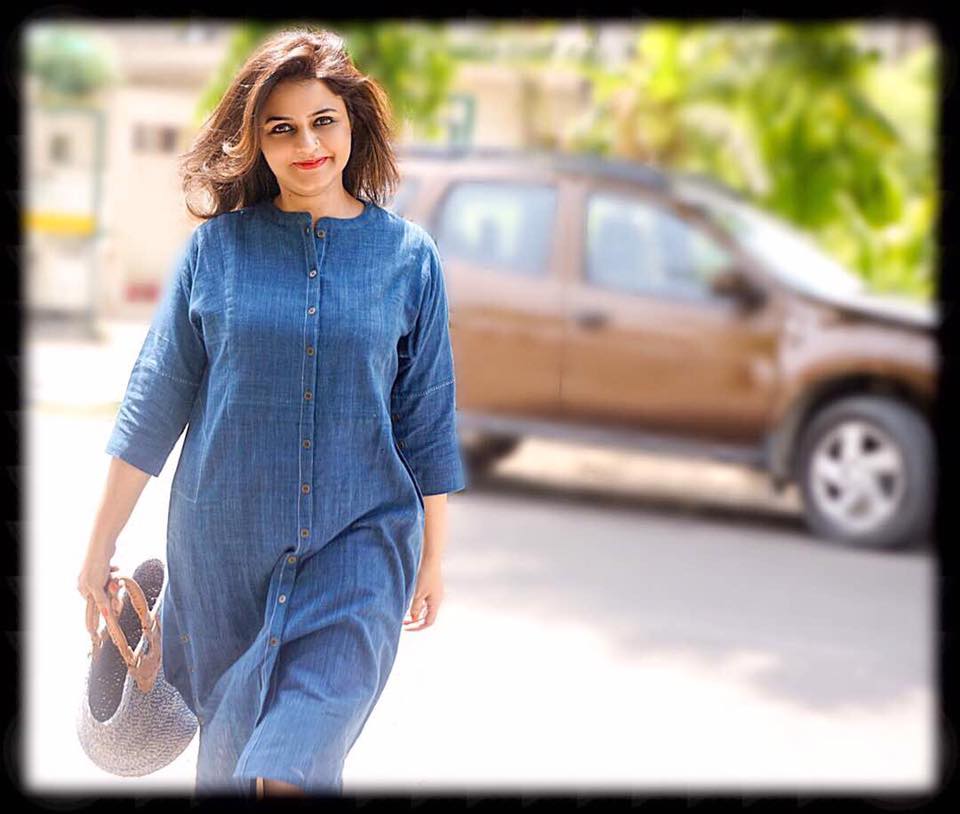 Born, brought up and educated in Delhi, Sunali exudes positivity and a child-like enthusiasm towards life. In an animated and fun conversation with The Better India, Sunali speaks about her life and why she chooses to look only at the positivity in the situations and people around her.
"Delhi has always been home for me. Having completed school from Springdale's, I graduated from St. Stephens College where I studied History. After that, I studied Law at the Faculty of Law from Delhi University and decided to join a law firm where I worked for a few years.
"Practising law was truly transformational for me. It was such a charged up environment with too much negativity there."
"I realised two years into my practice that being there wasn't something that I enjoyed and that was when I decided to move ahead."
Leaving the practice and taking up a job at St. Patricks, a playschool, which is run by her mother in Delhi's Gole Market seemed like a natural progression to her. When asked how the shift was, she says, "It was wonderful. I realised how happy being with the children made me."
"It's been 15 years now and never once have I regretted that decision."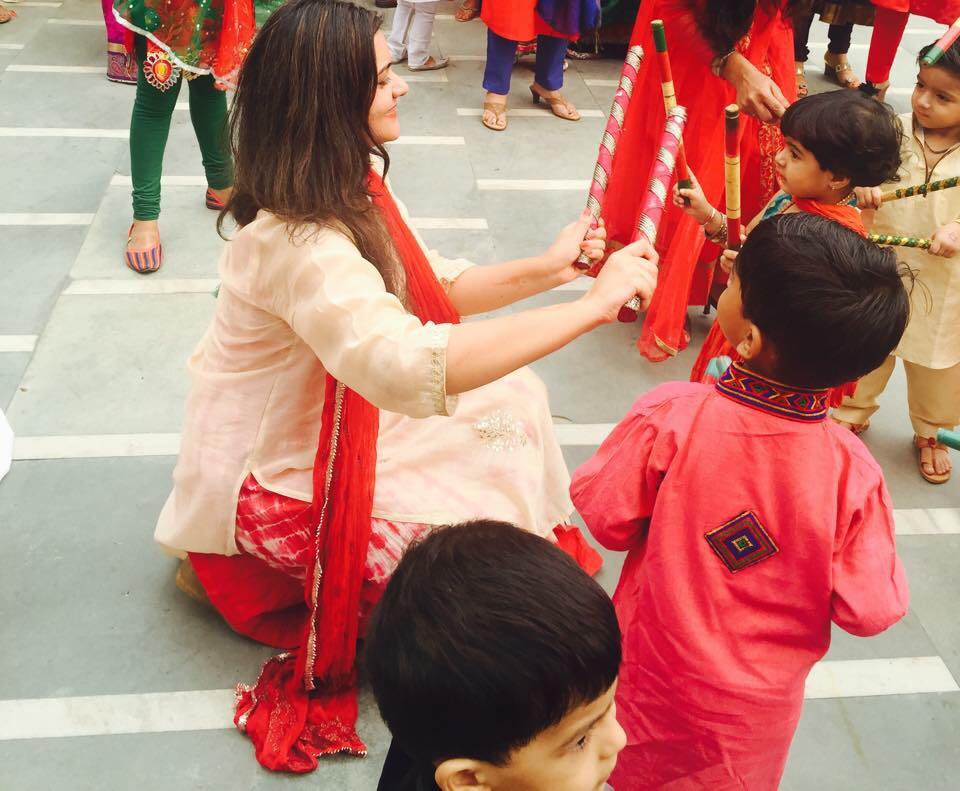 Sunali is currently based in Gurugram where she moved after her wedding. She travels to Delhi every day, and in doing so, she unearths stories about people from various walks of life.
"Whenever I watched television or even spoke to people, all I felt was negative energy. Everyone had only problems to share and that left me feeling terrible. Although my personal life was happy, I started digging for positive stories in my quest to find that happiness outside my circle," she says.
Sunali believes that a smile can help break the ice. "When you are receptive, you will see how positive things around you can be," she observes.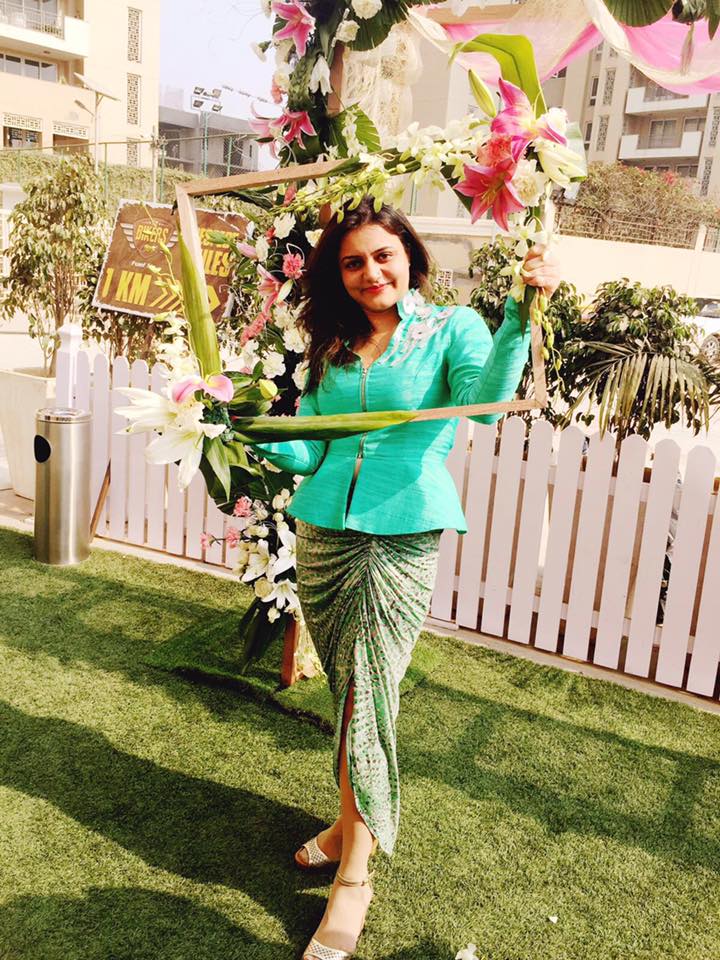 She recounts how people were wary of her moving to Gurugram, saying it's difficult to live in and that people are not welcoming. Sunali however, says she has always had the nicest experiences there and met some wonderful people along the way. "If you are warm to people and smile at them, they will respond the same way," she shares.
"Watching the news only leads to depression. There is so much good around us that I started writing about all the good things around me on my Facebook page. Even one response from a friend would make me so happy, and that kept me going," she continues.
Three years ago she started a page which she calls Soul-Stirrings by Sunali, and publishes stories that move her and stir her soul. Since then, there has been no looking back for her.
Speaking about one of the earliest stories she covered she says, "The story was about a lady who would fill up bottles of cold water during the harsh Delhi summers and hand them to people as she stepped out."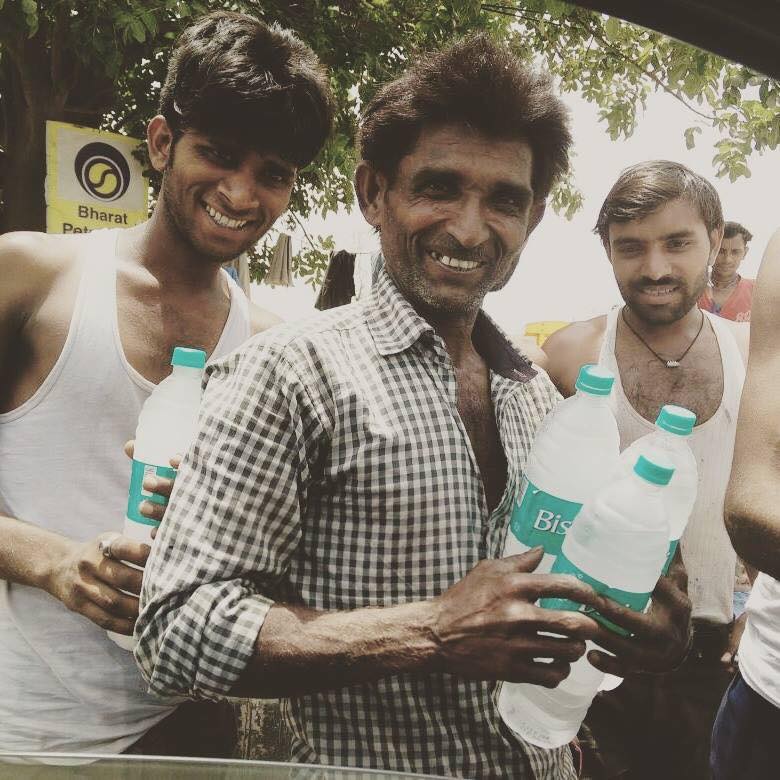 "It was such a small thing, but I saw how much of a difference it made to the people. That story did so well and so many others followed in her footsteps that summer."
This story was then published on various mainstream media platforms, and that again encouraged Sunali to keep looking for more positive stories.
When asked how she finds these stories she says, "I get done with school at 1 p.m. and post that I spend a couple of hours wandering the streets. I do this thrice a week. I go by myself – smile at people and strike up conversations with strangers."
"It is amazing how many stories are out there. Delhi/NCR has been so good to me – contrary to what is usually said about this city."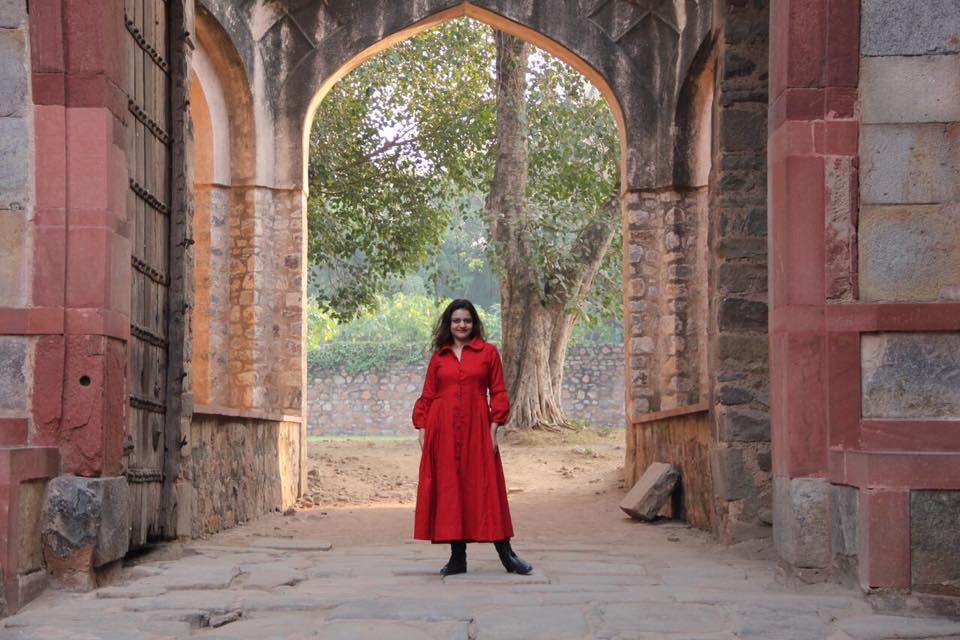 "My family has been so encouraging and appreciative of the work I do. My daughter who is 11 years old has started looking for positive stories for me and asking me if they are 'soul-stirring'. I am so glad that I have created that environment for her to grow up in," she says.
Another story that Sunali remembers as being very special is about an old gentleman she met at a mall in Delhi. She says, "It was a Sunday, and I was out with my family at the mall. I saw this elderly gentleman who was well dressed and sitting by himself on a bench.
"Seeing him there alone, I just had to strike up a conversation."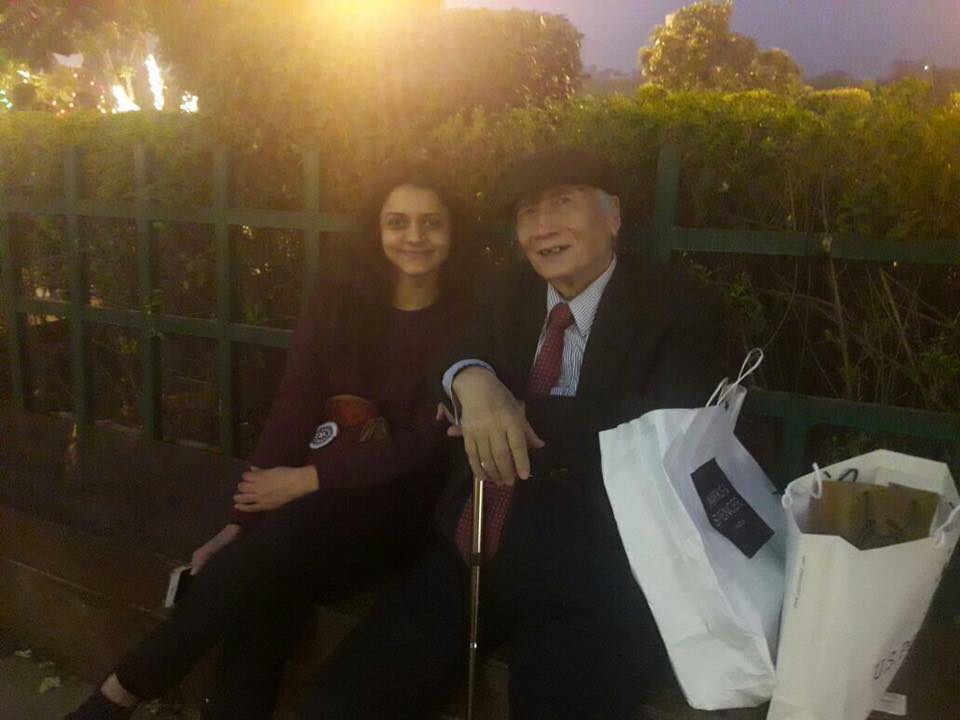 While all Sunali wanted was to say hello to him she ended up spending a considerable amount of time chatting with him. It was during that conversation that the gentleman mentioned that he was in Delhi for his cancer treatment and he just wanted to come out and be by himself for a while.
"That came as such a shock to me. Here I was telling my husband about how dapper this gentleman was looking and then he tells me he is unwell. The positive thing I took away was his outlook. Even though he was in so much pain, he sat there smiling and talking to me, looking at life in such a positive light," she says.
"The world is truly a beautiful place, all we need to do is find these people and celebrate them," she says as we end our conversation.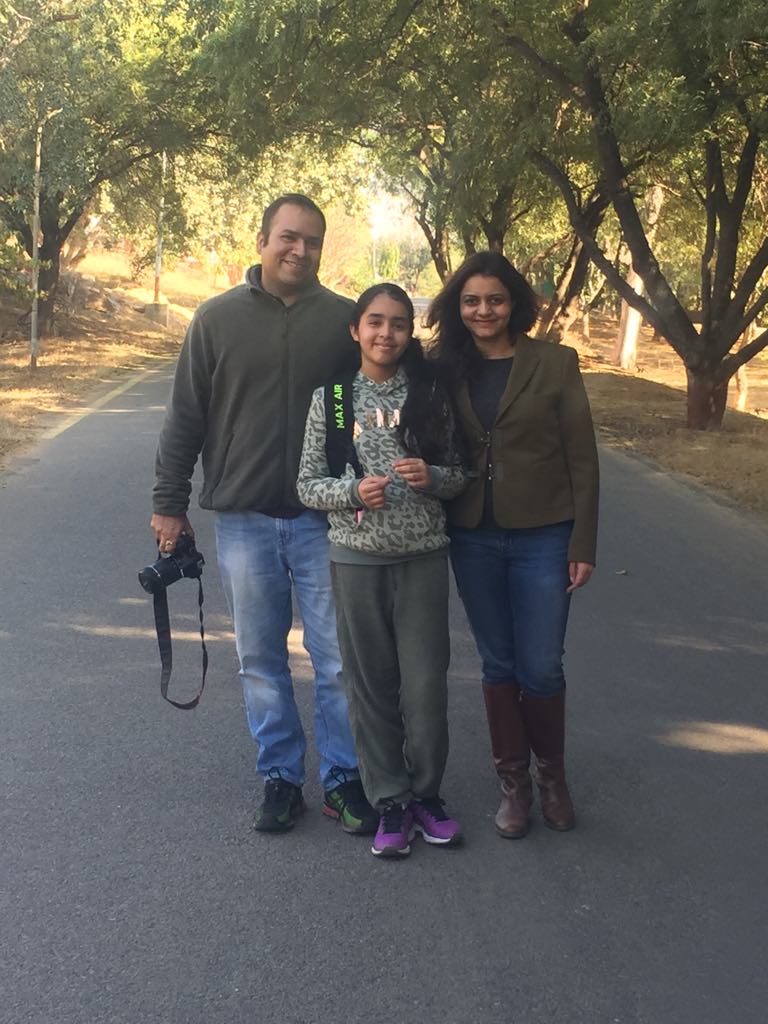 Here's celebrating the gorgeous person you are, Sunali. Wishing you many more positive stories.
(Edited by Shruti Singhal)
Like this story? Or have something to share?
Write to us: contact@thebetterindia.com
Connect with us on Facebook and Twitter.
NEW: Click here to get positive news on WhatsApp!