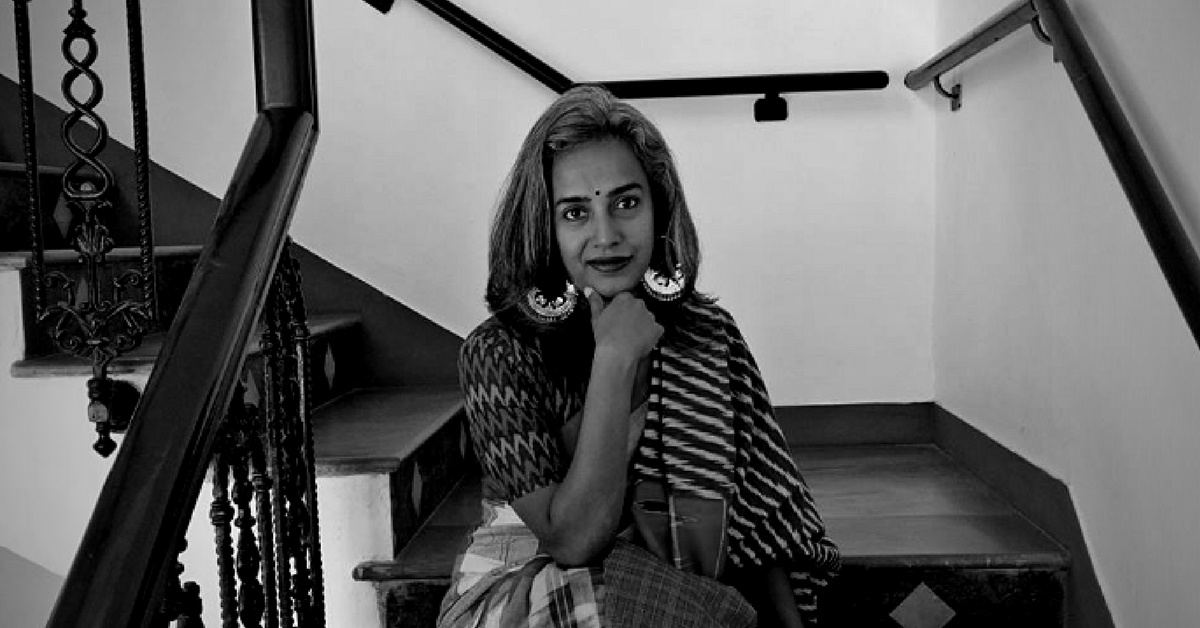 Highlighting the societal stereotypes against dark skin, Mumbai-based Hema Gopinath Sah's simple yet poignant poem has been going viral on social media!
India is a country where an obsession with fair skin runs deep. From a booming multi-billion dollar skin lightening industry to classified ads touting the marriageability of an "MBA graduate with fair complexion", the signs of skin-colour based social discrimination are everywhere.
"Would you like to do something to make your skin fairer" remains a common refrain in beauty parlours across the country. Even sentiments like, "She got lucky someone married her despite her (dark) complexion" are still whispered in India of 2018.
The good news is that India's younger generation has started to push back. In 2016, 'Parched' actress Tannishtha Chatterjee hit out at the 'dark skin' slurs she received on a TV show in a strongly-worded Facebook post. In July 2017, 18-year-old Aranya Johar's powerful spoken-word poem, Brown Girl's Guide to Beauty, on YouTube went viral, reaching 1.5 million viewers around the world in its first day alone.
More recently, Kali — a soul-stirring poem written by Hema Gopinath Sah, a Mumbai-based blogger-mother — has been going viral on social media.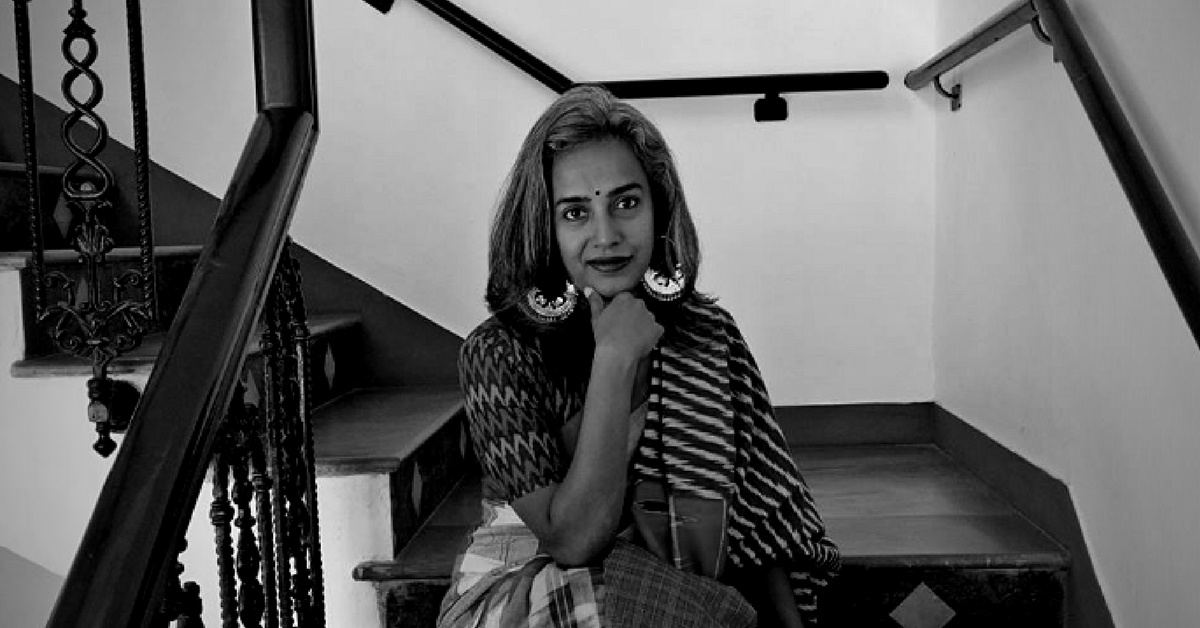 Sah's simple yet poignant verses tell the experiences of a dark-skinned woman from her birth to the time she becomes a mother herself, starkly highlighting the societal stereotypes against dark skin.
"I once saw a TV interview of a little girl no more than four. She was asked why another little girl was her best friend, so the girl replied because she is fair. The audience laughed delightedly in understanding. How do we ever change this, lift this prejudice, which is entrenched in our DNA?

I want to claim the word 'Fair' back. I want it to only mean the opposite of unfair. It should only stand for what it was intended- justice, equality, equitability," Sah told the Indian Express.
The poem was released with a captivating picture of a dark-skinned girl—an image which immediately grabbed the attention of all.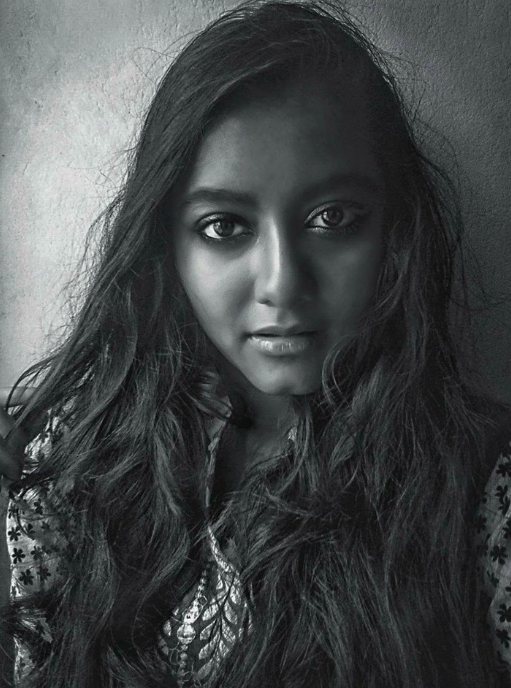 So, who is the girl in the picture, and what pushed Hema to write this poem?
"Cathrin, was to a large extent, my inspiration for the poem. We became friends thanks to Facebook. Every now and then, whenever she would post pictures on her wall, you would see colourist, discriminatory messages and honestly it was depressing," says Sah in a conversation with The Better India.
As she started thinking about it more she realised that it was a prevalent problem in society. Phrases such as "black but beautiful" and "dusky beauty" made her question why people felt the need to justify beauty when it did not come from a fair person.
While Cathrin may have been the inspiration, the words are her own. They come from her own experiences, and the hurdles she has had to overcome in life.
"Everything I write about in the poem stem from my personal experiences. It is literally my life told through the colour-coded eyes of the society I live in, and these are just a few of the experiences. I grew up knowing that I would never be considered good-looking, that I'd have to study and become smart if I had to make something of myself," she explains.
While Sah knew that her poem would definitely strike a chord among some people, she wasn't surprised when the poem hit 50 shares. However, when the numbers started picking up, and over 5000 people shared it, she knew that the poem had thrived beyond her wildest imaginations!
"It was completely unexpected and in many ways saddening to think of how many people grew up feeling like they were lesser people, even in our own country, in our own homes, among our own family members," she says.
She has received hundreds of emails from people around the world—India, Pakistan and Bangladesh to South Africa, Uganda, and even the UK! However, it was a response from a fair-skinned girl, which took her completely by surprise!
"She wrote to me saying that I may have suffered because of my dark skin, but she was made to feel as though she had no other talent other than her complexion," she recalls.
She goes on to add, "Another gentleman, whose niece had vitiligo wrote to me saying that melanin was a curious thing. Both the presence and absence of the pigment draw attention and discrimination."
So, while her words have had a powerful effect, what does she think can be done to ensure that as a society, we progress?
Well, while she may not have all the answers, by her own admission, she does feel one thing very strongly.
"Fairness creams and their advertisements should be banned outright. They are not only peddling colourism; their whole premise rests only on making us feel bad about our skin," she says.
Here is a verse from her poem, which should definitely make us all re-think our obsessions.
Kali

It was my mother's fault that she birthed
Me on the banks of Kaveri
For try as they did they could not wash the…

Posted by Hema Gopinathan Sah on Monday, April 9, 2018
Here is the full text of Sah's poem.
"Kali
It was my mother's fault that she birthed
Me on the banks of Kaveri
For try as they did they could not wash the black alluvial soil off my skin
Kali
Little piece of coal my mother's brother calls me
As he pretends he can't spot me in the darkened birthing chamber
It sounds very cute when said in Tamil
An endearment.
Kali
This one just got baked a little longer in the oven laughs my father when
My mother guiltily presents him with yet another daughter
One whose skin only a paddy farmer could love.
Kali
I am six when I am made to understand that
I who was proudly showing off my 99% in Maths was less than my classmate,
At least I'm fairer than you she says,
Sadly looking down at her own 73% marks
Kali
Raahat Ali hisses the epithet in class 3, that I would get familiar with through the years
Because I refuse to let him hold my hand
Kali
The shame I feel looking at my white face black neck makeup at my Arangetram
The shame
Is for the secret pleasure that even though I look like a clown, I am fair
For two hours
Kali
I burn my skin to a crisp with hydrogen peroxide, congratulations.
I now possess blonde sideburns to contrast my black skin.
Kali
The proud mother of a prospective groom, who insisted on a fair skinned bride
For her son who was 'white as milk'
Amma told her off in no uncertain terms that her daughter
Is dark as decoction and only when you mix the two.
Do you get rich aromatic
Coffee
Kali
The boy who said your skin shines
Like burnished copper.
I let him go, I thought he was lying.
Boris Becker declared that the only time
He noticed that his girlfriend was black
Was when he saw how beautiful her skin
Looked against his white sheets
Kali
Touching my husband's peachy creamy skin when we make love
Wondering how he could find me desirable
Kali
Lakme has three shades white, off-white and peach
The joy I feel when I purchase my first compact
At Heera Panna smugglers market
At age 26
It is the mythical, never seen before MAC compact,
In the pre- Manmohan Singh era
And it is the exact shade of my skin,
NC45
They got me. They knew I existed.
I had a number.
I still have that compact. After 18 years.
But the shop assistant wants me to buy NC 44 Because it makes me look fairer.
Kali
I'm pushing my light-skinned daughter on the swings
Someone asks me where her mother is
I bristle that I'm the mother
The lady giggles apologetically,
Usually only maids are dark skinned no,
No offense meant ji
Kali
Stay indoors, don't swim, don't tan, it's OK
That your Vit D levels drop to 4.75
Depression, stress fractures are a reasonable price for fair-er skin
Melanin is a disease, there are treatments for it
Kali
Stick to gold jewellery, silver makes you darker
Leave the diamonds to the porcelain Punjabis
Don't wear white, don't wear black,
don't wear blue, don't wear pink,
Don't wear light colours, don't wear dark
Don't wear pastels, don't wear warm colours, don't wear cold either
Kali
She who stands naked
Wearing heads and blood
Suffering no one
Fangs are bared as are the talons
Fulsome, fearsome
Black of skin
Revered worshipped adored
Kali.
(Edited by Gayatri Mishra)
---
Also Read: Kerala Man's Viral FB Post About Why He Underwent Vasectomy Will Wow You!
---
Like this story? Or have something to share? Write to us: contact@thebetterindia.com, or connect with us on Facebook and Twitter.
NEW: Click here to get positive news on WhatsApp!
We bring stories straight from the heart of India, to inspire millions and create a wave of impact. Our positive movement is growing bigger everyday, and we would love for you to join it.
Please contribute whatever you can, every little penny helps our team in bringing you more stories that support dreams and spread hope.