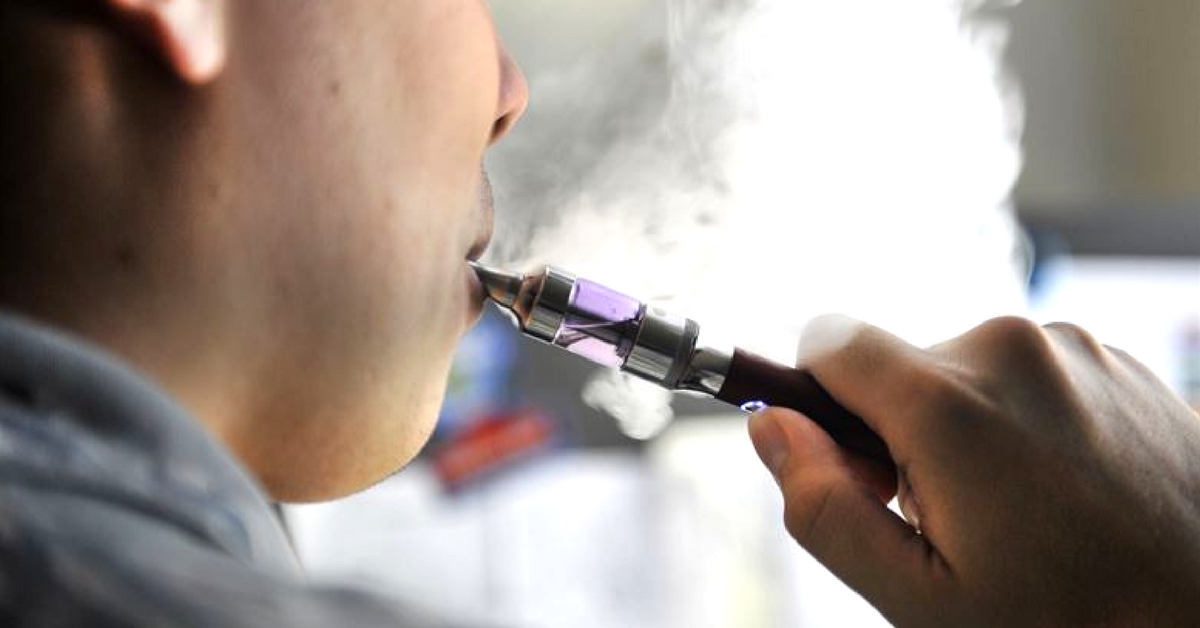 Companies selling e-cigarettes often market them as devices that help smokers kick the habit.
Recent reports state that citing public interest, the Ministry of Health and Family Welfare has embarked on the process of banning e-cigarettes.
The Ministry informed the Delhi High Court that since e-cigarettes contain nicotine, an addictive ingredient which has serious health-related ramifications, the Central government is looking to ban the product altogether.
In addition, the ministry said, "nicotine addiction through e-cigarettes among young people may lead to its consumer to try conventional tobacco products and hence is a gateway product."
The High Court took up the matter after Seema Sehgal, a homemaker, filed a petition asking the government to formulate guidelines for sale, production and supply of the product.
What is an e-cigarette?
Resembling a cigarette, it is a battery-operated device that contains nicotine. Companies selling these products often market them as devices that help smokers kick the habit. Consumers smoking e-cigarettes only inhale nicotine and avoid the thousands of carcinogenic chemicals found in conventional cigarettes and other tobacco products.
Despite the Centre's seemingly firm view on the subject, there are many questions surrounding its health effects and regulation. Some believe that nicotine itself does not pose any serious health hazards, while others contest this position.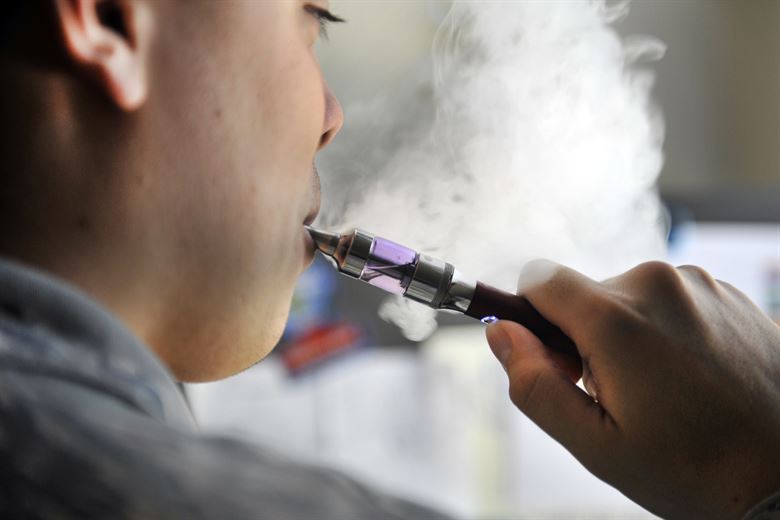 "Nicotine poses several health hazards. There is an increased risk of cardiovascular, respiratory, gastrointestinal disorders. There is also a decreased immune response, and additionally, it also negatively impacts reproductive health. It affects the cell proliferation, oxidative stress, apoptosis, DNA mutation by various mechanisms which leads to cancer. It also affects the proliferation of tumours and metastasis and causes resistance to chemo and radiotherapeutic agents. The use of nicotine needs regulation. The sale of nicotine should be under the supervision of trained medical personnel," says this 2015 study published in the Indian Journal of Medical Paediatric Oncology.
On the other hand, however, there are medical experts and scientists who argue that although nicotine is undisputedly addictive, its effects could be as benign as caffeine.
In fact, some have argued that nicotine helps those who have ADHD, Alzheimer's disease and Schizophrenia, among other potential benefits.
Moreover, e-cigarettes help people kick the habit and are thus harm-reducing, they argue. Many have attributed the proliferation of products like nicotine patches, e-cigarettes, vaporisers and gums to what famous British psychiatrist Mike Russel said more than 40 years ago—people "smoke for the nicotine but die from the tar."
In the medical community, however, there isn't a definitive consensus on whether e-cigarettes help other kick the habit or perform as a gateway for further nicotine addiction, cigarette smoking.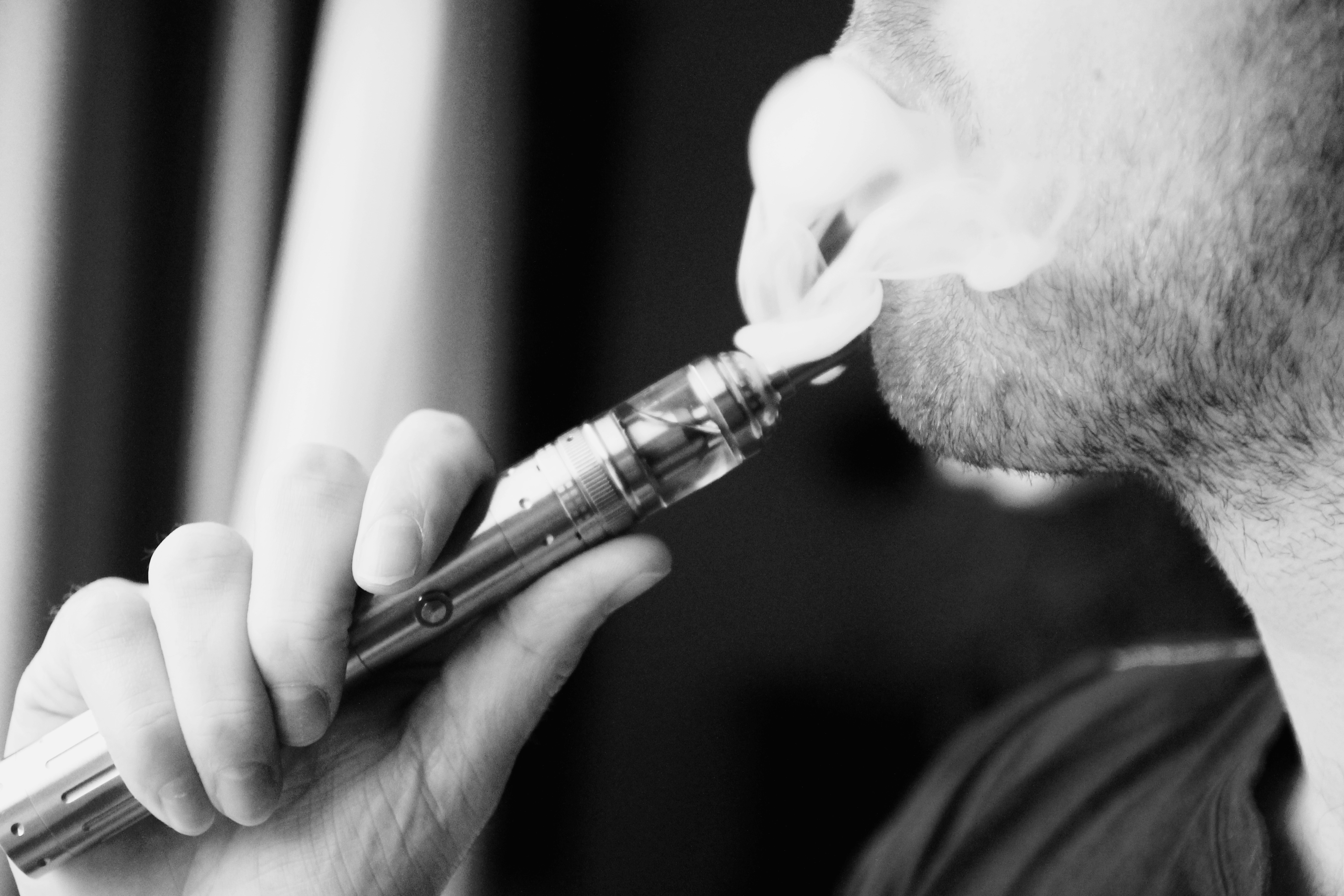 The Royal College of Physicians in the United Kingdom argued in favour of the benefits, while the World Health Organisation in 2014 said that potential health benefits remain unproven. Governments should regulate these products like they do tobacco, the global health body went on to argue.
What the WHO goes on to state that there is no definitive proof that e-cigarettes help cut down smoking, and do not merely release water vapour as many brands claim.
In fact, e-cigarettes have the potential to cause serious health problems for young adolescents and pregnant women, considering nicotine exposure could harm brain development in both children and foetuses, says the WHO. It also refuted claims that inhaling e-cigarettes in front of other people isn't harmful to them, unlike second-hand smoking.
According to the health ministry, "e-liquids which contained nicotine in varying amounts, propylene glycol (solvent) and various flavours are harmful. The toxicity of the individual chemicals has the potential to act adversely (for example, as carcinogens) or compoundly to harm the active user as well as the passive user of ENDS (Electronic Nicotine Delivery Systems)".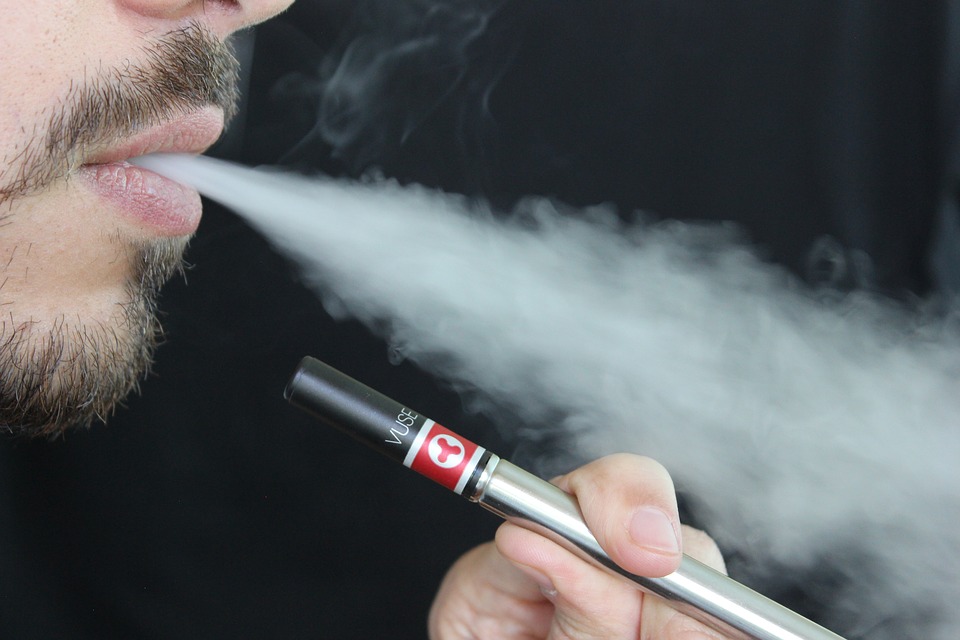 Moreover, "synthetic nicotine being expensive, nicotine for the purpose of e-liquids are believed to be extracted from tobacco leaves" and thus the "liquid contains many other chemicals apart from just nicotine."
There is also the threat of nicotine poisoning. In the case of e-cigarettes, the consumption of three cartridges in succession could prove fatal, say medical experts. Minor effects pertaining e-cigarettes liquid poisoning include tachycardia, chest pains, and hypertension, whereas more serious ones could result in respiratory paralysis, atrial fibrillation and dyspnea, etc.
In fact, some experts believe that e-cigarettes, in fact, draw more people, especially young children, to conventional cigarettes.
Also Read: 7 Million Die in Tobacco-Related Deaths Annually. Here's How India Is Tackling the Burning Issue
"E-cigarettes can be sold rampantly in medical shops, sandwich corners, bakeries, and other kinds of petty shops," Dr Vishal Rao, member of High Powered Committee on Tobacco Control, Karnataka state, told Scroll.in.
"On the other hand, the law does not allow tobacco companies to attract youngsters. Youngsters are the new consumers, and the business entirely runs on them. The new strategy is to introduce new addiction."
In 2016, the sale, manufacture, distribution and advertisement of e-cigarettes were banned in various states including Karnataka, Kerala, Punjab and Maharashtra with the Delhi government also recently notifying the High Court that it will do the same based on the advice of Drug Controller General.
Also Read: No More Butts: This Duo Is Recycling Every Part of the Cigarette Butt and Paying Collectors Too!
These states have banned it under the Drugs and Cosmetics Act, while others have added the Poisons Act, 1919. Having said that, proper regulation remains a problem for the Centre.
According to a Financial Express report, the Centre doesn't know under which provisions to ban e-cigarettes. Ideally, the government could ban e-cigarettes under the Cigarettes and Other Tobacco Products Act (COTPA) or the above two laws used by the states.
"COTPA doesn't have a provision to ban. Under various sections of the Act, tobacco products can only be regulated. However, there is a provision under the Act to prohibit any item which imitates cigarettes," a senior health ministry official told the publication.
Like this story? Or have something to share? Write to us: contact@thebetterindia.com, or connect with us on Facebook and Twitter.
NEW: Click here to get positive news on WhatsApp!
We bring stories straight from the heart of India, to inspire millions and create a wave of impact. Our positive movement is growing bigger everyday, and we would love for you to join it.
Please contribute whatever you can, every little penny helps our team in bringing you more stories that support dreams and spread hope.
Tell Us More