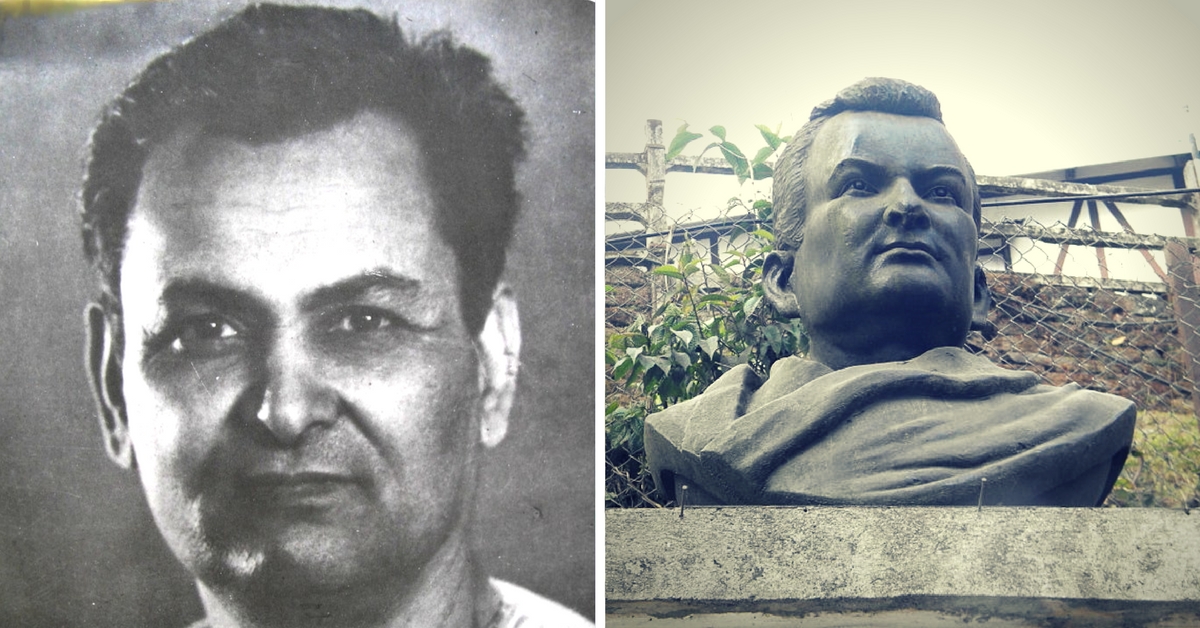 Although recognised for his work during his lifetime, the country has done little to remember this remarkable son of India since.
Many decades ago, on the back of mules and across the mighty Himalayas, from a secretive land that few people had ever seen, hundreds of precious manuscripts, written in palm leaf with gold and silver powder, made their way to India. It was a treasure trove of Buddhist literature of a kind perhaps never before seen here. And with the subsequent destruction of Tibetan culture by China, perhaps such a trove will never be seen again.
This, and many more stunning achievements in the fields of exploration, literature and learning, was thanks to Rahul Sankrityayan.
The word prolific doesn't even begin to capture the scope of Sankrityayan's contribution to Indian scholarship and literature, especially travel writing.Sankrityayan wrote 140 books of high scholarly value. He learned how to read, write and speak in nearly 30 languages – including Sanskrit, Pali, Tamil, Tibetan, Russian, Arabic, Persian, Urdu, French, English, Hindi (his language of choice) and German, and translated seminal works in these languages.
And this happened alongside his extensive travels to Tibet, East Asia, Central Asia and Russia, his participation in the Indian freedom movement and even two jail terms by the British. Oh, and he only acquired formal education until middle school!
It's a matter of shame that many Indians, especially those in academia, have done little to preserve the memory of probably one of the greatest travellers, thinkers and scholars this land has ever produced.
Fortunately, there is now a concerted effort to revive this Mahapandit's (great scholar) life's work. Since March 17, the Indira Gandhi National Centre of Arts has opened an exhibition showcasing all the rare statues, religious scrolls, manuscripts, and xylographs he collected during his extensive travels through the first half of the 20th century across Central Asia, Tibet, Europe, East Asia, and Russia, among many other regions.
These precious artefacts will be on display until April 15 (the date recently extended), the day after his 56th death anniversary. What the exhibition offers visitors is a peek into the remarkable mind of a scholar not bound by any limits.
This polymath and polyglot lived an astonishing life. Considered a pioneer of the Hindi travelogue with his first book 'Tibbat Mein Sawa Varsh' (published in 1932), after the Mahapandit's travels to Tibet in the late 1920s, this was a man who was much more than just a travel writer.
Also Read: Explorer, Path Breaker, Spy: 16 Things About the Legendary Nain Singh Rawat
Rahul Sankrityayan was born on April 9, 1893, in a small village of Azamgarh district, Uttar Pradesh, as Kedar Pandey. Acquiring formal education only until middle school, he left home in his teens and settled in Varanasi, where he learnt Sanskrit with a group of other students.
His life took a different turn after a chance meeting with the leader of a wealthy Hindu monastic order from Bihar, who took Sankrityayan under his wing. Here he acquired extensive knowledge of Sanskrit and the major cannons of Hindu traditions. The mahant rechristened him Swami Ramodaras and anointed him to take over the monastic order.
However, the explorer in him shunned the idea and decided to travel south to Tamil Nadu, where he not only explored all the major religious institutions but also acquired further knowledge of the Vedantic traditions and learnt Tamil.
Disillusioned with all the ritualism associated with these traditions, he gave it all up and joined the Arya Samaj, a Hindu reformist order, in 1915. It was at this point, where he began writing extensively in Hindi and Urdu under the moniker Kedarnath Vidyarthi.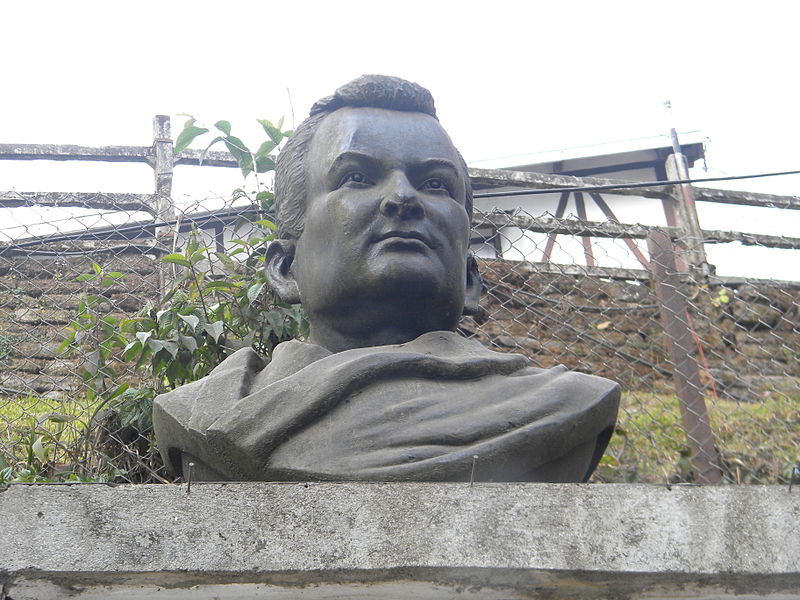 At an Arya Samaj institution in Agra, he learnt the teachings of Swami Dayanand Saraswati and Arabic from a master stationed there. Following a brief foray into the Indian freedom struggle during the Non-Cooperation Movement, where he went to prison twice for anti-British activities, his quest for a life steeped in rationalism took him to Buddhism. It is here where the impact of his life's work is felt most intensely.
Following his release from prison in 1926, Rahul Sankrityayan travelled extensively, finally landing up in Sri Lanka on a teaching assignment. Thus, began his critical engagement with the major texts of the Buddhist tradition. Here he learnt Pali while restoring and translating ancient texts. It is in Sri Lanka where he took the name of Rahul Sankrityayan.
Also Read: From Monk to Statesman: Here Is a Remarkable Indian You May Not Have Heard Of!
After spending a few years in Sri Lanka, Sankrityayan's passion for Buddhist philosophy and his inherent sense of adventure took him to Tibet, a region once forbidden to outsiders. He travelled under extremely difficult conditions on foot for the most part and in disguise.
He lived in Lhasa for a good 15 months – studying, restoring and translating ancient Buddhist texts, while avoiding any contact with the outside world.
"A large number of Buddhist scriptures and texts were lost in the burning of the Nalanda libraries or with the decline of Buddhism in general. Sankrityayan played a crucial role in saving 700-800 manuscripts from Tibet. His contribution in preserving this slice of invaluable history is incredible," said Professor Radha Banerjee Sarkar, the Head of the East Asia Programme at the Indira Gandhi National Centre for Arts, to the Hindustan Times.
All these precious palm leaf manuscripts were brought back on foot and carried on 22 mules. "Most of the manuscripts he (Sankrityayan) collected were hand-lettered manuscripts or had been printed using carved wood-blocks. A few were written with gold and silver powder. In addition to the scriptural canon, there were histories and texts on metallurgy, medicine, tantra, art astrology, herbology and technical subjects," says this Indian Express profile.
He went onto visit Tibet four times during his lifetime, collecting more ancient manuscripts, thangkas (intricate Tibetan Buddhist scroll paintings), and other artefacts, which are now stored in the Bihar Research Society in Patna. Some of these artefacts are now on display at the IGNCA. He also went onto write scholarly treatises on these ancient Sanskrit manuscripts carved out on palm leaves, wrote their translations, and ensured their restoration.
He also prepared a Tibetan to Hindi dictionary.
However, the real value of his contribution to the preservation of ancient Buddhist culture comes with the knowledge of what happened to Tibet after the Chinese invasion in the 1950s. We do know about the rampant destruction of Buddhist monasteries, books, manuscripts, and other artefacts, besides the slaughter of monks and scholars that took place at the time.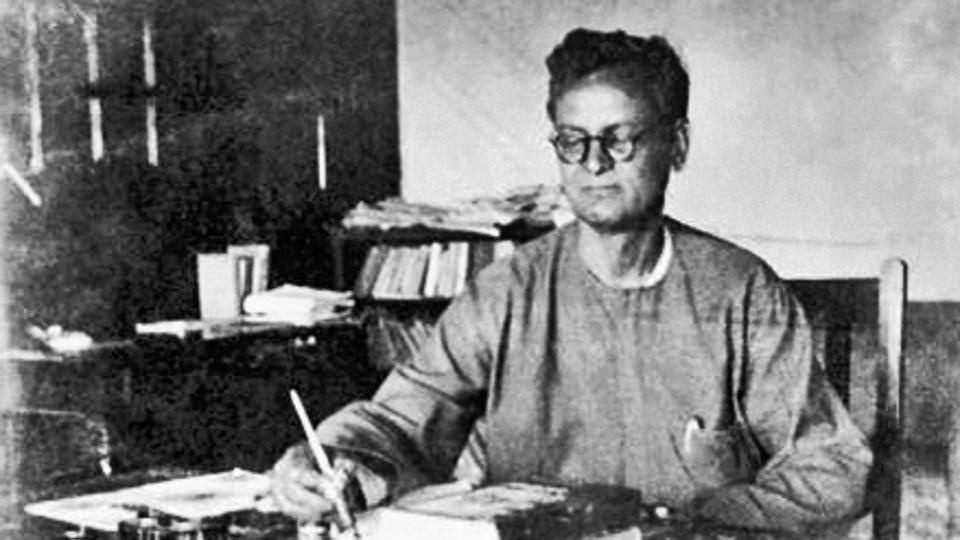 Without Rahul Sankrityayan's contribution, we may have lost vast treasures of a rich culture.
"There are 6,400 or more Tibetan manuscripts lying in a locked room of the Bihar Research Society (beyond the ones on display at the IGNCA). Some of them have been digitised by the National Mission for Manuscripts. Scholars from the Central Institute of Higher Tibetan Studies, Sarnath, have prepared a catalogue too, but that doesn't quite cover the entire spectrum. What is needed is their increased accessibility and collaborative effort by scholars to translate and restore them. It's a legacy that must be protected for future generations," said Jaya Sankrityayan, Rahul's daughter, to The Indian Express.
Tibetan Buddhist culture certainly owes a huge debt to Rahul Sankrityayan.
His contributions to the preservation of Tibetan Buddhist culture notwithstanding, he is probably best known for his travelogues. Traversing through Malaya, East Asia, Iran, Afghanistan and the erstwhile Soviet Union (Siberia), he redefined and pioneered the Hindi travelogue.
If a remarkable recollection of writings depicting different landscapes, people, cultures and traditions weren't enough, Sankrityayan also wrote entire treatises on their histories, especially linking Central Asia to India.
Two seminal books—'Volga Se Ganga' (published in 1942), which painted a vivid picture of how human society evolved from 6000 B.C. to 1942, and 'Madhya Asia Ka Itihas' (History of Central Asia) published in 1956-57—are a testament to the man's scholarship. Both these seminal texts were written in Hindi for an audience which had no exposure to these subjects.
Also Read: Remembering An Epic Journey: How Dalai Lama Escaped Tibet in 1959
"One of his major contributions was to turn the lens on the way faiths and cultures interconnected, to attempt for a holistic view of the continent. We have a habit of studying iconographies and histories in isolation, which is why we fail to see the way Buddhism and Hinduism interacted. Rahul was perhaps the first person to give a complete view of this interactive history, through his texts, the travels and the artefacts he brought back," adds Professor Sarkar.
While he won the Sahitya Akademi for 'Madhya Asia Ka Itihas', his other seminal text, 'Volga Se Ganga', was translated into Bengali, Kannada, Malayalam and Tamil, besides other regional and foreign languages. What these texts did was establish an intrinsic link between India and Central Asia, and how any understanding of one region would be incomplete without establishing a link to the other.
Although recognised for his work during his lifetime (receiving the Padma Bhushan and having a postage stamp issued in his honour a year after his death), this country has done little to remember this remarkable son of India since.
We should change that.
(Edited By Vinayak Hegde)
Like this story? Or have something to share? Write to us: contact@thebetterindia.com, or connect with us on Facebook and Twitter.
NEW: Click here to get positive news on WhatsApp!
We bring stories straight from the heart of India, to inspire millions and create a wave of impact. Our positive movement is growing bigger everyday, and we would love for you to join it.
Please contribute whatever you can, every little penny helps our team in bringing you more stories that support dreams and spread hope.
Tell Us More