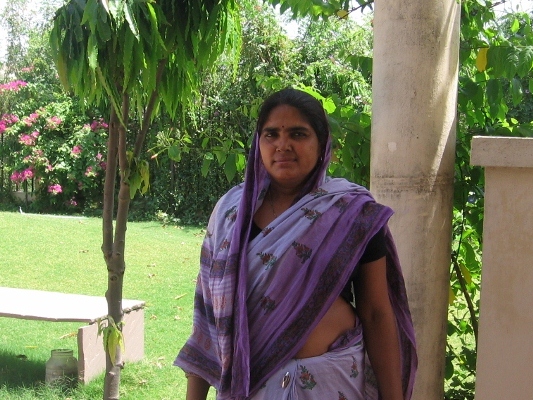 They might have initially contested from the women's quota, but these ladies have proved themselves so well that they have been winning in the general quota ever since. And why not – when one woman sarpanch is all it takes to get a proper road, electricity, 25 hand pumps, four tube wells, old age pension for 50 women, and much, much more! Meet some amazing women sarpanches of Rajasthan.
They may have initially contested from the women's quota, but these ladies have proved themselves so well that they have been winning in the general quota ever since. And why not – when one woman sarpanch is all it takes to get a proper road, electricity, 25 hand pumps, four tube wells, old age pension for 50 women, and much, much more! Meet some amazing women sarpanches of Rajasthan.
As a child she used to keenly observe the government officials and leaders who came to her village Bassi, near Jaipur, Rajasthan, for official functions on occasions like Independence Day or Republic Day. Sitting in the audience, she used to watch in fascination as they addressed large crowds. She even had the urge to join them at the dais but knew she needed to become "someone important" in order to be able to do that.
Born into a family of daily wagers, it never really seemed likely that Murli Meena would achieve this desire. Although she was a natural leader, there simply were no opportunities for her to distinguish herself. Her fortunes, however, changed when she got married to someone who lived in the neighbouring village of Dehlala and decided to discard the 'ghunghat' (veil traditionally required for all married women). Looking back, Murli says she wanted to "live as freely as the daughters and daughters-in-law of the Brahmin and Jain communities in my neighbourhood".
Says she, "During the 'pheras' (Hindu marriage ritual) when my mother pulled my 'pallu' (free end of the sari covering the head up to the waist) down, I pulled it back with equal force – and this happened quite a few times!"
While initially no one liked her "bold move" – for quite some time she had to bear the criticism and nasty comments of her family and friends – slowly everyone reconciled to the change. What young Murli didn't know at the time was that her "audacity to stand up for what she believed in" would actually become the stepping stone she was looking for to fulfill her dream.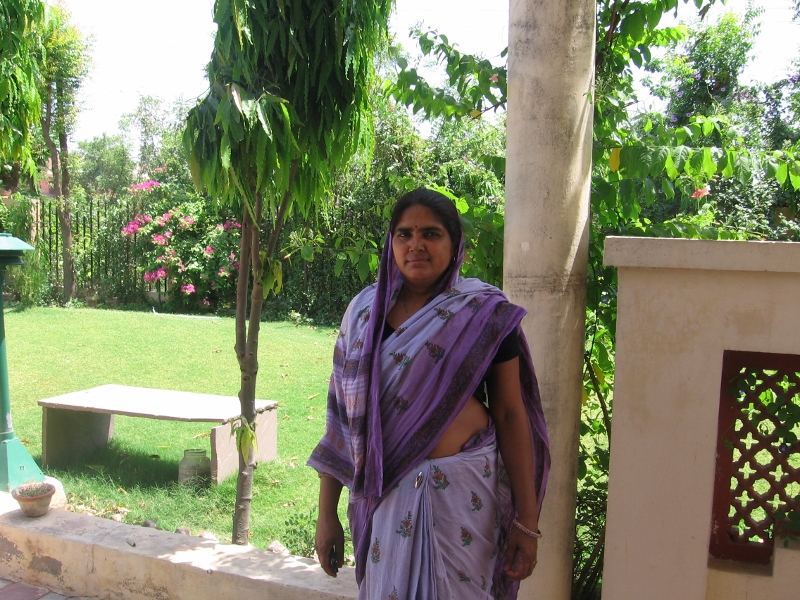 In the year 2000, when Dehlala Gram Panchayat in Chaksu tehsil became a reserved seat for women for panchayat elections, the villagers instantly saw in Murli a capable candidate. She was elected unopposed to the post of Sarpanch (village panchayat head) and she did so well in her maiden term that she was elected for a second consecutive term – that too from a general seat. Presently, Murli is in her third term; having defeated nine men and two women to emerge victorious.
Over the last 12 years, this dynamic woman, who has only studied up to Class Eight, has gained a sound understanding of village administration. Confident and active, Murli, now 37, is managing her responsibilities effortlessly. In fact, she was invited by the Commonwealth Bank of Australia for a 10-day visit to Australia – her first trip overseas – to share her experiences of grassroots democracy and leadership.
Over the years, Murli has truly done some remarkable work in her panchayat. She has managed to get 295 women registered under the government's Indira Aawas Yojna that provides housing for the rural poor; she has pursued various development projects with the help of the Pradhan, the Block Development Officer (BDO), Zila Parishad members and, at times, even the local Member of Legislative Assembly (MLA).
Today, Murli is one of the many women who have become the flag bearers of women's empowerment at the village-level in Rajasthan, a state still deeply rooted in a feudal culture. What has enabled women like her to step out of their homes and make a real difference to their community is the fact that in Rajasthan there has been 50 per cent reservations for women in local government bodies since early 2010.
The change such a quota brought about was not instant. Initially, it was hard to find women candidates who expressed willingness to enter village politics. This is not because of their incapability but their inherent lack of confidence and fear of annoying family members.
For the last few years, agencies such as the Hunger Project and the Centre for Community Economics and Development Consultants Society (CECOEDECON) have been working with grassroots women in the desert state to train and build their capacities. Observes Virendra Shrimali, Convenor of Hunger Project in Rajasthan, "In the beginning, in order to overcome existing cultural norms, we would request elderly women of the village to step in and fight the elections. Now we no longer need to do this."
With greater awareness, the scenario has changed significantly. It is not unusual to find anywhere between five to ten women candidates contesting for one panchayat seat. "In a sense, women have realised that they have an advantage. Where men can contest in only 50 per cent of the seats, women can contest all of them," says Shrimali.
That's why many more women representatives are now winning from general seats. Like Murli herself or Laxmi Bai from Morthala village in Rajasthan's Sirohi district, who may have suffered defeat the first time she contested, but has been able to register three consecutive wins thereafter.
Badam Bairwa, 35, who belongs to the Scheduled Caste community in Luhara Panchayat of Tonk district, is yet another inspiring grassroots leader. She is illiterate but that hasn't deterred her from carrying out extensive development work in her panchayat ever since she was elected Sarpanch in 2010. A proper road, electricity, 25 hand pumps, four tube wells, old age pension for 50 women – she has made all this happen. How does she get things done when she can't read or write? Pat comes her reply, "Padhe likhe nahin hain, par dimag to hai na (I may not be literate but I do have a brain)."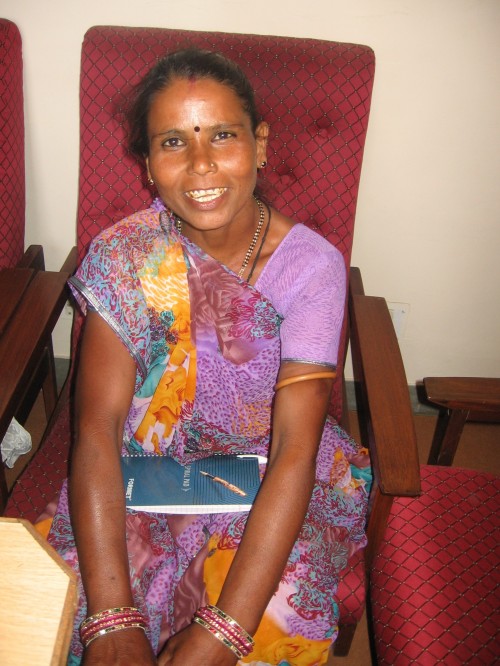 For young Sunita Rajawat, ward panch from Vanasthali Gram Panchayat in Tonk, coming to power has given her the sanction to shed her veil. Hailing from a Rajput family, she admits that the 'ghunghat' is often a major roadblock for women in Rajasthan. Women, according to Rajawat, face a strange social paradox. "On the one hand, they are expected to stay behind the 'ghunghat', on the other hand, men never fail to take a dig at us by saying 'ghughat wali kya kar sakti hain' (what can you expect from veiled women)?" she reveals.
In the 19-member panchayat that Rajawat represents, there are nine women. In the very first meeting, the male members occupied all the front chairs as if to suggest that the women should continue to play second fiddle to them. Rajawat, however, asked all her female colleagues not to take this lying down. Their persistence paid off – now the seating arrangement has changed forever. "There has been no attempt to discriminate against women since then," she laughs.
This matriculate ward panch reiterates that while women need lots of guts and courage to make a place for themselves in the male-dominated political arena, if women public representatives have "janhit" (public interest) as their top priority, respect is bound to follow.
"First, my identity was of a 'ghunghat'-clad woman confined to the realm of her household. I have now found a platform where I can speak out my mind and do something worthwhile," she says.
Rajasthan has historic links with the Panchayati Raj system. It was in Nagaur district that the country's first Prime Minister Jawaharlal Nehru had laid its foundations on October 2, 1959. The recommendations of the Balwant Rai Mehta Committee, set up to examine the community development programme, were accepted by the National Development Council in January 1958. But the concept of "democratic decentralisation" initially failed in other states except Rajasthan, Gujarat and Maharashtra. Since Rajasthan was one of the pioneering states in adopting Panchayati Raj after the recommendations of the Committee, Nagaur was selected for the official inauguration.
The state has not looked back since then. This year, it received the Panchayati Raj Award for outstanding performance that carries a cash award of Rs 1.5 crore. As for the women who made this possible, they have been given a historic chance to explore the world beyond their homes – and help make a difference.
Liked this story? Have something to say? Write to us: contact@thebetterindia.com or join us on Facebook and Twitter (@thebetterindia).
We bring stories straight from the heart of India, to inspire millions and create a wave of impact. Our positive movement is growing bigger everyday, and we would love for you to join it.
Please contribute whatever you can, every little penny helps our team in bringing you more stories that support dreams and spread hope.
Tell Us More