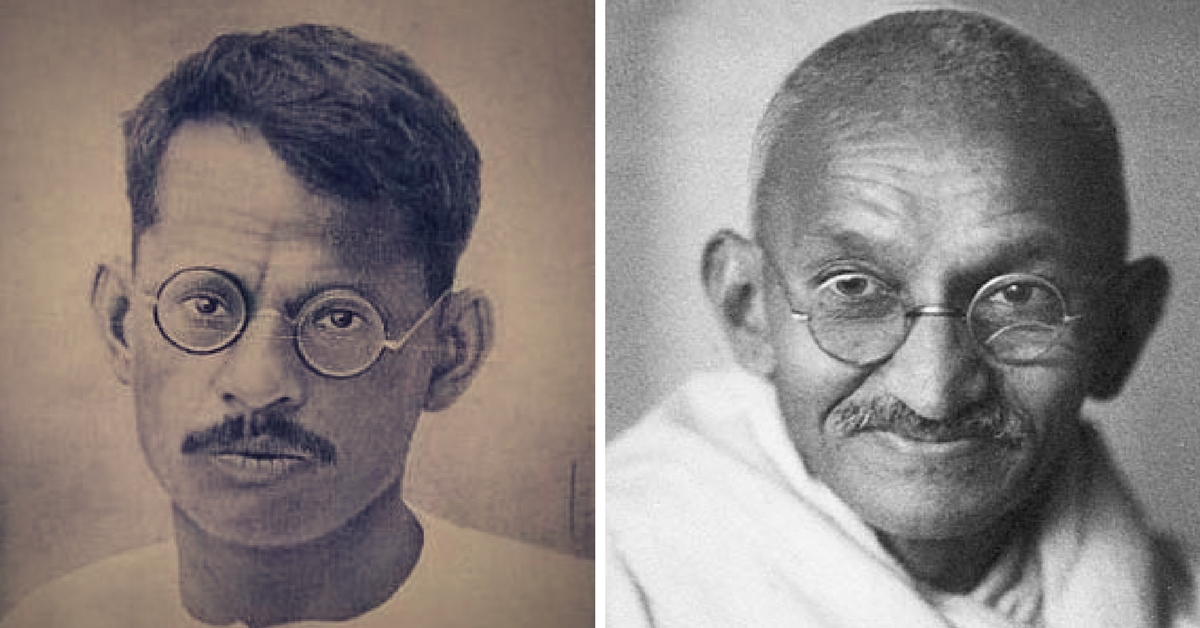 "No pact will bind our hearts. But heroism such as Ganesh Shankar Vidyarthi showed is bound in the end to melt the stoniest hearts, melt them into one."-Mahatma Gandhi
"I am a fighter against oppression and injustice, whether practised by bureaucrats, zamindars, capitalists or those of high caste. I have fought all my life against oppression against inhumanity and may God give me the strength to fight on till the last."
These are the words of Ganesh Shankar Vidyarthi, a remarkable journalist and freedom fighter who fought oppression at home and by the British during a critical period in India's freedom struggle.
Merely two days after Bhagat Singh, Rajguru and Chandrasekhar Azad were sent to the gallows, Vidyarthi lost his life trying to save people during a communal riot in Kanpur on March 25, 1931. He was only 40-years-old. Mourning his loss in a column for Young India, Mahatma Gandhi had this to say:
"The death of Ganesh Shankar Vidyarthi was one to be envied by us all. His blood is the cement that will ultimately bind the two communities. No pact will bind our hearts. But heroism such as Ganesh Shankar Vidyarthi showed is bound in the end to melt the stoniest hearts, melt them into one. The poison has however gone so deep that the blood even of a man so great, so self-sacrificing and so utterly brave as Ganesh Shankar Vidyarthi may today not be enough to wash us of it. Let this noble example stimulate us all to similar effort should the occasion arise again."
In a time when journalists are at the receiving end of allegations of stoking the flames of communal tensions, here was a man who drew a clear line in the sand against elements seeking to undermine religious harmony, national unity, and more importantly, humanity.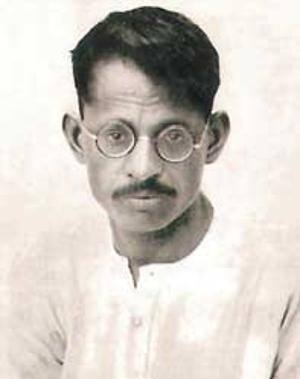 At a time when freedom fighters were following the path laid down by Gandhi, here was a man who showed India's most venerated freedom fighter the way forward. Gandhi's daring actions following the 1946 Calcutta riots are probably a direct legacy of Vidyarthi's sacrifice.
Born on October 26, 1890, in the township of Attarsuiya, Allahabad, Ganesh Shankar Vidyarthi came from humble means. The son of a school teacher, Vidyarthi finished school and enrolled at the Kayastha Pathshala College, but was unable to graduate since he had to support his family.
Evidently, his inability to graduate didn't faze him and in fact adopted the name Vidyarthi (seeker of knowledge), as an acknowledgement of the idea that he will never stop learning.
He went onto become a clerk in the currency office, but his real passions lay in journalism. He began writing for a publication called Karmayogi founded by Pandit Sunderlal, a leader of the revolutionary Ghadar movement. At the age of the 23, however, he quit the publication, moved to Kanpur and started his own Hindi weekly publication called Pratap.
He wrote extensively about not only the freedom struggle but also about social inequities in Indian society. In a bid to remain independent, he refused patronage from an owner of a princely estate, who had offered to financially support Pratap, after suffering criticism at the hands of the very same publication.
With Kanpur as a hotbed of colonial Britain's industrial plunder, Vidyarthi passionately wrote about the plight of workers in Kanpur mills and oppressed peasants in Rae Bareli.
"Now the time has come for our political ideology and our movement no [to] be restricted to the English-educated and to spread among the common people [samanya janta], and for Indian public opinion [lokmat], to be not the opinion of those few educated individuals but to mirror the thoughts of all the classes of the country…democratic rule is actually the rule of public opinion," he said.
It was in 1916 when he met Mahatma Gandhi in Kanpur and inspired by his ideals dove straight into the freedom movement.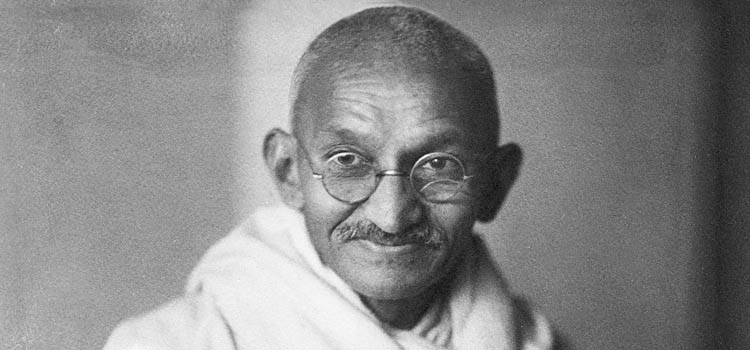 For his subsequent writings and public speeches, he was sent to jail five times, refusing to apologise for his words. Having said that, he wasn't scared of asking tough questions of his own people. If India does achieve Independence, who will it be for? Would the Brown Sahib replace the White ruler? Vidyarthi's streak of personal independence was evident.
Over time he became an influential Congress leader during the Non-Cooperation Movement in what was then the United Province with his base in Kanpur. Despite his allegiance to Gandhi and his non-violent methods, Vidyarthi also closely supported the cause of India's young revolutionaries.
Besides offering Bhagat Singh shelter while on the run, and allowing him to write in Pratap, he also helped set up a meet between Chandrashekhar Azad and Jawaharlal Nehru, who was just beginning to make strides in the freedom movement.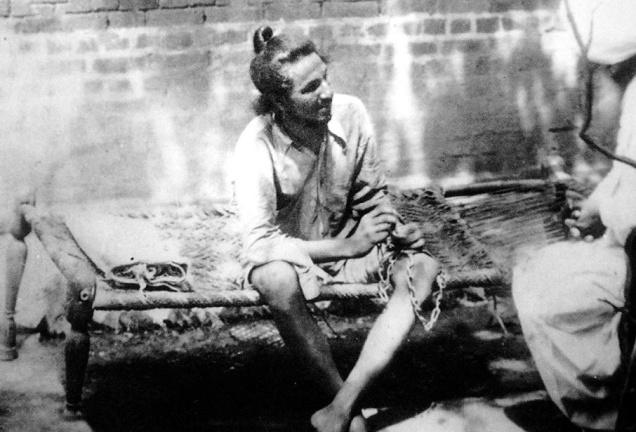 However, it was his ability to discern and tackle the poison of communalism, which really stands out today. He held the British Raj responsible for fomenting communal tensions between Hindus and Muslims, as part of their Divide and Rule Policy.
"In his editorials, he liked to remind readers that Ram-Lila performances had been held in the grounds outside mosques across north India," writes Annie Zaidi, in her column for Daily O. At a time when many in the freedom movement, including members of the Congress party, were unable to confront the seeds of communal division within their ranks, Vidyarthi sought a resolution.
However, his efforts went in vain. When news came in of the British hanging Bhagat Singh, Rajguru and Sukhdev for their purported crimes against the Empire, Congress workers in Kanpur called for a peaceful demonstration.
Also Read: Legendary Freedom Fighter Bhagat Singh's Jail Diary Reveals That He Had a Passion for Poetry!
At the time, Vidyarthi was in Karachi attending a major session of the Congress party. In Kanpur, meanwhile, a minor incident broke out during the hartal, which took on communal overtones and resulted in a bloody communal riot. Hearing about this spate of violence, Vidyarthi left and threw himself in the act of protecting and saving thousands of innocent Hindus and Muslims caught in the violence.
He tried to reason with blood-thirsty mobs in the mohallas.
Unfortunately, one such attempt to reason with armed mobs cost Vidyarthi his life. Stepping out into a Mohalla without any footwear or anything to cover his head, he tried to diffuse the violence. Instead, he was butchered by the mob.
The riots in Kanpur, which lasted a little over a week, left more than 400 people dead. Many historians and social commentators of the time believe that the riots were instigated by local British authorities since Kanpur had become a major centre of anti-imperial activity and a hub of confrontation against the big businesses that exploited the locals.
Also Read: Surya Sen, The Unsung Braveheart Whose Spirit Even Shattered Bones Failed To Break!
Whatever said and done, the British did little to control or stop the violence altogether despite possessing the means. "The police stand by watching unconcerned while mosques and temples are burnt, people are beaten, and shops are looted," wrote Vidyarthi in a letter during the riot.
In a subsequent report published by the Congress on the riots, portions of the role of party workers in the riots were carefully edited out with the leadership evidently unable to confront this division with the ranks.
Vidyarthi bravely confronted this division, sought to resolve it and was butchered to death for his troubles. A man of principle, he stood tall till the very end.
How many journalists in India can lay claim to this man's legacy? One would suspect very few.
(Edited By Vinayak Hegde)
Like this story? Or have something to share? Write to us: contact@thebetterindia.com, or connect with us on Facebook and Twitter.
NEW: Click here to get positive news on WhatsApp!
We bring stories straight from the heart of India, to inspire millions and create a wave of impact. Our positive movement is growing bigger everyday, and we would love for you to join it.
Please contribute whatever you can, every little penny helps our team in bringing you more stories that support dreams and spread hope.