Did you know that you can get a degree in pet grooming or puppetry? Or that you could earn a whopping amount by tasting tea? Or that hacking pays? There are a lot of interesting career options you can consider after school and Indian colleges are now offering you some unique courses. So this year do something different and choose your passion from this list of 13 amazing courses.
Did you know that you can get a degree in pet grooming or puppetry? Or that you could earn a whopping amount by tasting tea? Or that hacking pays? There are a lot of interesting career options you can consider after school and Indian colleges are now offering you some unique courses.
So, before applying for your favourite college, have a look at the list of 13 such courses you can choose after high school:
1. Bachelor of Rural Studies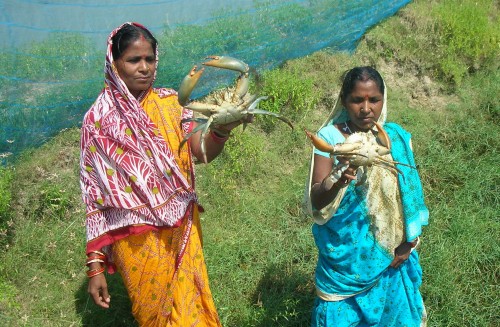 If your heart lies in Indian villages and you want to do much more than just go as a tourist and click pictures, this course is for you. The course gives you an opportunity to engage in various rural and community development activities. It covers topics like animal husbandry, forestry, farm management, child development, agriculture, environment management, community development, etc.
After completing the course you can apply for jobs at various government, public and private organizations that work for rural issues. You can also get an opportunity to work with several NGOs.
Where to apply?
Some colleges in Gujarat, Rajasthan and Uttar Pradesh  offer the course. Bhavnagar University in Gujarat offers Bachelor and Masters in Rural Studies. You can check out other options here.
2. Ethical hacking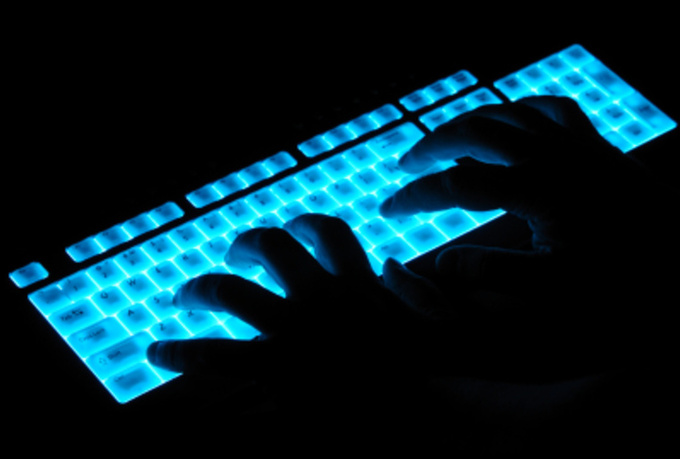 For all those who hack friends' social networking accounts for "fun", for those who are good at cracking passwords and unlocking a locked system, those who spend a majority of their time experimenting with various codes – this is a great way to put those grey cells to a good use. You can breach the security of computer systems and get paid for it!
Many big companies look for ethical hackers for various security purposes. You need to have a good knowledge of coding in different programming languages. You can start your career by interning for an organization and then convert it to a permanent job. The average salary ranges between Rs.2-5 lakhs for a fresher, and after an experience of five to six years, you can easily command a salary of Rs. 10-12 lakhs annually, depending upon your skills.
Where to apply?
Institutes like Indian School of Ethical Hacking and Institute of Information Security offer various courses in ethical hacking. There is a short course of 15 days offered by Arizona Infotech in Pune. It is important that you don't have any criminal record because the course is all about trust and companies wouldn't like to leave their security in the hands of someone who can't be trusted.
3. Spa management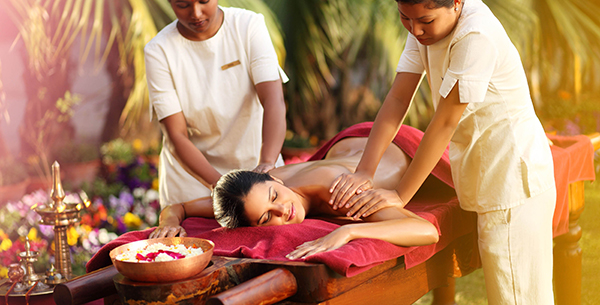 A good spa relaxes your body and takes you to a different world. Spa management and training is something we haven't heard many people doing. So, where do Spa companies get these awesome masseurs and therapists? A spa training institute will teach you everything you need to know about a good spa and how you can make a career at it.
A masseur or therapist can earn around Rs.10,000 as a fresher, and the income increases as you gain more experience. When you have a degree or a proper training, the pay scale can be higher than those without a certificate.
Where to apply?
Ananda spa institute in Hyderabad is a good option to go for. The institute teaches you seven types of courses and offers an eight month diploma course.  Orient Spa Academy in Jaipur has a tie up with a spa academy in Bangkok and it offers students a chance to do a couple of weeks' course in Thailand. There are several other spa academies in Mumbai, Delhi, Mangalore and other cities that will offer you interesting courses to opt for.
Annabel Spa Institute in Kerala is offering  a Diploma in Spa Management course for selected students, free of charge. The course is recognized by the Government of India. You can visit their website for further details.
4. Puppetry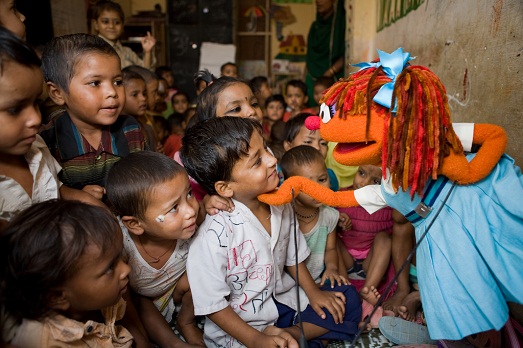 One of the oldest forms of entertainment, puppetry is much more than just playing with the puppets. It is also an important medium of education and many schools and institutes use puppets to teach students about various topics. Several stage shows and performances have helped in putting the spotlight on puppetry. Over a period of time, this art, which was in danger of getting lost, is again gaining recognition and appreciation.
Where to apply?
Mumbai University offers a Certificate Course in Puppetry. The course is conducted by renowned theatre personality and puppeteer, Meena Naik. Calcutta Puppet Theatre will also soon start a puppet academy which will cover all theoretical and practical aspects of the art.
5. Tea tasting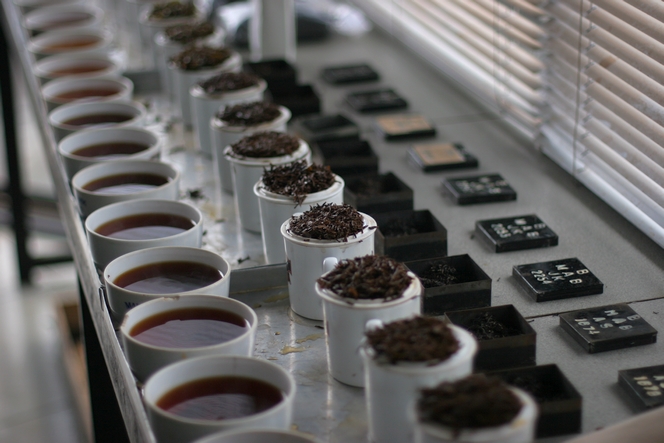 What could be better than tasting awesome teas and getting paid for it? Working as a tea sommelier can be high paying if you get the right opportunity. You can get a starting salary of Rs.50,000 per month in a five star hotel. The sommelier not only tastes the tea but also gives advice, does branding, and has a good knowledge of cultivation and manufacturing.
Where to apply?
There are many colleges that offer degree and diploma courses in tea management. Some of them are- Birla Institute of Futuristic Studies, Dipras Institue of Professional Studies, Assam Agricultural University, Indian Institute of Plantation Management, The Tea Research Association, The Tea Tasters Academy. Indian Institute of Plantation Management Bangalore also offers a certificate course in Tea Tasting and Marketing.
6. Public Health Entomology

It is a study focused on insects and arthropods that impact human health. The job also includes research on behaviour and ecology of various such species. A person in this field gets a good chance to meet and connect with local and state officials. Many universities, government agencies and chemical companies look for people to hire in this field.
Where to apply?
Vector Control Research Centre (VCRC) at Pondicherry University offers a two year Post-Graduate Degree course in this field. You can also check out Guru Gobind Singh Indraprastha University, Delhi.
7. Habitat Policy and Practice
Those who have an interest in habitat related issues and have a bachelor's degree in Engineering, Architecture, Management, Physics, Geography, Planning, Law or Social Science can apply to this course. The course will include the study of  livelihood activities, social composition and rights of the inhabitants, as well as resources, infrastructure and services needed by inhabitants.
Where to apply?
Tata Institute of Social Sciences offers M.A. and M.Sc. programmes in Habitat Policy and Practice. 
8. Photonics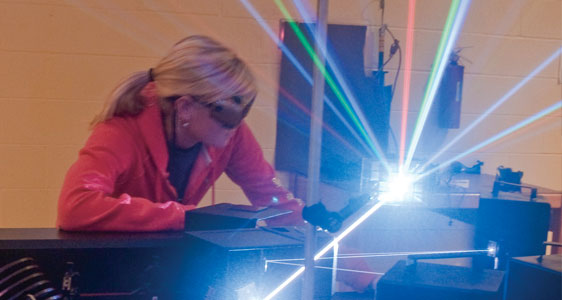 This course is a mix of optical technology and electronics. The study deals with photons, the elementary particles of light, and helps you master the techniques of emission, detection, transmission and modulation of light. Those who have an immense interest in science and are curious to know more about it are best suited for this course. A photonist can work as an engineer, scientist, researcher and professional officer in many companies and government offices. The work will also give you an opportunity to design photonic equipments. Due to lack of specialists in this field, photonics specialists are in great demand globally.
Where to apply?
Some of the colleges that offer courses in Photonics are- International School of Photonics, Cochin; University of Science and Technology (CUSAT), Cochin; Indian Institute of Technology (IIT), New Delhi and Chennai; Manipal Institute of Technology, Manipal; Periyar EVR College, Tiruchirappalli; Department of Photonics, Rajarshi Shahu Mahavidyalaya, Latur, Maharashtra; and Central Electronics Engineering Research Institute (CEERI), Pilani. 
9. Gerontology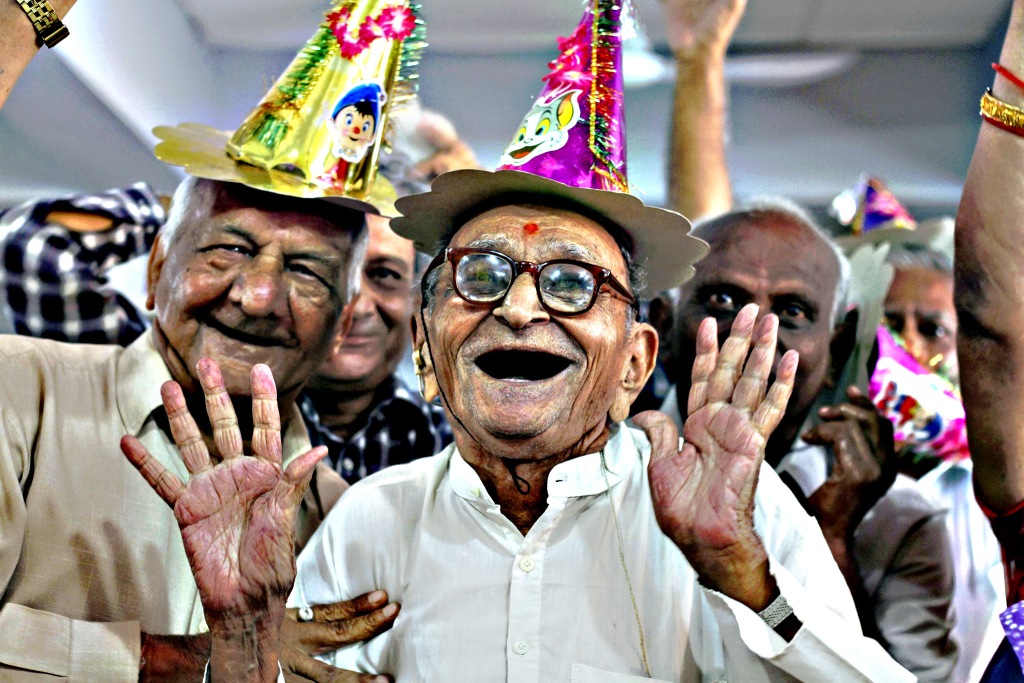 It is the study of the social, psychological and biological aspects of aging. It focuses on physical, mental and social changes in people as they grow old. A person interested in this field can start his or her career by volunteering or working with NGOs or community service agencies to know more about this field and the people working in it.  Many private companies, healthcare agencies, old age homes and nursing homes look for specialists in this field. The starting salary might not be very high but with experience you can earn a lot more.
Where to apply?
TISS offers a diploma course in Gerontology. Apart from this, Institute of Home Economics, New Delhi and Ramnarain Ruia College, Mumbai offer courses in this field. Calcutta Metropolitan Institute of Gerontology also offers a one year postgraduate diploma course in Gerontology and Age Management.
10. Food Flavorist/Flavor Chemist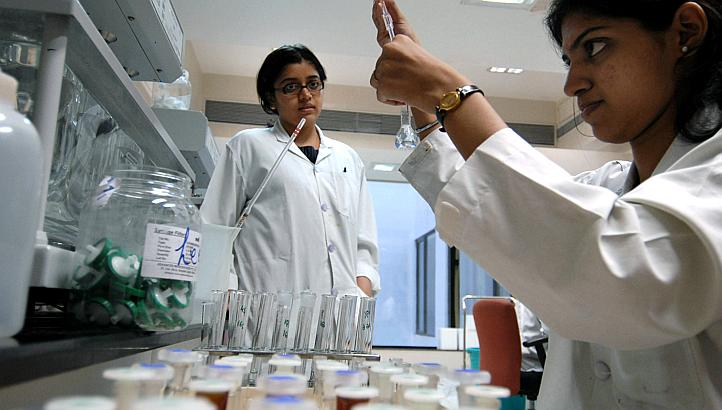 These people add flavours to the food and make it taste good. The job will require mixing of various ingredients to make a unique flavour and not just this the responsibilities also require you to have a good knowledge of aroma chemicals, essential oils, plant extracts etc. This career is closely related to chemistry and those who have a background in chemistry are best suited for this. A Flavourist has job opportunities in various sectors like food & beverages, cosmetics, fragrance, toothpaste, etc. Salary for a fresher is around Rs.15, 000 which will increase as per the experience.
Where to apply?
Some of the colleges that offer a course in this field are – Indian Institute of Hospitatlity and Management, Mumbai; SRM University: Department of Food Process Engineering, Ghaziabad, UP and Central Food Technological Research Institute, Mysore.
11. Museology/Museum Studies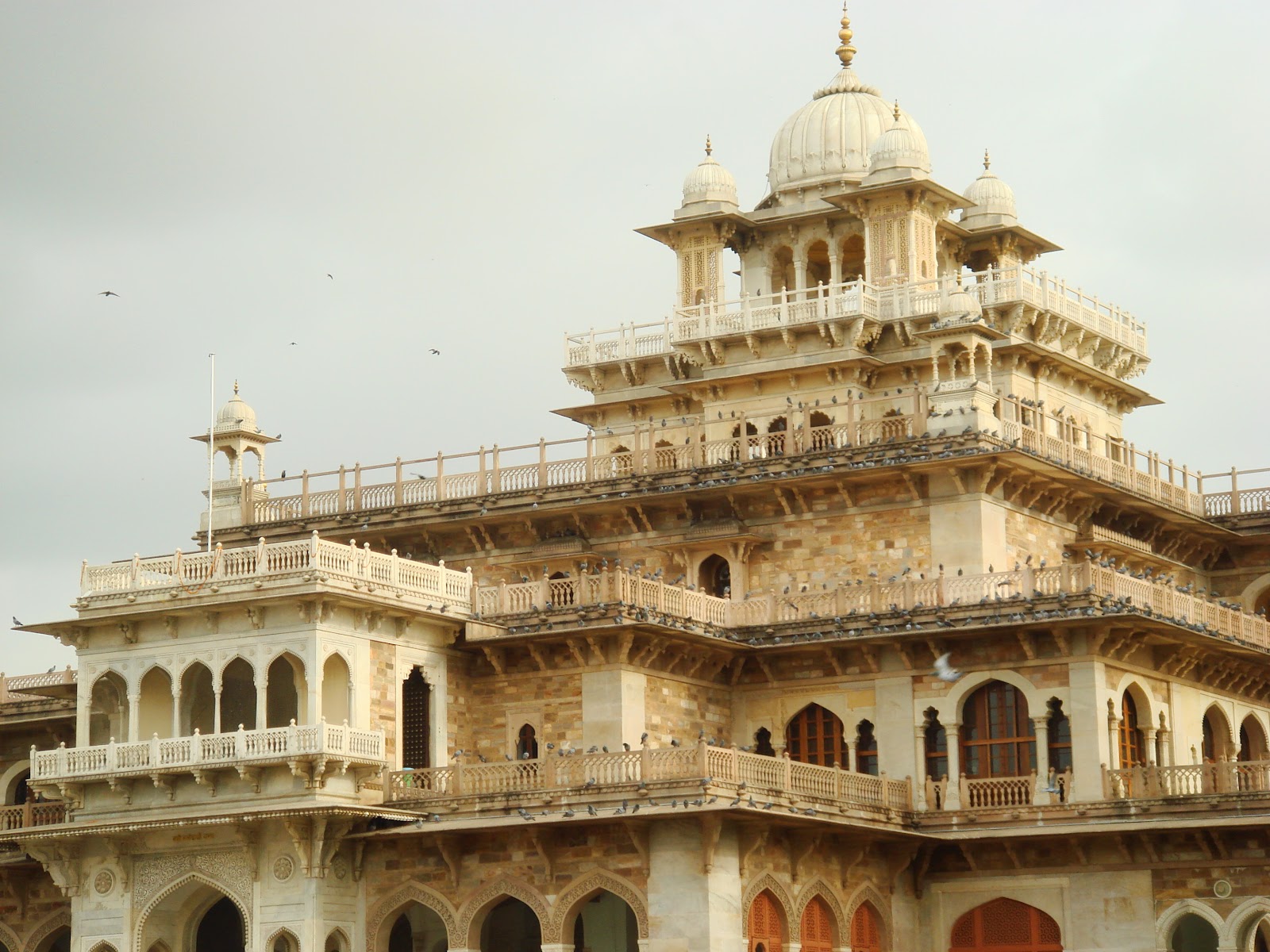 As the name suggests, it is the study of museums and their role in society. It offers you the knowledge of managing museums and museum collections. The course is connected to Archaeology and one needs to have a good knowledge of history and culture to opt for this profession. How interesting it could be to know the rarest of facts about the country, right? For all the curious minds, check out this course now.
Where to apply?
National Museum Institute of History of Art, Conservation and Museology, New Delhi offers various courses in this field. University of Calcutta also offers MA and MSc courses in Museology.
12. Pet Grooming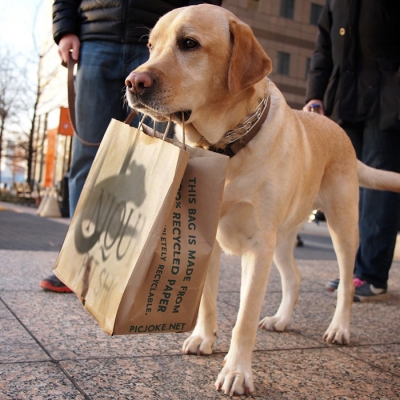 If animals make you weak in the knees and you cannot help falling in love with them everyday, here is a course for you that will give you an opportunity to work closely with them. This profession will require you to enhance a pet's hygiene and appearance. From bathing to taking care of them to noticing any health issue, a pet groomer knows it all about the animal. You can take it as a part time job or a full time depending upon your passion and fondness for the pets that mostly include dogs, cats and horses. A new concept in India, this field is gradually picking up.
Where to apply?
Whiskers & Tails Franchise & Pet Grooming Academy, Mumbai provides Certification in pet grooming. Fuzzy Wuzzy Professional Pet Grooming School also is a good option to train yourself in pet grooming.
13. Carpet Technology
This interesting career will help change the future of Indian carpet industry. If you want to know the art and history of carpets and want to make creative contribution to this field, you are the perfect fit for the course.
Where to apply?
Indian Institute of Carpet Technology, Bhadohi, Uttar Pradesh offers you various degree and diploma courses in carpet Technology. It is one of its kind institute in Asia and will help you get good placements. You can also check out Indian Institute of Carpet Technology, Srinagar.
So, what are you waiting for? This year choose an interesting career that no one else has probably ever heard of. Know more such amazing, unique courses? Leave your suggestions in the comments below or write to us at- contact@thebetterindia.com
Like this story? Or have something to share? Write to us: contact@thebetterindia.com, or connect with us on Facebook and Twitter (@thebetterindia).
We bring stories straight from the heart of India, to inspire millions and create a wave of impact. Our positive movement is growing bigger everyday, and we would love for you to join it.
Please contribute whatever you can, every little penny helps our team in bringing you more stories that support dreams and spread hope.