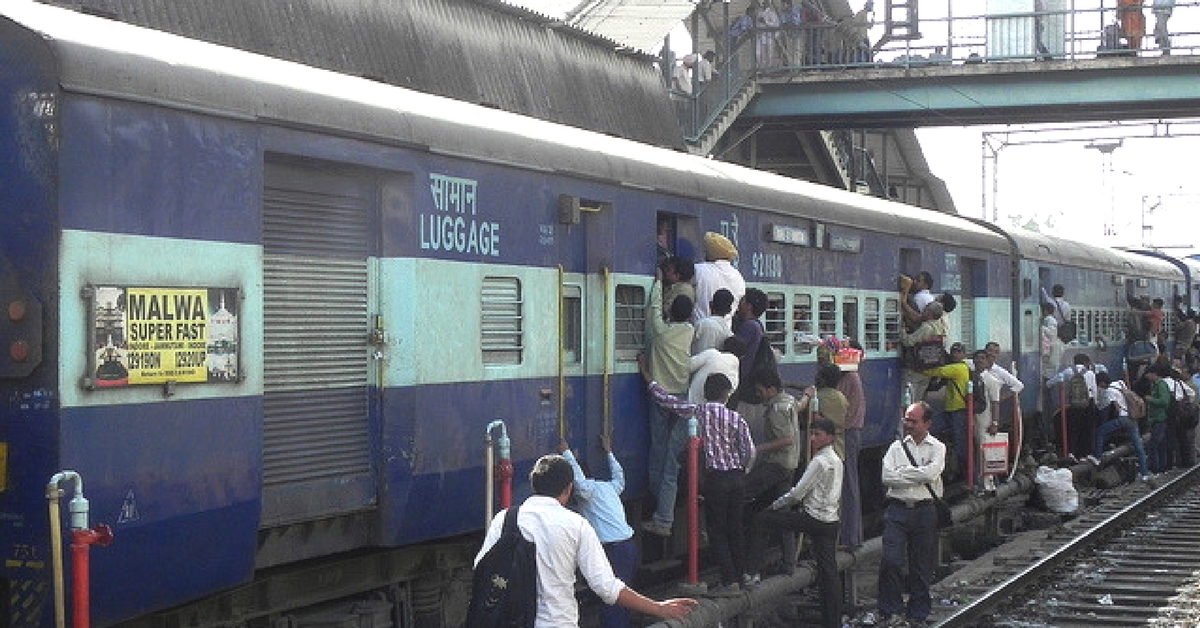 The Indian Railways has earned a huge sum, which can be used for other purposes.
The Indian Railways, with its vast network of trains, is the haven of ticketless travellers, or so it seems. How many times during your own train journeys have you seen a ticketless traveller getting caught and fined, paying the price for dishonesty?
Well, the national transporter seems to be catching up to these offenders, given that it collected around Rs 1097 crore in penalties imposed on ticketless travellers. They have also booked as many as 2,000 "touts" who were involved in the black marketing of tickets across India.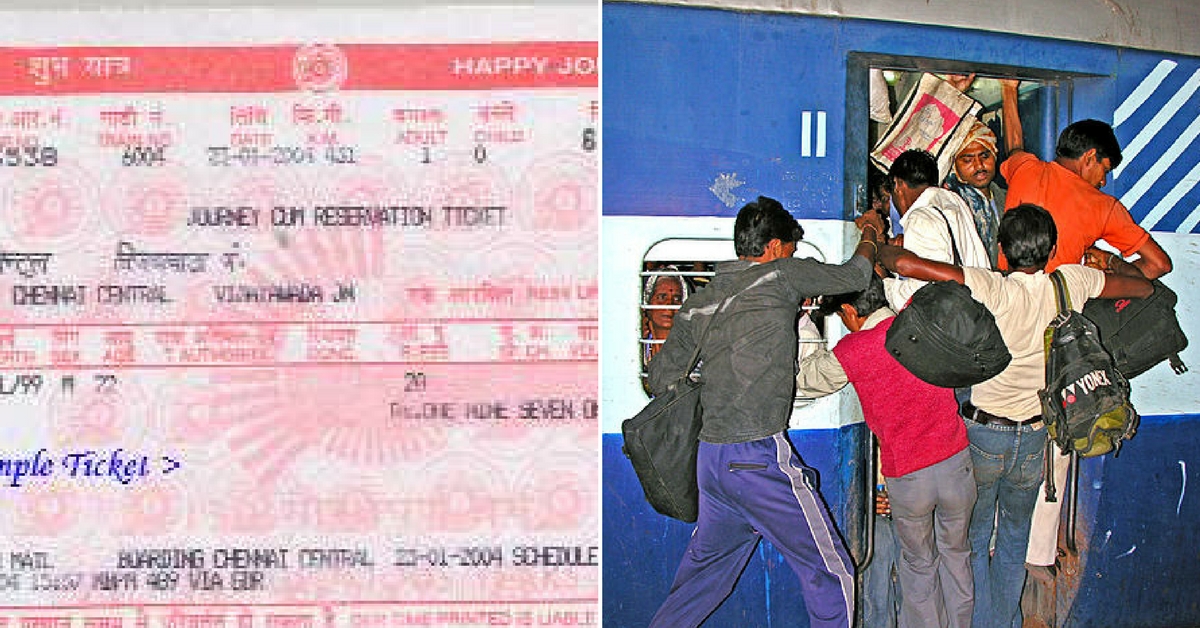 The fine amount is a new high and was calculated from April 2017 to February 2018. Officials of the Indian Railways say that March could add another Rs 200 crore to that lump sum, which could probably result in a hefty bonus income for the Indian Railways.
Speaking to The Sunday Express, Mohammad Jamshed, Member (traffic) of the Railway Board, said, "We are making it more and more difficult to travel ticketless. This is a huge amount of money realised from offenders caught through intense checking drives."
The Railways carried out a number of drives via the ticket-checking staff and were also supported by security forces. CCTV footage at key stations came to their assistance. Officials carried out "ambush checks" and "fortress checks," cordoning off areas of porous stations, and blocking every possible exit.
Officials claim the largest number of ticketless offenders comes from the general unreserved class in long-distance trains. Additionally, trains and stations around Delhi had the highest number of ticketless offenders. The Northern Railway collected Rs 150 crore from fines—a Rs 46 crore increase from the same period, the previous year. The Mumbai Central Railway network, famous for its suburban rail system, is second on the list and collected a total of Rs 143 crore.
Between April and February, around 3 crore individuals were found travelling sans a valid ticket. This is around 1 crore more people than the previous financial year. This figure includes those people travelling without tickets, as well as the people with tickets in others' names, children without tickets, and adults travelling on half-tickets.
For ticketless travellers, the penalty is the original fare of that route plus an added fine of Rs 250. The penalty doubles for premium trains. At the end of this fiscal, the Railways plans to breach the Rs 50,000 crore mark.
---
You may also like:- Indian Railways Saves Rs 40 Crore, Thanks to These 9 Lakh Senior Citizens
---
Collecting Rs 1097 crore in ticketless penalties has helped the Railways add a huge sum of money to their coffers which they can re-invest into improving their services, for your convenience.
Like this story? Or have something to share? Write to us: contact@thebetterindia.com, or connect with us on Facebook and Twitter.
NEW: Click here to get positive news on WhatsApp!