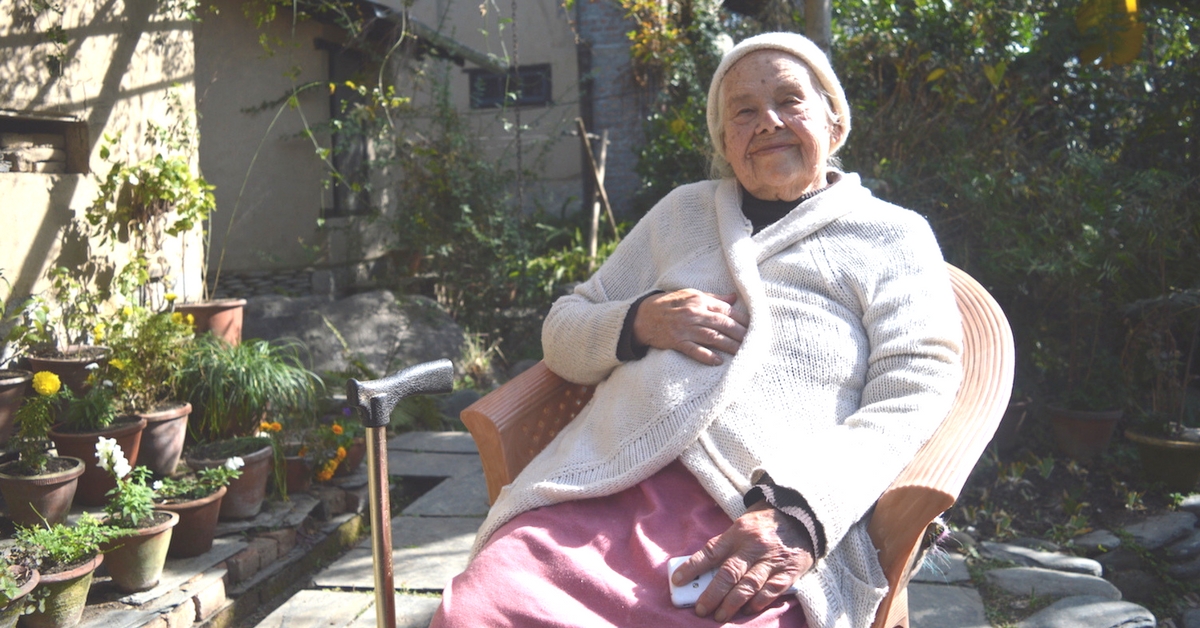 Living in the quiet suburb of Rakkar, a few kilometres away from the touristy town of Dharamshala, 88-year-old Didi Contractor, received the Women Artists, Architects and Designers (WADe) Asia Life Time Achievement Award 2017.
In the villages across the Dhauladhar range of the Himalayas, one comes across mud houses with slate roofs. The mud houses shelter the residents from cold drafts of wind coming from the snow covered mountains behind them, and in summer the mud walls provide a pleasant ambience inside their homes.
Today, thanks to an octogenarian architect in Himachal Pradesh who has been designing eco-friendly buildings for over three decades, many renowned institutions and residences have been made using similar, locally available materials.
Stones from rivers, mud, bamboo, and slate go into the making of these buildings in ochre hues that have the advantage of remaining cool in summers and warm in winters.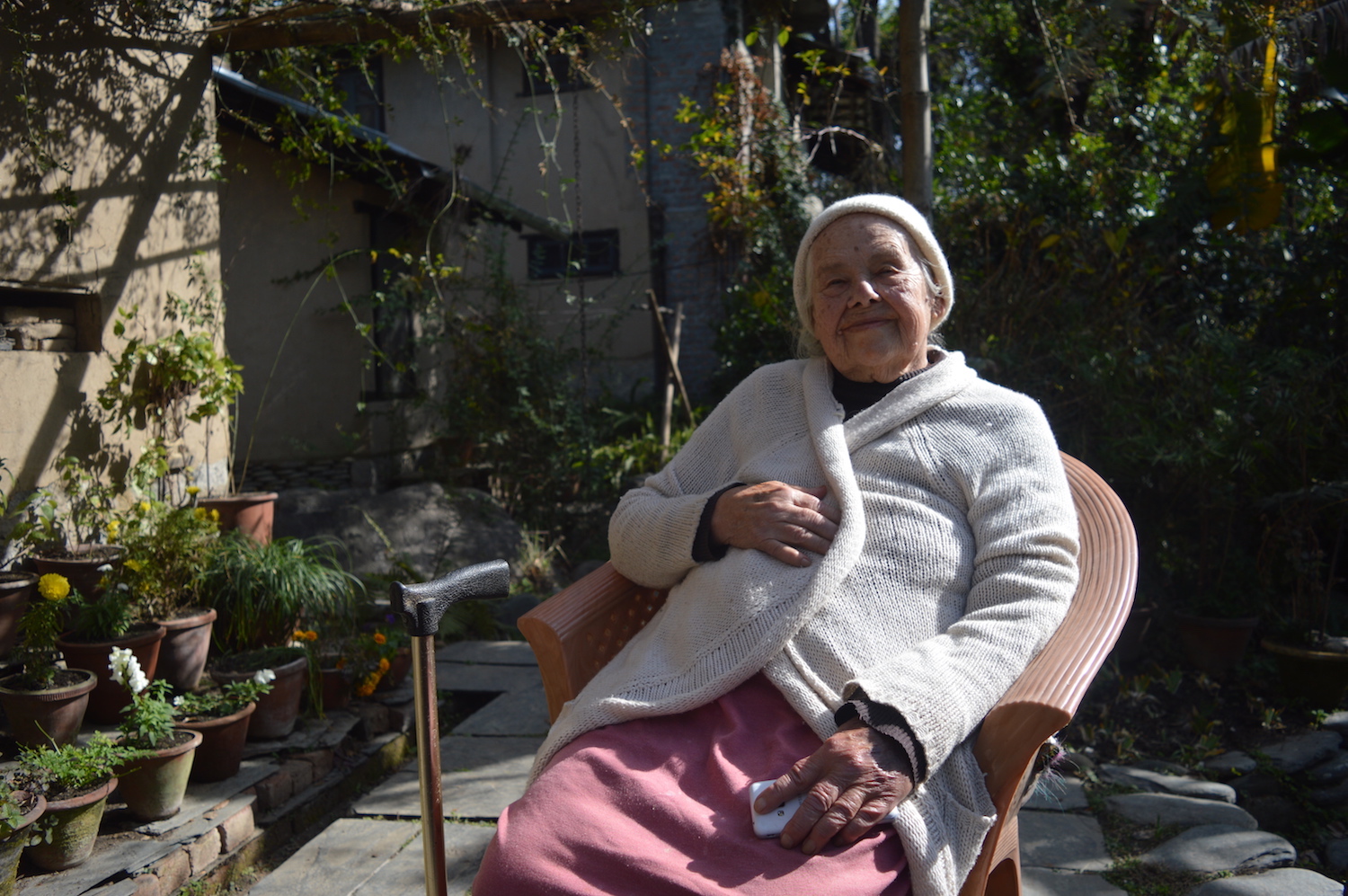 Living in the quiet suburb of Rakkar, a few kilometres away from the touristy town of Dharamshala, 88-year-old Didi Contractor, received the Women Artists, Architects and Designers (WADe) Asia Life Time Achievement Award 2017.
Lauding her commendable work, dignitaries from the architecture fraternity from India, Sri Lanka, Thailand, Bhutan, Bangladesh, and Nepal, who were attending the event in Gurgaon, gave her a standing ovation when she received the award.
---
Also Read: Clay Bottles to Bamboo Straws: 10 Products That Can Reduce Your Plastic Footprint
---
Sitting in the winter sun outside her classic mud, bamboo and slate double storey home, Didi is on a break from her site visits. She lives with a few interns who learn from her by assisting her in her projects.
Nestled amid green cover and surrounded by homes built by her, Didi's residence is impressive. One of the solar cookers she designed in the 70's and built with mud bricks stands near the door.
"I designed the solar cooker to reduce energy consumption and pollution. In this valley the cooker can be used at least for four months in a year while there is good sunlight," she says.
Next door is 'Him–Noor' the residence of Kishwar Shirali, a retired professor of clinical psychology, built by Didi Contractor. An orange tree brimming with ripe fruits amid deep green leaves adds cheer to her garden. Ahead are more mud houses designed by Didi. They are connected by short flights of stairs that are paved with smooth river stones.
Are traditional mud houses sturdy?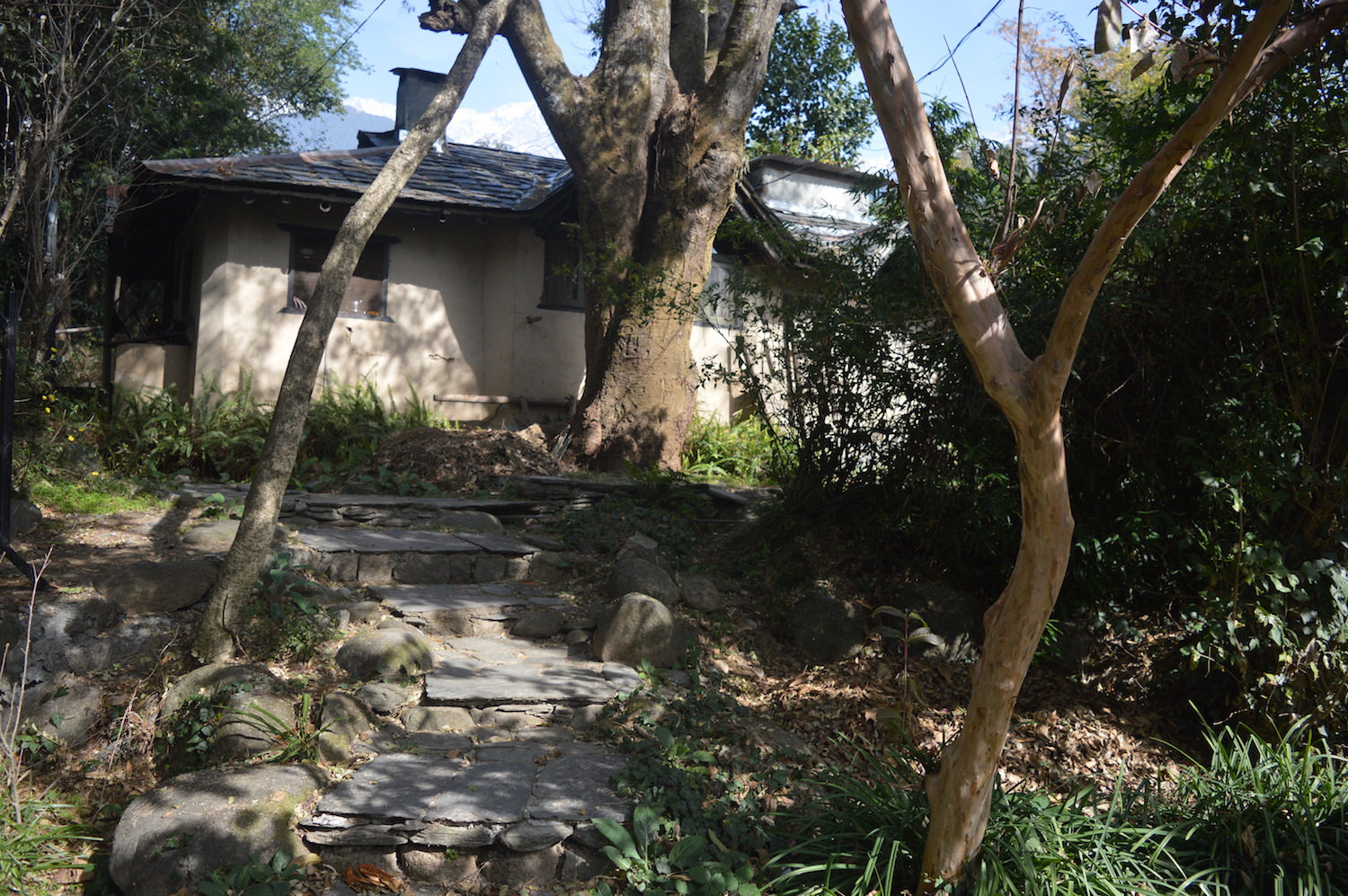 "The monasteries in Tabo are built with mud and are centuries old. They are still standing strong, and this house is already over thirty years old," Didi explains.
I spot a glossy coffee table book on a chair next to Didi. Titled, "An Adobe Revival—Didi Contractor's Architecture," which is replete with impressive photographs of Didi's projects, and talks about her life, works, and philosophy.
Born to a German father and an American mother, both well-known artists, Didi Kinzinger grew up in Texas where her father headed a new art department in a university after coming to America as a refugee before World War II.
Didi is her nickname. When asked about it, she says, "My parents planned the nickname of Dodo if it was a boy and Didi if it was a girl."
Didi was she was drawn to architecture, even as a child. As a teenager, she helped her parents renovate an old adobe (material sourced from the earth) house in New Mexico, and even built a fireplace in her room. She met Narayan Contractor, at the University of Colorado, where both of them were students. The two fell in love, got married, and she moved to India in 1951 where she initially lived with her husband's joint family in Nashik.
The couple eventually moved to Bombay, with their children, to a house designed by Didi, near Juhu beach. Built using lime mortar with a thatch over the roof, and large doors and windows, the house was admired by many, admiration of many, including her neighbour, actor Prithviraj Kapoor. She would go on to design a cottage and a storage unit for him, which later became Prithvi Theatre.
Soon she got the opportunity to work on several projects, including the interiors of Udaipur Lake Palace during its transformation as a luxury hotel at the behest of Bhagwat Singh, the Maharana of Mewar. Didi also designed the sets of 'The Guru,' a Merchant–Ivory film starring Michael York.
An interesting fact to note here, is that Didi is a completely self-taught architect.
It was a visit to Andretta in 1974 that made Didi choose Himachal Pradesh as her home. Andretta is a village and an artists' colony in Himachal Pradesh, which was established in the 1920s, by environmentalist and Irish theatre artiste, Norah Richards.
"I came to Andretta in the summer of 1974 on an invitation from 'Daddyji,' potter Padma Shri Gurcharan Singh. He and Prithviraj Kapoor, whom I knew as 'Papaji,' had both talked about Norah and their visits to the colony which she had founded before the partition," she says.
Norah's residence, as well as homes of other famous artists such as Sobha Singh and BC Sanyal, were built using mud, slate and bamboo, the same materials which can be seen in Didi's work today.
From campuses for NGOs to living spaces, the works of Didi Contractor over the decades are varied. The home where she currently lives and a clinic for her friend Dr Barbara Nath-Wiser at Nishtha, Rural Health, Education and Environment Centre, were two of the first buildings she worked on.
She followed them up with many private homes, buildings on the sprawling campus of the Sambhaavnaa Institute of Public Policy founded by eminent lawyer, activist and politician Prashant Bhushan, and the Dharmalaya Institute for Compassionate Living at Bir for the American designer, educator, and writer Mark Moore, president of Earthville LLC and Founding Director of the Earthville Network.
A visit to one of her buildings in the Sambhaavnaa campus displays her acumen in marrying functionality, comfort and tradition.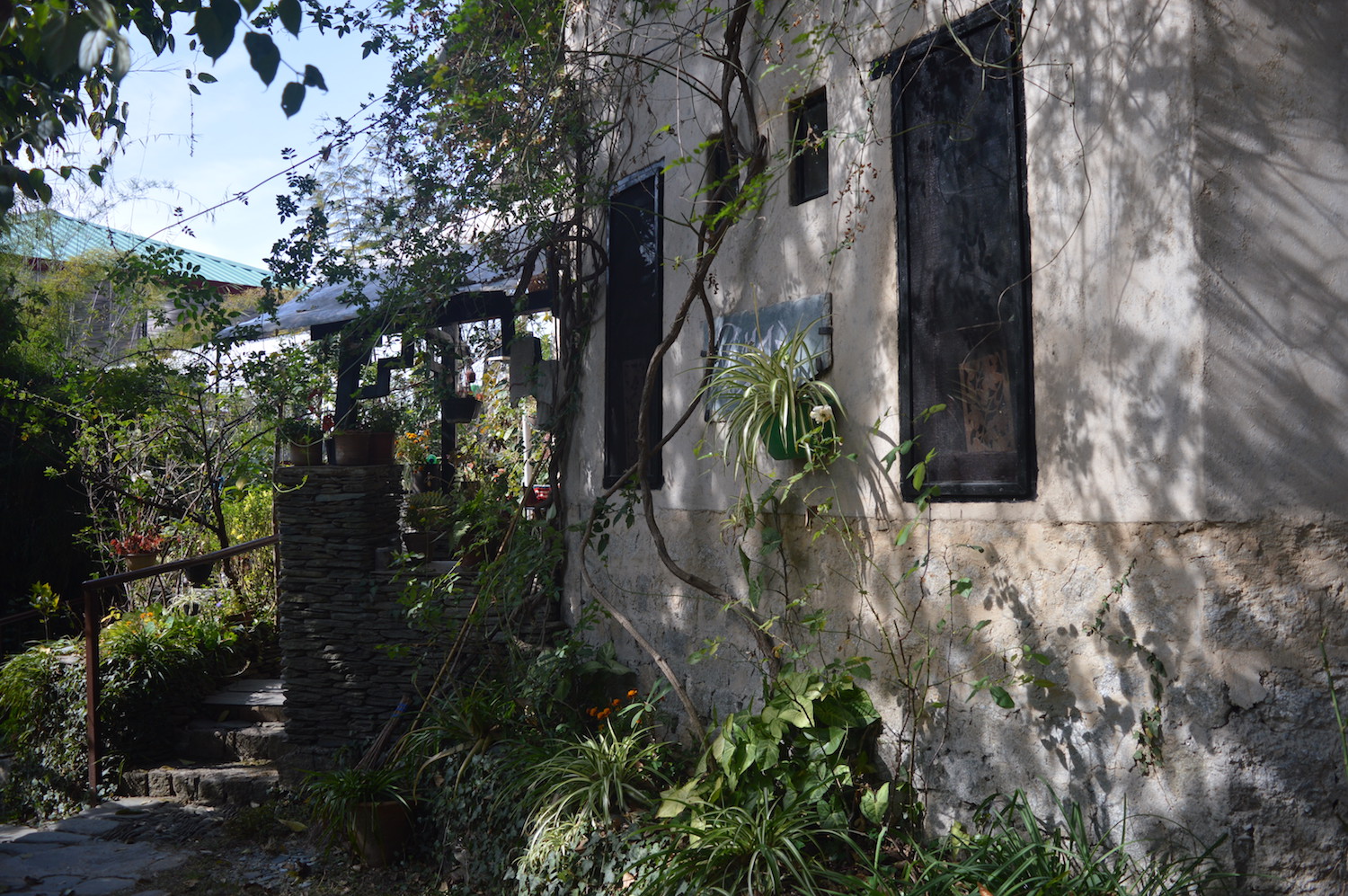 Rooms with ochre mud walls featuring high ceilings are warm despite snow-capped mountains outside. The team is silently at work, the occasional sound of keyboards on workstations are a gentle reminder of civilisation in a soothing ambience that takes you back by a century.
There are many who have been fascinated by her work, and she has also been the subject of two documentaries, namely "Didi Contractor – Marrying the Earth to the Building," by Swiss filmmaker Steffi Giaracuni, and Shabnam Sukhdev's "Earth Crusader" commisioned by the Films Division, Ministry of Information & Broadcasting, Government of India
---
Also Read: One of Mumbai's Last Surviving Green Spaces Is Under Threat: Lets Save It!
---
Didi is currently busy with her recent projects, at Hamirpur and Bir—the latter village is a popular paragliding destination. "I am working on a house for a young couple who want to stay away from city life," she says.
Through her unique eco-friendly architecture, Didi is surely setting an example for people to realise how fragile the ecosystem is and steps that can be taken to mitigate environmental disasters in the future.
(This article has been written by Syeda Farida)
Like this story? Or have something to share? Write to us: contact@thebetterindia.com, or connect with us on Facebook and Twitter.
NEW: Click here to get positive news on WhatsApp!