From clay bottles to bamboo straws, here's a guide of nifty eco-friendly alternatives to help those of you who want to make the shift to a plastic-free lifestyle!
Today, disposable plastic is everywhere, from PET bottles and plastic bags in supermarkets to plastic cups and plastic straws delivered with our drinks. In fact, it is so common that it's easy not to see all this stuff for what it truly is — plastic pollution.
Over the years, plastic usage in the world has grown inexorably from its humble beginnings to a position where humanity now produces roughly its own weight in plastic every year.
This is why reducing one's plastic footprint has become the need of the hour. While doing this can be a challenge, it is definitely worth the effort.
To help point those who want to make the shift to a plastic-free lifestyle in the right direction, we decided to put together this guide of nifty eco-friendly alternatives.
1. Bamboo Toothbrushes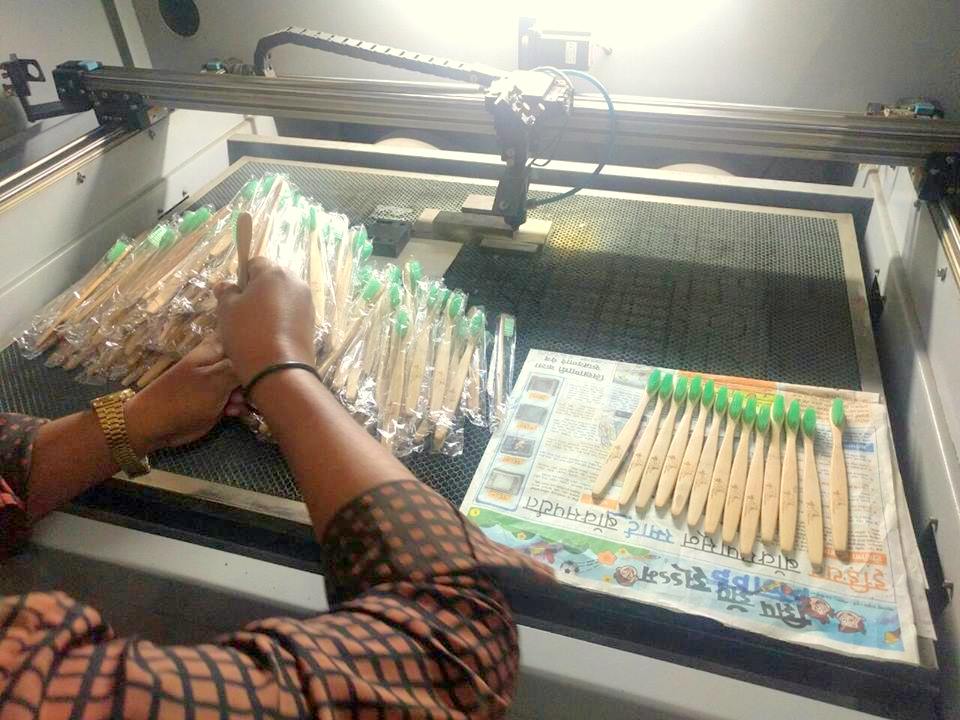 Plastic toothbrushes are the second largest plastic waste generated after plastic bags. Just in India, more than 150 million plastic toothbrushes are thrown into the garbage every month. Every part of the toothbrush – the handle, as well as the bristles – is made from petroleum-based plastic, which does not biodegrade for thousands of years.
So while switching to a bamboo toothbrush may seem like a small change, the stats above show that we could all make a big difference to the planet if we choose alternatives that are a whole lot better for the environment.
Furthermore, bamboo is naturally antimicrobial. Bamboo India, a venture that manufactures and promotes bamboo products is a good place to source these brushes.
Read More: Bamboo's Boon – This Entrepreneur's Mission Is to Reduce Plastic Waste & Make Farmers Independent!
2. Clay Bottles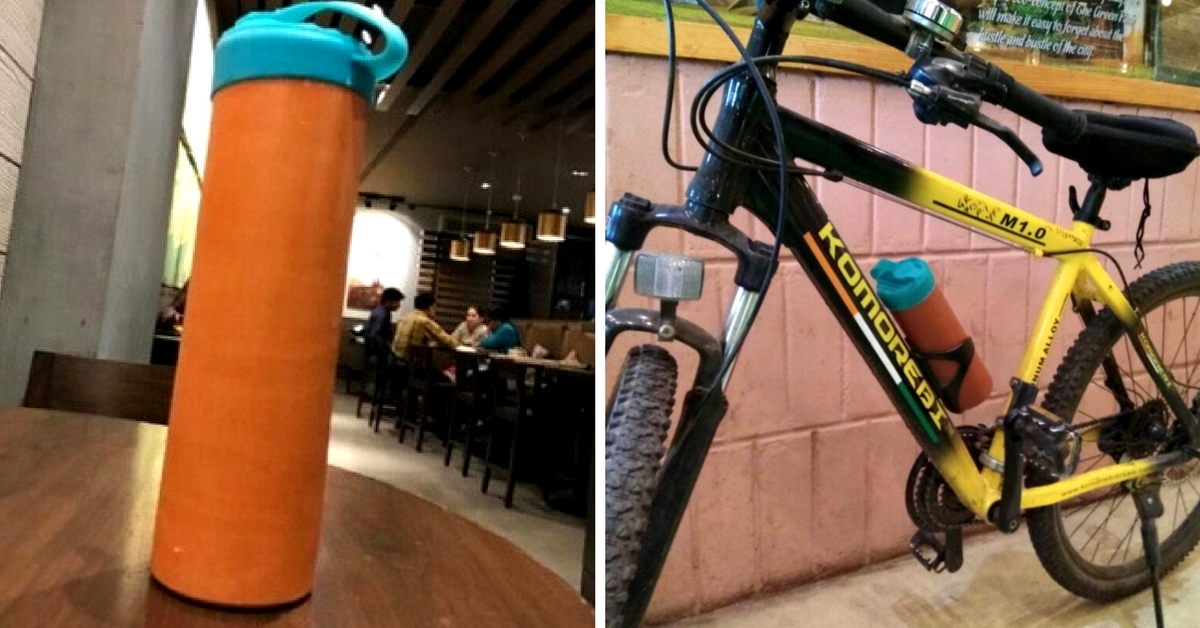 Plastic bottles used to store water take around 1,000 years to biodegrade and produce toxic fumes upon incineration, meaning most plastic water bottles simply end up becoming litter. When you add to this to the fact that plastic from the bottles often leaches into water over time, it makes more sense to switch to eco-friendly alternatives.
Handmade, reusable and biodegradable, clay bottles not only make for a better and healthier alternative, they also help keep the water cool. In fact, clay pots have been used in India for eons to keep the temperature of stored ware low despite the scorching summer heat. For a portable and lightweight options, check out the Mitticool's 'mud' bottle and Apah Clay Bottle of Livegreen India.
Read More: This Man's Innovation Is a Great Alternative to Plastic Bottles
3. Edible Cutlery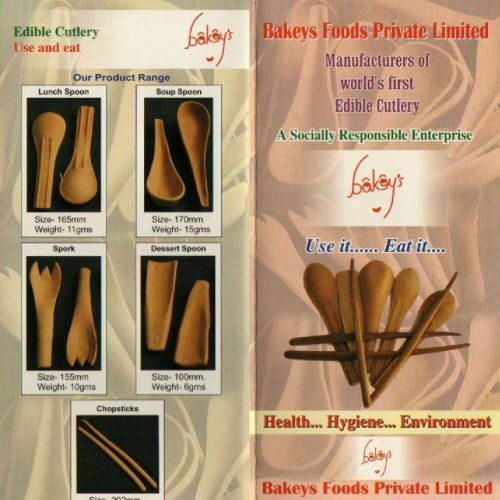 Disposable plastic cutlery is a huge contributor to the enormous problem of plastic pollution, making it imperative that we start using green substitutes such as edible cutlery. It was with this concern in mind that Naryanana Peesapaty, a former researcher with the International Crops Research Institute for the Semi-Arid Tropics (ICRISAT) started Bakey's, a firm that has been manufacturing spoons made from rice, millet and wheat since 2011.
"Just throw the spoons in mud or in a potted plant to decompose after use if you do not wish to eat it," says the Bakey's website about its product, which comes in three flavours. The spoons are nutritious, use no preservatives and have a shelf life of almost three years.
Read More: Eat with It and Then Eat It – Meet the Man Who Introduced Edible Cutlery to the World
4. Biodegradable Bags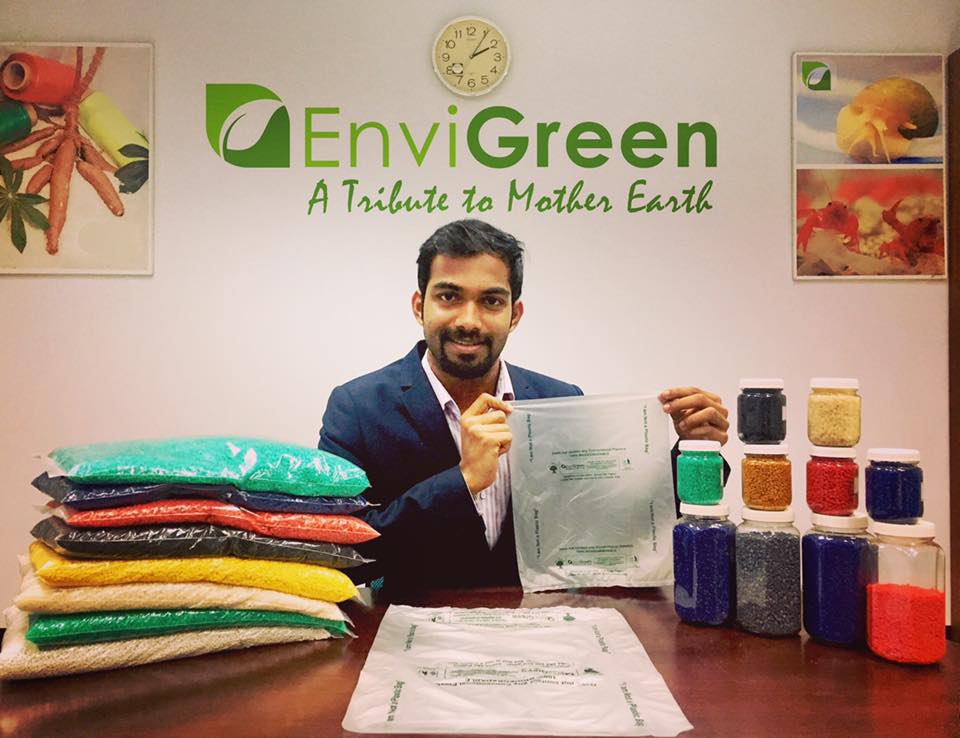 Did you know that, at the moment, the world consumes around 5 trillion plastic bags in a year – that is about 1 million bags a minute? And that if all the plastic bags consumed are stacked up, it would cover an area twice the size of France? If the world keep at this pace, there will be more plastic in the oceans than fish by 2050.
That's why there's no better time than now to take small steps towards reduce your household consumption of plastic bags. Though some of the eco-friendly alternatives may be a bit more expensive than the ubiquitous polythene bags, they're long-term investments that'll save your wallet (and the world) in the long run.
A good choice would be Envigreen, whose seemingly plastic bags are made from tapioca and make for animal fodder when trashed.
Read More: These 'Plastic' Bags Are Actually Made of Potato & Tapioca – and Can Become Animal Food on Disposal!
5. Bamboo and Wheat Straws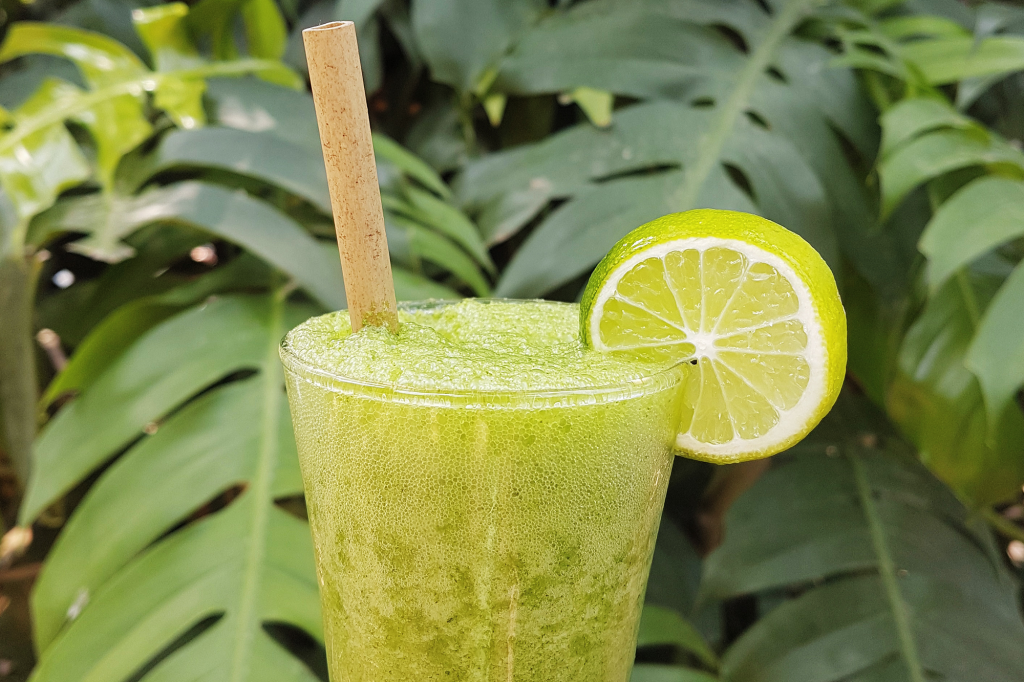 The dangers of a plastic straw can hardly be overestimated. In the time that it takes for the biodegradable straws to completely decompose, their plastic counterparts would have barely disintegrated. These small fragments of plastic would seep into the soil and water, polluting the ecosystem, choking marine life that mistook it for food and eventually entering the food chain that takes them back to humans.
Too much trouble, isn't it, for something we use for a few minutes and discard forever? Its time we did away with plastic straws, one of the most notorious forms of plastic waste produced. One of the leading names in the manufacturing of biodegradable (and reusable) straws is Pappco Greenware, which specialises in making bamboo and wheat straws.
Read More: This Company Makes Cutlery Made of Sugarcane That's Stronger than Plastic & Good for the Earth
6. Mitticool Fridge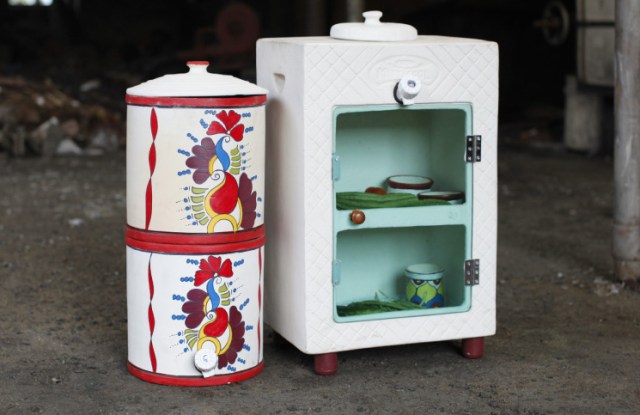 A natural zero-electricity refrigerator made entirely from clay that cools water and can be used to store vegetables. Sounds awesome, right? Mansukh Bhai Prajapati, a traditional clay craftsmen, has actually created such a fridge that can be used by both rural and urban masses.
The Mitticool refrigerator preserves the original taste of fruits and vegetables. During testing, the shelf life of coriander was extended by 4 days as against 1.5-2 days in room temperature. Shelf life of vegetables like brinjal, chilly & okra was increased on an average by 5-6 days vis-à-vis room temperature.
Read More: When An Earthquake Hit Gujarat, He Invented "Mitticool", A Clay Fridge That Runs Without Electricity
7. Biodegradable Sanitary Napkins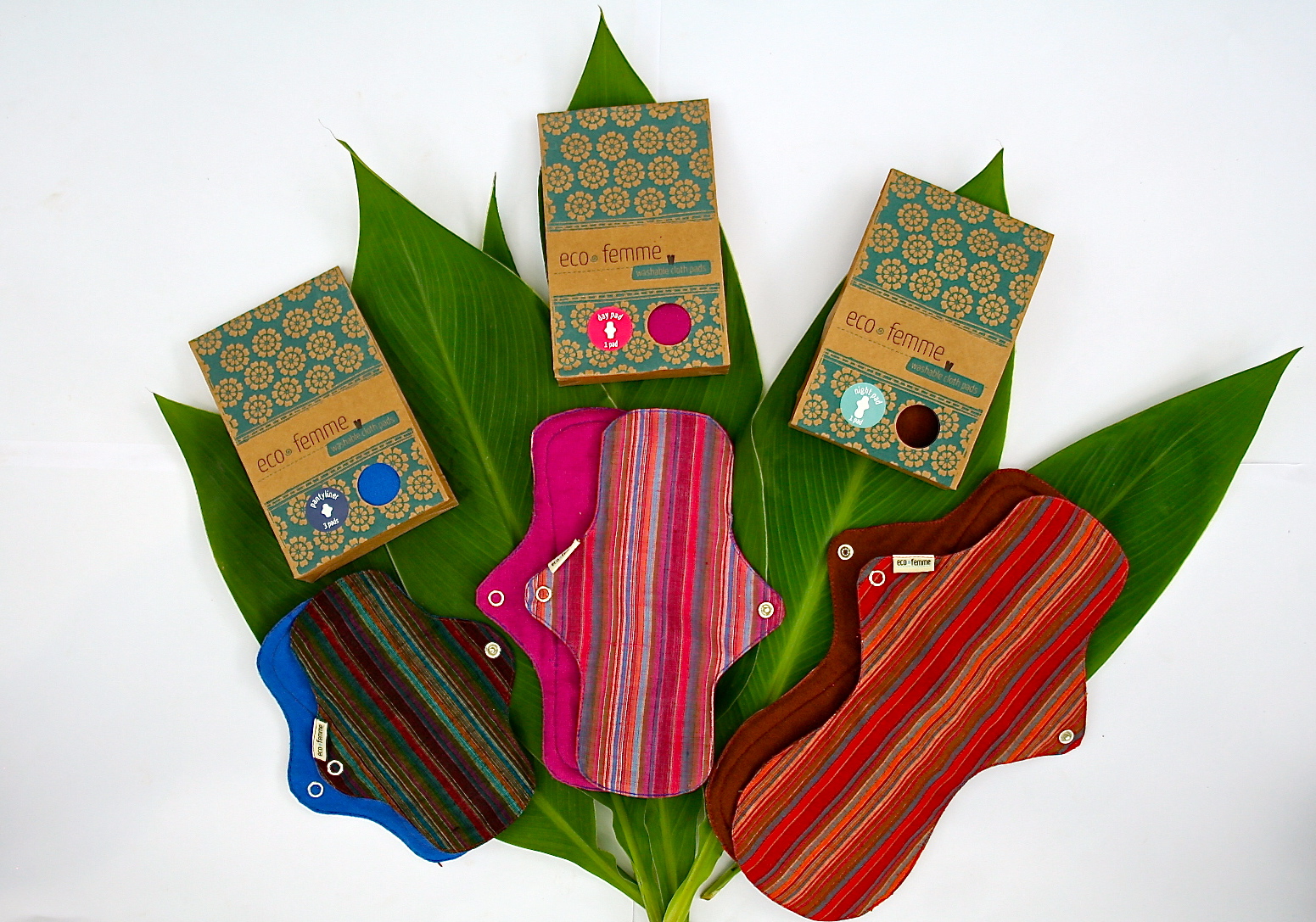 Every month, over a billion non-compostable sanitary pads are dumped into sewerage systems, landfills, fields and water bodies in India, posing huge environmental and health risks. Made with more than 90% plastic — including super absorbent polymers and non-woven plastic components — soiled napkins stay in the landfills for about 800 years!
Indian government's interim solution to the problem is 'incineration'. However, there is no provision for monitoring the emissions from these incinerators. Much more sustainable alternative are reusable cotton sanitary napkins and menstrual cups.
Read More: Seeking Reusable Menstrual Products? Check out These 10 Brands for Quality, Affordable Options
8. Cast Iron and Earthen Cookware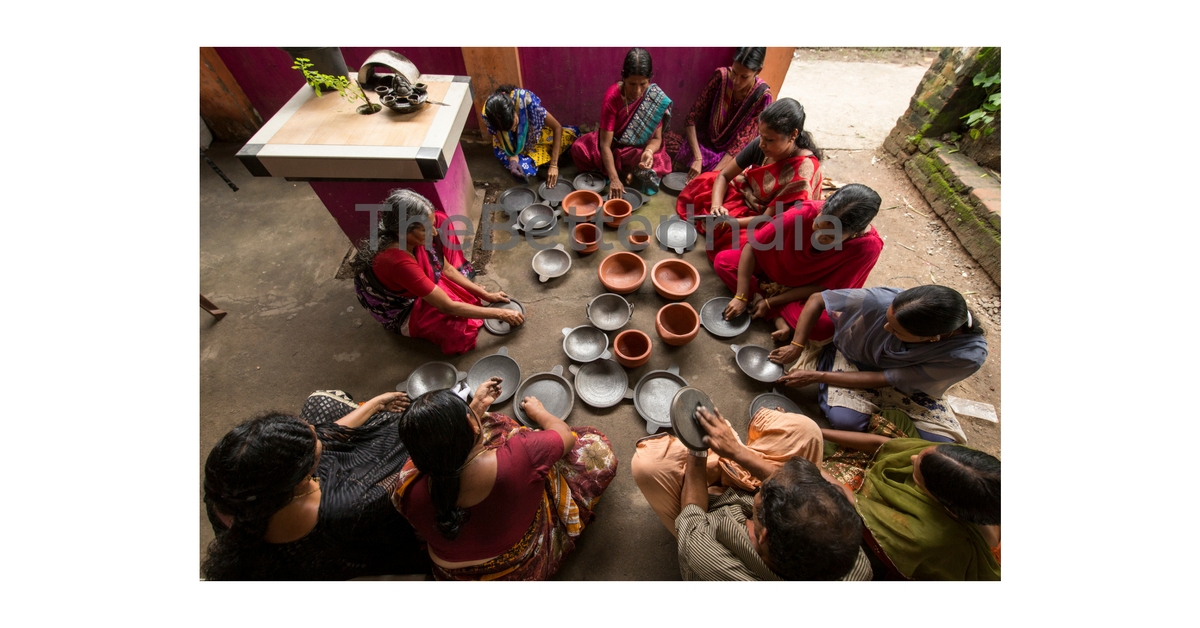 Utensils coated with Teflon can pose health risks over a period of continuous usage. While these vessels are unlikely to produce any immediate symptoms that could be indicative of harmful activity, the non-stock coating often begins to break down over time, releasing toxic perfluorocarbons into the surrounding air and the food.
Instead of too many of these, opt for traditional cookware made of cast iron and clay (steel, another good option, is already in wide use). Earthen cookware, in particular, has many benefits. For instance, these vessels absorb moisture due to their porous nature, let heat circulate slowly through the food being cooked — making it aromatic and retaining the nutrition — and provide required minerals that include calcium, magnesium, iron and phosphorus.
Also Read: These Women Sell Traditional Cookware for Health Benefits Derived from Ancient Indian Wisdom
TBI Tip: Go plastic-free in your choice of personal care products too. Companies like The Body Shop and M.A.C let customers bring used bottles to be refilled at stores. Look for homegrown brands like SaND for Soapaholics that offer artisanal soaps without plastic packaging or make your own—reetha and henna continue to be popular among Indians.
(Edited by Vinayak Hegde)
Like this story? Or have something to share? Write to us: contact@thebetterindia.com, or connect with us on Facebook and Twitter.
NEW: Click here to get positive news on WhatsApp!
We bring stories straight from the heart of India, to inspire millions and create a wave of impact. Our positive movement is growing bigger everyday, and we would love for you to join it.
Please contribute whatever you can, every little penny helps our team in bringing you more stories that support dreams and spread hope.