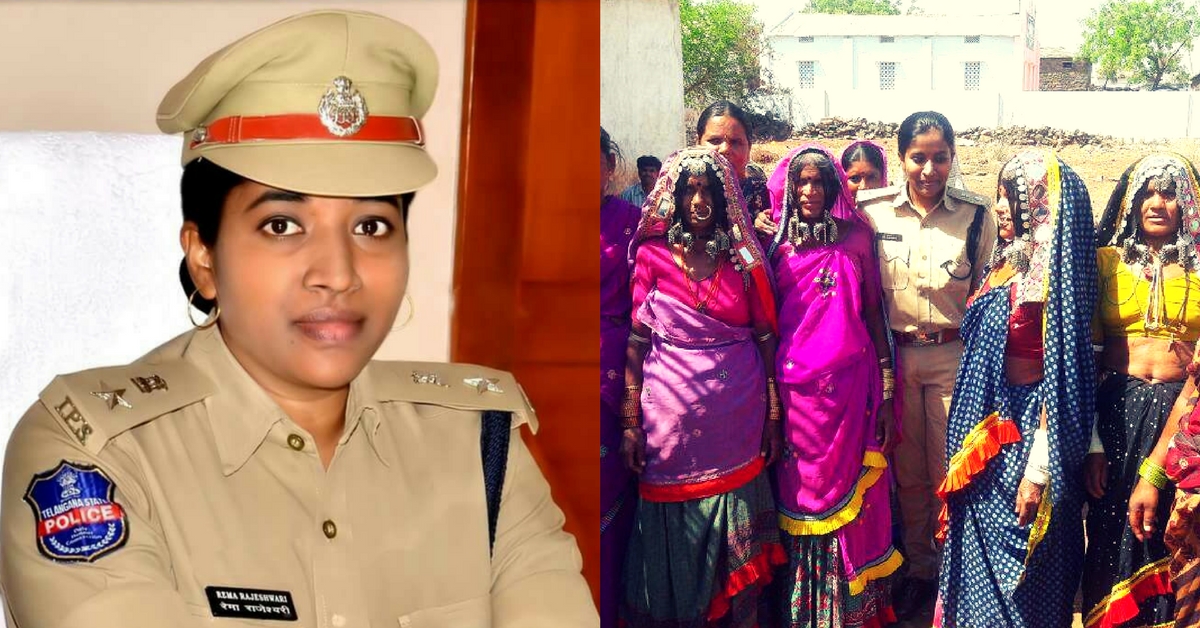 Apart from her core work of maintaining law and order, she started training police officers on 'sensitivity' and 'empathy' and began using 'social innovation' in policing.
What happens when one woman in uniform goes beyond her call of duty and transforms the existing policing model at every posting?
Well, a decrepit village school building is restored, and students get access to toilets and clean drinking water. Additionally, 50 Joginis grappling with psychological and sexual torture get a second shot at life with vocational training, 1200 child brides are rescued from their mandaps, and hundreds of victims of trafficking and abuse are empowered to speak up.
These are only a few achievements from the extensive repertoire of work, Rema Rajeshwari, the Telangana Superintendent of Police, has undertaken in her decade-long policing career.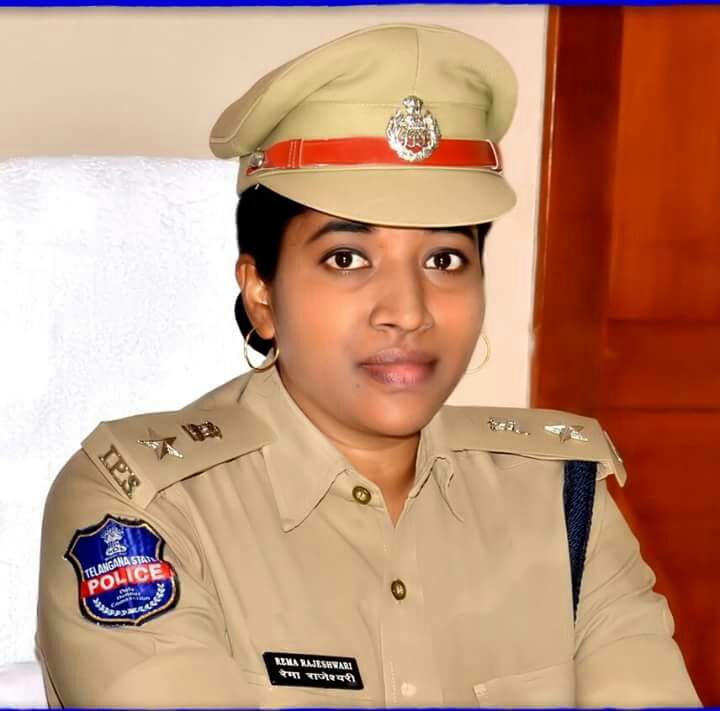 Raised amidst the beautiful misty mountains of Munnar, a beautiful hill station located in Kerala, by her grandmother, Rema recalls how fascinated she was by the stories of civil servants during the British era in her hometown, once the summer capital of the British.
"As a child, I always wanted to be in the civil services. In 2008, when I cleared the Civil Services examination, I was allotted to the Indian Police Service (IPS), and I couldn't have been more thrilled," she says.
For those of you who don't know, IPS Rema Rajeshwari was the first female Indian Police Service officer from Munnar and a topper of the Indian Police Service class of 2009. She is currently posted as the Superintendent of Police in the Jogulamba Gadwal district.
Speaking about the gruelling training she underwent at the National Police Academy in Hyderabad, under stalwarts like Mr K Vijay Kumar IPS (retd) (of Veerappan fame) who was the then Director, she recounts,
"Finding purpose can be a long, arduous process that requires introspection and reflection, and then a strong commitment to act. In my case, I found it during my training days. I worked very hard and made use of every opportunity that came my way. We had a fantastic exposure to various aspects of policing like anti-extremist/counter-terrorist work, jungle warfare, tactics, modern weaponry, cyber crimes. The list is endless. Training was the best part. It was tough in the initial phase, but one gets used to it."
Her first assignment was as an Assault Commander, with the prestigious 'Greyhounds,' an elite force that specialises in anti-Maoist operations. Greyhound commandos are experts in jungle warfare, and it is considered to be among the best anti-insurgency forces.
She explains how the well-trained force would span vast tracts of hilly and forested terrain ranging from 20–30 km in one single operation by surviving on frugal ration.
Despite the range of operations and campaigns she's run, Rema maintains that her work with children has been the most memorable. "Every operation we undertook, changed the lives of many. My work with children is something very close to my heart. Saving a child and giving him/her a future is enriching.
The extensive community outreach campaigns that she undertook with her team served as eye-openers about the scale of abuse faced by women, children and other weaker sections. And thus, began her journey where apart from the core work of maintaining law and order, she started training police officers on 'sensitivity' and 'empathy' and began using 'social innovation' in policing.
Here are some of the campaigns she executed alongside her team:
1) Sensitivity training under the 'Gender Peace program'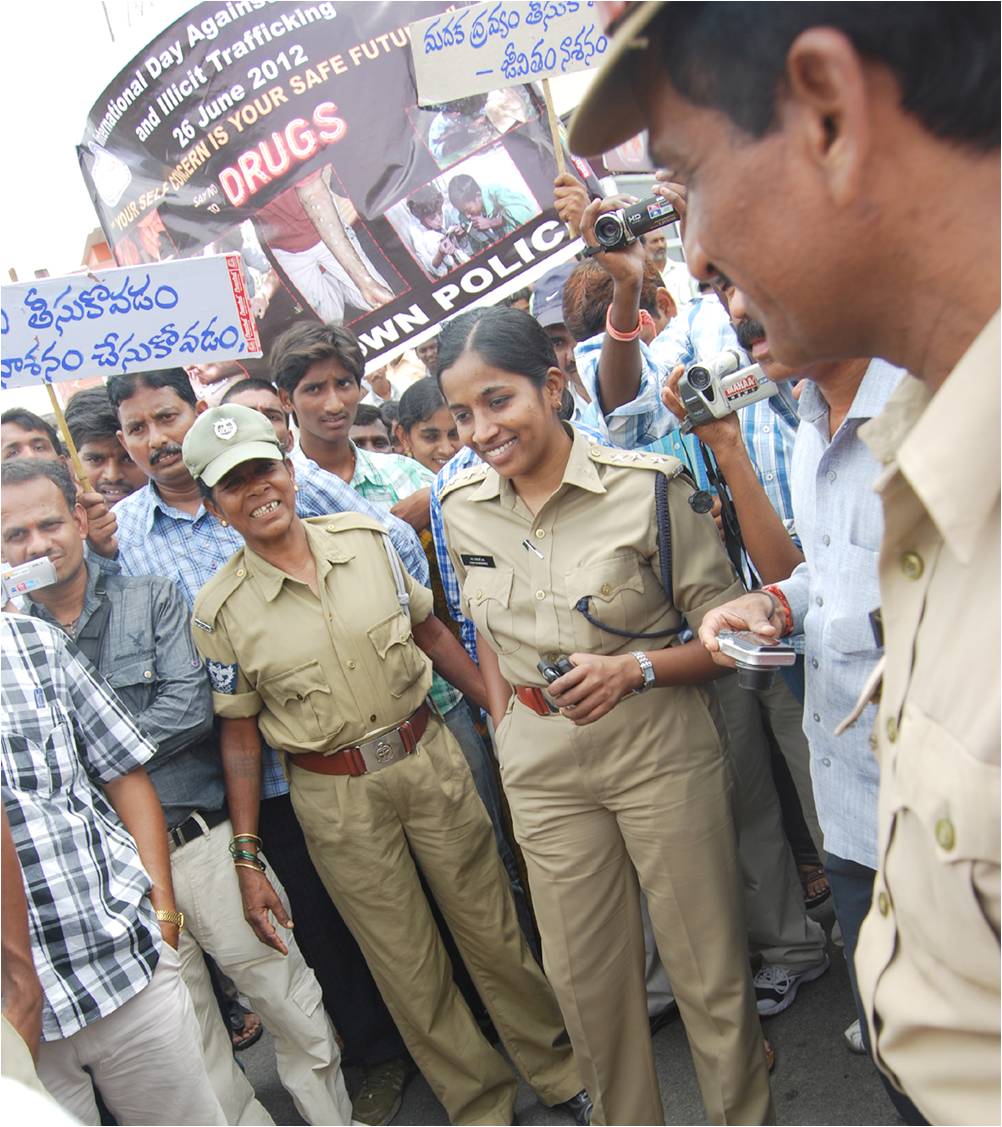 During her tenure as the Superintendent of Police of the Mahbubnagar district, she roped in gender trainers from a civil society organisation and trained all the police officers to be sensitive while dealing with victims of various kinds of gender-based violence.
The focus of this training was to avoid sexist interrogation or moral judgments on survivors, refrain from trivialising domestic violence or other crime against women, not let male offenders off the hook in cases of eve-teasing, stalking, and cybercrime, and empower survivors by giving them complete information about their rights and support services.
Along with capacity building, it transformed their beliefs and attitudes around gender and shifted their behaviour to gender-sensitive in their personal, interpersonal and professional interactions.
2) Restoring an abandoned primary school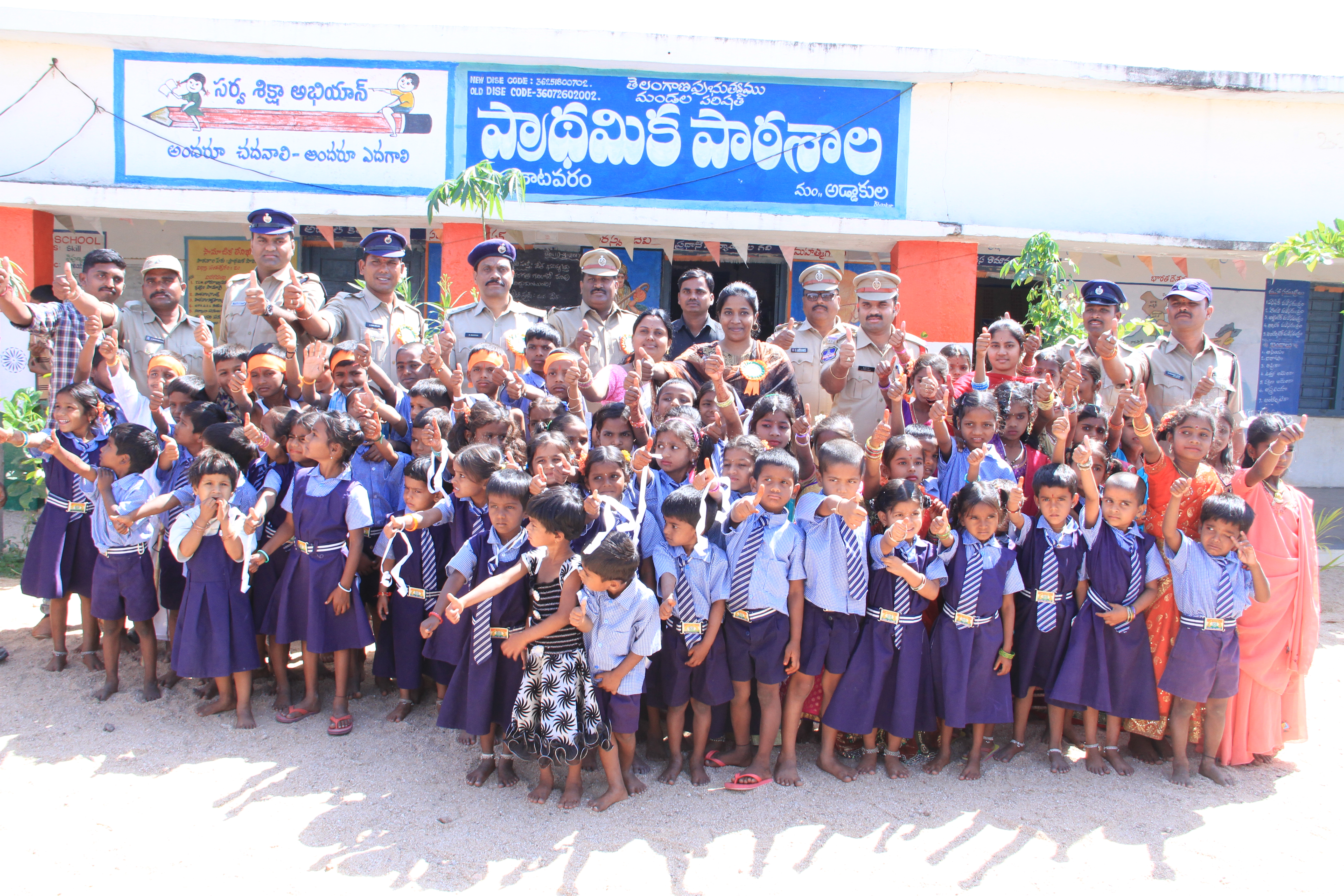 Under the village adoption programme, Rema's team, in association with Sri. Srinivas, the SHO of Addakal Police Station, adopted the tiny village of Katavaram and transformed an abandoned primary school, running out of a dilapidated structure with a mere strength of 42 students.
In association with the villagers and nonprofit organisation, Caring Hands, Rema's team of officers laid a gravel road, made drinking water available by laying a pipeline, equipped the school with playing items like private schools, made electricity available, planted over 250 plants, completed additional classrooms and painted the school. Last but not the least the SHO enrolled his 3-year-old daughter in the same school. Today it has 87 students. The school was later selected as a "Swacha Pathashala."
3) Rescue and rehabilitation of 'Joginis'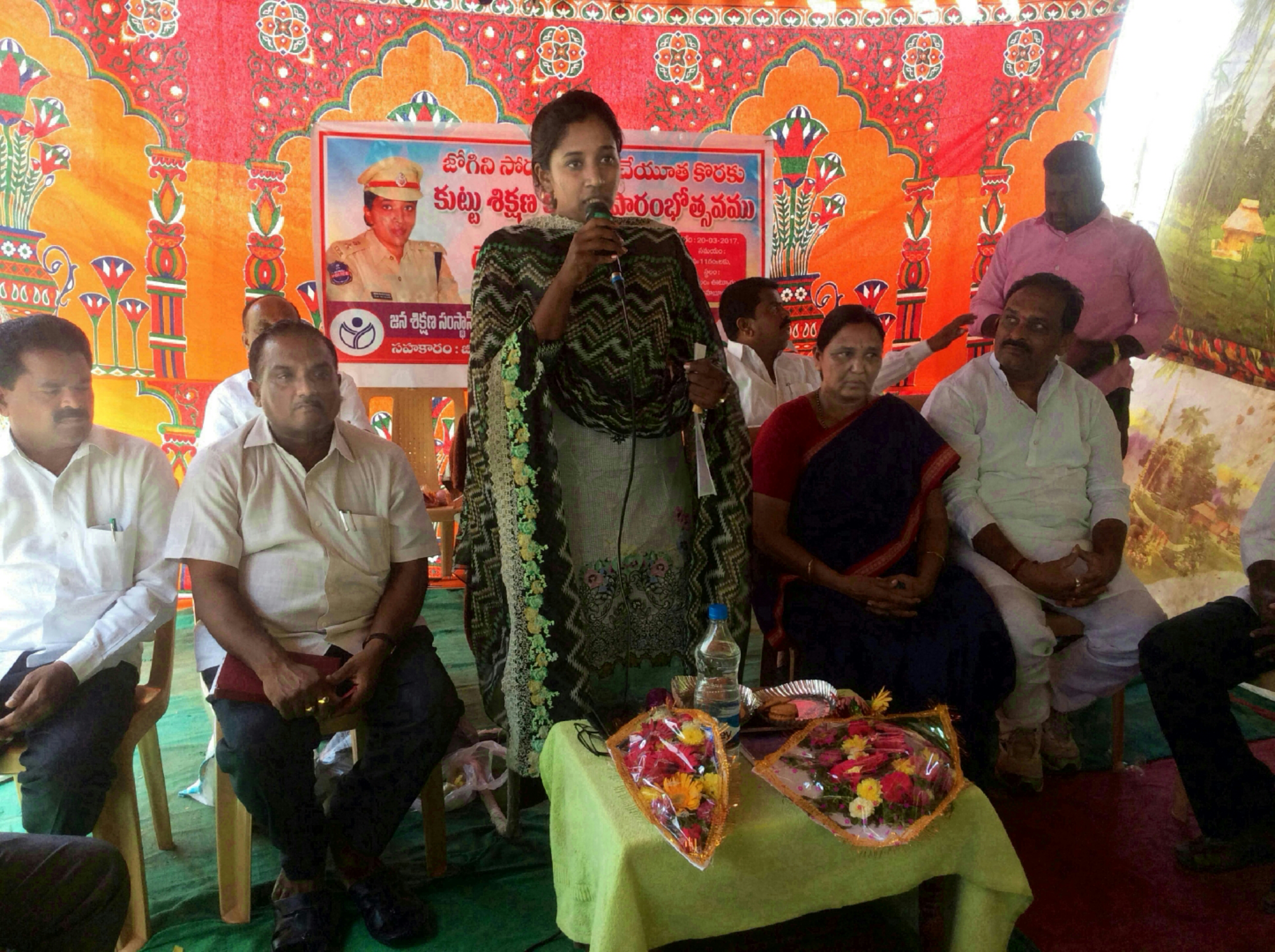 Despite the fact that the Andhra Pradesh Government enacted the AP Devadasis (Prohibition of Dedication) Act, 1988, the heinous practice of Jogini or Devadasi continues in remote areas in some southern states. Over 2000 Joginis were found to be in Mahbubnagar district alone.
To rescue and rehabilitate these women, Rema collaborated with the Jan Shikshan Sansthan under which Joginis were imparted vocational skills in accordance with their desire in the areas suited, within the vicinity of their residence.
Over 50 Joginis were provided with sewing machines, and more will be trained in the days to come, says Rajeshwari.
4) Saving child brides
This campaign, in association with Childline officials and NGOs, helped answer over 3647 distress calls and stop over 1200 child marriages in 2016-2017.
In phase II of the programme, Rema's team took a unique approach where for the first time, the Mahabubnagar Police conducted a massive awareness session for religious elders on the ills of child marriages.
Over 2500 religious elders including temple priests, pastors and qazis were mobilised from all the 30 police station jurisdictions, and they were educated about the legal implications of conducting the marriage ceremony for minor girls. The response from the priest community was overwhelming, and they pledged to join hands with the district police to stop child marriages.
---
Read more: Captain Pradeep Arya: India's Only IRS Officer To Win the Shaurya Chakra
---
5) Promoting safe driving
In another 2016 reformative policing campaign which promoted safe driving, traffic violators (especially minors) booked under various sections of MV Act, were made to plant trees in District Police Headquarters, Mahabubnagar, hospitals and other public places with the idea of returning evil with good. They were also given a counselling session at the district Police Headquarters.
In addition to all these fantastic initiatives, Rema has also published articles in some of the leading publications in the country, and through her writing, she champions the need for having more women in the security forces.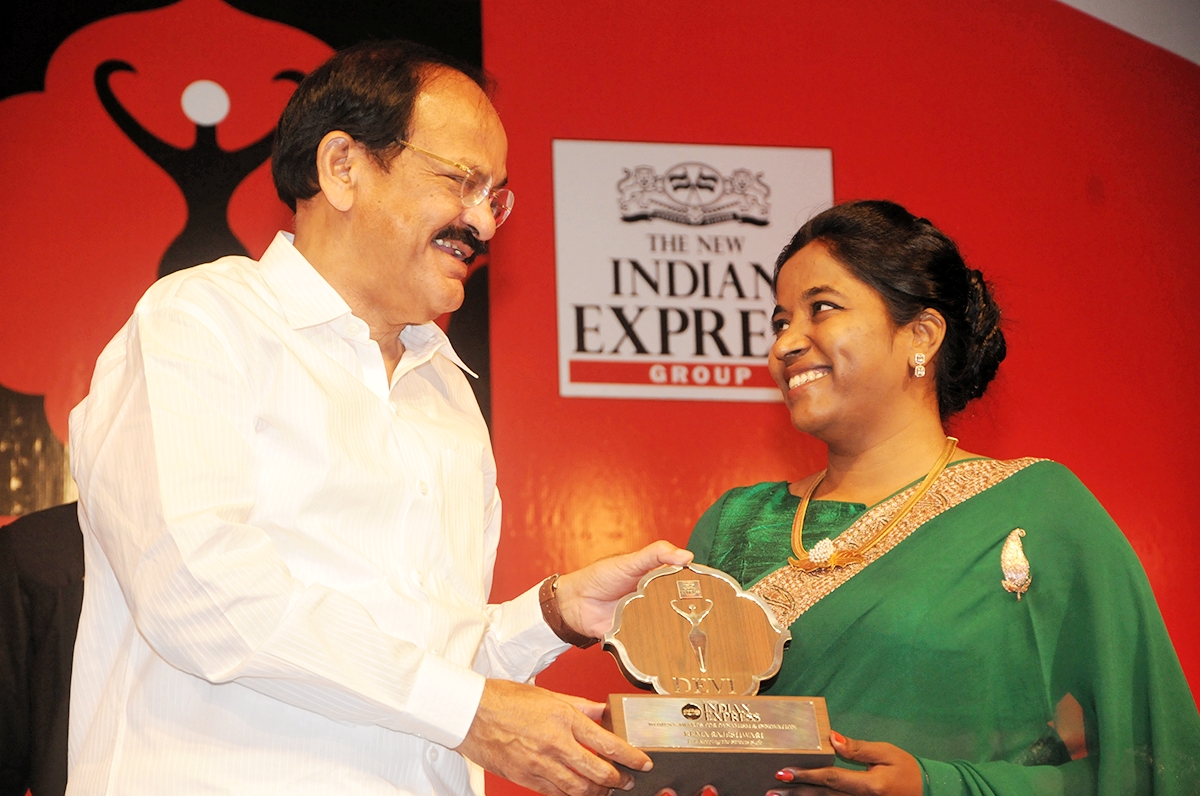 "Law enforcement is one of the least gender-diverse of all the public sector jobs in India, which is terrible because 50% of our population is women. Besides most victims of crime and violence are also women. Then why is there such a disparity in the ratio of both sexes, where women don't even represent 10% of the force? In spite of the various affirmative actions initiated, women remain drastically under-represented. Greater investment in police/paramilitary advertisement campaigns in a way that appeals to the sensitivities of females candidates is the need of the hour," she says.
Jack Ma, the founder and executive chairman of Chinese internet giant Alibaba, spoke about the importance of "LQ," which he believes, is an essential ingredient for success. Echoing his words, Rema says, "It is not enough for your organisation to merely have people with IQ or EQ, they also need to bring in LQ which stands for the love quotient. Women in the force can bring this quotient to the table."
When I ask the top cop if she was ever discriminated against in the police force, she has an interesting answer. "No. I never faced discrimination, but again, it was my individualistic experience. I entered the service as a topper of my batch and was a very hard working person. That gave me a lot of leverage. So every time I was posted for an assignment, I was most often the first woman to be handling it. My colleagues started looking at me as a man, as somebody who could do the same job they do. When you work so hard to fit in, people stop looking at you as a woman. Discrimination exists to a certain extent . Until the women officers prove themselves, they are looked at as vulnerable or not capable of challenging assignments, only suitable for 'desk' jobs. The organisation is male dominated due to the social conditioning. That needs to change," she says.
In her message to young girls and women, she expresses how learning is a form of liberation, and one should make the best use of the opportunity they get, to learn and excel.
"Women mostly hold themselves back not just because of societal challenges and institutional bottlenecks but also because of the greater internal obstacle which results in them being constantly plagued with self-doubt and underestimating their ability. I believe that they should never doubt their ability to succeed, and never give up. We shall empower one another to achieve each other's goals," she says.
To aspiring IPS officers, she has the following advice— "It is the best decision of your life to don the uniform. Once you do, we have a responsibility to each other, to all the women and the society at large. It's now or never. In the moments that matter we are called upon to make a real impact. We are leaders and change makers. Value the opportunity to serve and make it count."
If IPS Rema Rajeshwari's story inspired you, get in touch with her at remarajeshwariips@gmail.com
Like this story? Or have something to share?
Write to us: contact@thebetterindia.com
Connect with us on Facebook and Twitter.
NEW: Click here to get positive news on WhatsApp!