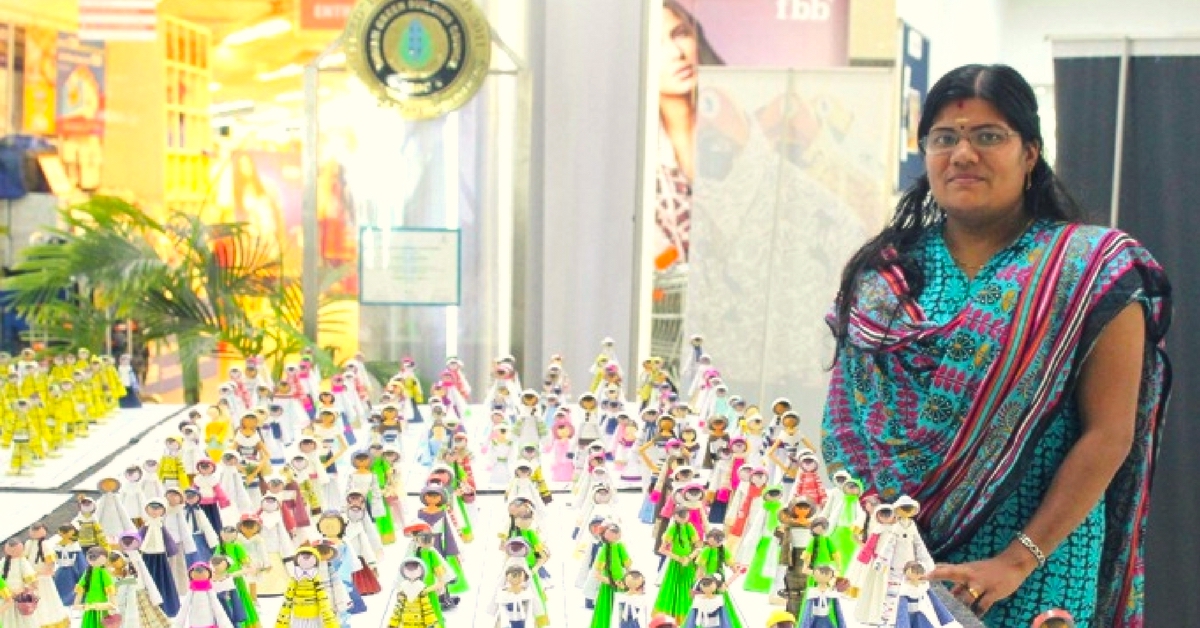 Though she began making dolls very recently, art and craft had been something she has been engaged in since her childhood days.
If there is one thing that has been constant throughout the history of human civilisation, it has been the ability of humankind to skilfully craft a replica of its own being—and this craft has come to be known as dollmaking.
Although, it possible that the intent was to amuse and engage a little child from the time the first ever doll was crafted, today these figurines don't just catch the fancy of young kids but also captivate adults with just as much passion.
From Russian make Matryoshka dolls that open up to reveal slightly smaller versions of themselves, to traditional Indian dolls fashioned out of clay and decked to perfection, dolls have this fascinating attribute of giving one an intrinsic glimpse into the history as well as the cultural heritage of their region of origin.
Though there is a diverse range of materials with which dolls can be made in today's date and time, how often do you come dolls fashioned out of waste paper that is thrown out of almost every household on a daily basis?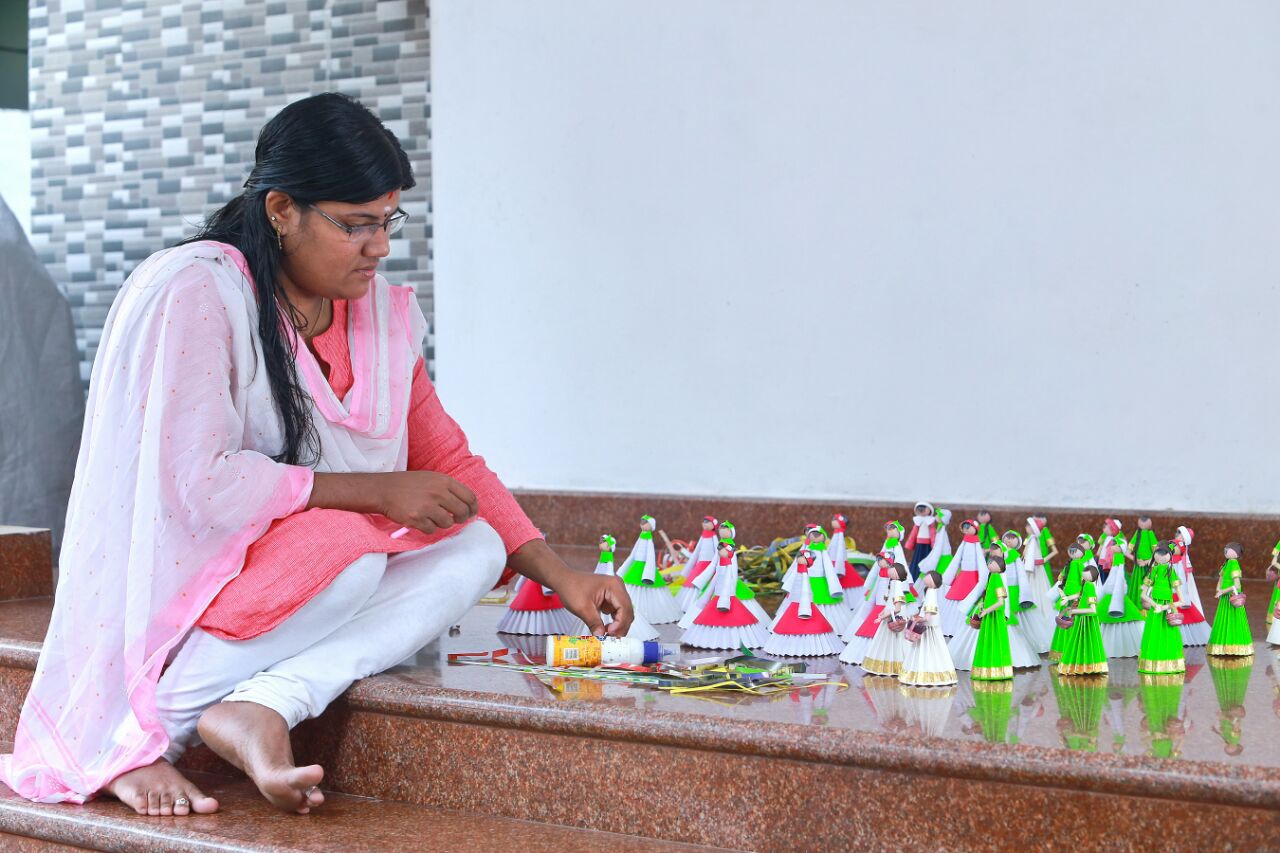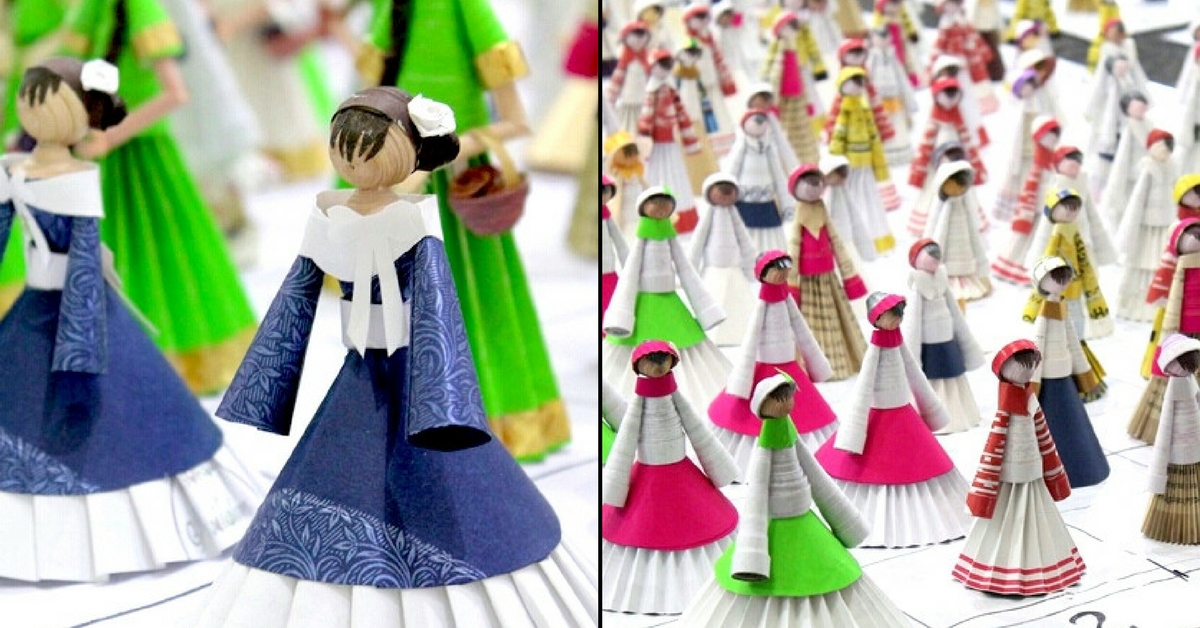 Vijitha Retheesh, a native of Palluruthy in Kochi, makes sure that every piece of paper ranging from public notices and advertisement fliers to wedding invitations and booklets that turn up at her home do not head to the trashcan and instead, handcrafts these scraps into dolls!
Though she began making dolls very recently, art and craft had been something she has been engaged in since her childhood days. Even then, she always used to choose waste paper that could easily be reused and often won prizes in different competitions for her visionary craftwork.
"What appears as waste for many, is indeed a ready-made material for me. There has never been a need to purchase paper-based materials from craft stores as the number of wedding cards or colourful ads would always fit into my creative space," says Vijitha to The Better India.
It was only after her marriage that the young woman began to invest her time entirely to the craft.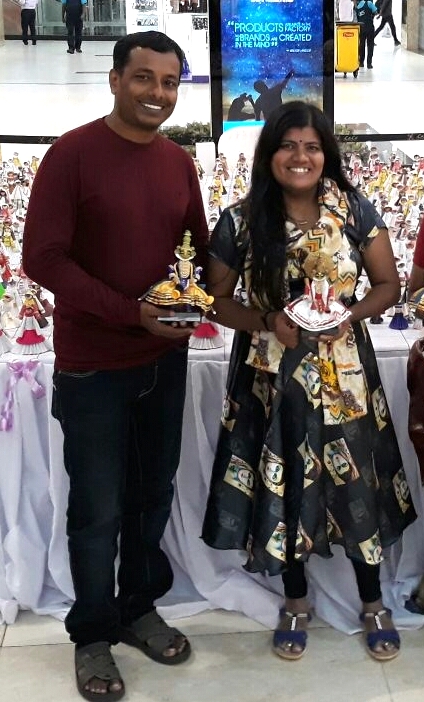 "My husband and his family have an artistic lineage, and it was their encouragement that played a crucial role in boosting my confidence and taking my craft further," she says.
Vijitha's creative talent got national accreditation in 2016 when she clinched a place in the Limca Book of Records for her handcrafted jewellery set. It took her almost a month to make the 50 feet necklace (including the locket) out of waste cardboard boxes, and the 2.5 feet 'jimikki kammal,' which used the quilling method.
---
You may also like: Meet the Talented People Behind India's Exquisite Gift to France's First Couple!
---
Following this, Vijitha started employing the quilling technique more extensively and started conducting jewellery-making classes that went on to become a great hit. The idea of making dolls through quilling had been something that hit Vijitha completely out of the blue, and there has been no looking back ever since.
In fact, all her dolls are made using the world-renowned paper craft technique. But, there's a difference here as well!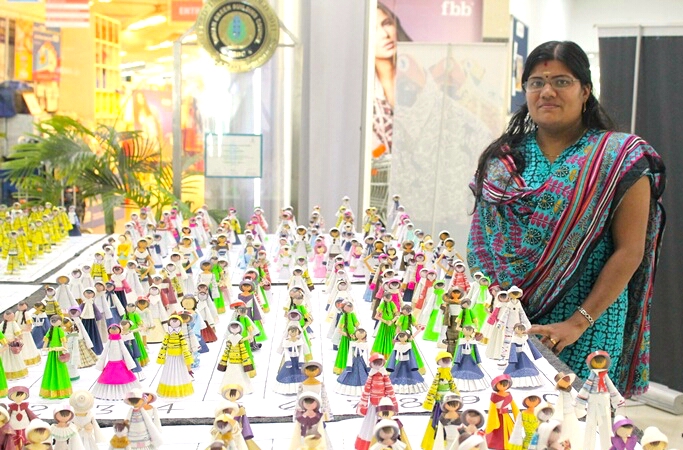 "While there are ready-to-use quilling kits in the market, I personally make the required quilling material for the dolls. It takes time, but this only adds value to the whole idea of using upcycled resources," she explains.
In fact, no two dolls that Vijitha has made are like the other, and the conceptualisation and design behind each creation is chalked out based on the materials she has at hand and not the other way round.
It was her extraordinary achievement of making 1,350 dolls from waste materials in a span of five months that earned her a space in the Guinness Book of World Records last year, for the largest display of handmade dolls. The unique aspect of this was that every single doll was distinct.
"It was the constant support and encouragement of my husband and family that helped me achieve this target. It was indeed a heartening accomplishment," Vijitha proudly adds.
At present, the young artist is working on a Do-It-Yourself (DIY) tutorial book that sheds light upon the perks of recycling and how the waste materials collecting dust in one's house can be utilised to make not just craft pieces but also utilitarian household articles in simple steps.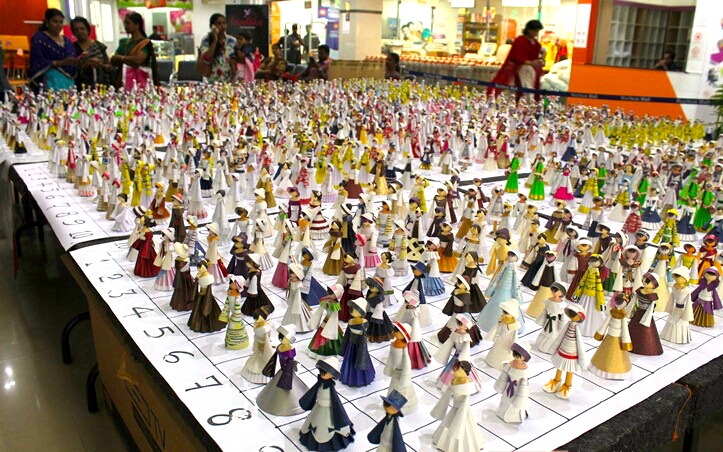 "We have turned in the book for publishing. It should make a public appearance soon," says the recycling crusader.
---
You may also like: Labelled as 'Slow', This 15-Year-Old Is Now an Entrepreneur in Wooden Toys
---
It is incredible how Vijitha's creative eye found an unlikely resource in wasted, discarded paper piles for craft making while everyone else thought of the scraps only worthy of being dumped in a garbage bin.
We hope that her book inspires many to consider recycling and reduce their share to the ever-growing waste in their cities and towns by a trying a hand at upcycled craft making.
Like this story? Or have something to share?
Write to us: contact@thebetterindia.com
Connect with us on Facebook and Twitter.
NEW: Click here to get positive news on WhatsApp!