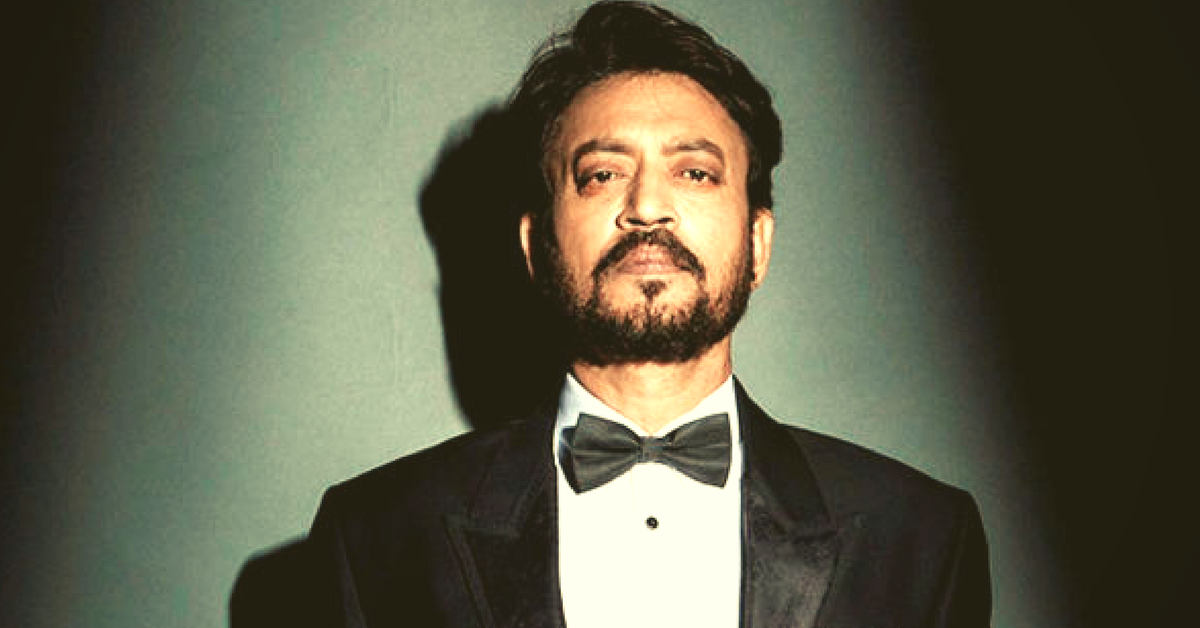 These news reports and social media messages compel me to wonder how insensitive we have become as a society!
Speculations! Rumours! Gossip! Fake News!

These entities act like delicious, but unhealthy, fast food for the taste buds of our mind.

But there is a great difference. While fast food is extremely unhealthy for the one consuming it, the entities we are talking about above make entire societies unhealthy!

Recently we speculated widely about the death of actress Sridevi, based on nothing more than initial assumptions made by the media. We even had so-called 'experts' jotting down 'dos and don'ts' based on Sridevi's alleged lifestyle!

The rumours only came to rest when the actual cause of her death was revealed a few days later. We may just write 'R.I.P', but did we really let her soul rest in peace? Not in any manner.

As if this was not enough for us to collectively learn some lessons, another similar circus is looming.
Recently actor Irrfan Khan published a message on Twitter about a rare disease he was suffering from.
— Irrfan (@irrfank) 5 March 2018
— Irrfan (@irrfank) March 5, 2018
The message was posted by him after the rumours of him suffering from jaundice were being circulated.
The actor had to issue an official statement, similar to the one, to put some brakes on the fake jaundice news. However, at the time, even he was not sure about the disease he was suffering from. The only hint he had was that it was a rare disease.
---
Sridevi's Death Is Not the Time or Place to Be Imparting Life Lessons
---

Despite the ailing actor's request to his fans to not speculate about his disease, we did not care.
Soon after his tweet, a screenshot started doing the rounds on WhatsApp.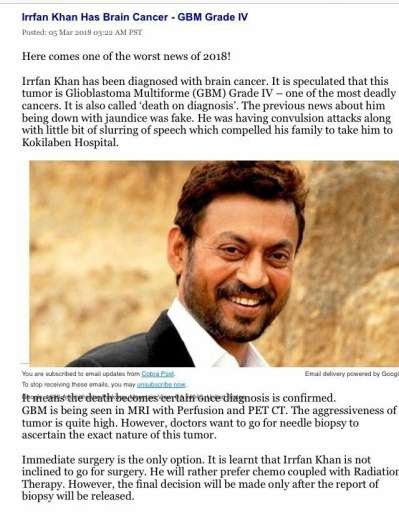 Posted like a news item without giving a link or the source, the screenshot diagnoses Khan with a deadly cancer.The screenshot read as below –
"Unconfirmed reports suggest Irrfan Khan has brain cancer; fans shocked, prayers pour in from all over the world".
The article went on to diagnose the cancer as Glioblastoma Multiforme (GBM) Grade IV, also called 'death on diagnosis'.
Not only social media, but some of the most trusted media websites could not restrain themselves from using this rumour as a TRP stunt.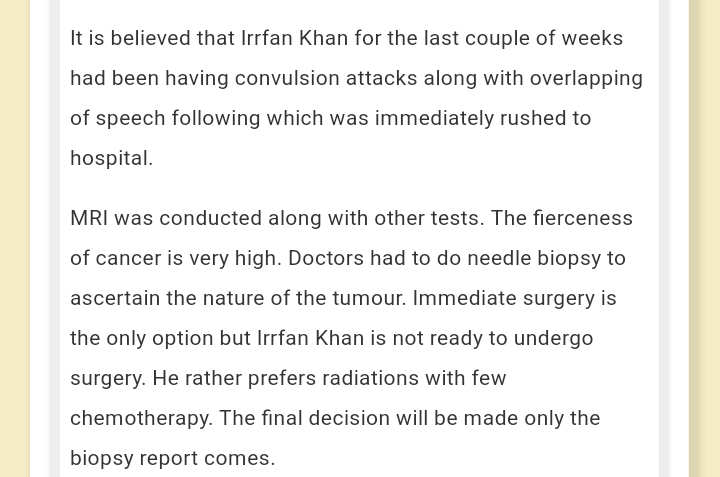 "If the latest reports are to be believed," one news site stated boldly, "Irrfan had been having convulsion attacks along with slurring of speech due which he had to be admitted into the Hospital immediately."

Another one claimed that "Irrfan Khan is rumoured to have been diagnosed with Brain Cancer; admitted in Kokilaben Hospital"
Some even gave minute-by-minute reports, updates which even Irrfan might have been unaware of –
"MRI was conducted along with other tests. The fierceness of cancer is very high. Doctors had to do needle biopsy to ascertain the nature of the tumour. Immediate surgery is the only option but Irrfan Khan is not ready to undergo surgery. He rather prefers radiations with few chemotherapies. The final decision will be made only the biopsy report comes." one report claimed.
These news reports and social media messages compel me to wonder how insensitive we have become as a society!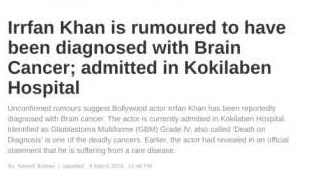 I remember interviewing a celebrity recently, who spoke to me very casually – just like a friend. When I told her how surprised I was with her friendly behaviour, she said "Arrey yaar…hum log bhi to normal insaan hi hai na," (Friend! Even we are normal human beings.)

We talk about celebrities as though they belong to some other planet and never come across the gossip we invent about them on social media for our entertainment. But the fact is that they are normal human beings like us. Can you imagine people speculating about the death of your dear ones when you yourself are unsure about the disease?
Why do we make declarations about things we have no clue about? Have we lost all the humanity?
Yesterday Irrfan has put an end to these rumours by tweeting the below
https://twitter.com/irrfank/status/974578690066669568

And as per Google this disease is very much treatable!
Those who spread fake news for entertainment or TRPs might have little or no ethics at all but It falls on us to refuse to engage in such behaviour. Let's try to do that, at least!