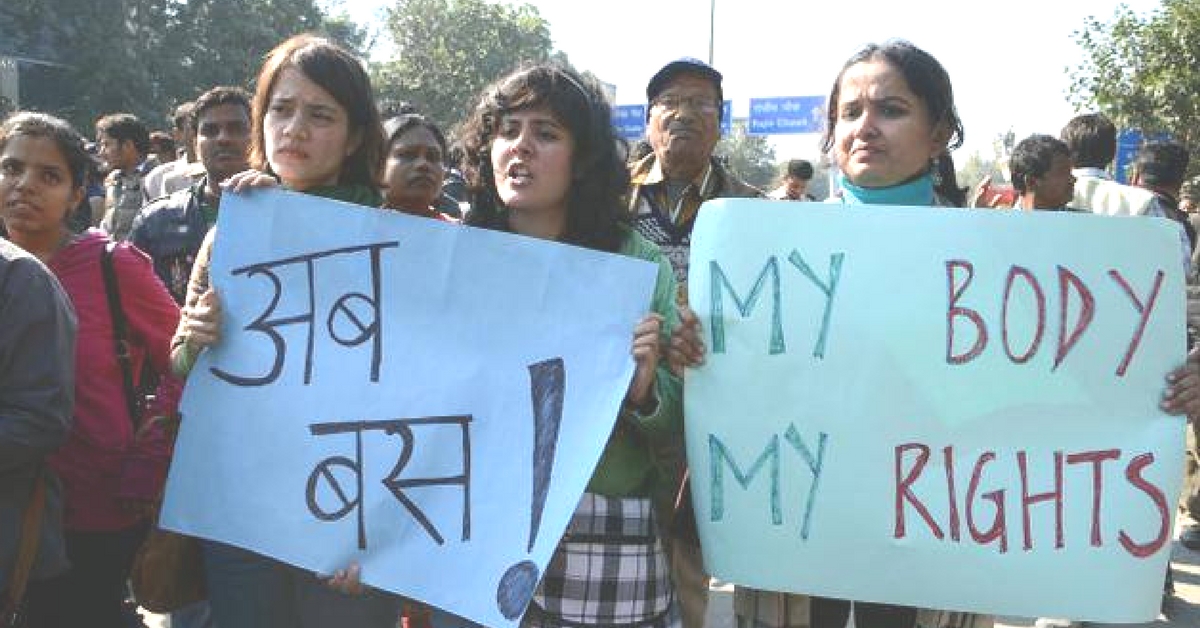 The latest National Family Health Survey states that 83% of married women between the ages of 15 and 49 who have ever suffered sexual abuse cite their current husband as the perpetrator.
The subject of marital rape is under serious public scrutiny. Calls to criminalise it have come forth from women's rights groups, ordinary citizens and even some lawmakers. Having said that, there is still great resistance to this proposition from the ruling government, legislators across a plethora of political parties represented in Parliament, and even the apex court.
"It is considered that the concept of marital rape, as understood internationally, cannot be suitably applied in the Indian context due to various factors, including level of education, illiteracy, poverty, myriad social customs and values, religious beliefs, the mindset of the society to treat the marriage as a sacrament," said Haribhai Parthibhai Chaudhary, a Union minister, in a written reply in the Parliament, in 2015.
Echoing a similar line of thought, Maneka Gandhi, the Women and Child Development Minister, paraphrased Chaudhary's quote in 2016, in her written response to the Rajya Sabha.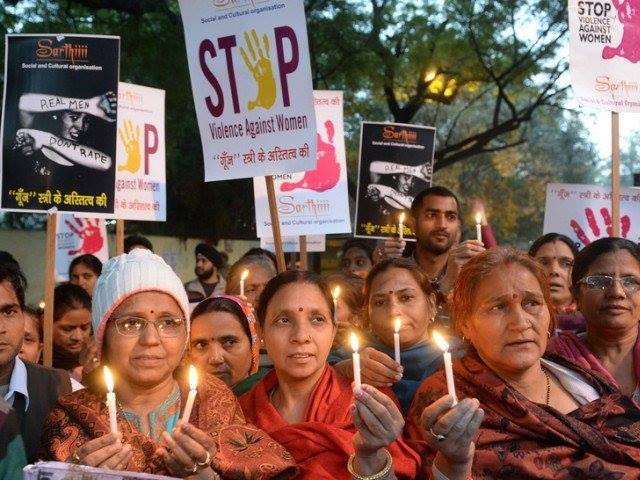 However, data published under the recent National Family Health Survey (NFHS-4), which receives technical guidance from the Ministry of Health and Family Welfare, should compel the Centre to rethink its position on the subject.
The NHFS-4 reports that 31% of married women (nearly one in three) have been subjugated to physical, sexual and emotional violence at the hands of their spouse. Although the proportion of married women suffering physical and sexual violence at the hands of their husbands has come down from 37% in 2005-06 to 29% in 2015-16, it is still a dangerously high figure.
It is not even about percentages. Married women should not suffer physical or sexual abuse at the hands of their spouses. In an ideal world, this would be a proposition steeped in common sense.
The survey also states that 83% of married women between the ages of 15 and 49 who have ever suffered sexual abuse cite their current husband as the perpetrator, while 7% refer to a former spouse.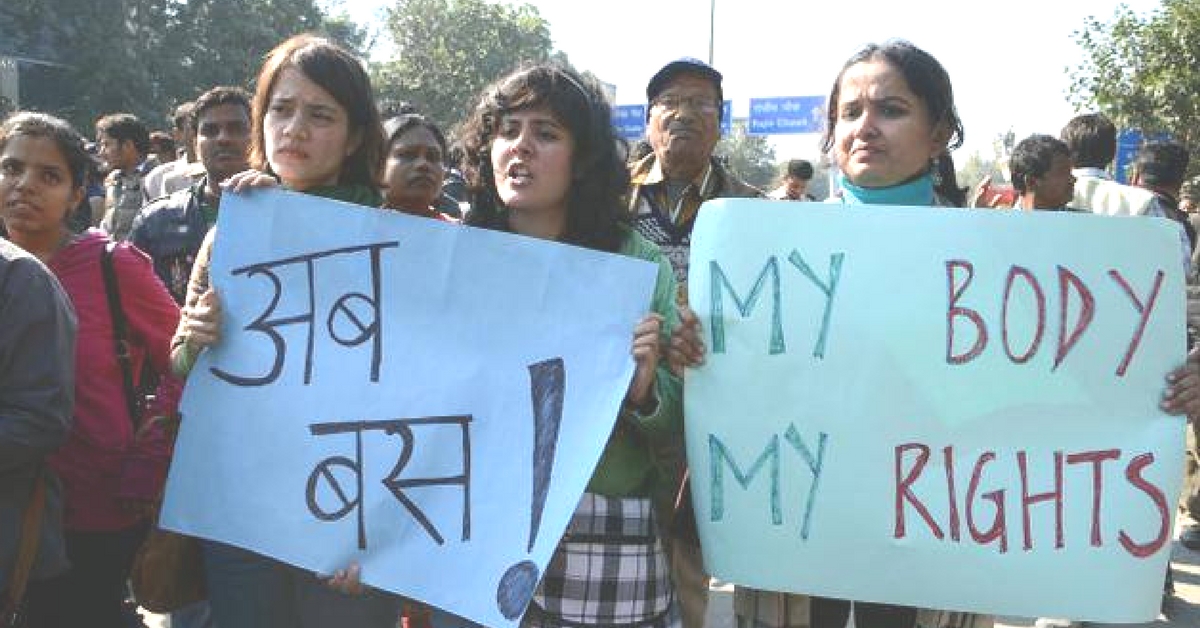 These wives have reported the use of physical force by their spouses for sexual intercourse without their consent as the most common mean of perpetrating sexual violence.
These figures must raise an alarm among common citizens and the political class, with exhaustive evidence pointing to the need for a law that punishes those engaged in such heinous acts.
Until recently, Section 375 of the Indian Penal Code stated that "sexual intercourse or sexual acts by a man with his own wife, the wife not being under 15 years of age, is not rape."
This provision, however, was modified recently with this exception in the anti-rape law now only extended to sexual acts between spouses provided the wife is not under the age of 18 since the Protection of Children from Sexual Offences Act, 2012 (POCSO) protects girls between the ages of 15 and 18.
"Exception in rape law is discriminatory, capricious and arbitrary. It violates bodily integrity of the girl child," said the court. "If a man has sexual intercourse with a wife who is below 18 years, it is an offence. The minor wife can complain against the husband within one year," the court declared.
One of the few legal remedies available to women facing domestic cruelty and violence is Section 498A of the Indian Penal Code. Unfortunately, it specifies only mental and physical abuse under its "definition of cruelty by husbands and in-laws." An amendment to this law would also include sexual abuse.
The Protection of Women from Domestic Violence Act, 2005 protects women from domestic violence but does not criminalise such acts. However, the law is a constantly evolving document, and the insertion of this provision protecting women between the age of 15 and 18 could pave the path forward for a more informed discussion on the issue of marital rape.
Despite all the evidence, lawmakers continue to cite two arguments against criminalising marital rape—the sacred institution of marriage will fall apart, and the potential for misuse.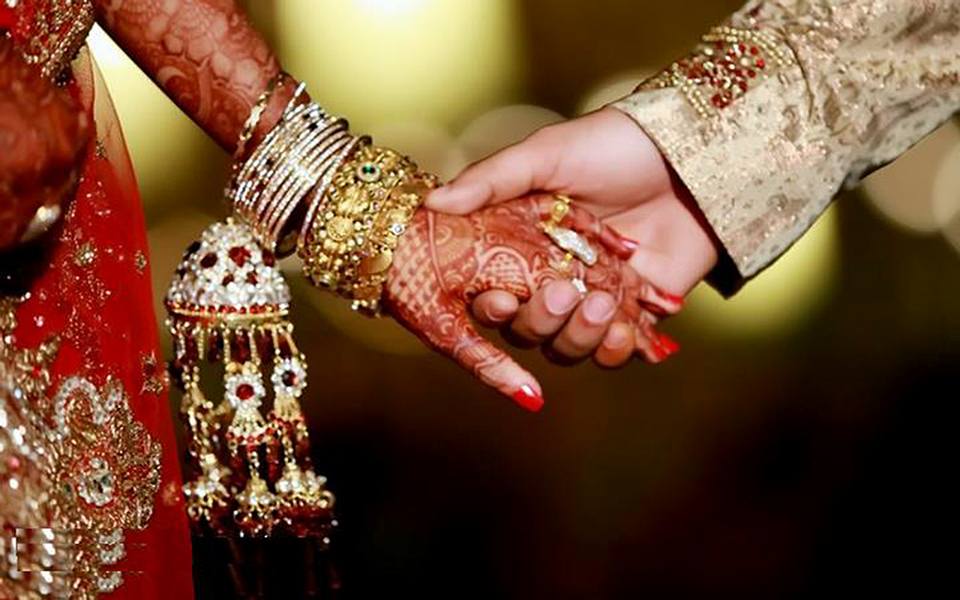 "Almost all laws are susceptible to misuse. But just because people are falsely accused of murder or financial crimes, no one seeks to de-criminalise murder or money laundering. Secondly, if a rape committed in a long or short-term live-in relationship is treated as rape under the law, how is rape in marriage any different," said advocate Raghav Awasthi to the Times of India.
He is one of the two lawyers, alongside Karuna Nundy, representing the RIT Foundation, a legal aid group, and All India Democratic Women's Association in the Delhi High Court challenging legal the immunity husbands enjoy from rape charges under Section 375 of IPC.
"Another challenge, widely talked about is proving that a married woman has been raped. Circumstantial evidence would play an important role in building the case, similar to any other instance of alleged rape. There might also be a history of physical violence or sexual abuse, which can be established by forensic evidence. Further, witness testimonies could be taken into account," argues Urvashi Prasad, a Public Policy Specialist with NITI Aayog, in a column for The Indian Express.
One comment on an article in The Better India discussing marital rape, reads, "Just get a divorce and move on. Why does this activist want more laws?"
Well, some women do, but data suggests that a majority won't. According to NFHS-4 data, only a mere 14% seek external assistance when subjected to violence by her husband, which is down from 24% reported in the previous survey, and this is precisely why women who suffer sexual assault at the hands of their husbands need a law.
Even the Justice JS Verma Committee, constituted by the Centre after the horrific 2012 Nirbhaya gangrape incident, to reform and strengthen the anti-rape law spoke on the matter. It argued that the "relationship between the accused and the complainant is not relevant to the inquiry into whether the complainant consented to the sexual activity."
This is the clinching argument on the subject of whether the sacred institution of marriage will come under threat if marital rape is criminalised. Those who raise this question are seemingly fine with a lopsided power equation in favour of the husband, whereas a sane and civilised discourse suggests that both men and women stand on equal footing.
"Marriage is undoubtedly an important institution, but violence of any kind should not be condoned by a civilised society. After all, rape is rape, regardless of whether the perpetrator is a stranger or a spouse," adds Urvashi Prasad.
Read also: In a Country Struggling With Sexual Harassment, These 5 Initiatives Are Fighting Rape Culture
Many countries around the world have criminalised marital rape. Poland was the first country to criminalise it in 1932. Scandinavian countries, Australia, the United States, United Kingdom, New Zealand, and South Africa, among other countries across different continents, followed suit. Even Nepal, our neighbour, criminalised it in 2002. The Supreme Court of Nepal declared that marital sex without a wife's consent should be considered rape.
Despite all the evidence pointing towards criminalising marital rape, the fact remains that 42% of men and 52% women believe that husbands are justified in unleashing violence on women, including if the wife refuses to engage in sexual intercourse, according to NFHS-4. This is an indicator of how the issue isn't merely about the law, but also changing mindsets.
In the coming days, those interested in the subject could follow the case in the Delhi High Court challenging the exemption to married men under Section 375 of IPC. Ideally, the Parliament should pass a law criminalising marital rape, since lawmakers seated there to represent the will of the people.
Sadly, many of our lawmakers do not seem to possess the conviction of spirit or the political wherewithal to ensure progress on this front. Thus, it is left to the courts. Let's see how this plays out.
Like this story? Or have something to share? Write to us: contact@thebetterindia.com, or connect with us on Facebook and Twitter.
NEW: Click here to get positive news on WhatsApp!
Tell Us More
We bring stories straight from the heart of India, to inspire millions and create a wave of impact. Our positive movement is growing bigger everyday, and we would love for you to join it.
Please contribute whatever you can, every little penny helps our team in bringing you more stories that support dreams and spread hope.